As part of the non-traditional benefits we extend to all team members, this year, PEN Consultants was pleased to add - for the first time - a mission trip. Each of our team members (and one of their family members) had the opportunity to participate at no charge to them. Click here for more information on all of our non-traditional benefits.
PEN Consultants team members went to Romania for eleven days along with others from the host church, Cross Mountain Church. In Romania, we partnered with missionaries, Tim and Dhana Wimberly, and joined forces with Homes of Hope, a ministry of YWAM.
We flew into Cluj, Romania the afternoon of Sunday, July 9th, about 14 hours after we began our journey. We had an approximately 2 1/2 hour van ride to our hotel in Sighisoara. After checking into the hotel, we walked a short distance to a home where we had dinner and met with people from Homes of Hope whom we would be working with all week.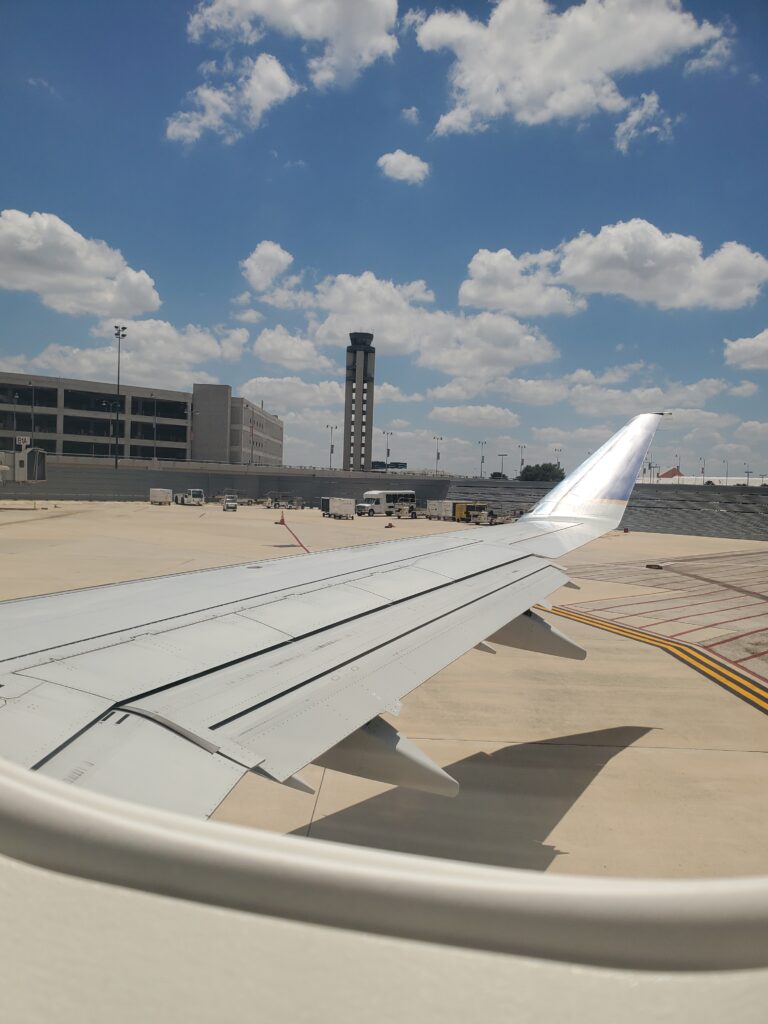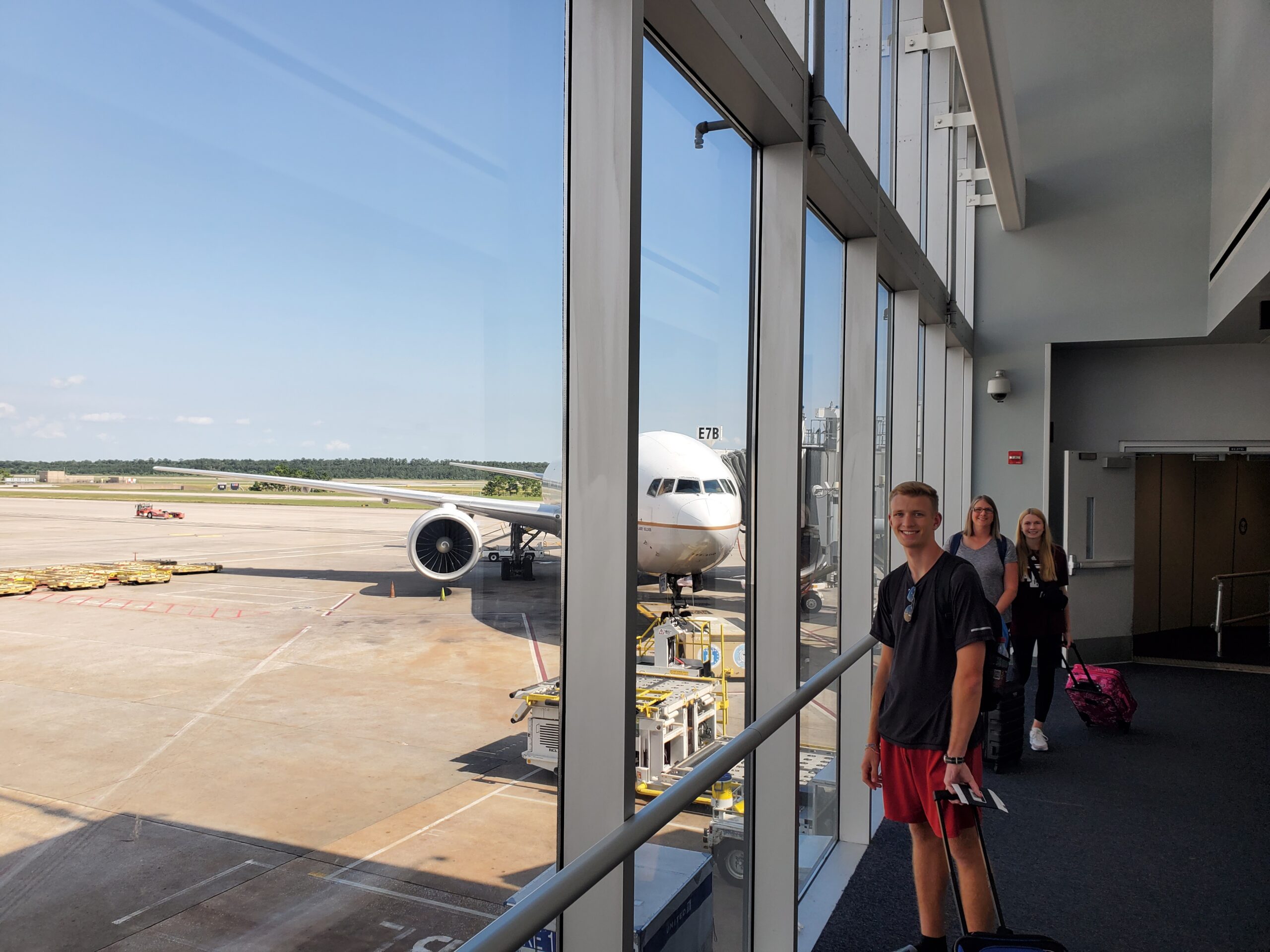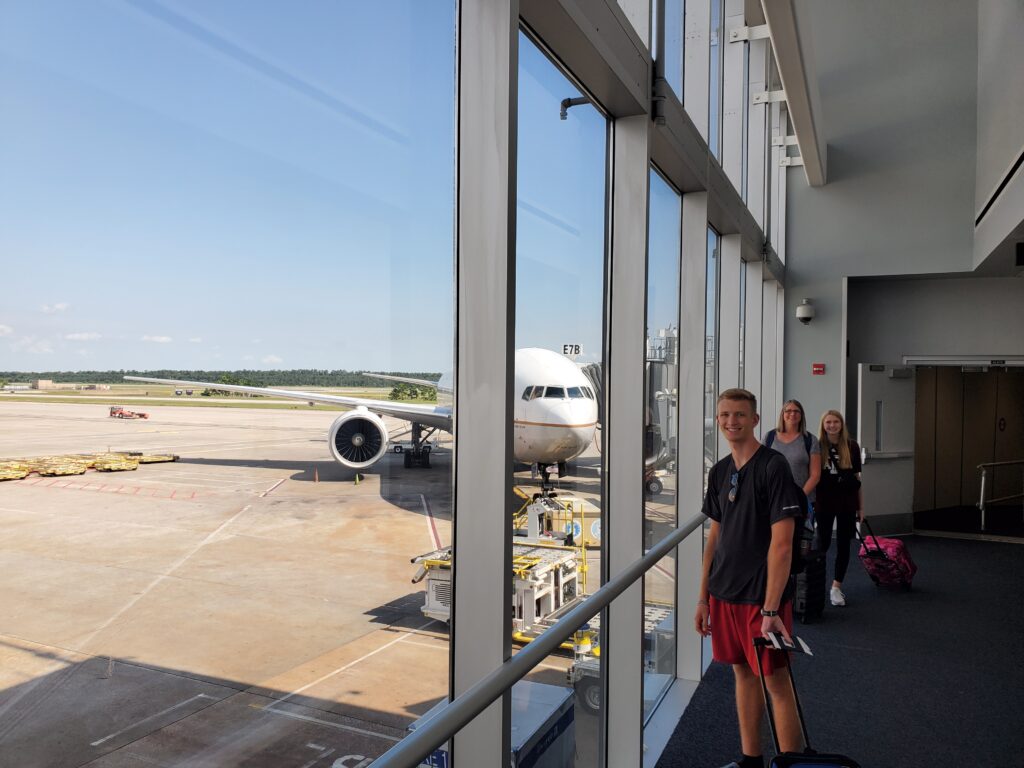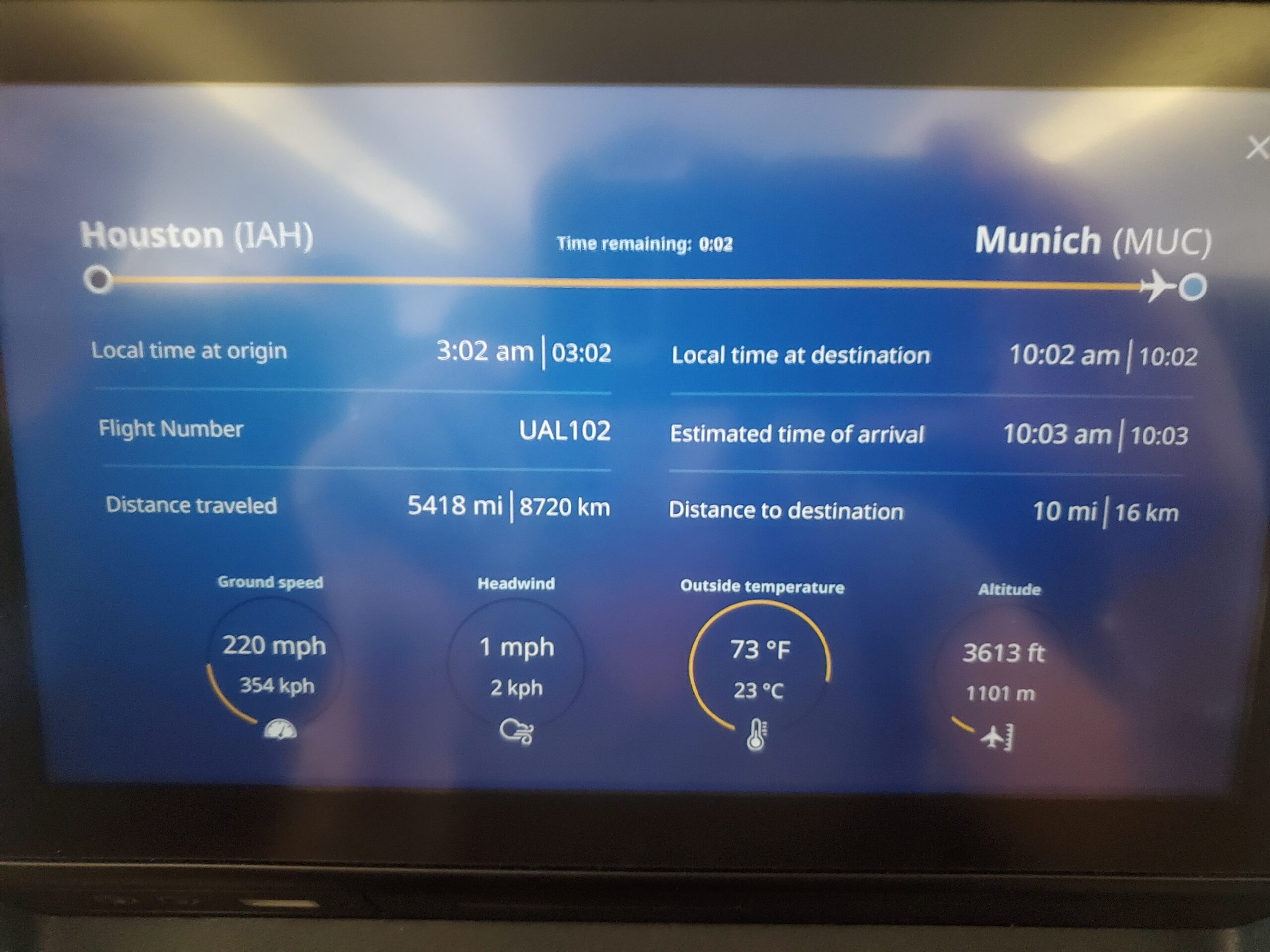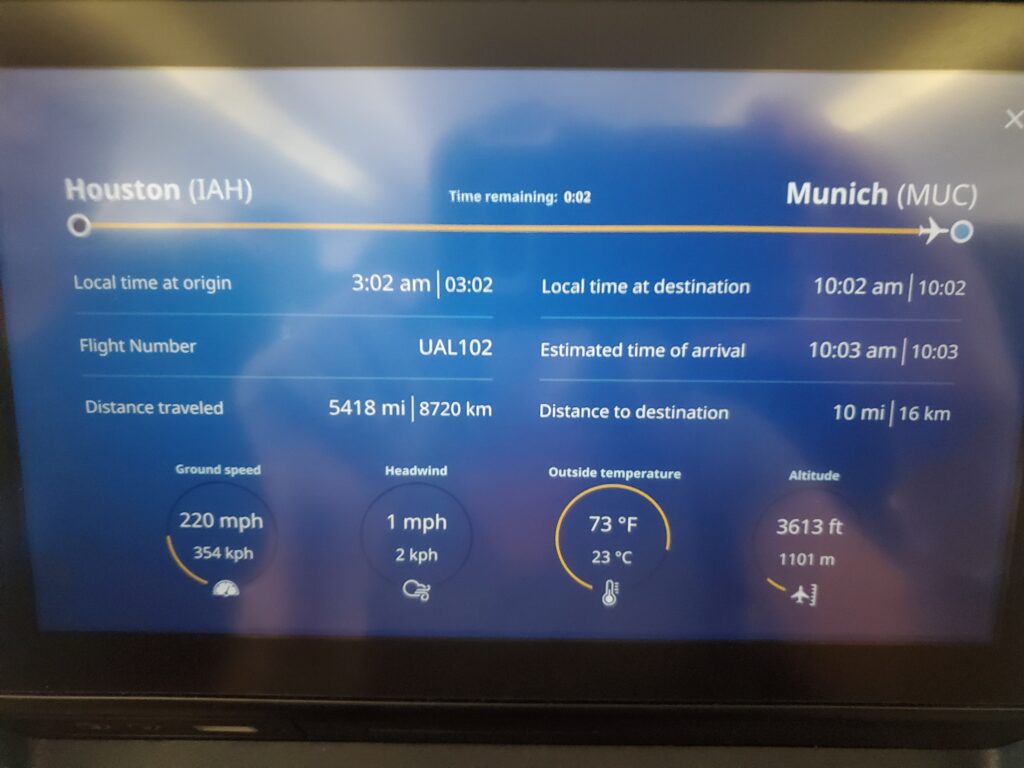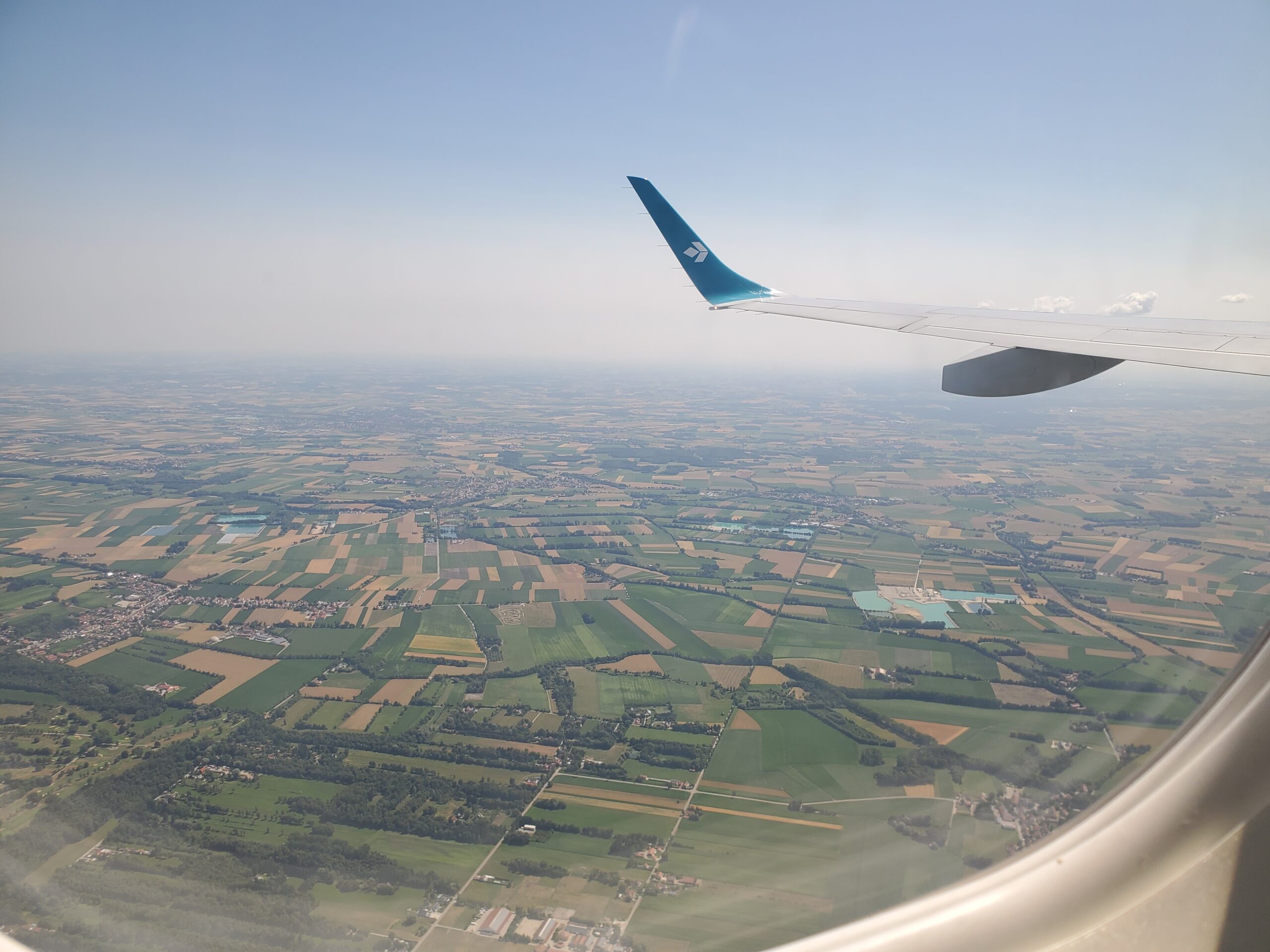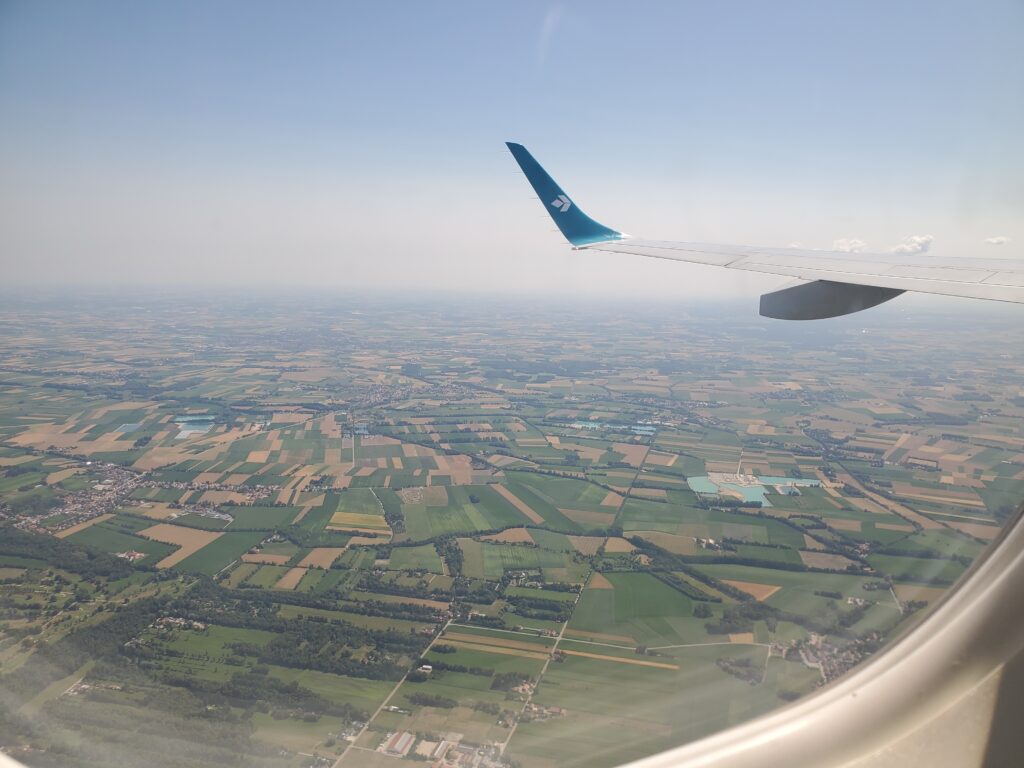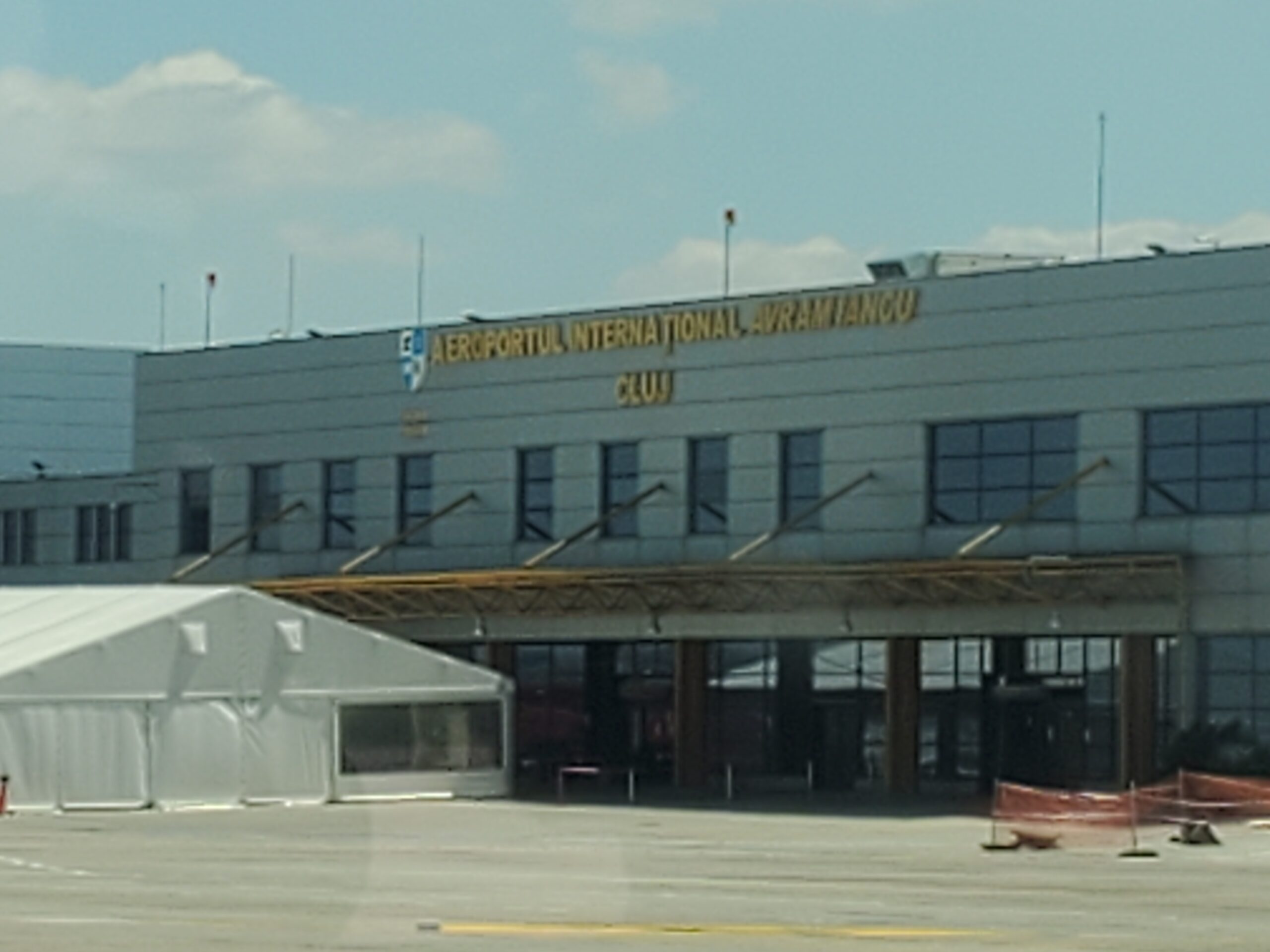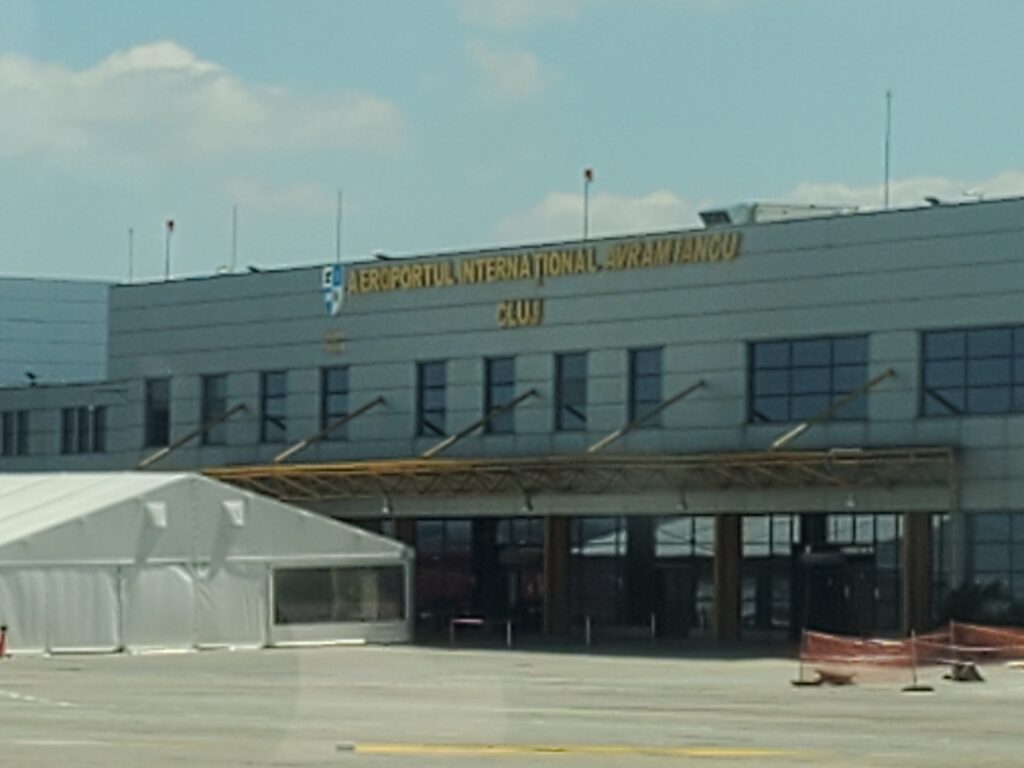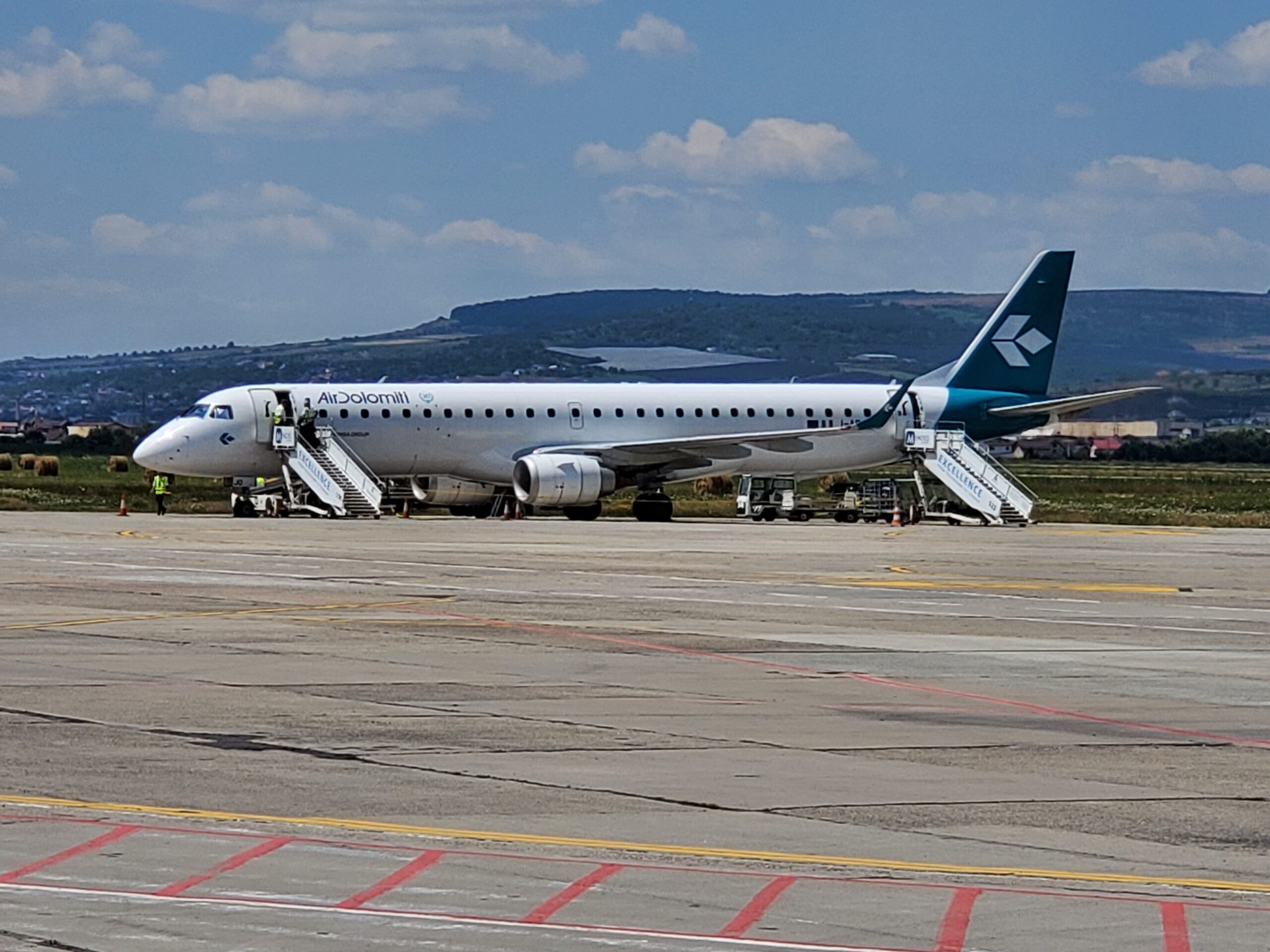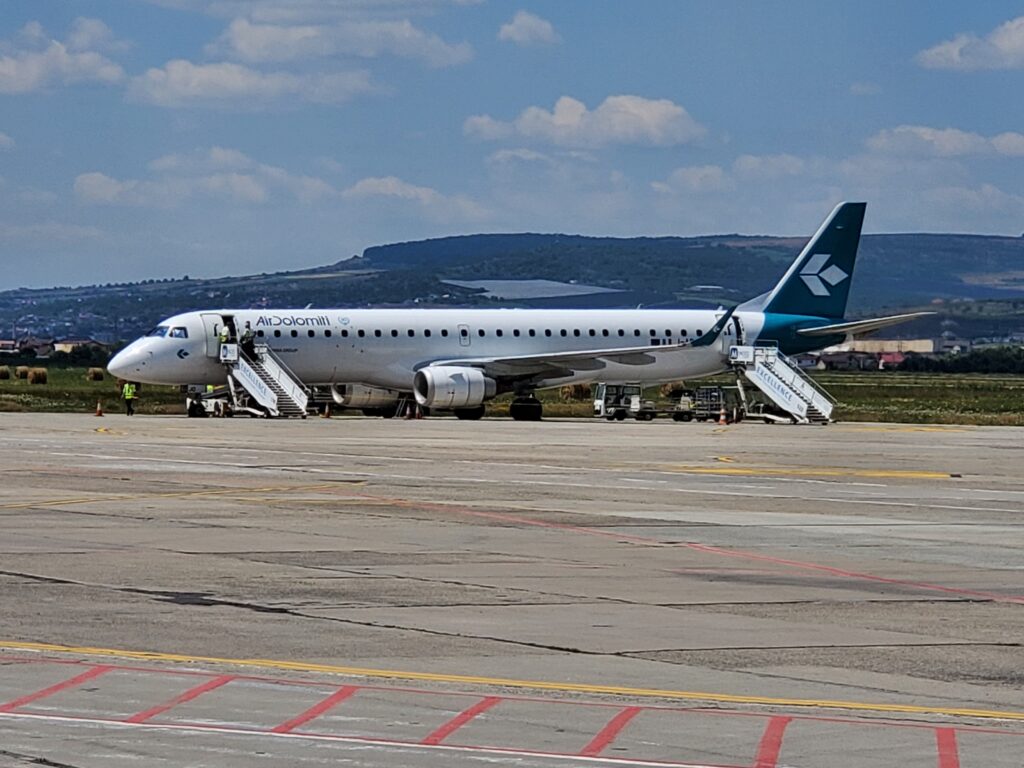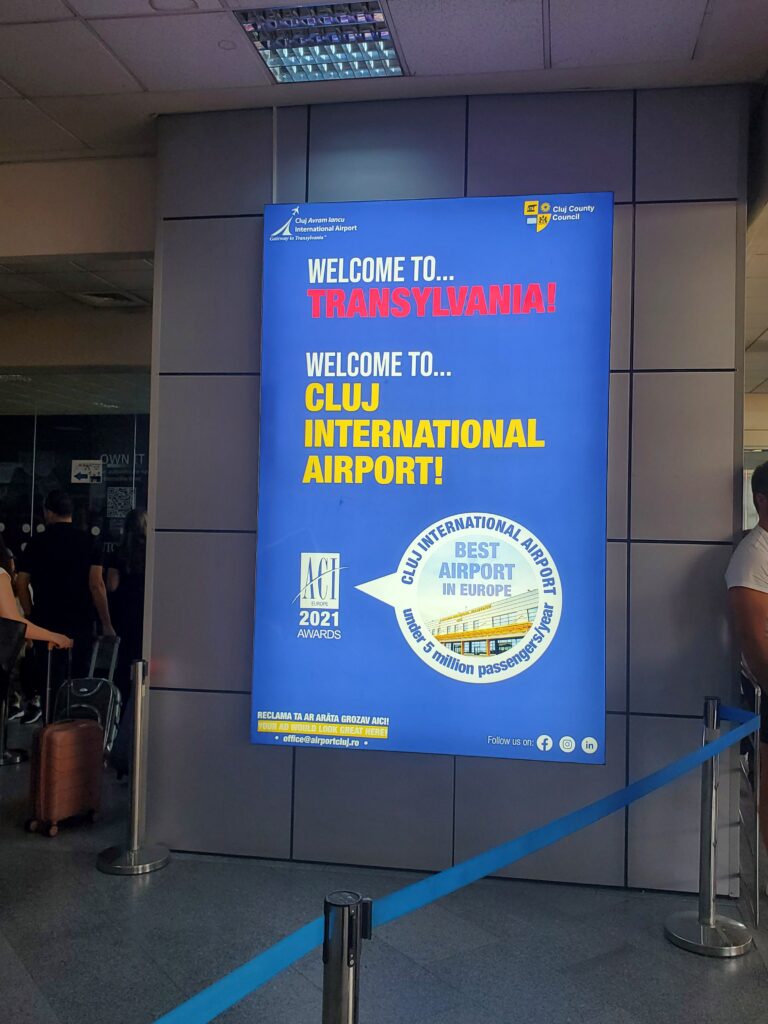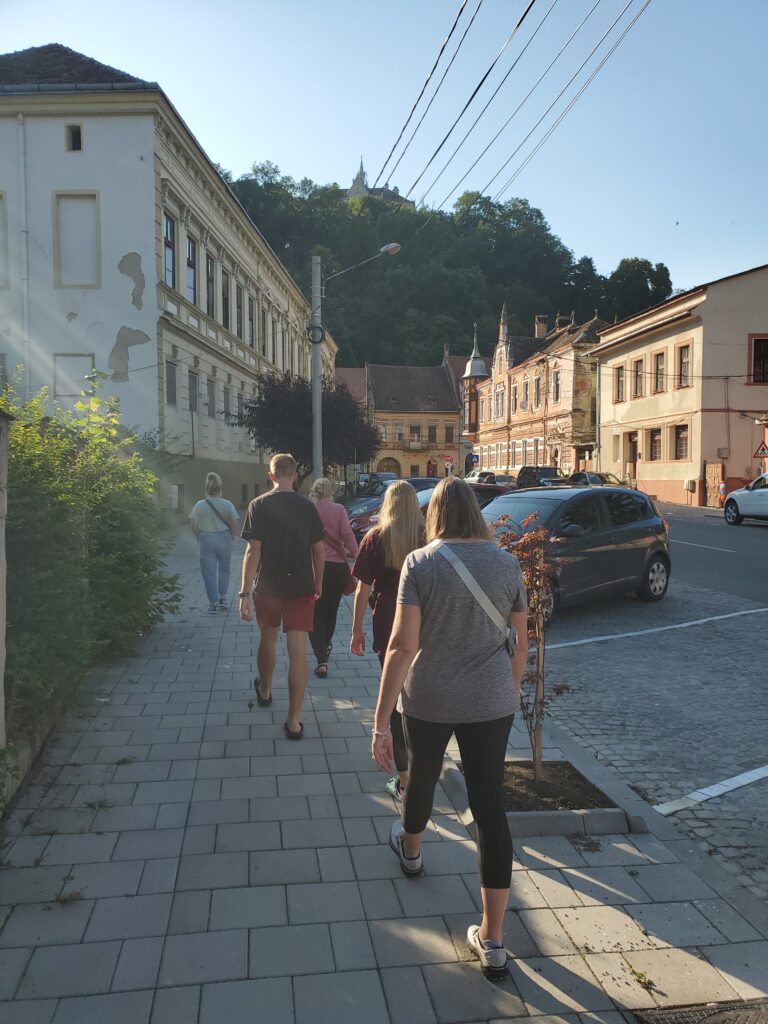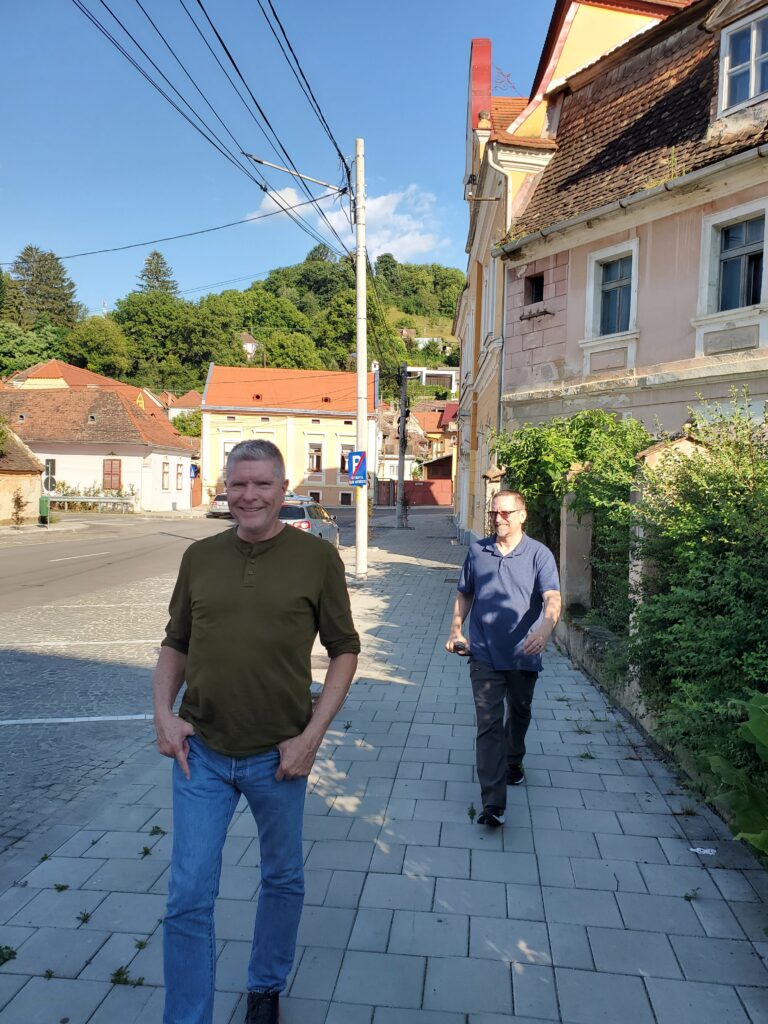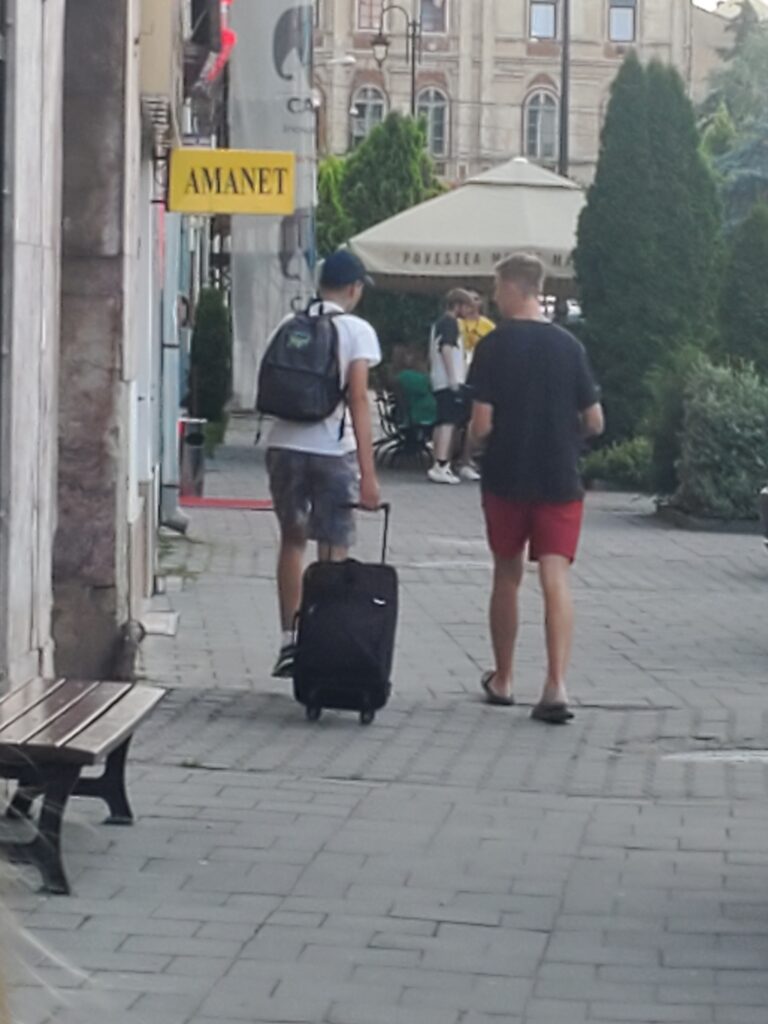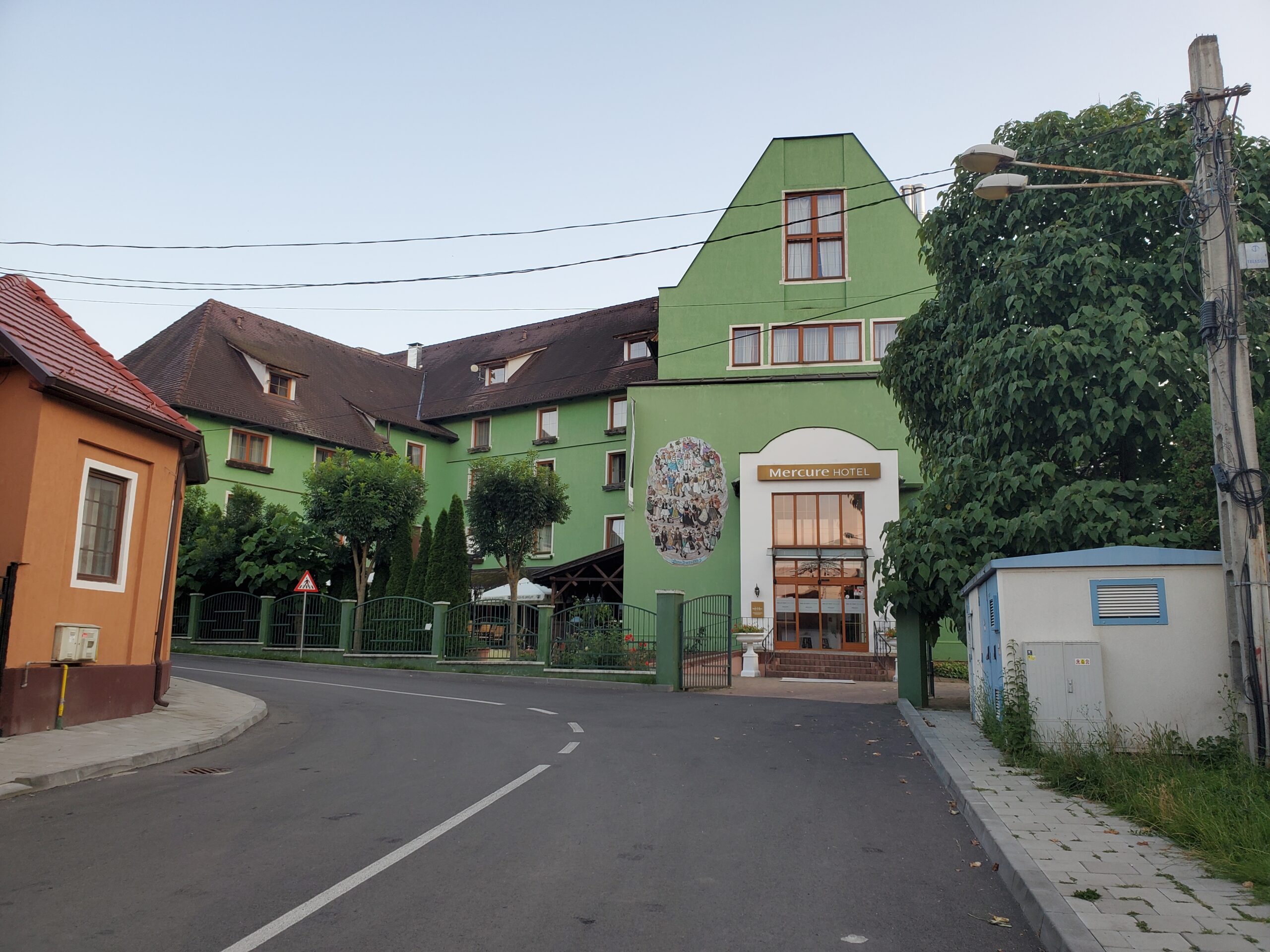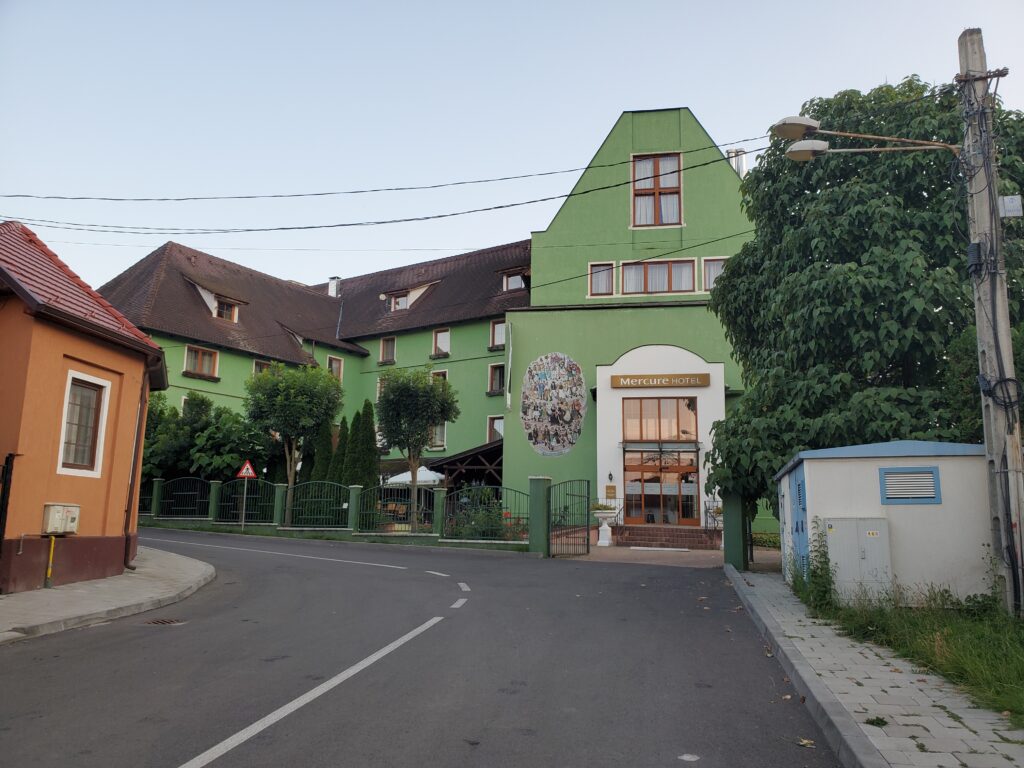 We stayed in Sighisoara, Romania, and we traveled by van every day to a village that was about 20 minutes away. The village was at the top of a long hill and was home to Roma Gypsies. The house we built was for a widow and her son, who was the last of several children still living at home. Their land is in a spot in the village that floods excessively when it rains, causing their previous home to always be filled with standing water. Prior to our arrival, the Homes of Hope team tore down the old house and laid a high foundation for the new house.
We arrived at the village around 8:30 every morning. Although the team tried to prepare us for the condition of the village, seeing it with our own eyes was heart-wrenching. On Monday, the exterior and interior walls went up. On Tuesday, the roof went up as well as the styrofoam on the outside walls and mortar/mesh on the inside walls. Wednesday, electrical went in, styrofoam was completed on the outside walls, and the last layer of mortar was finished inside. The ceiling was installed as well as the windows and door, and a front step was poured. On Thursday, mortar and mesh on the outside walls were mostly completed, and the roof was completed. The ceiling planks were painted and the inside of the house was cleaned. Blue styrofoam went up on the foundation. Friday, all the little things that weren't finished got finished mostly before lunch. After lunch, the inside and outside of the house were painted, more cleaning was done, and the carpet and linoleum were laid. Whew!  What a week!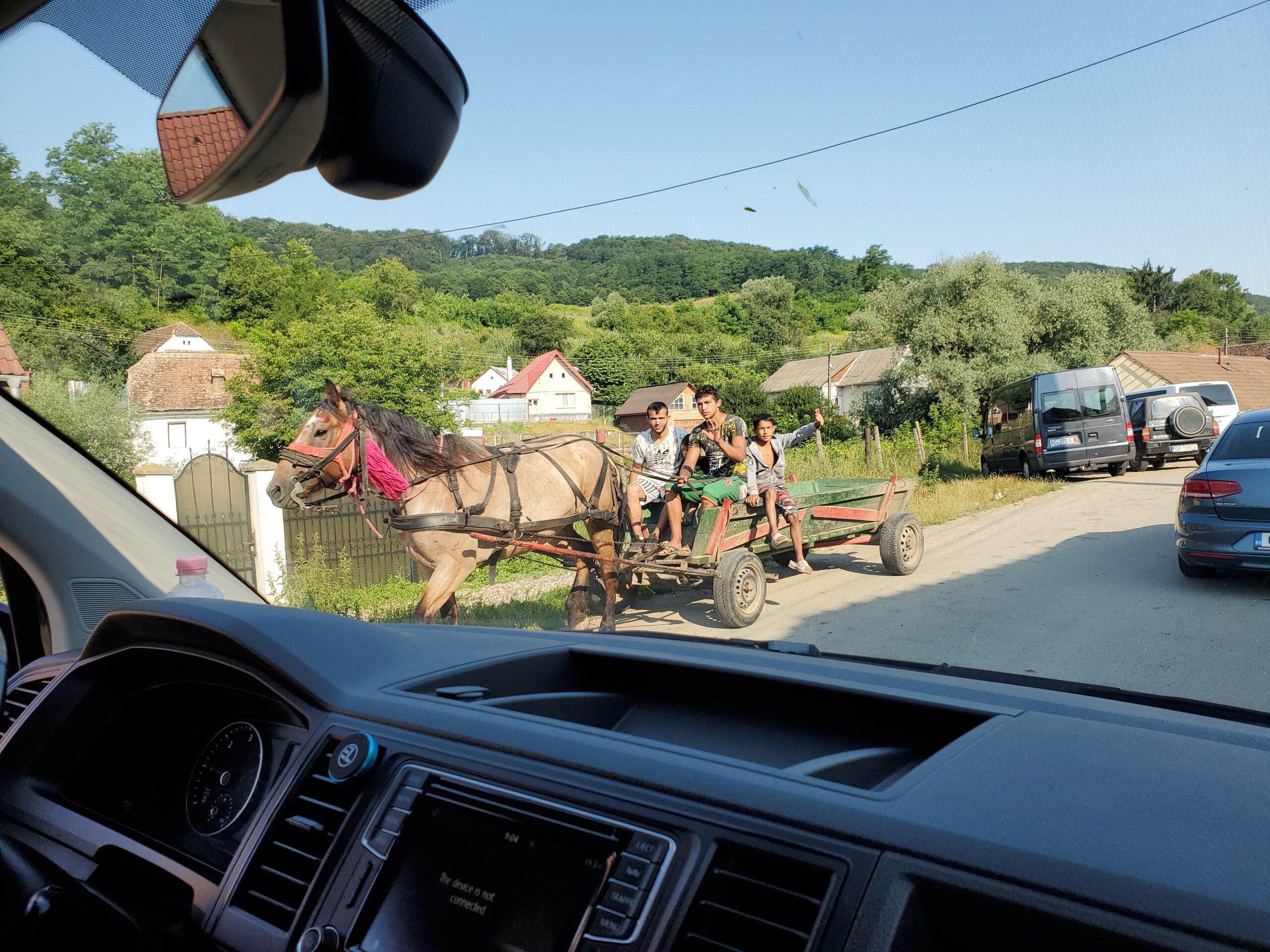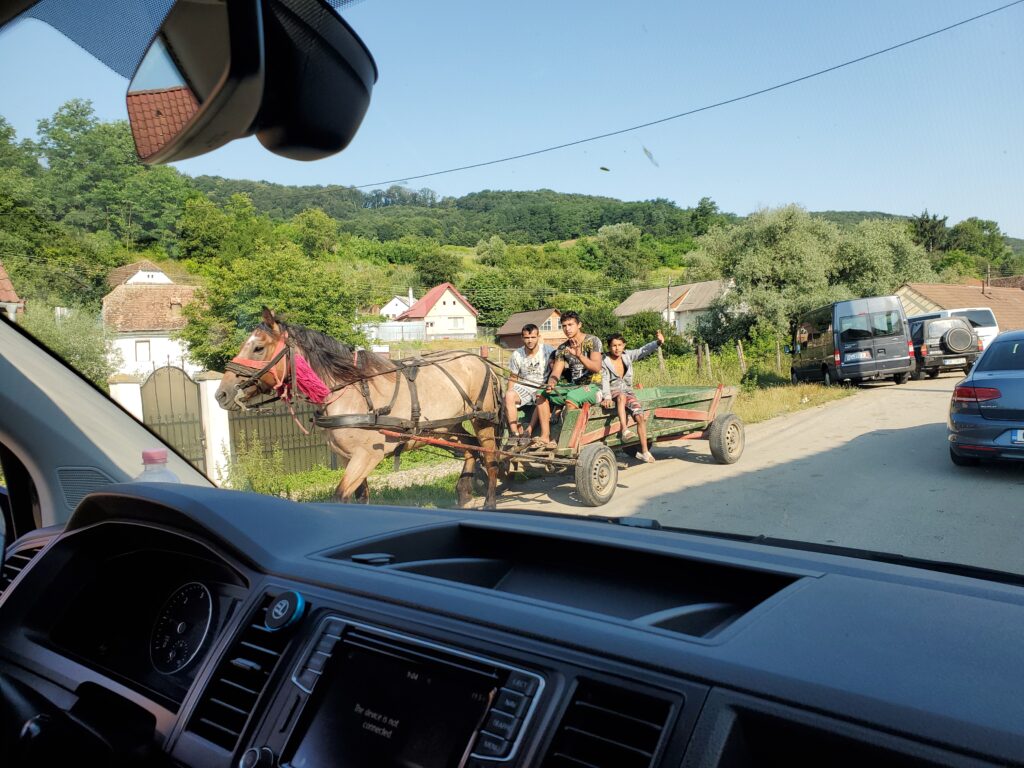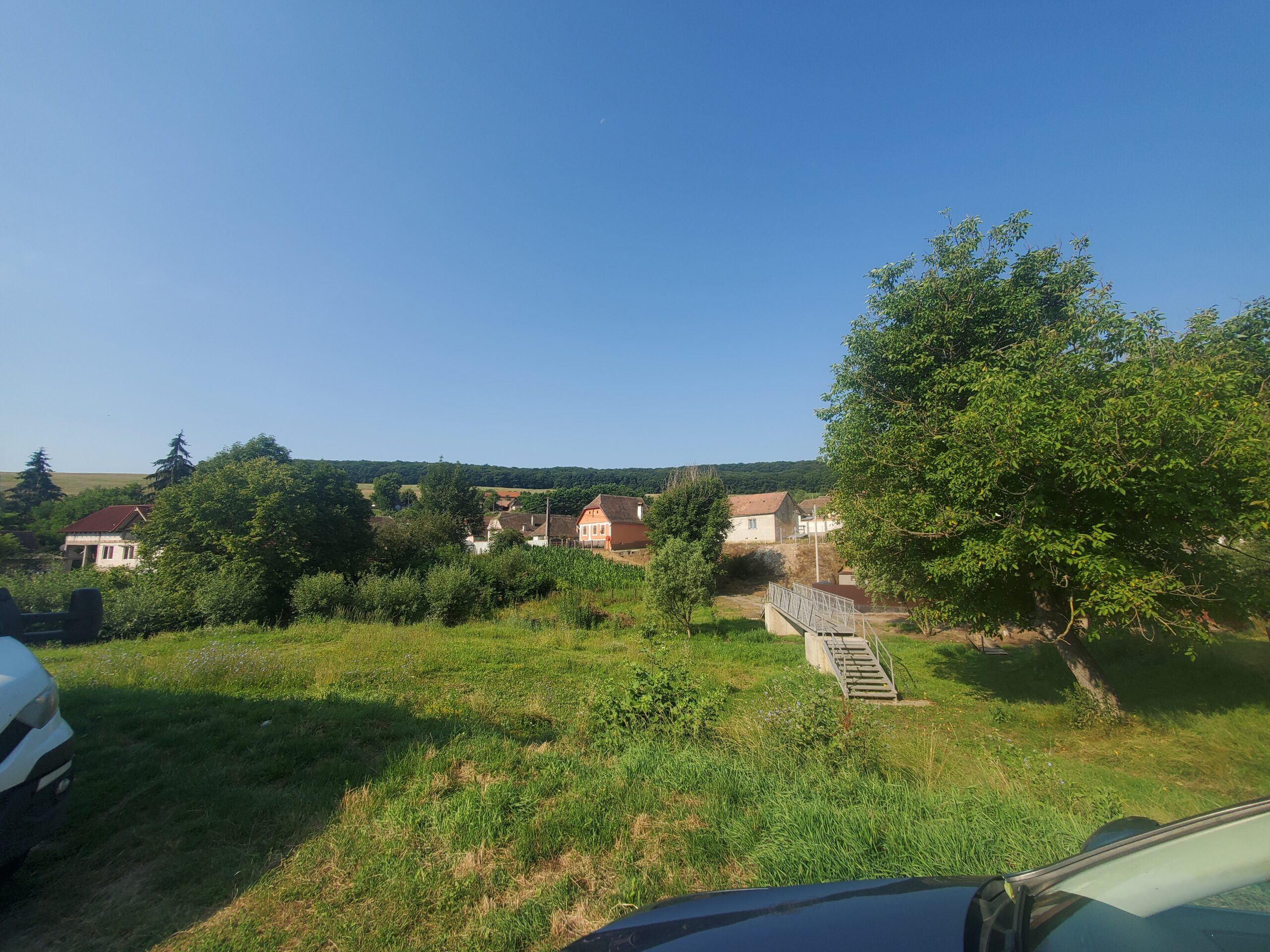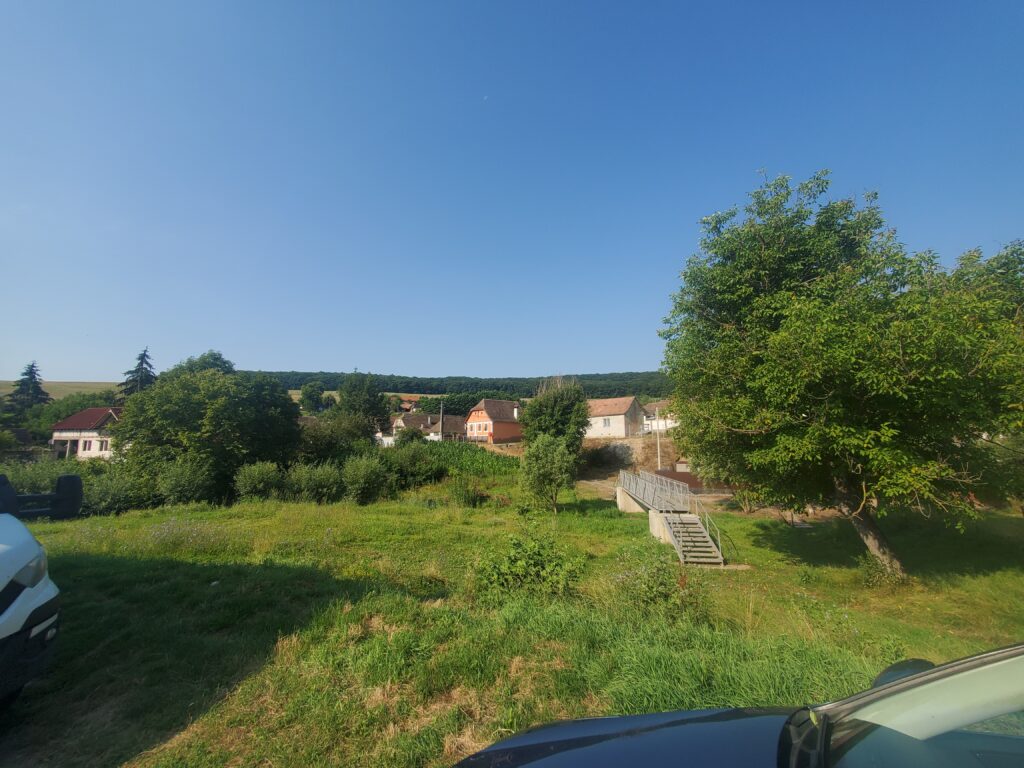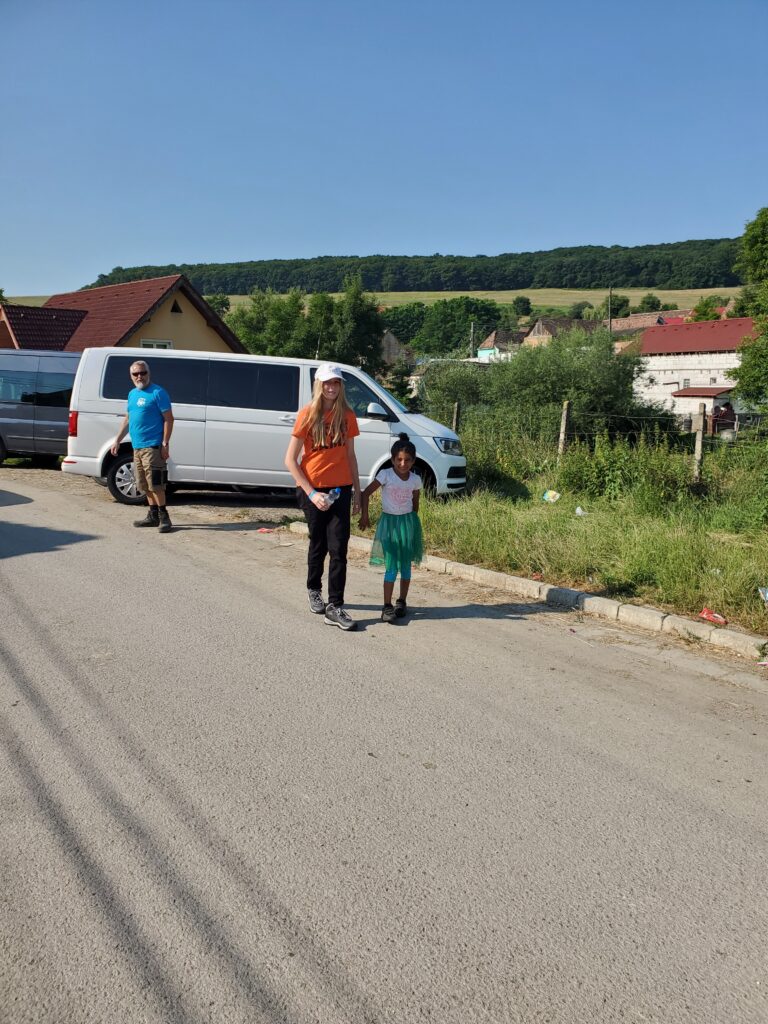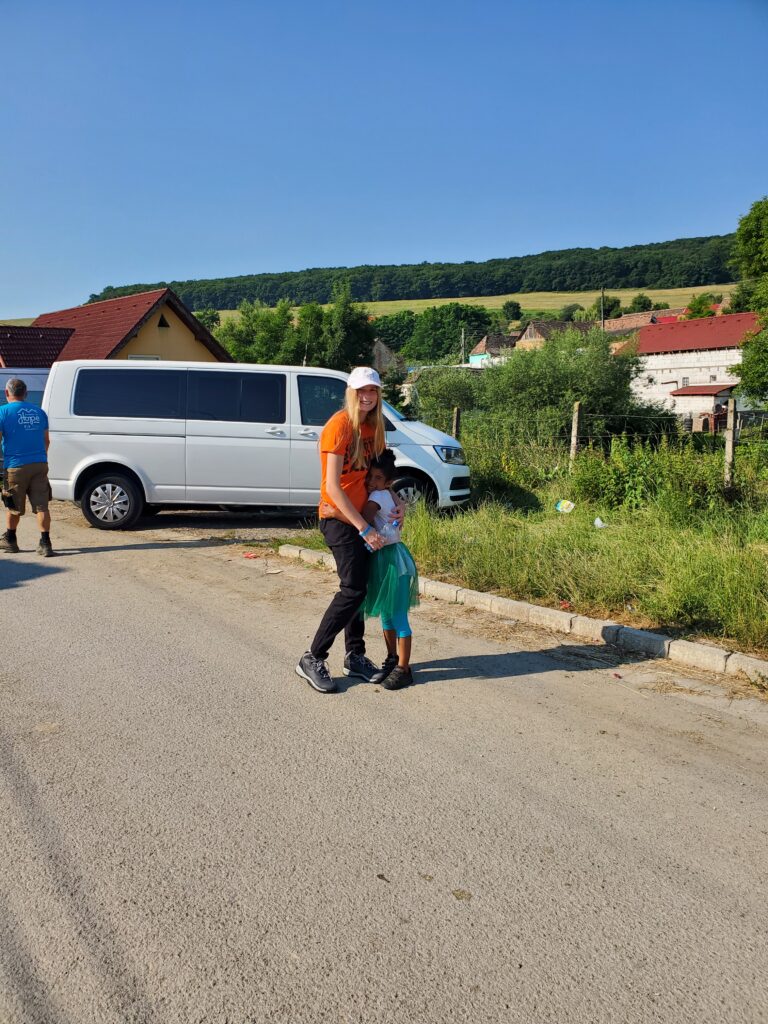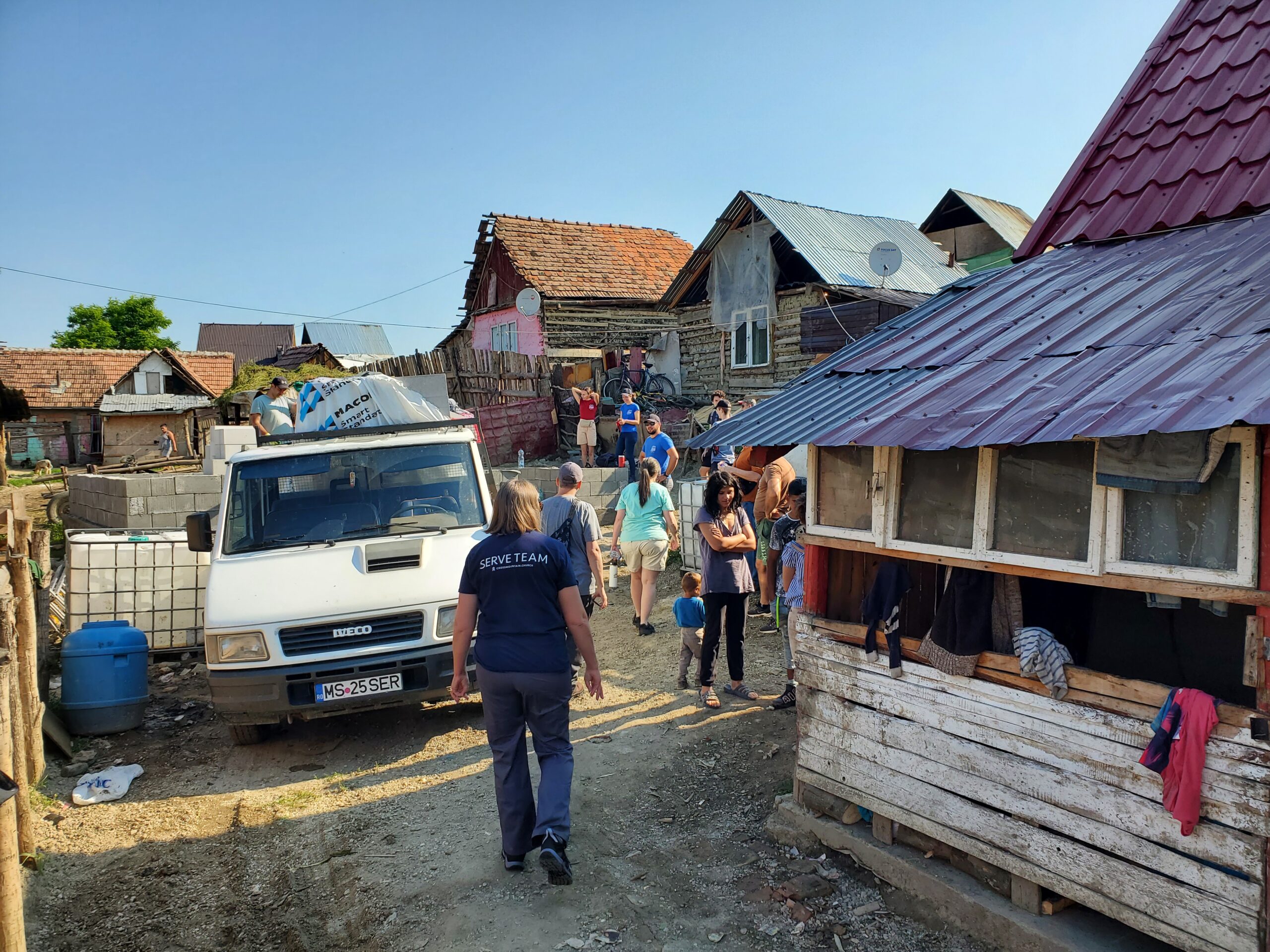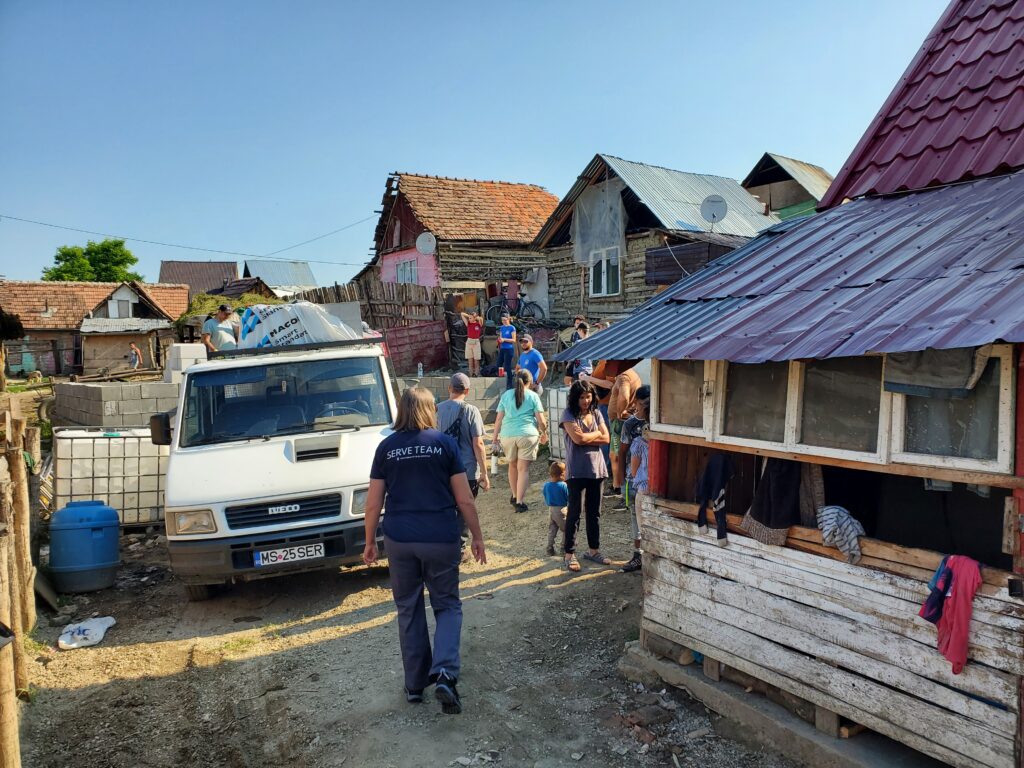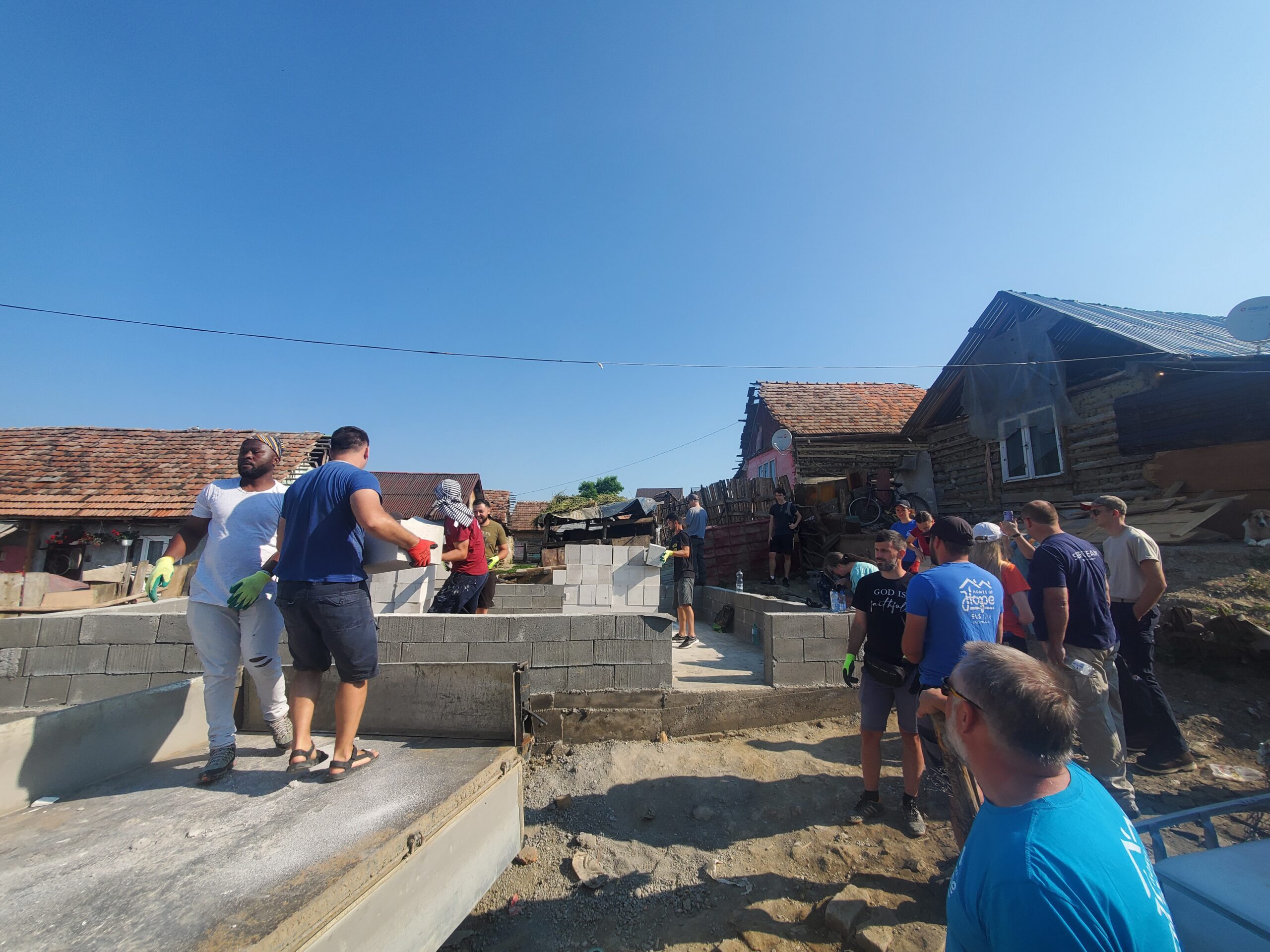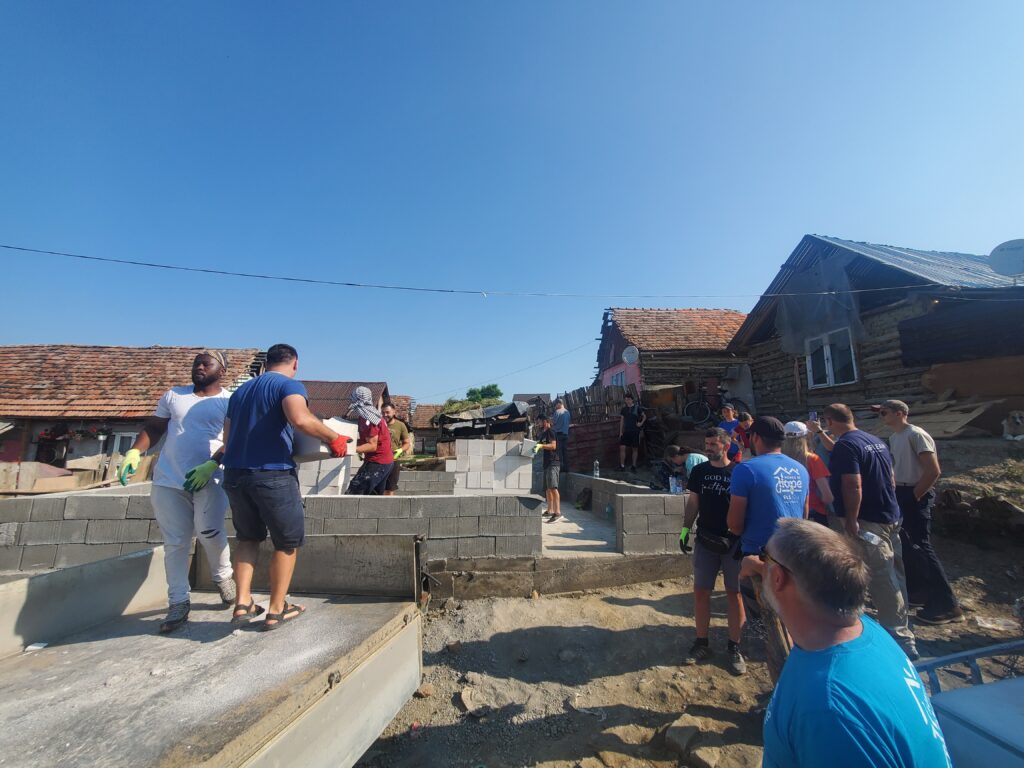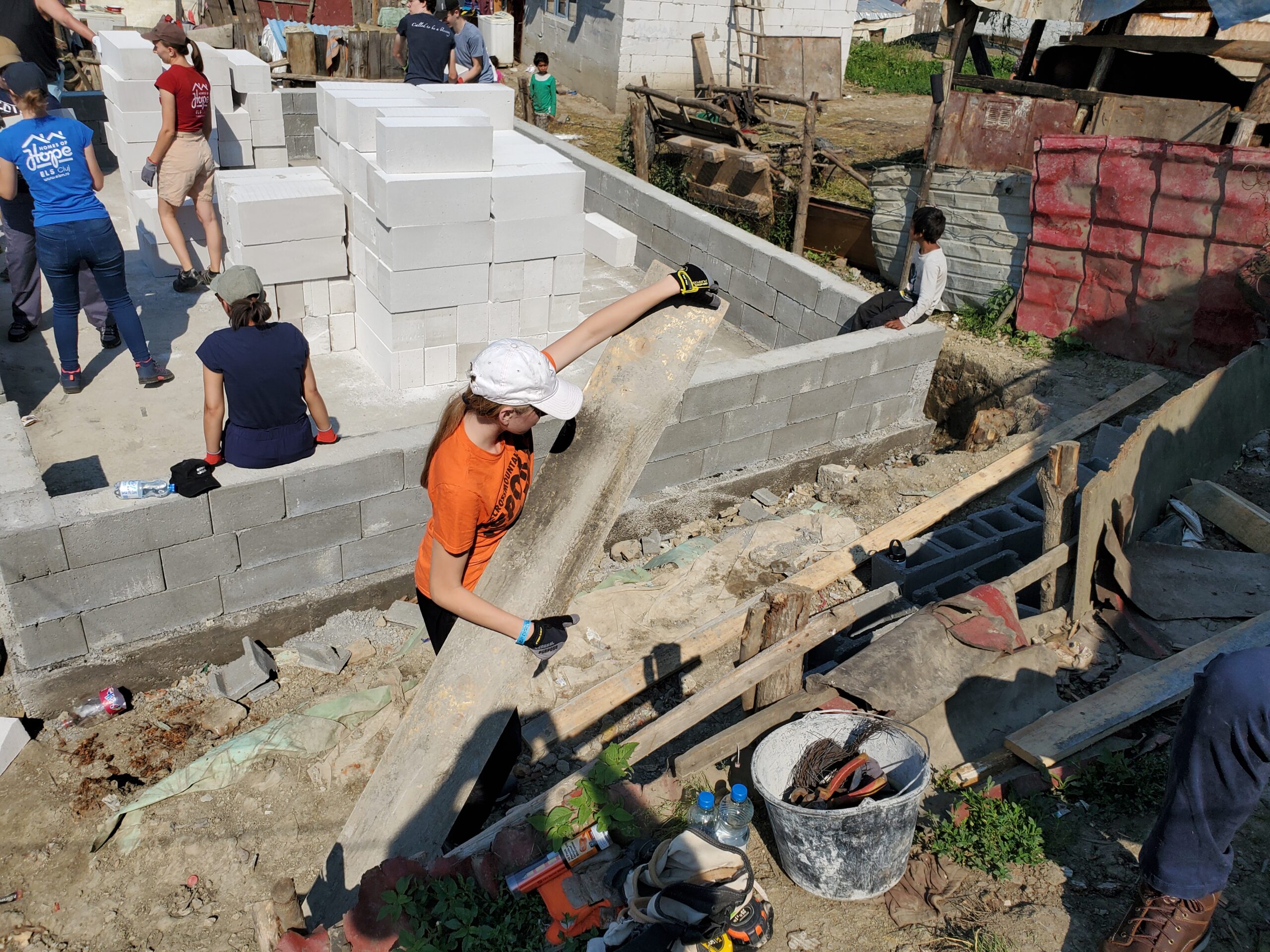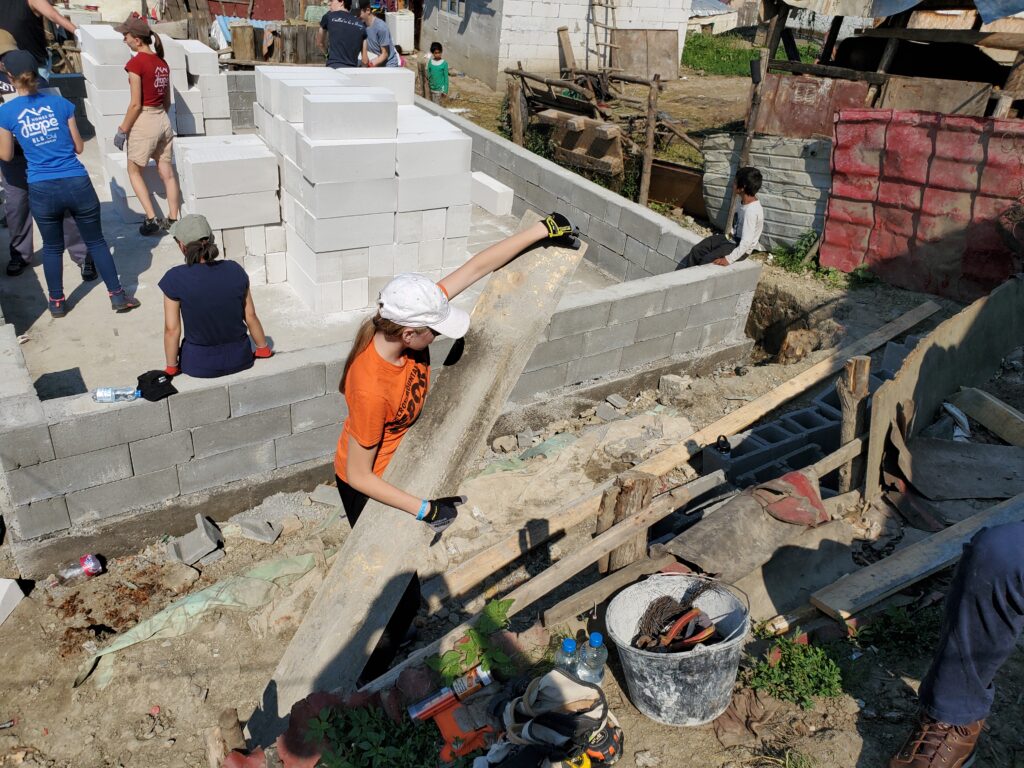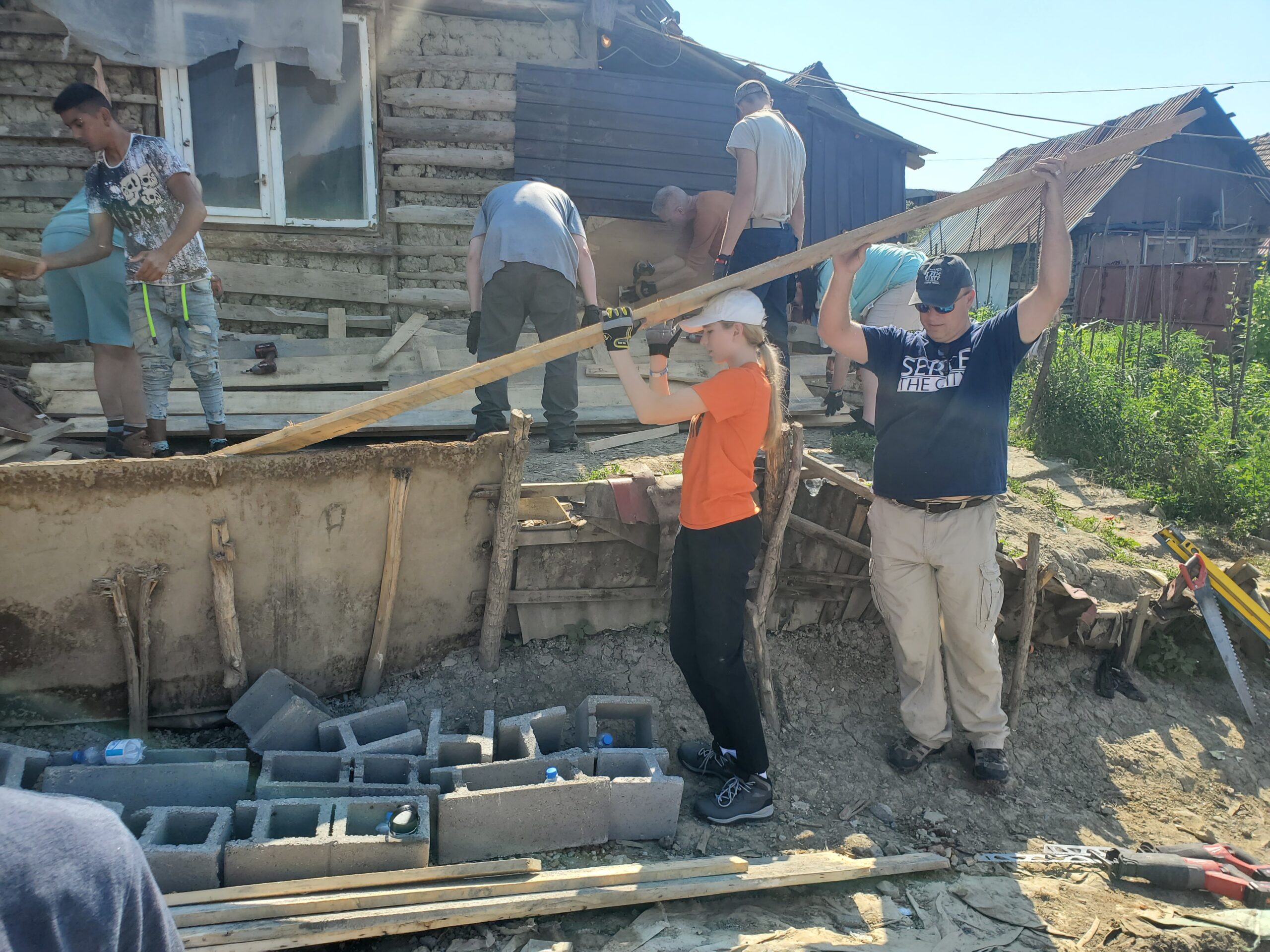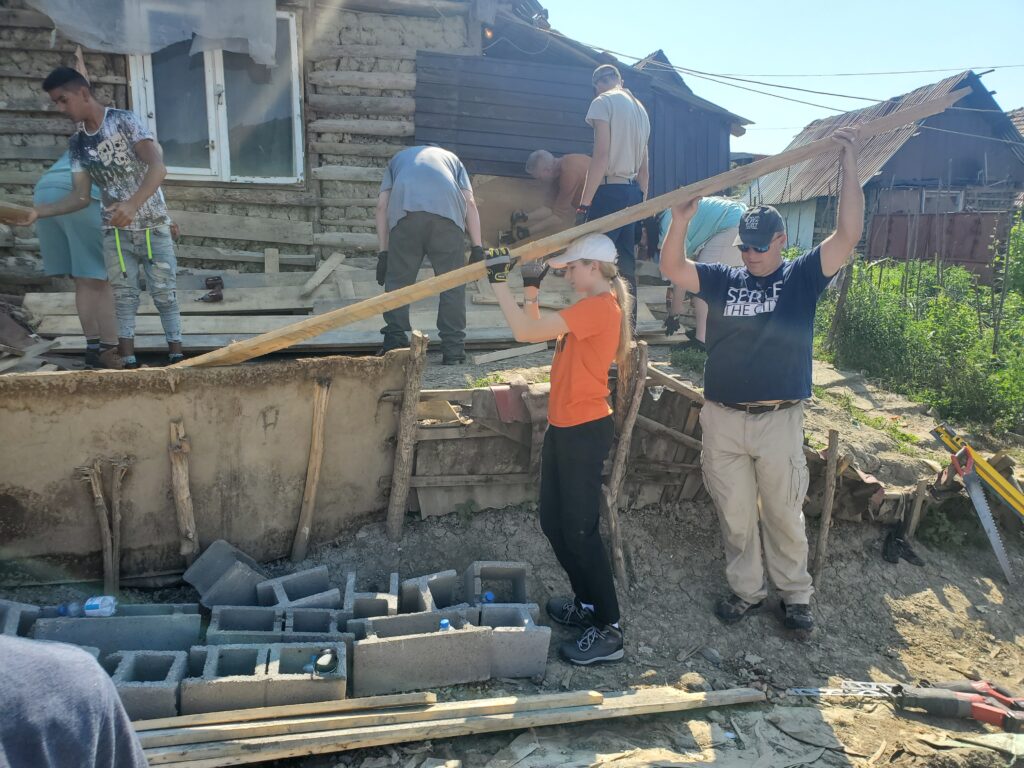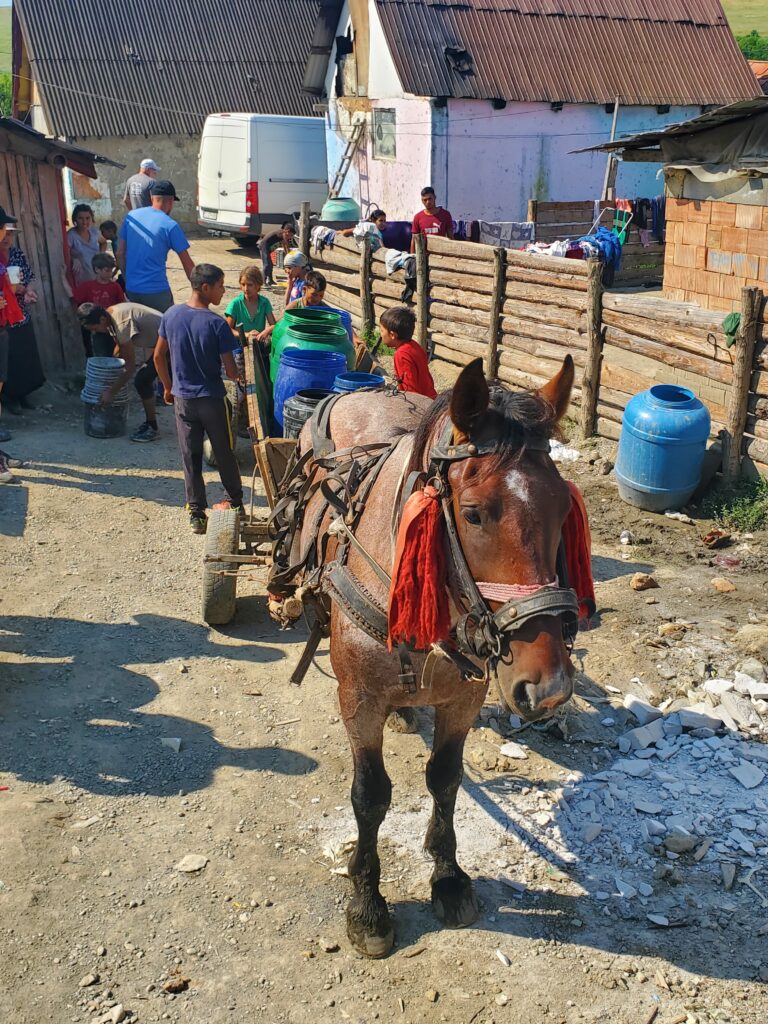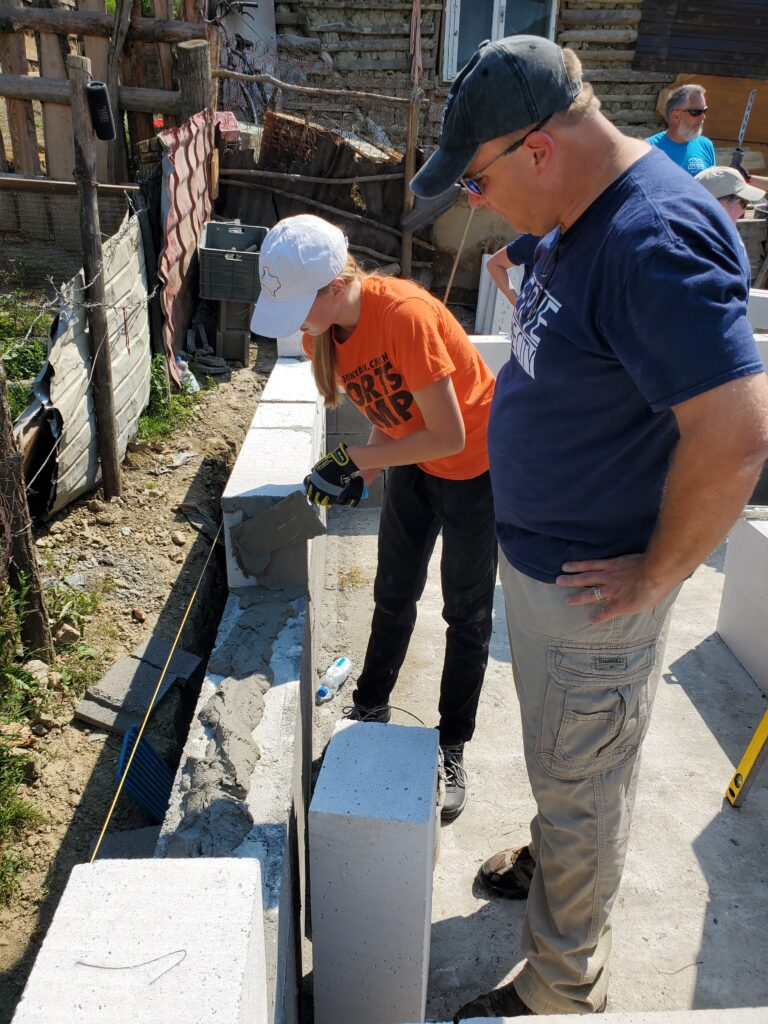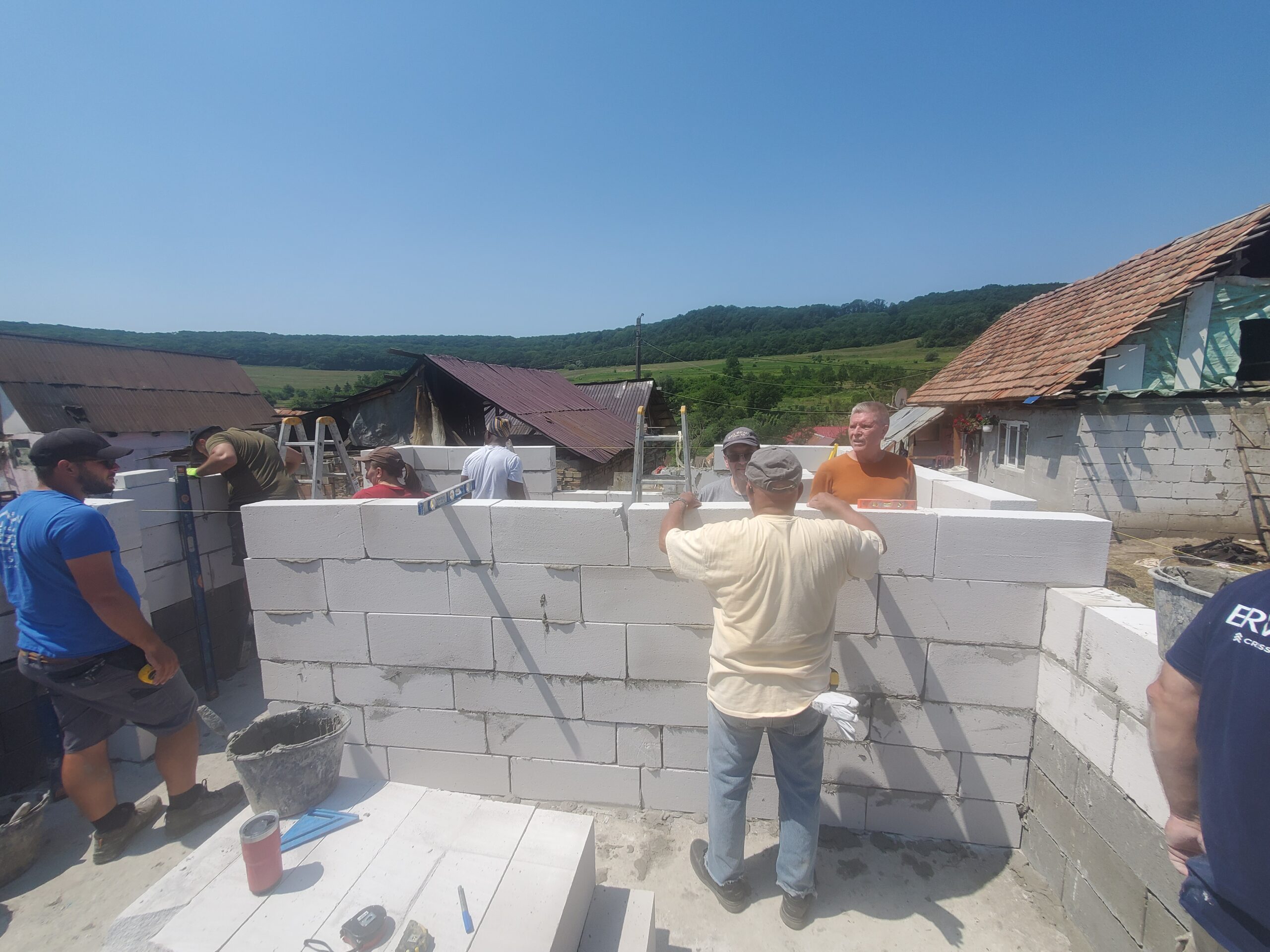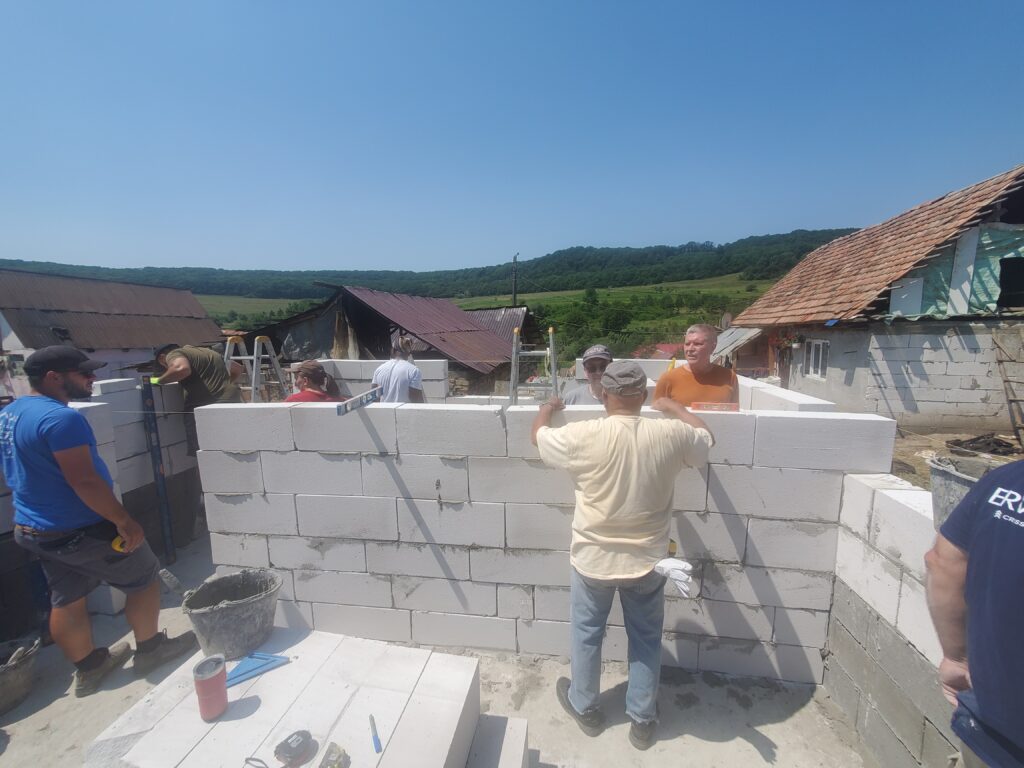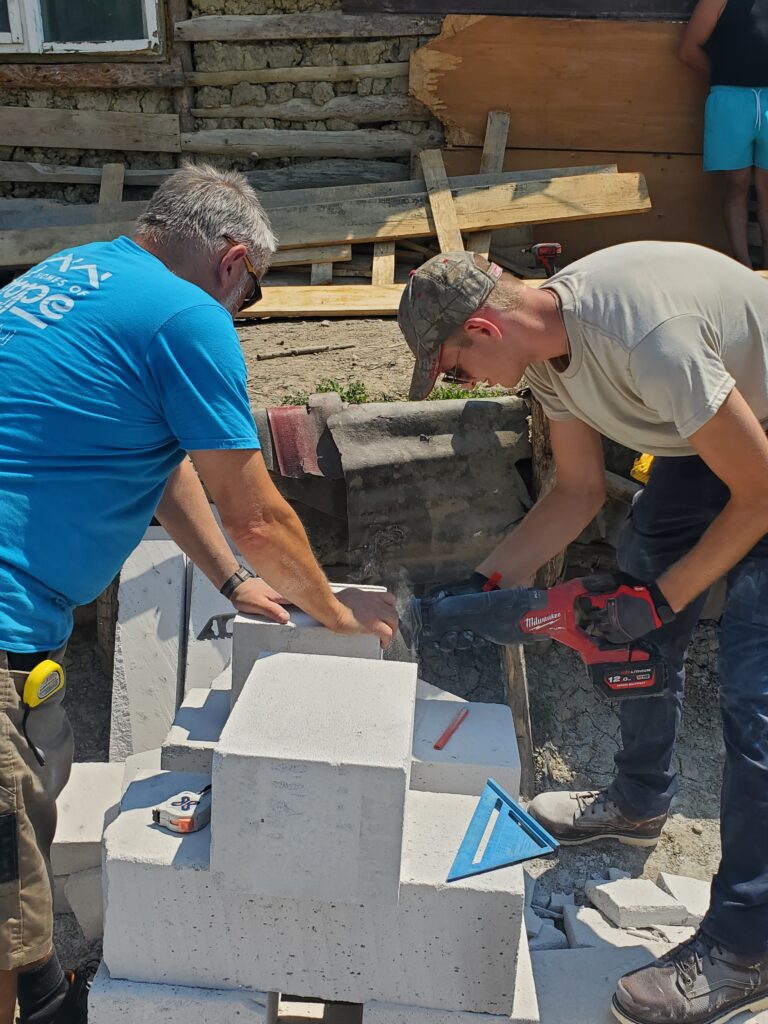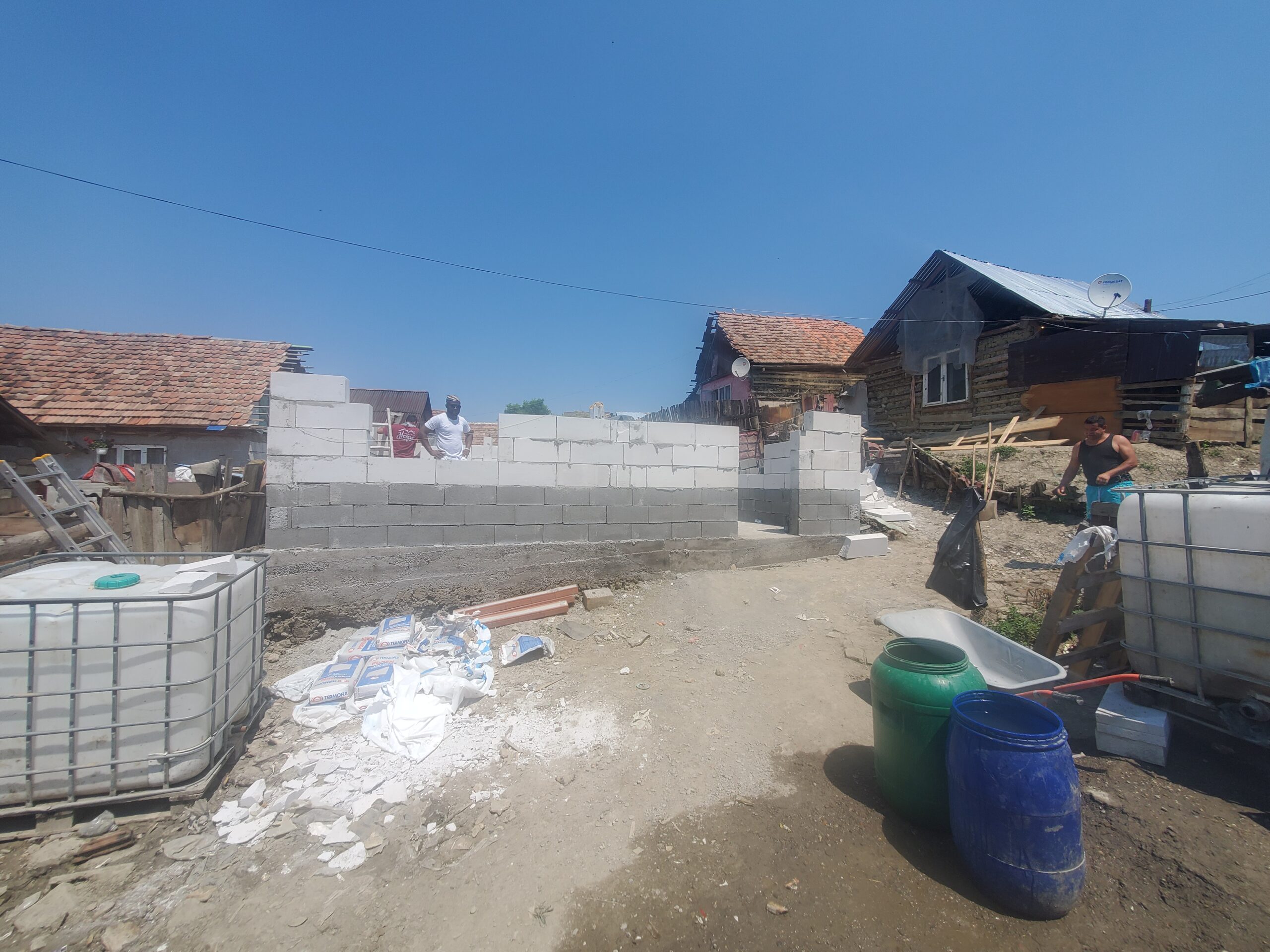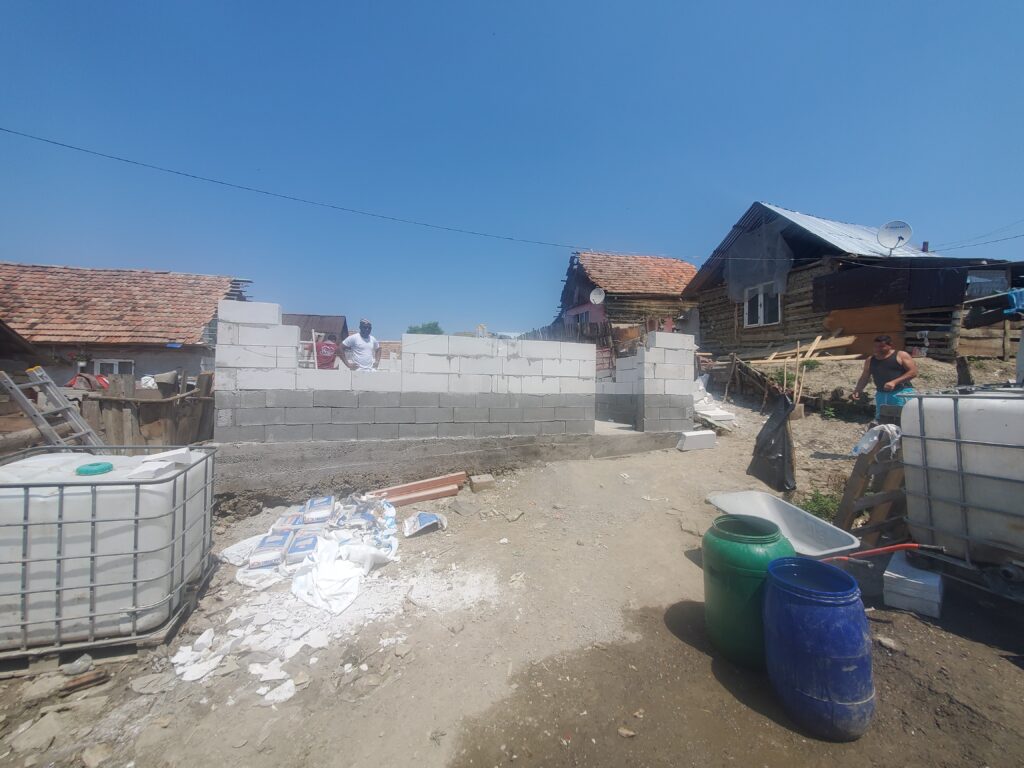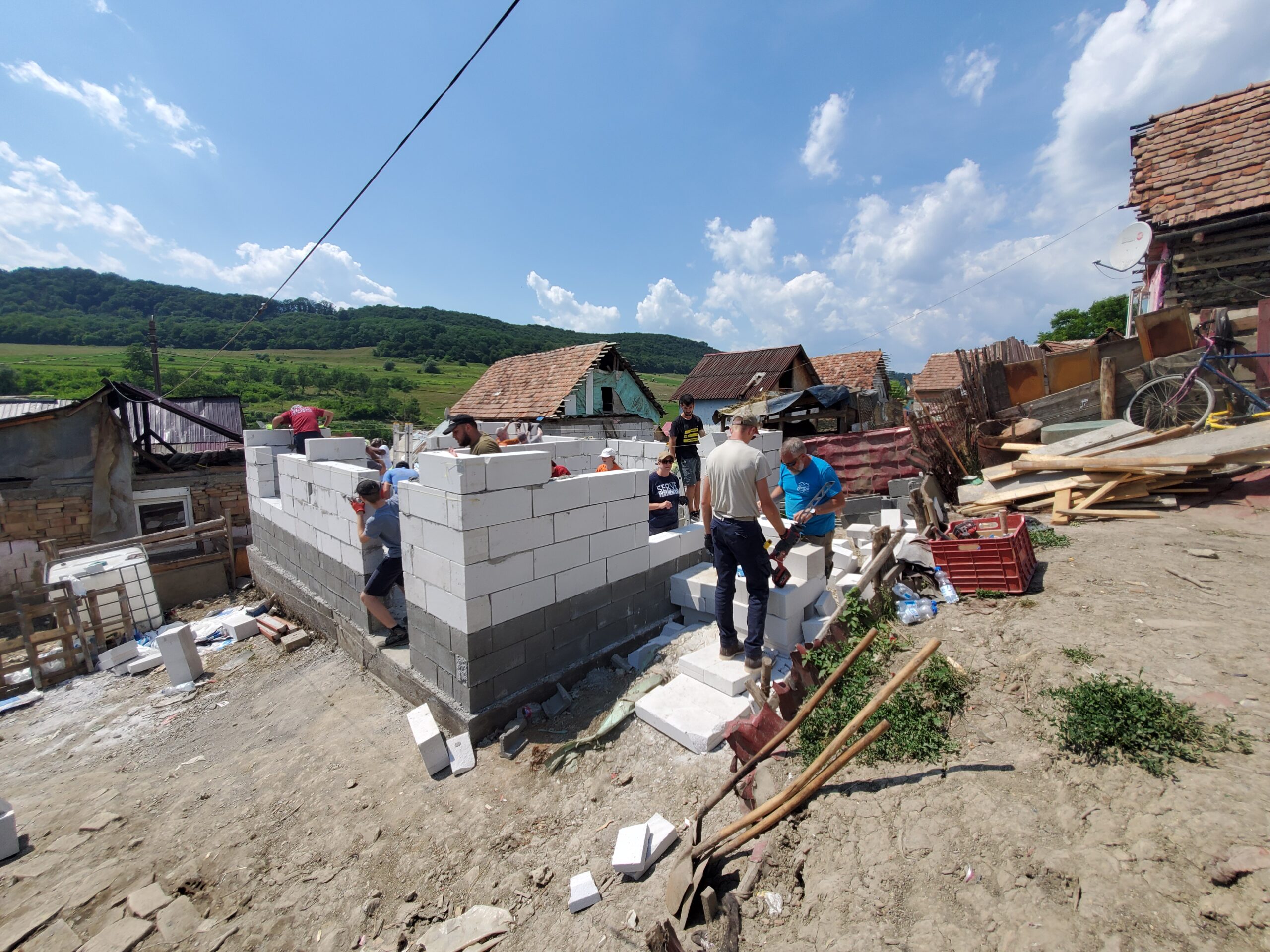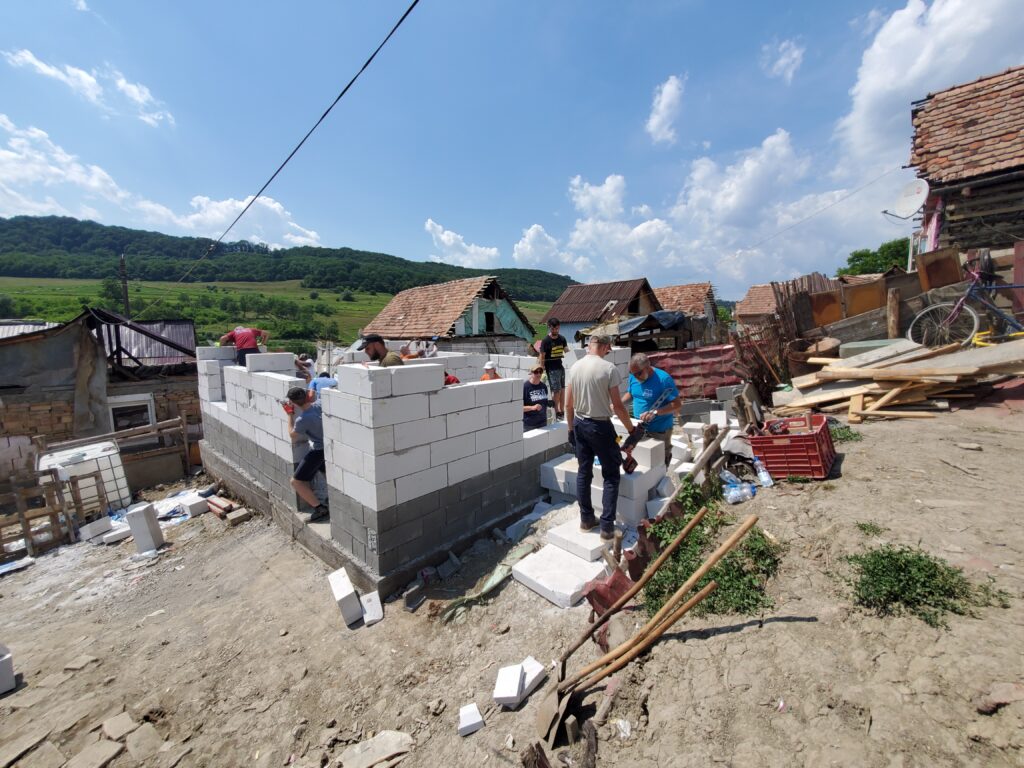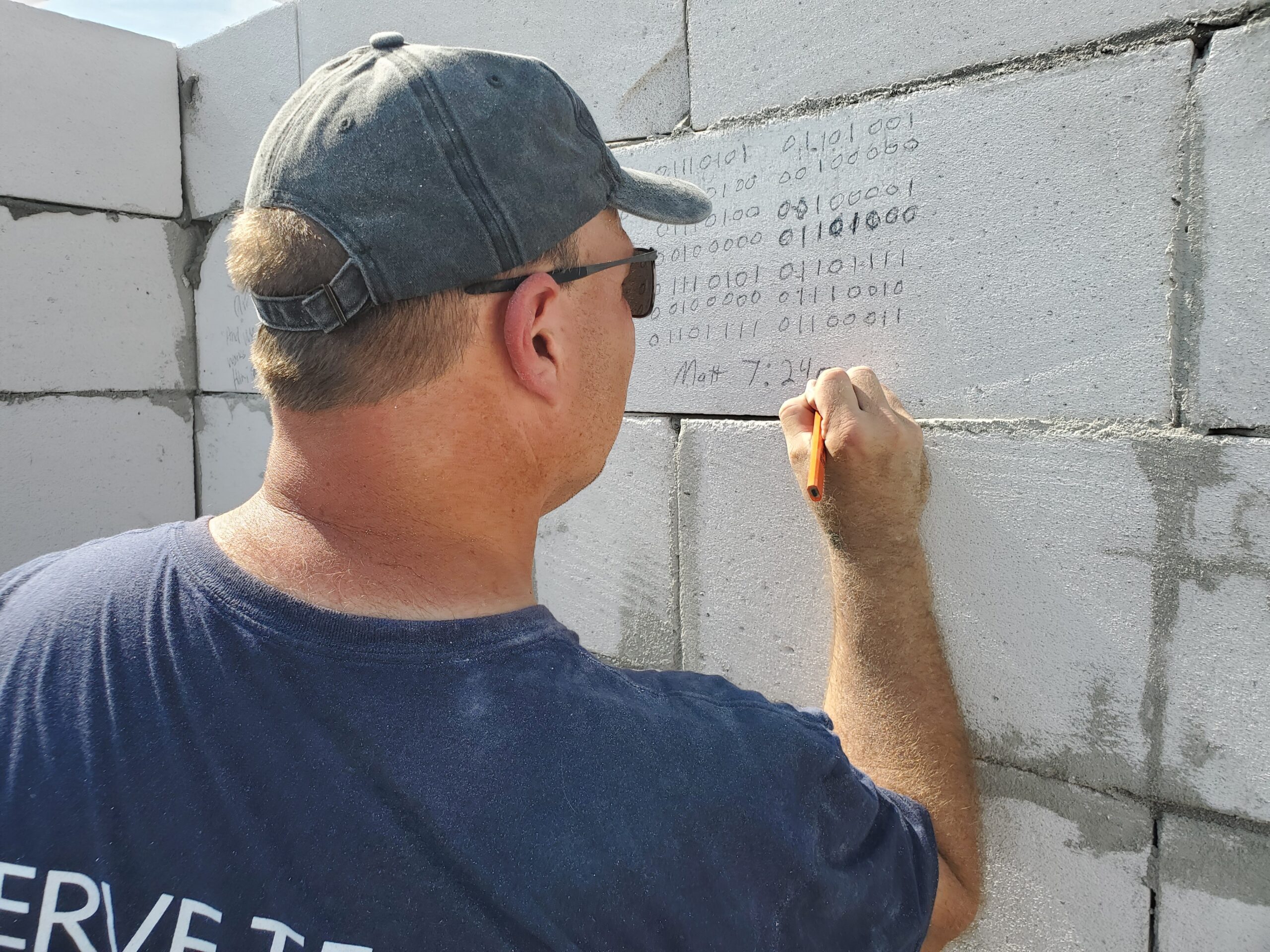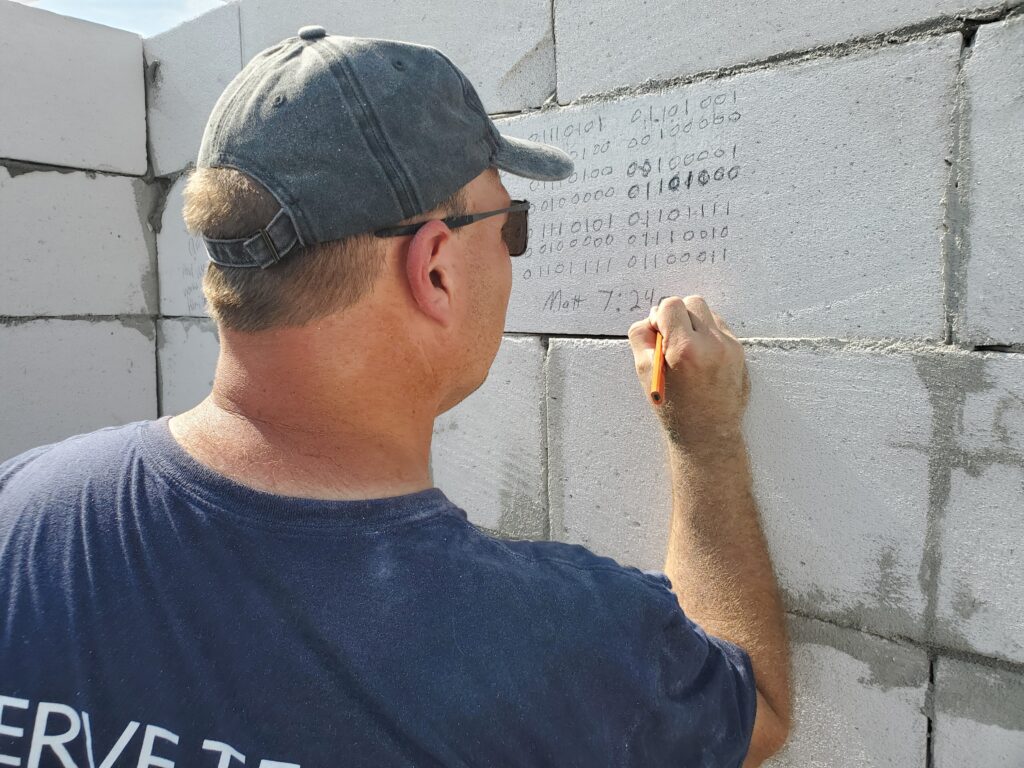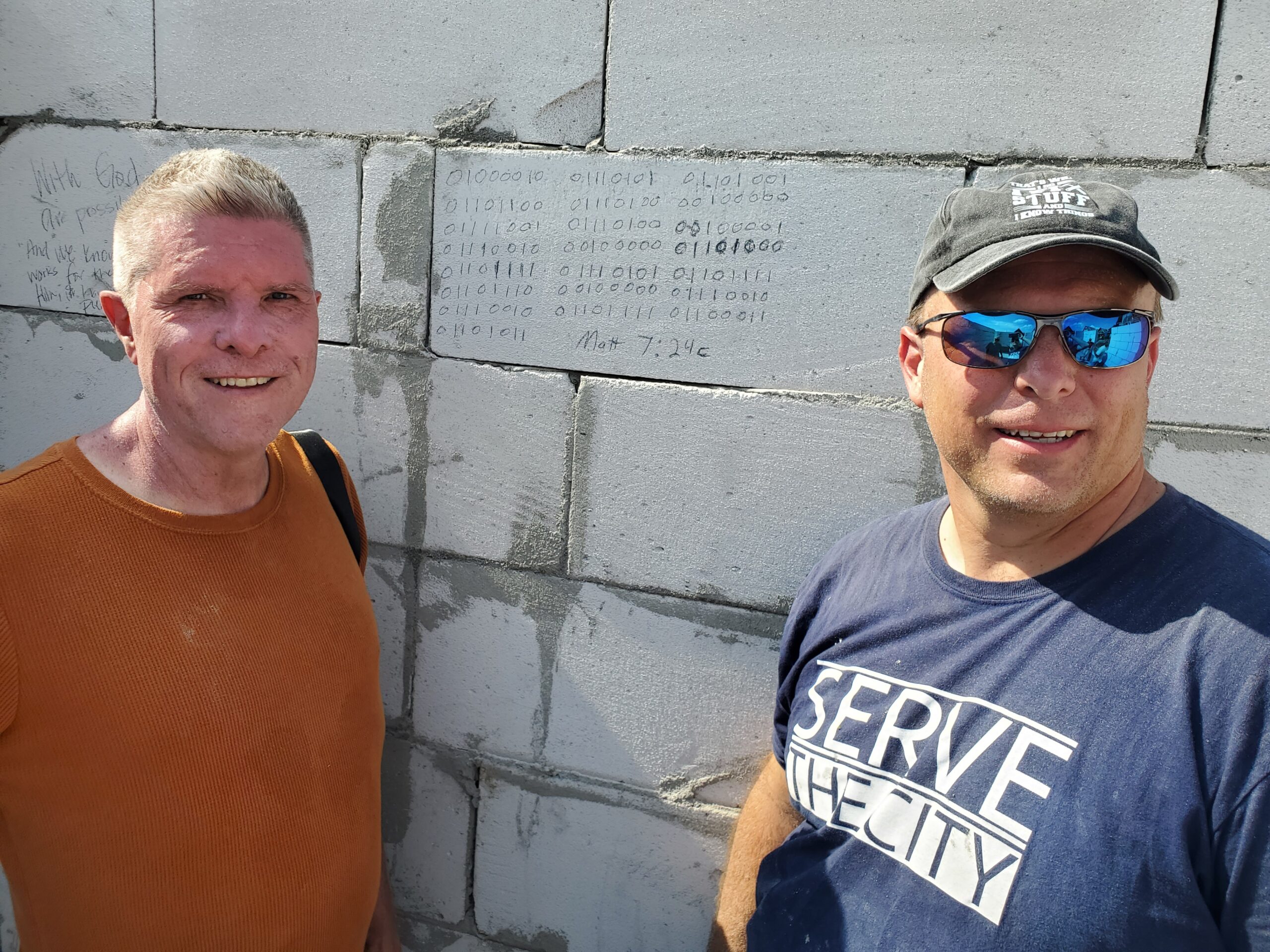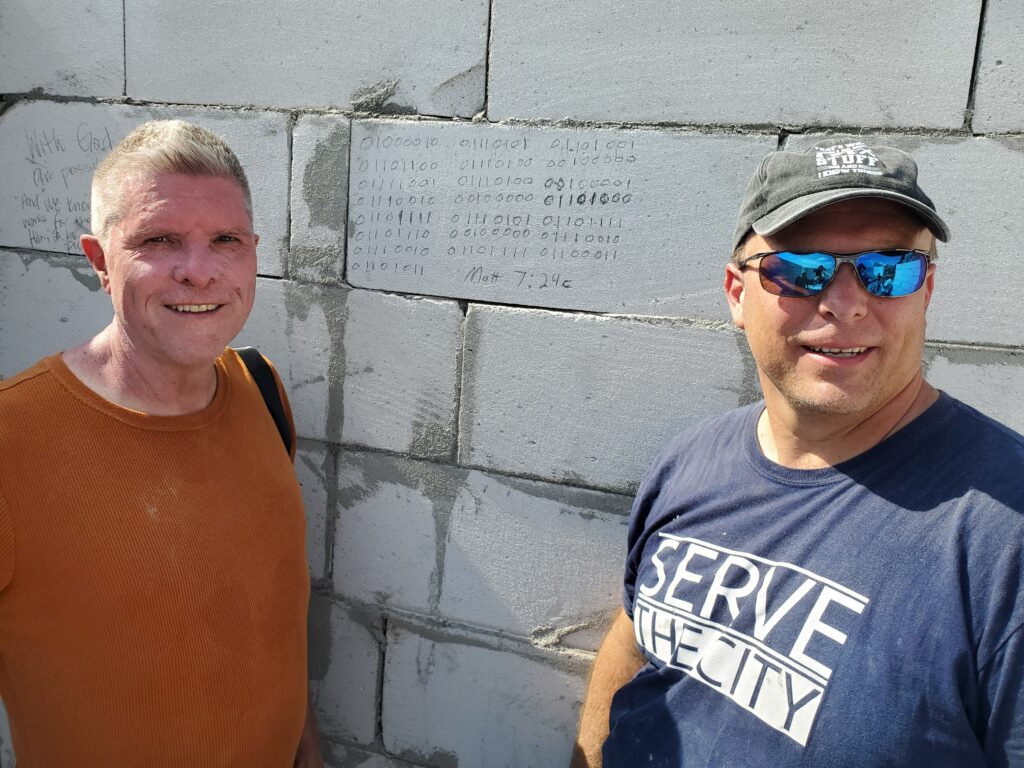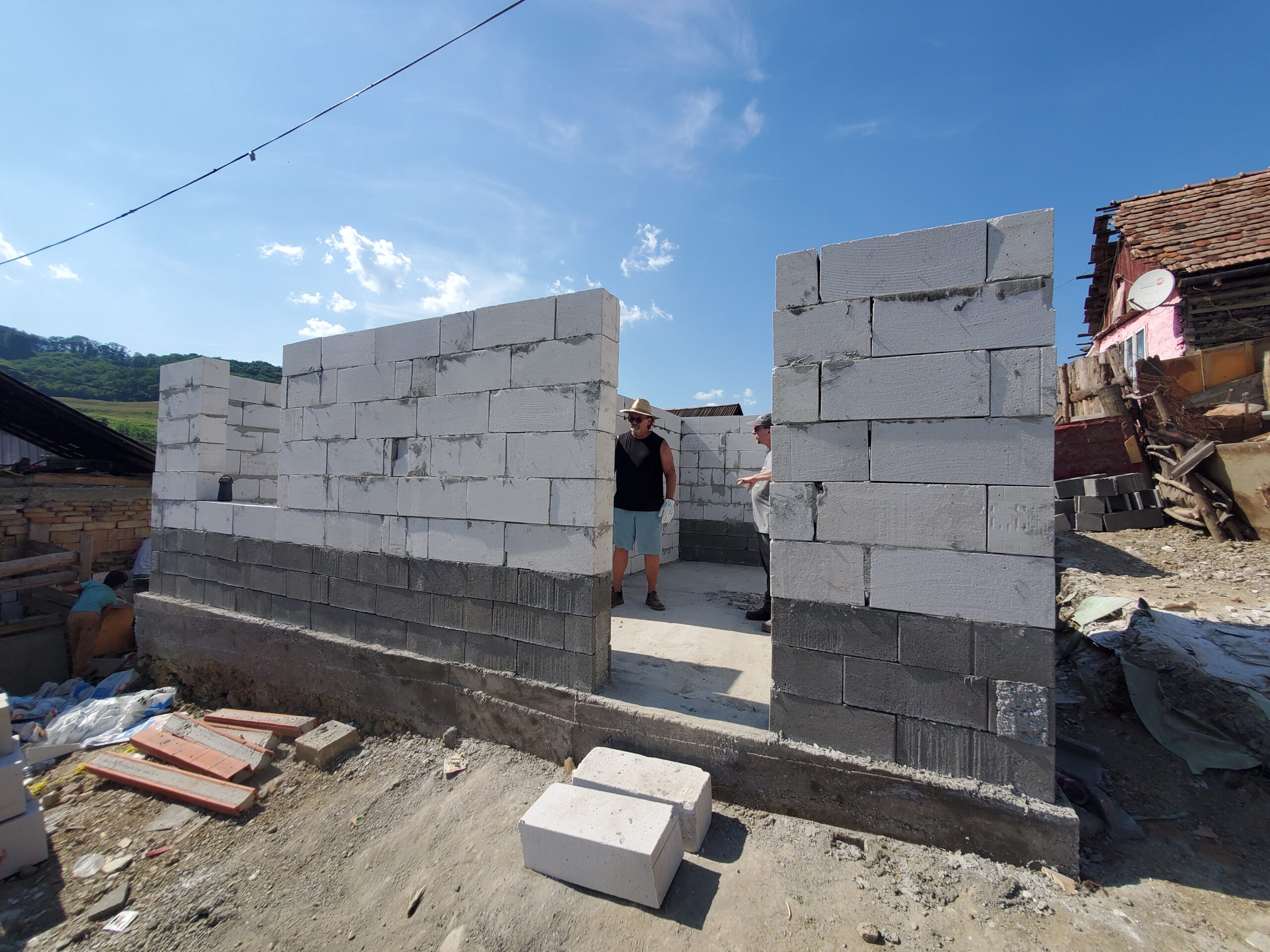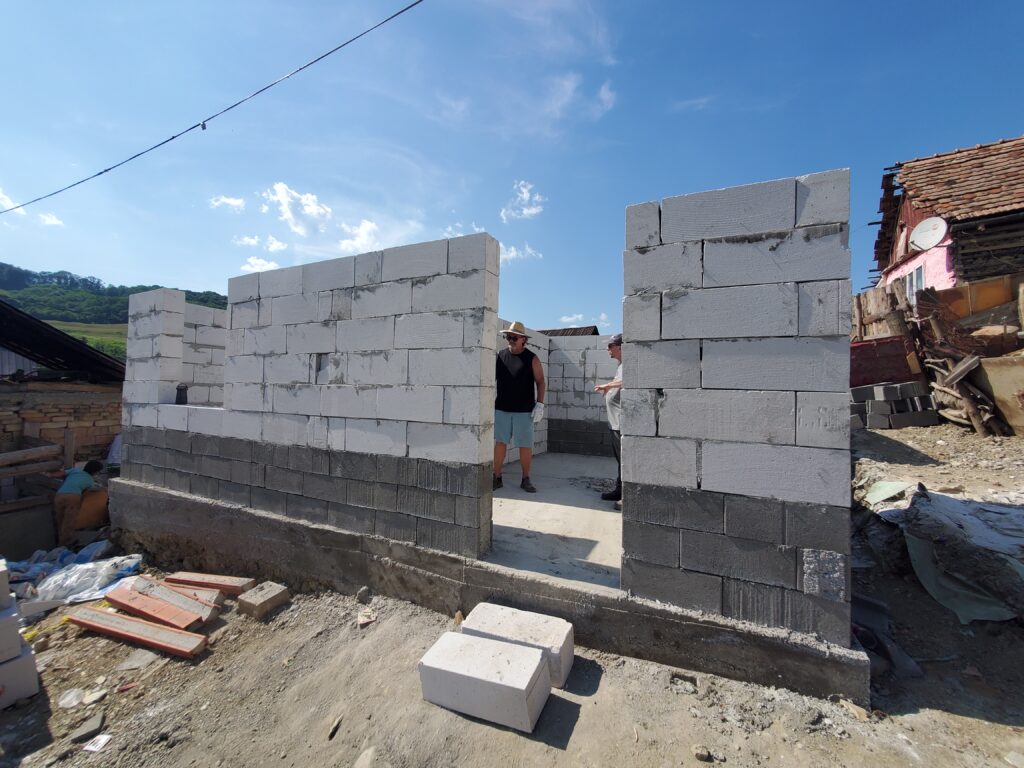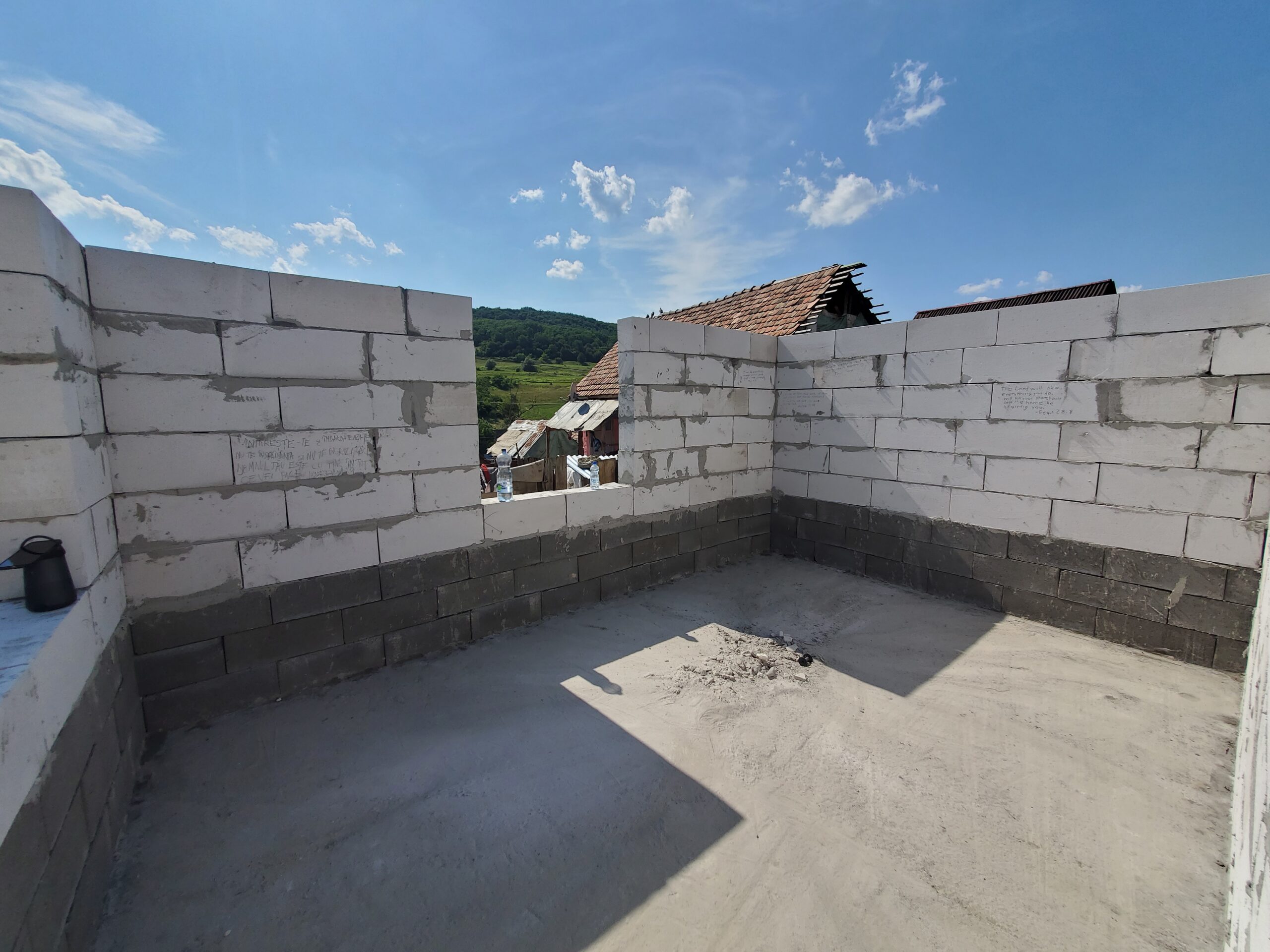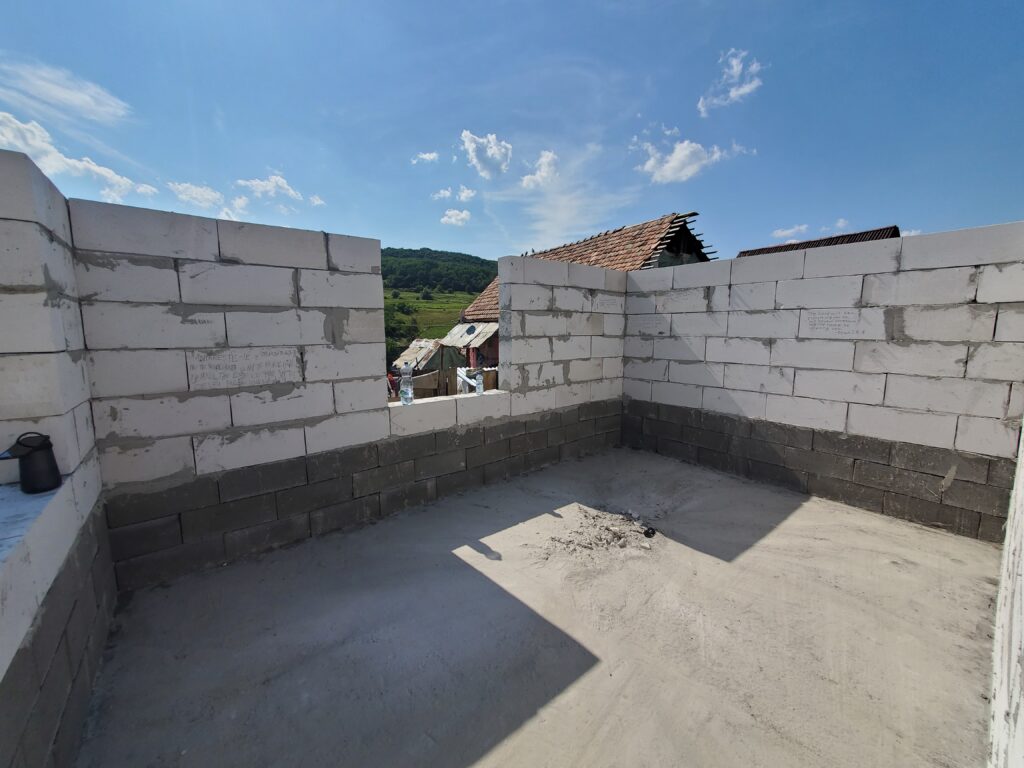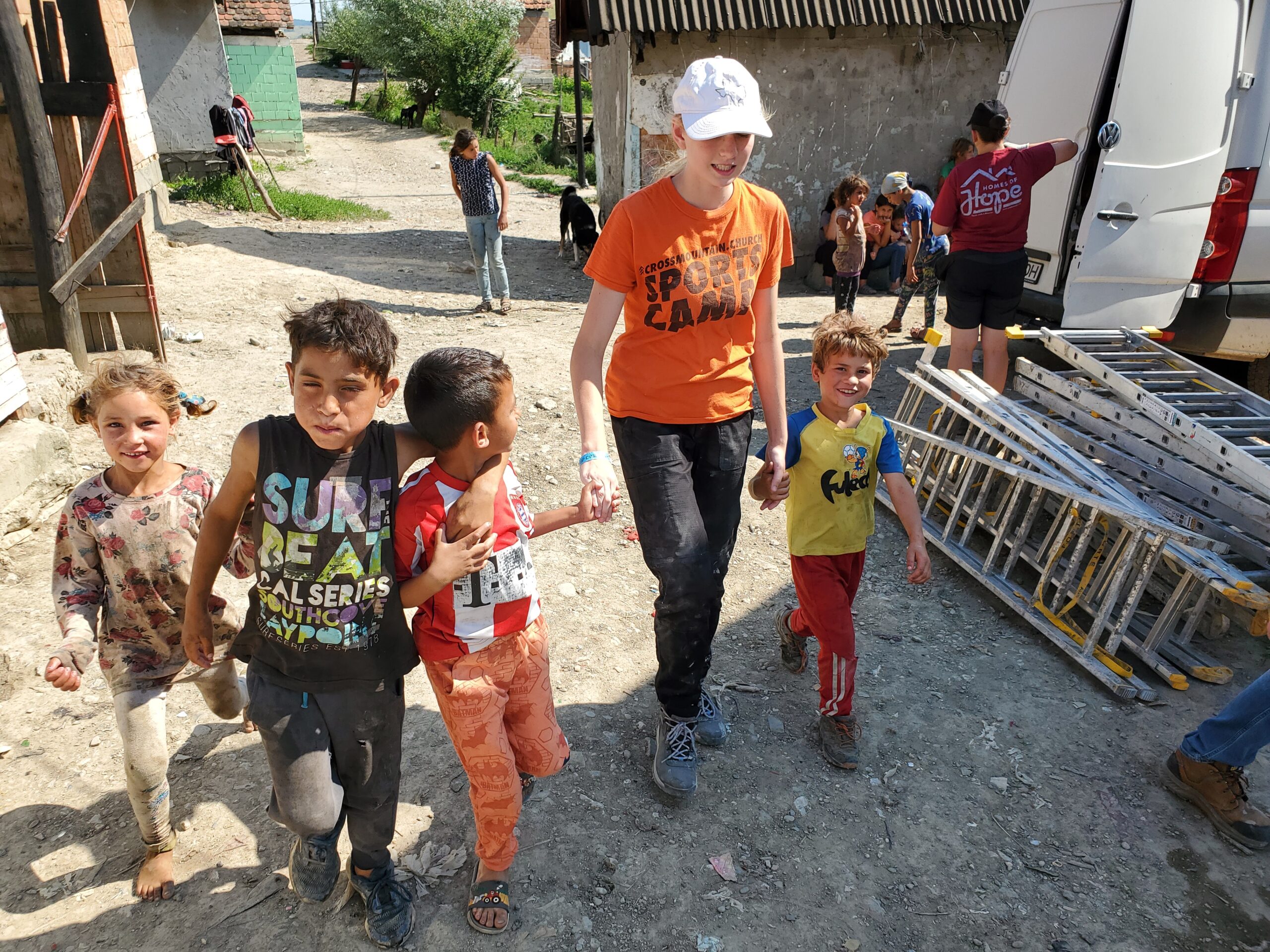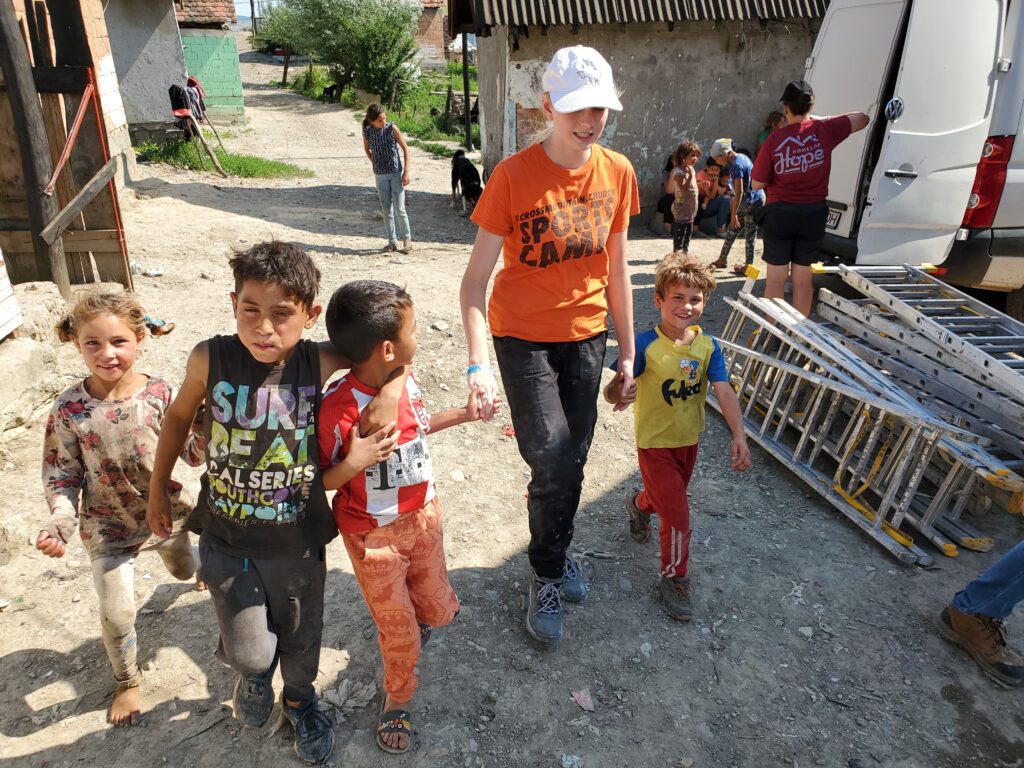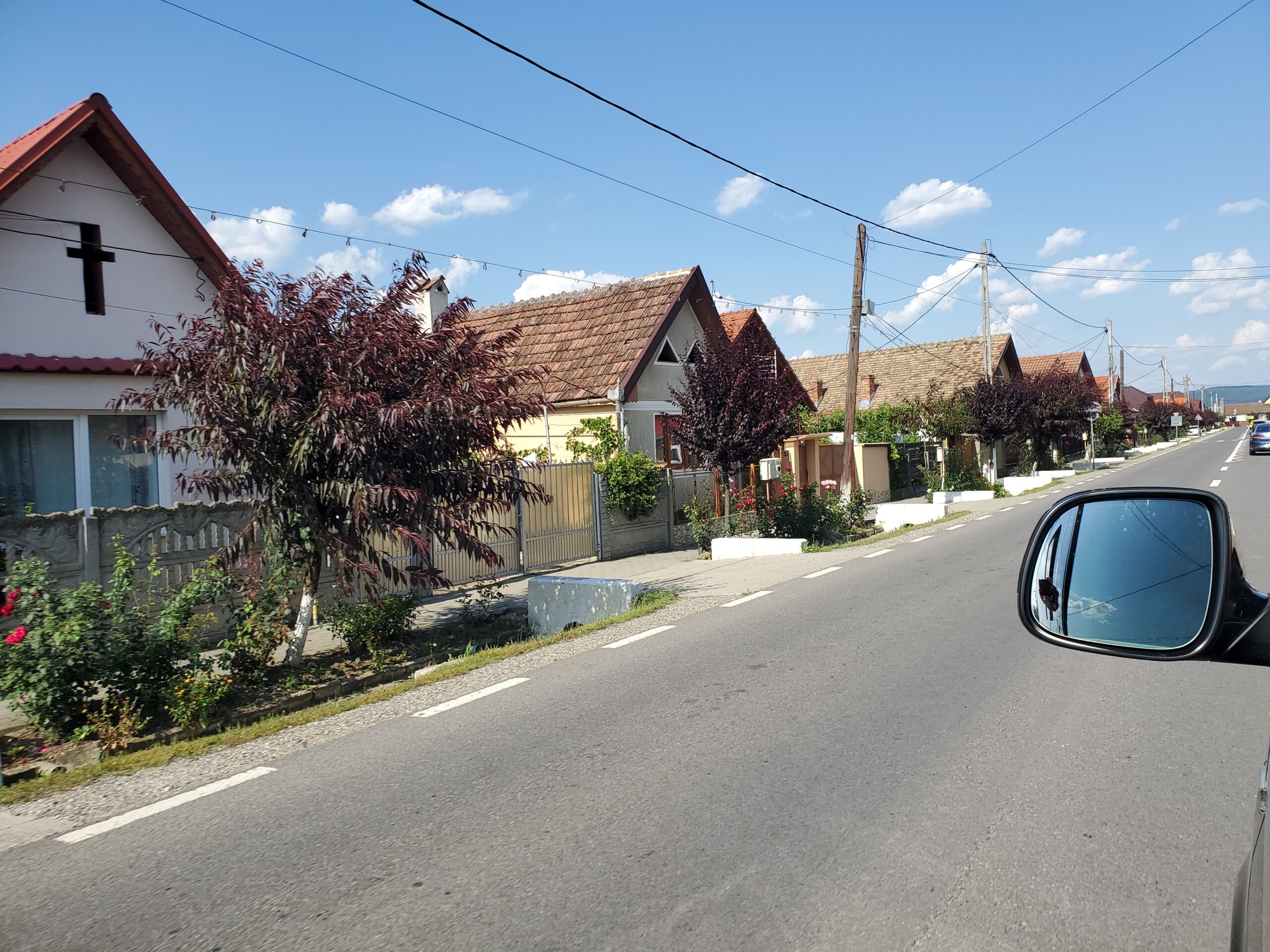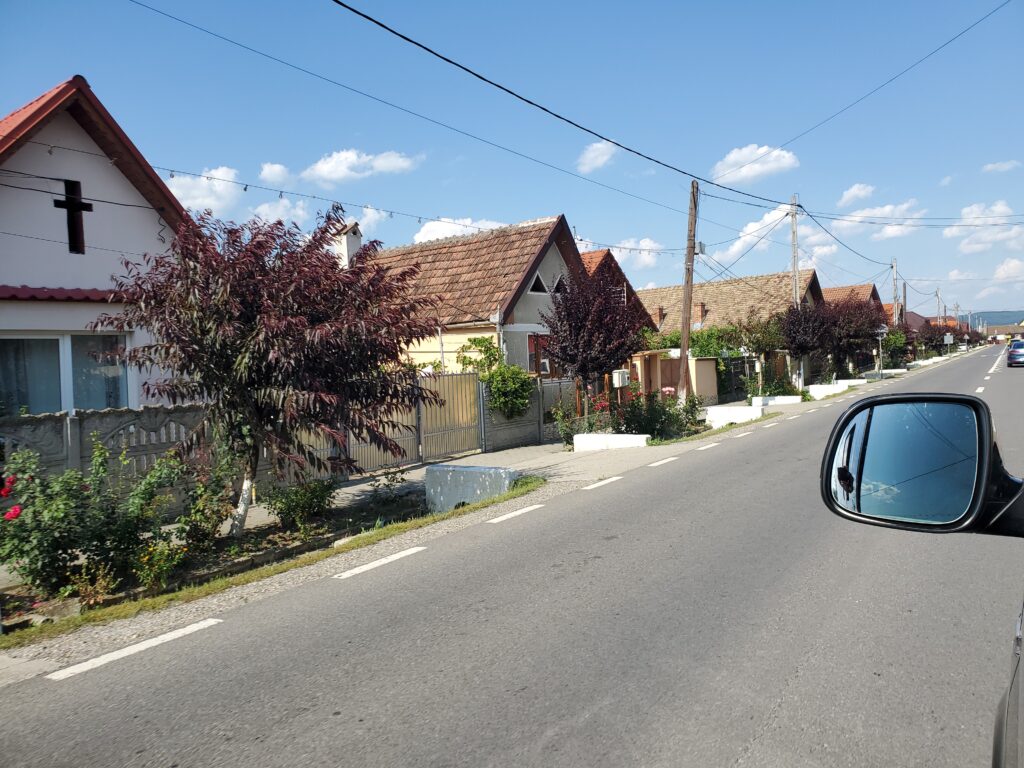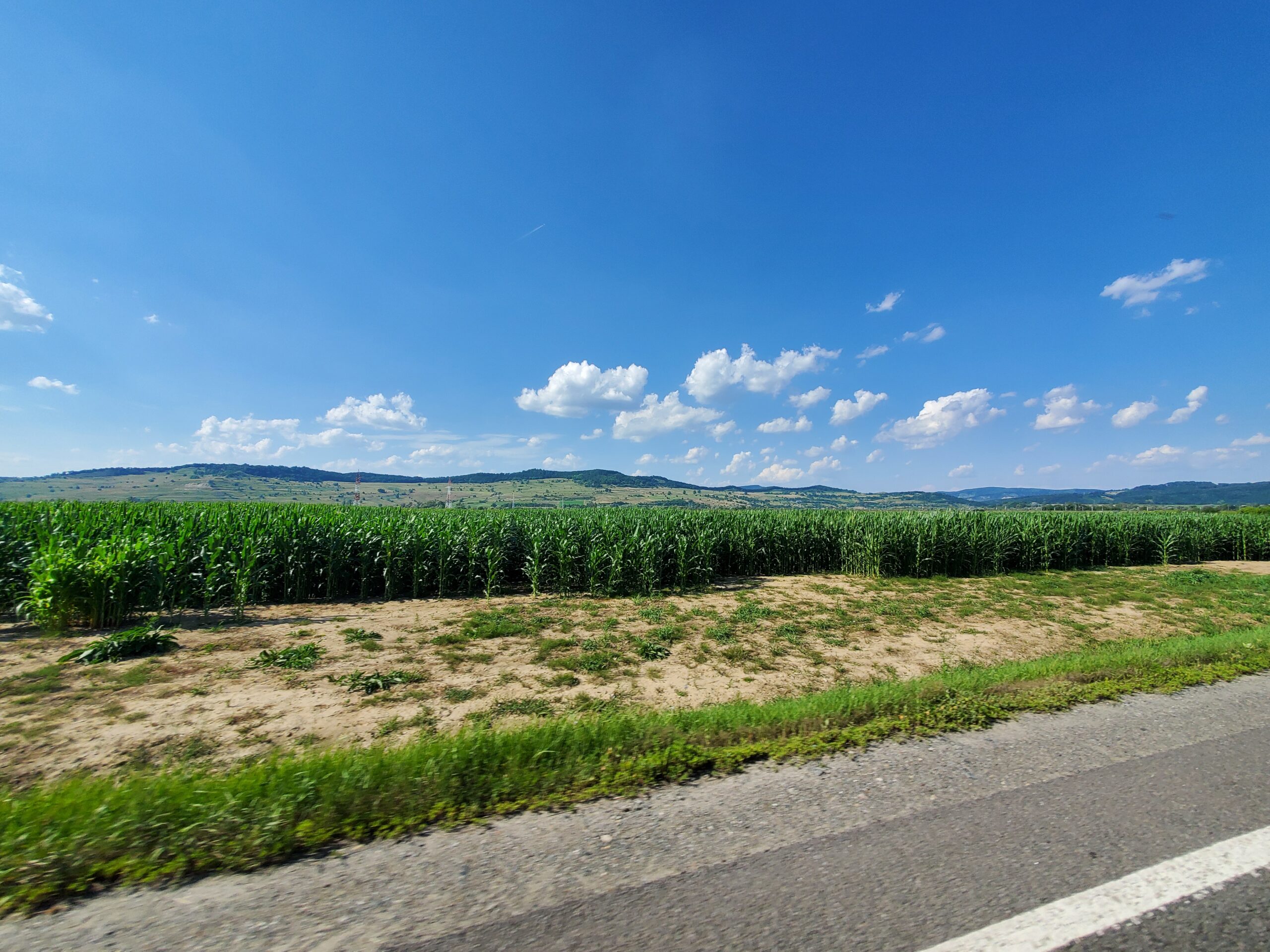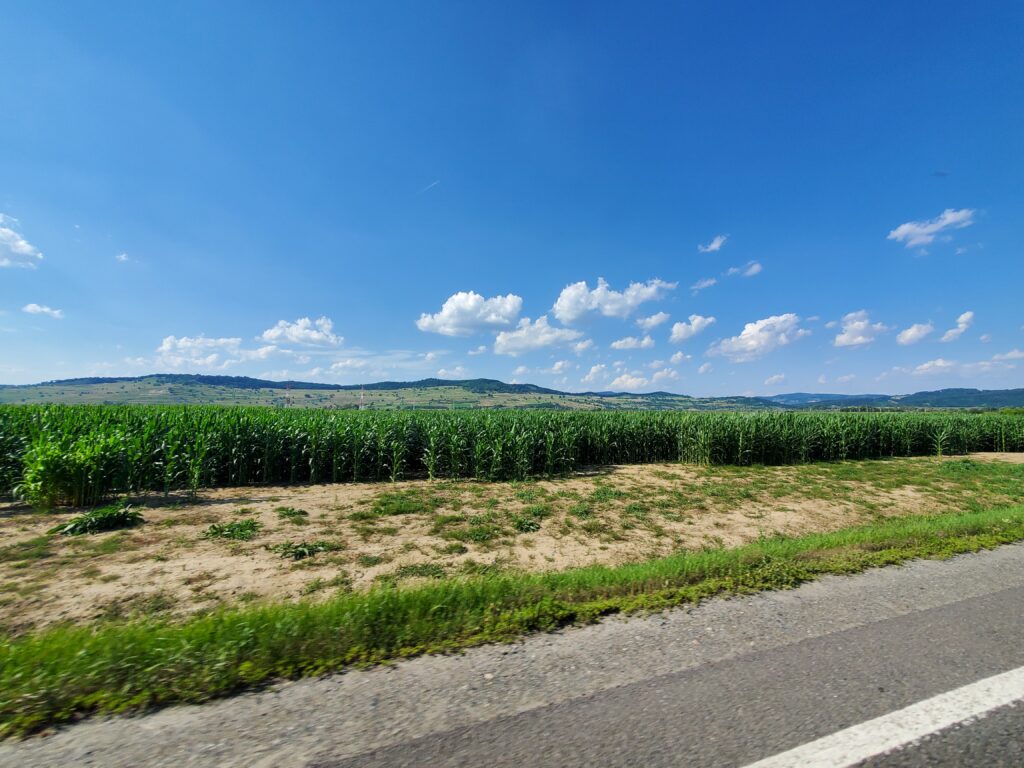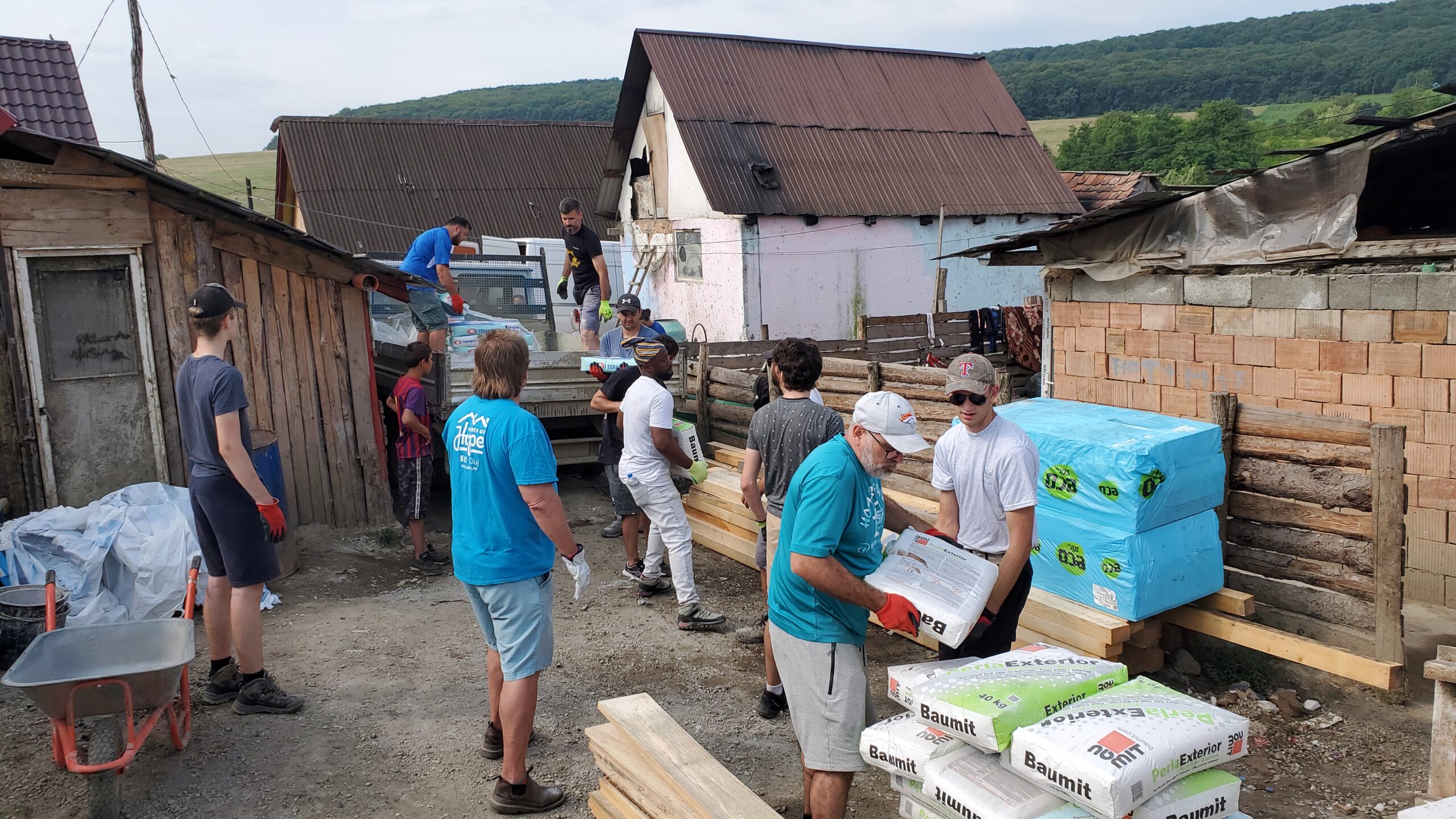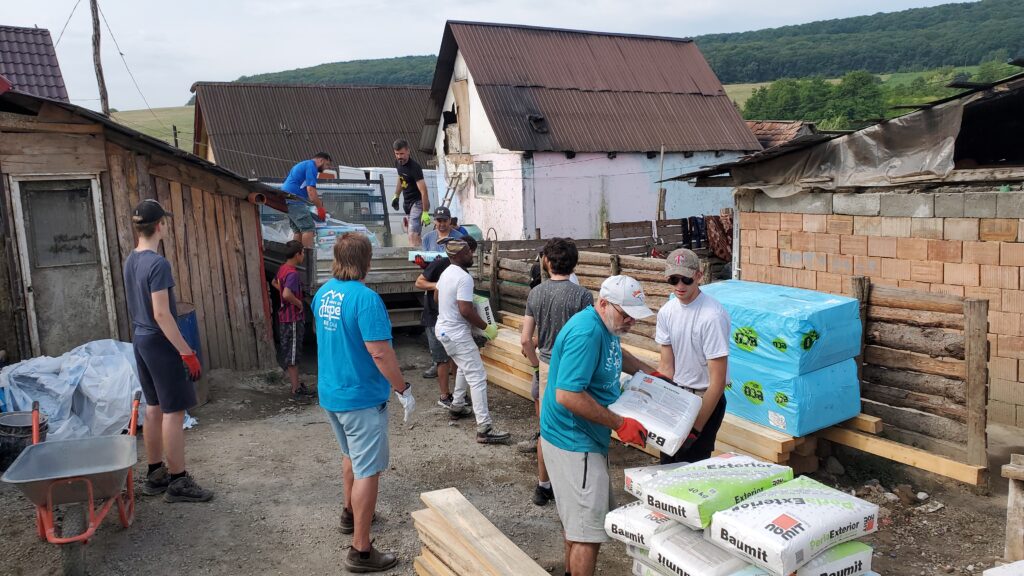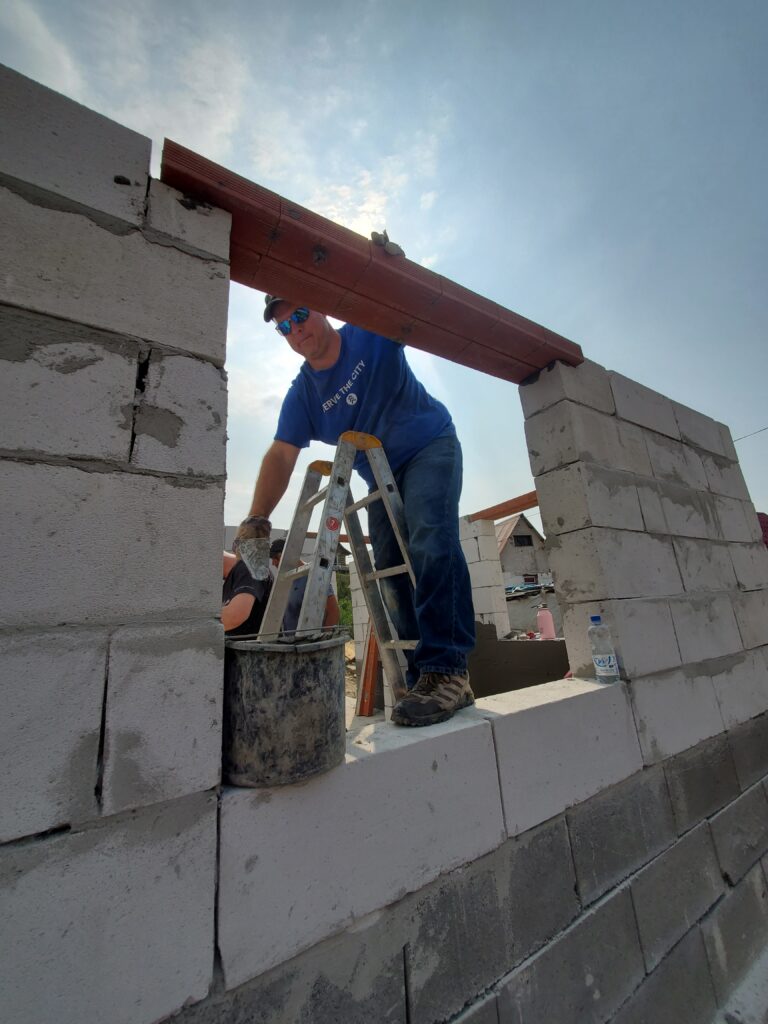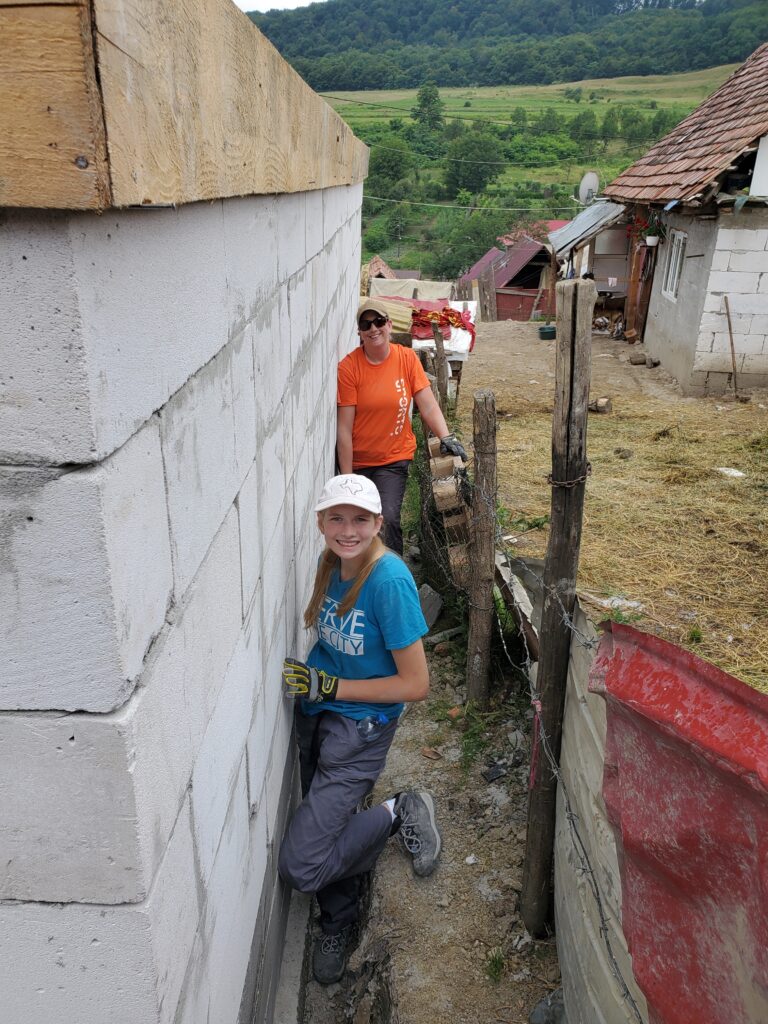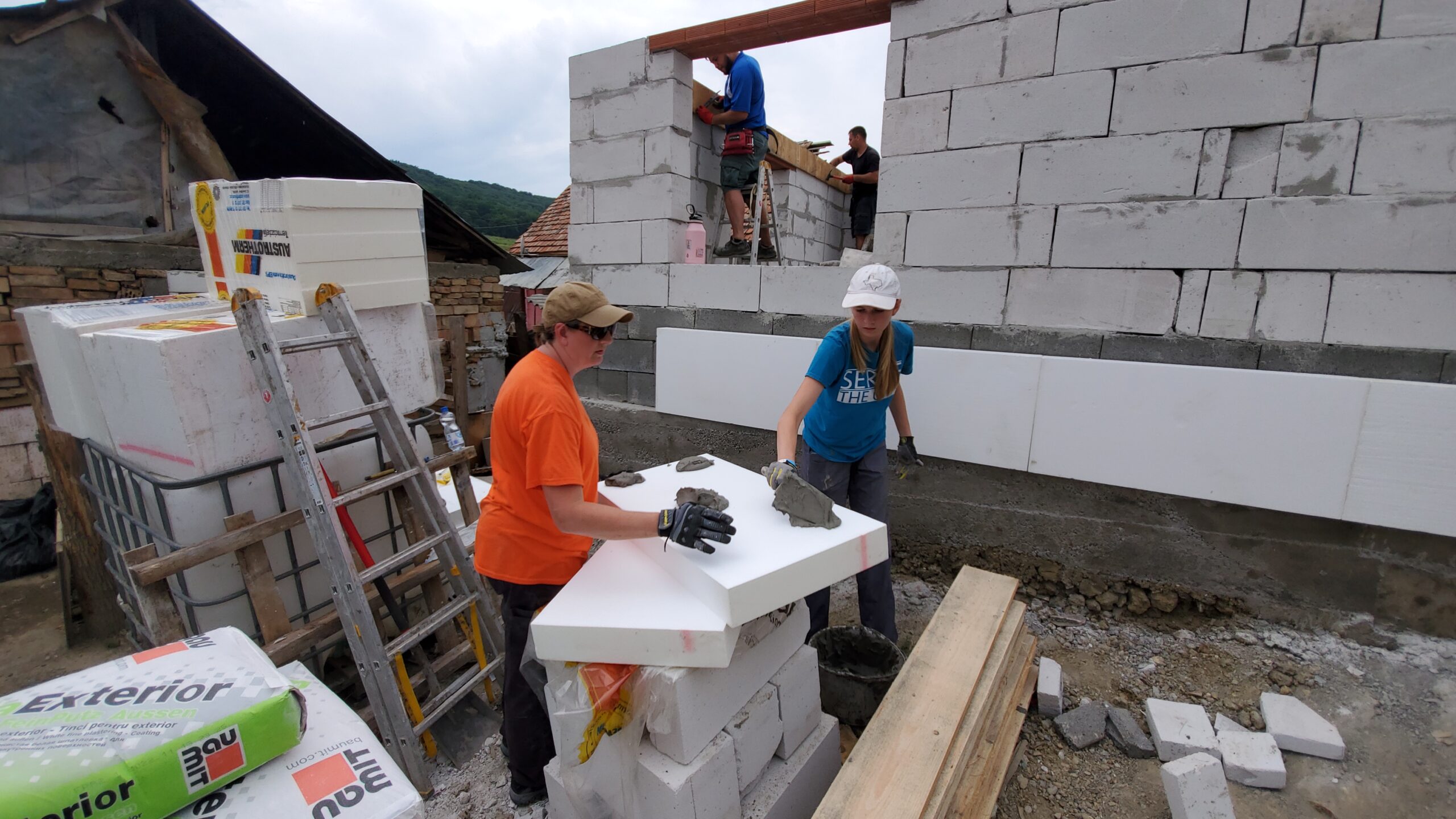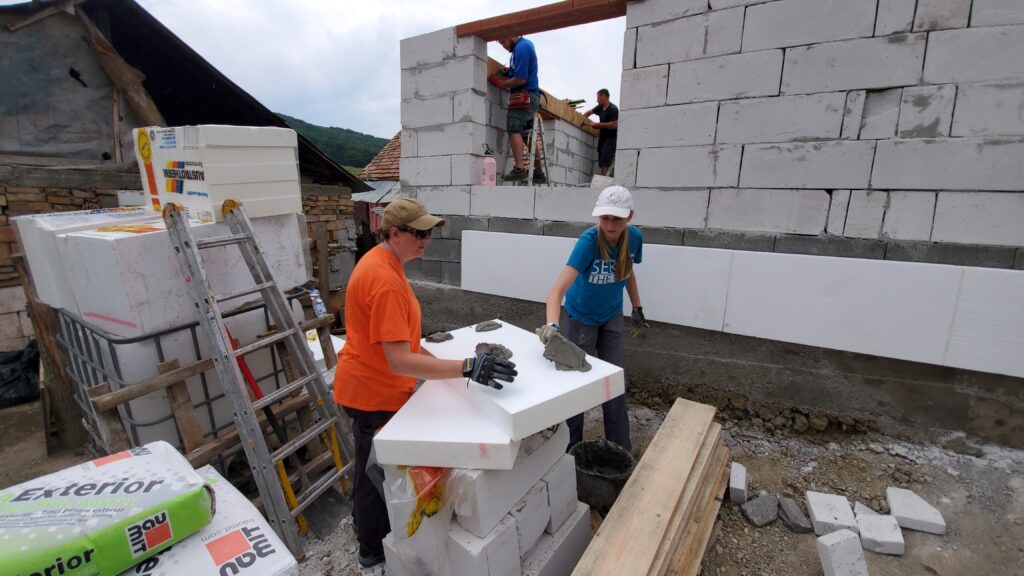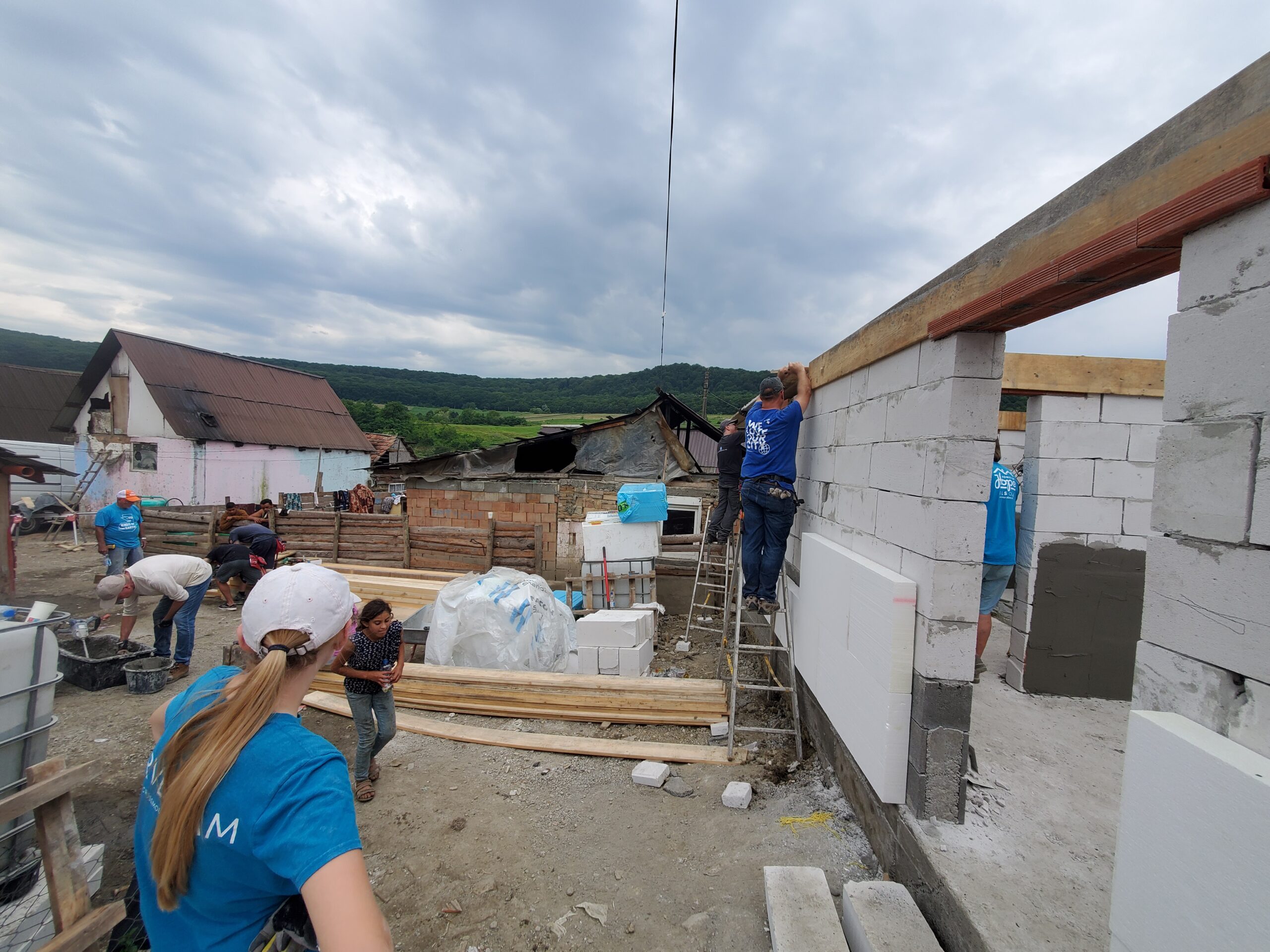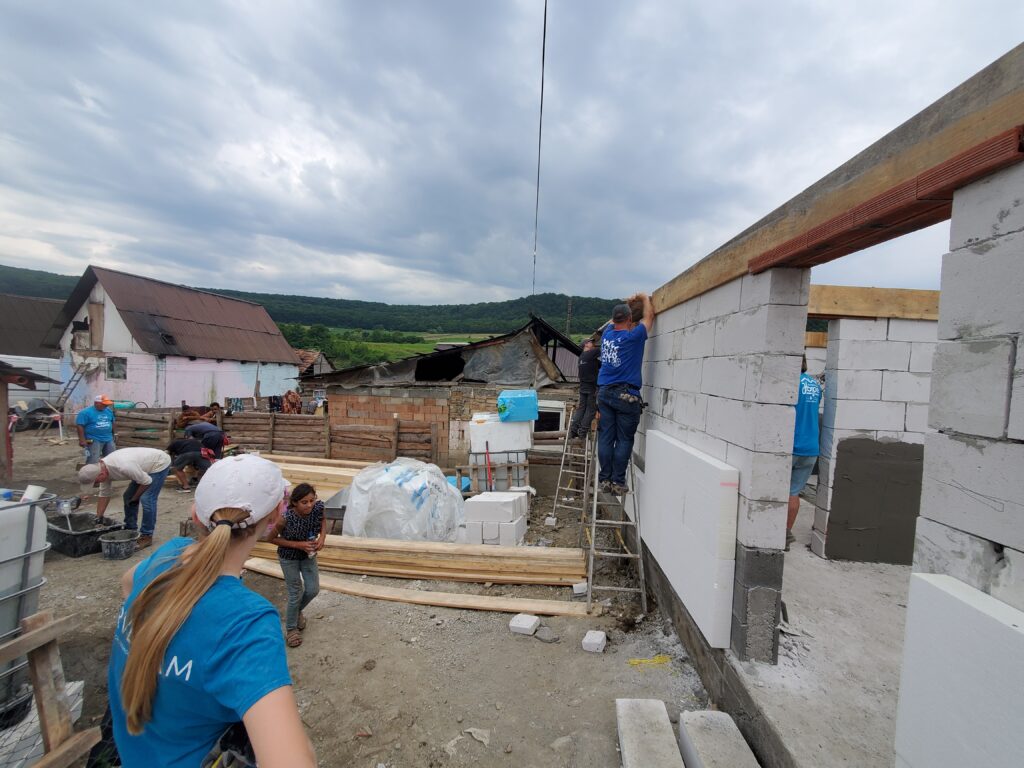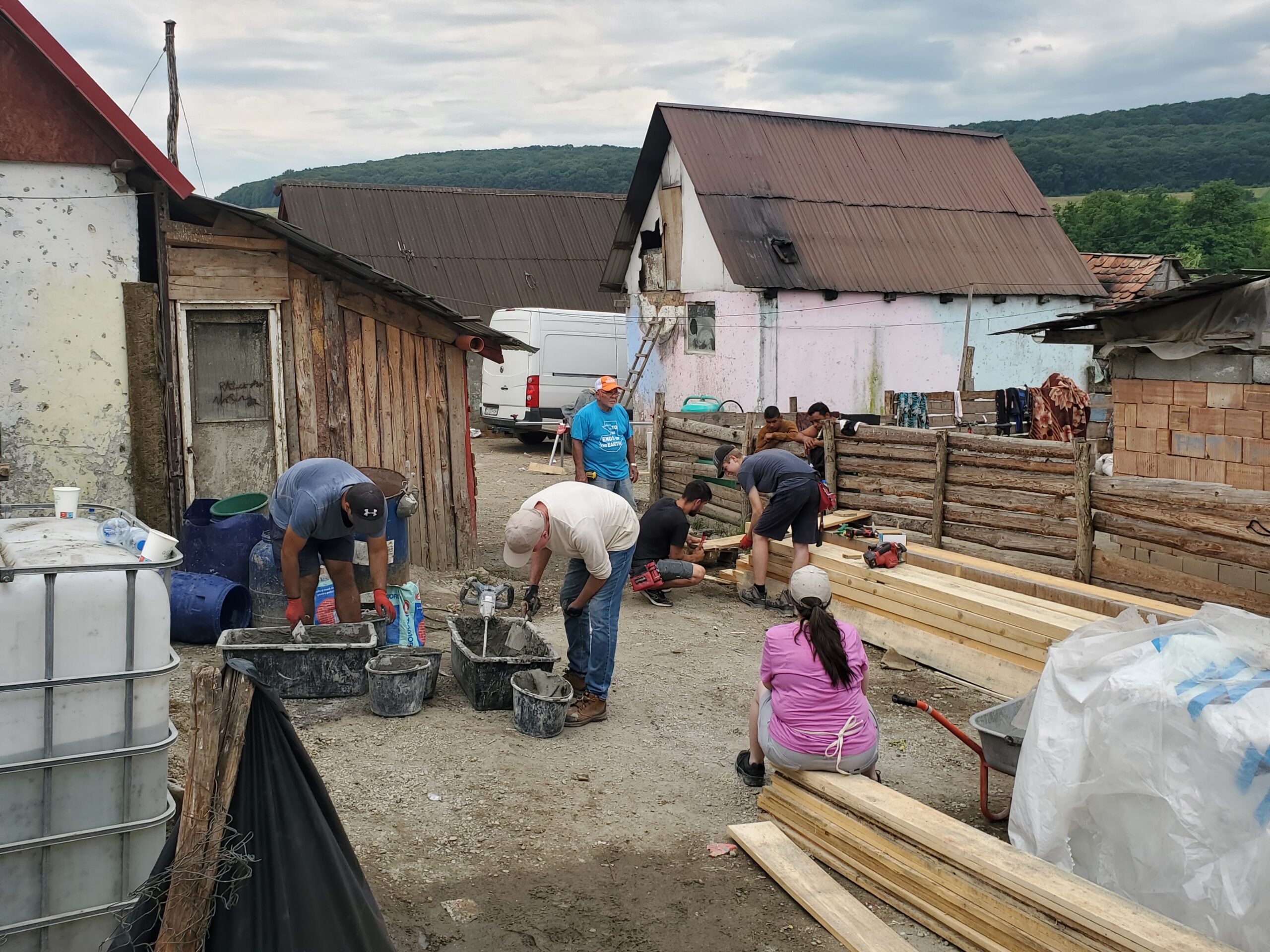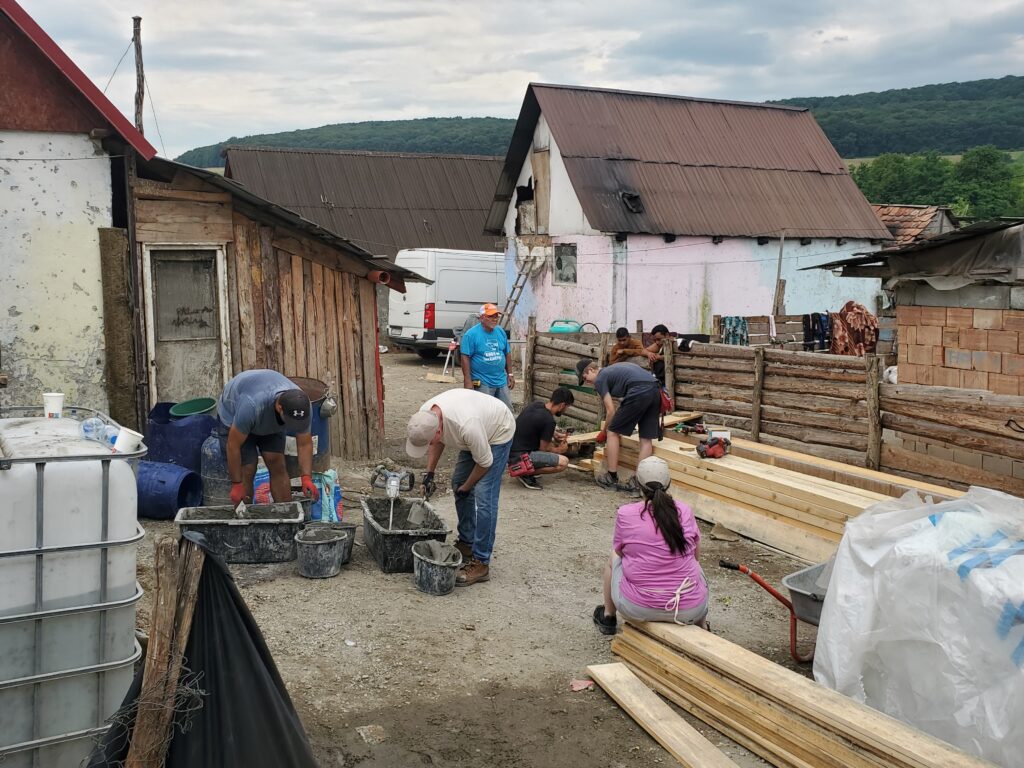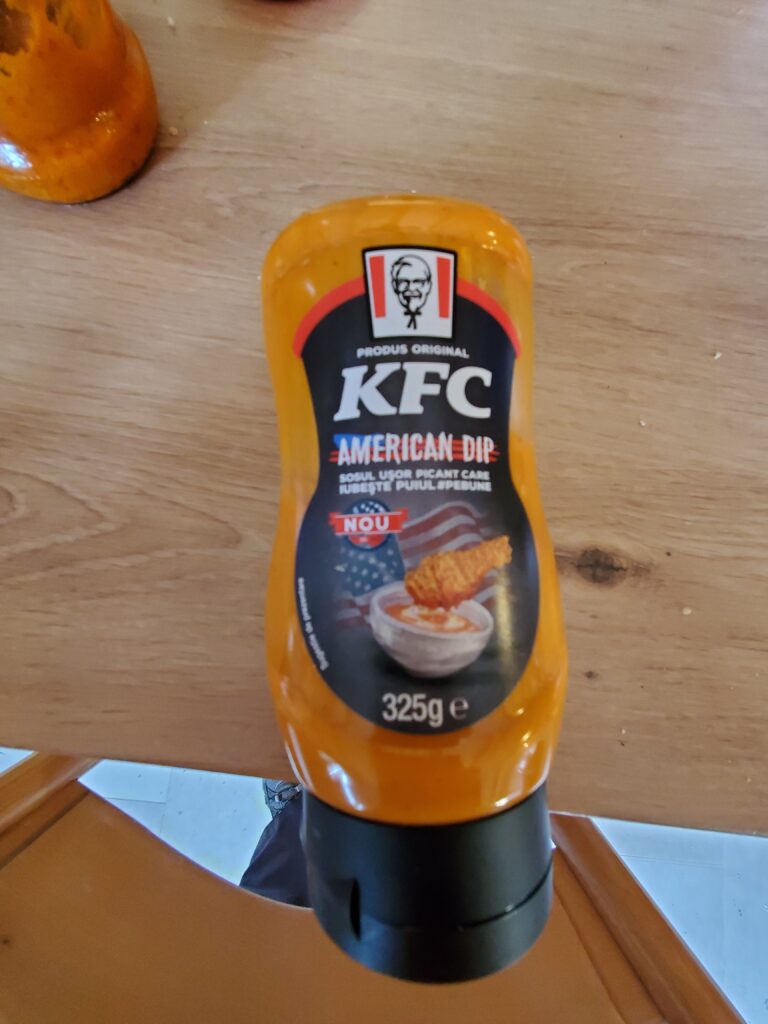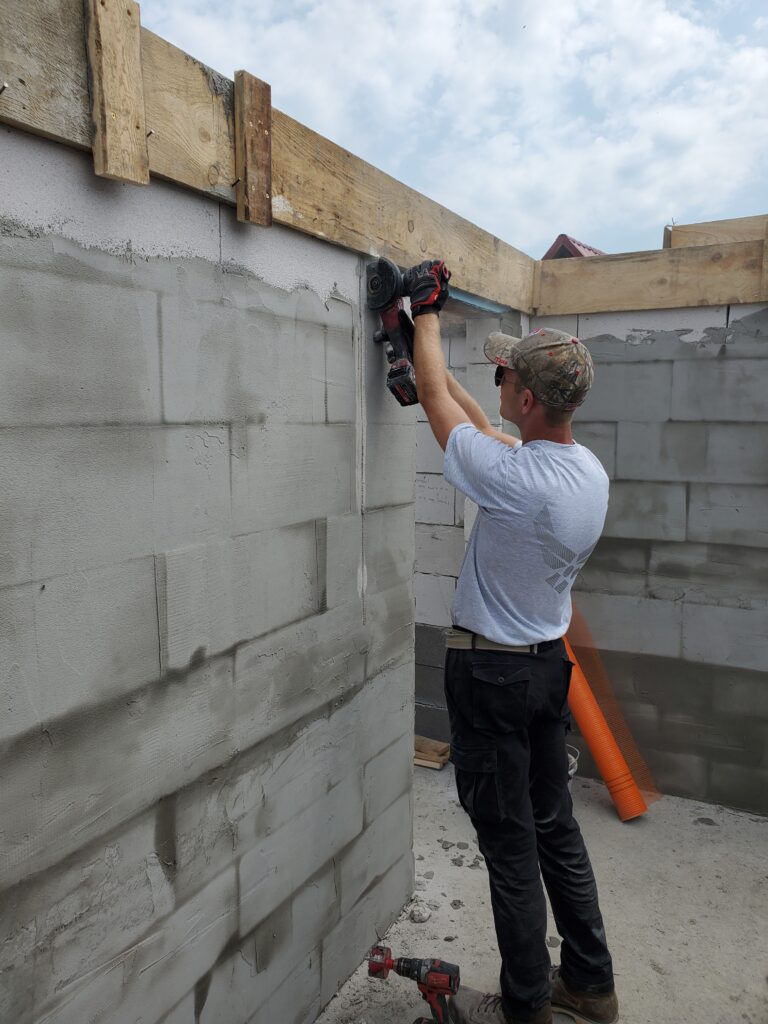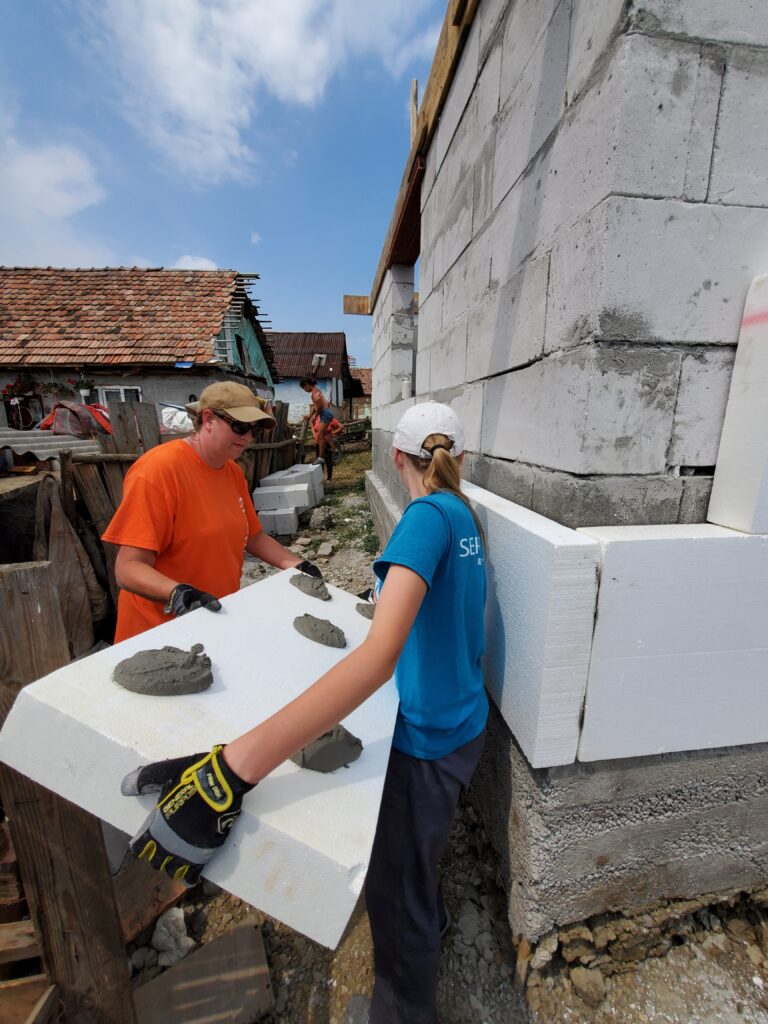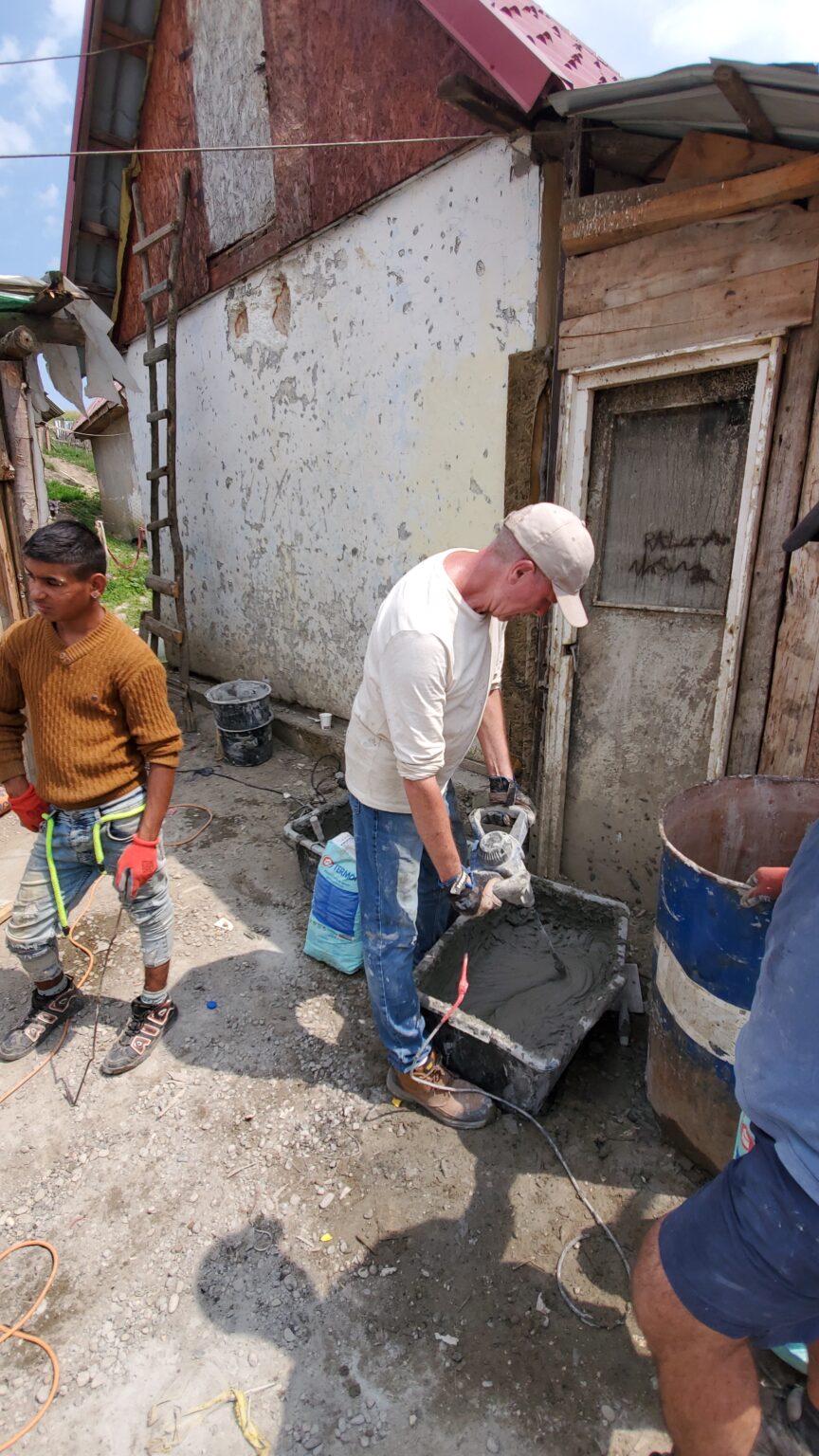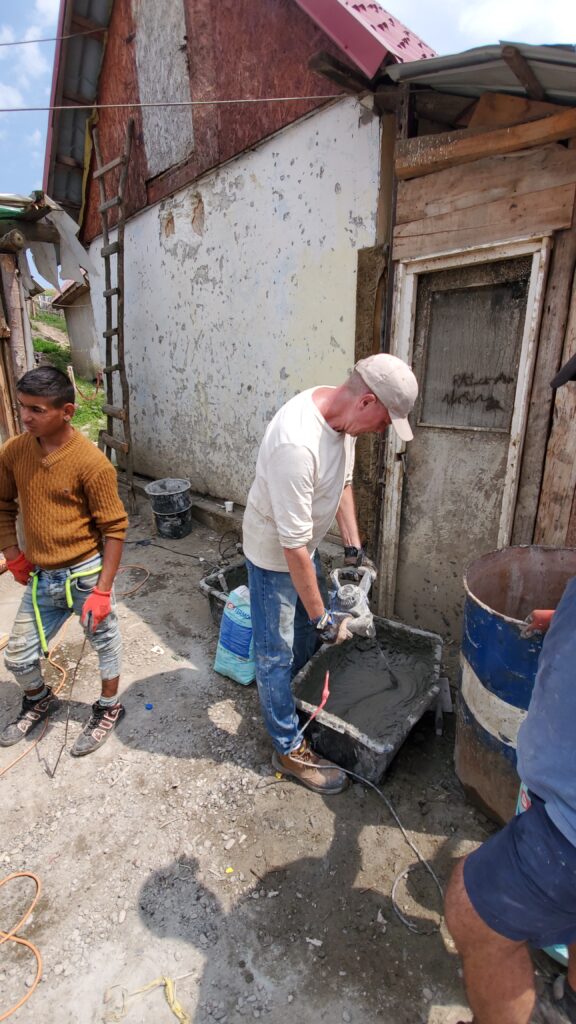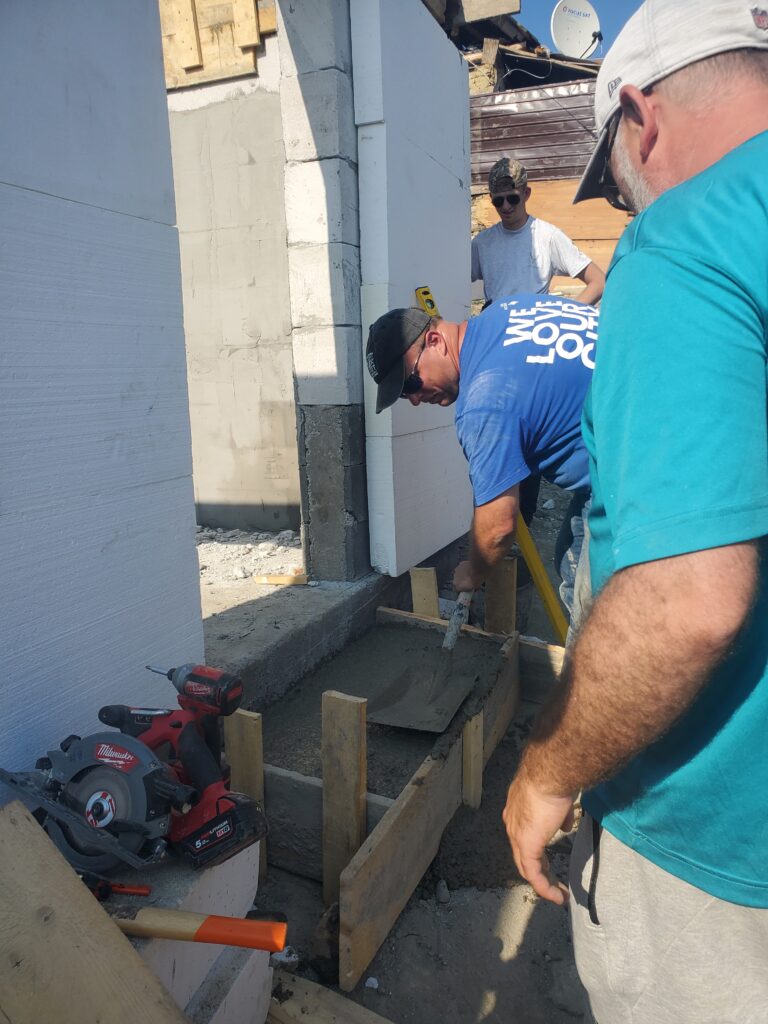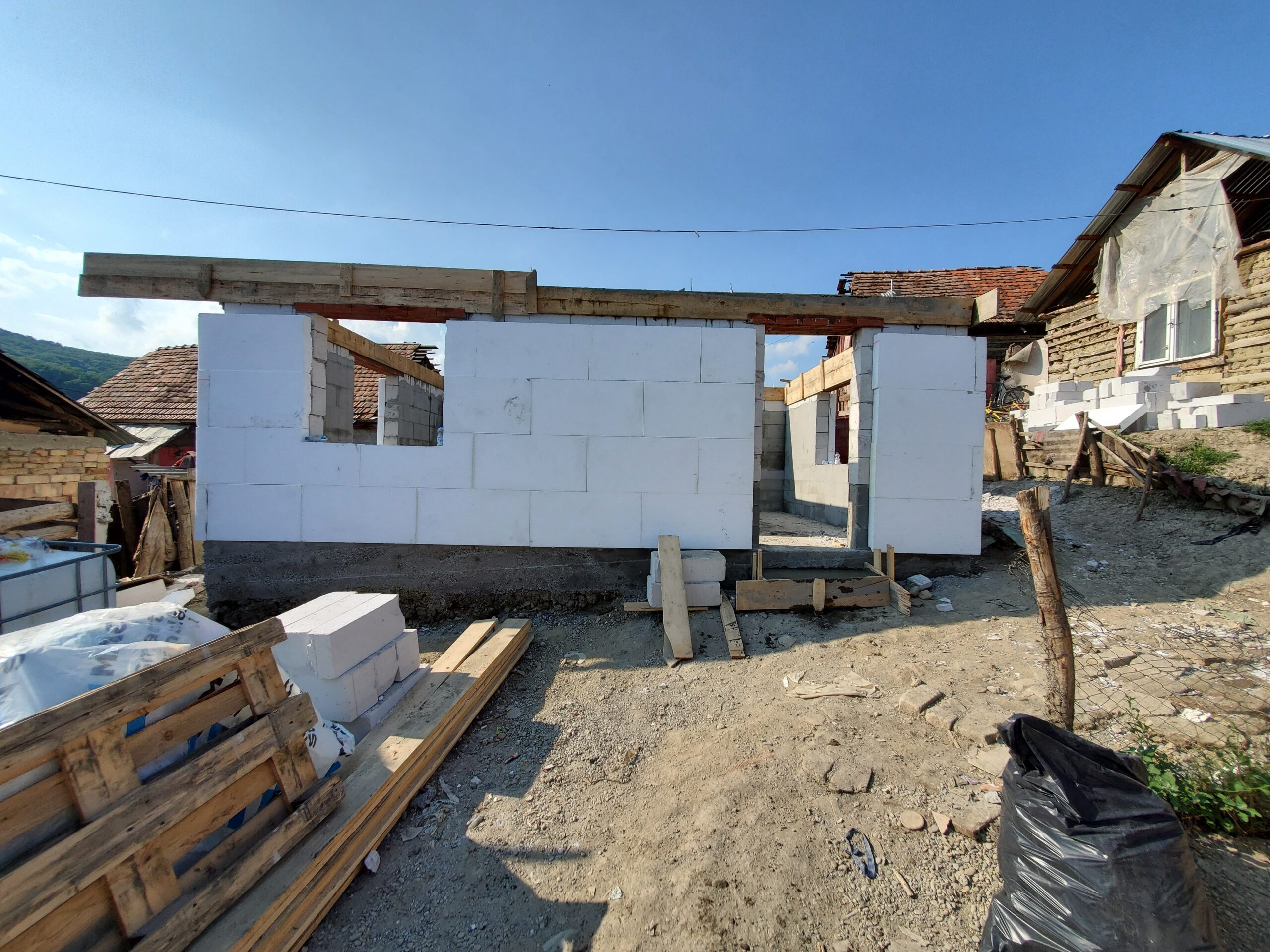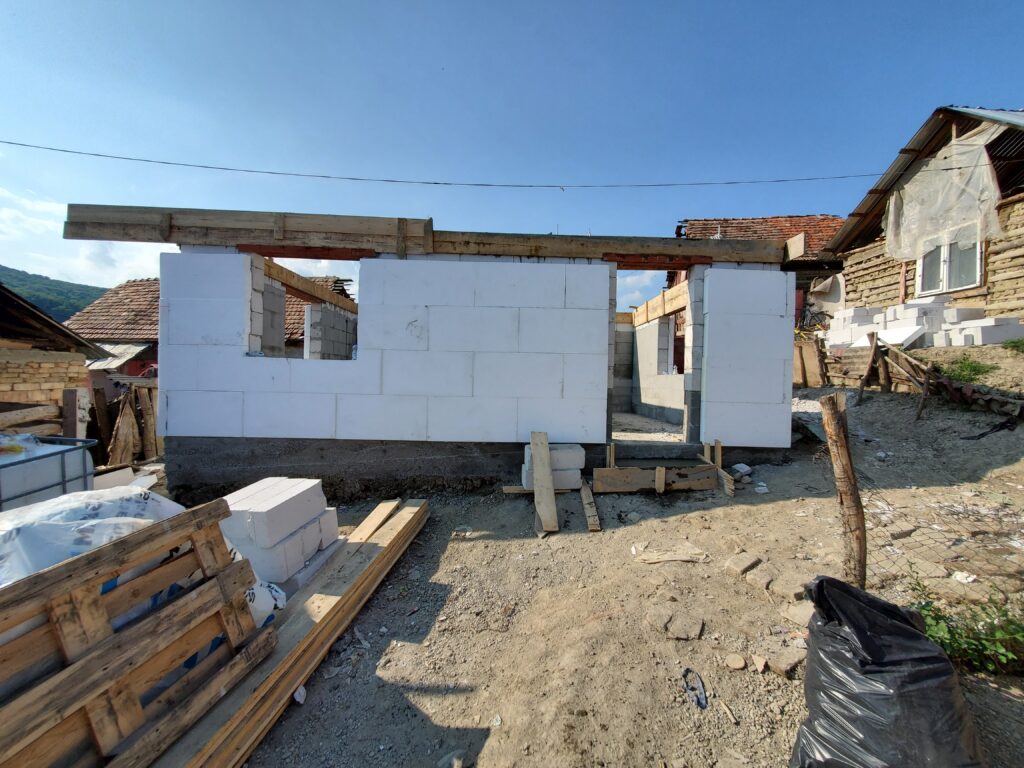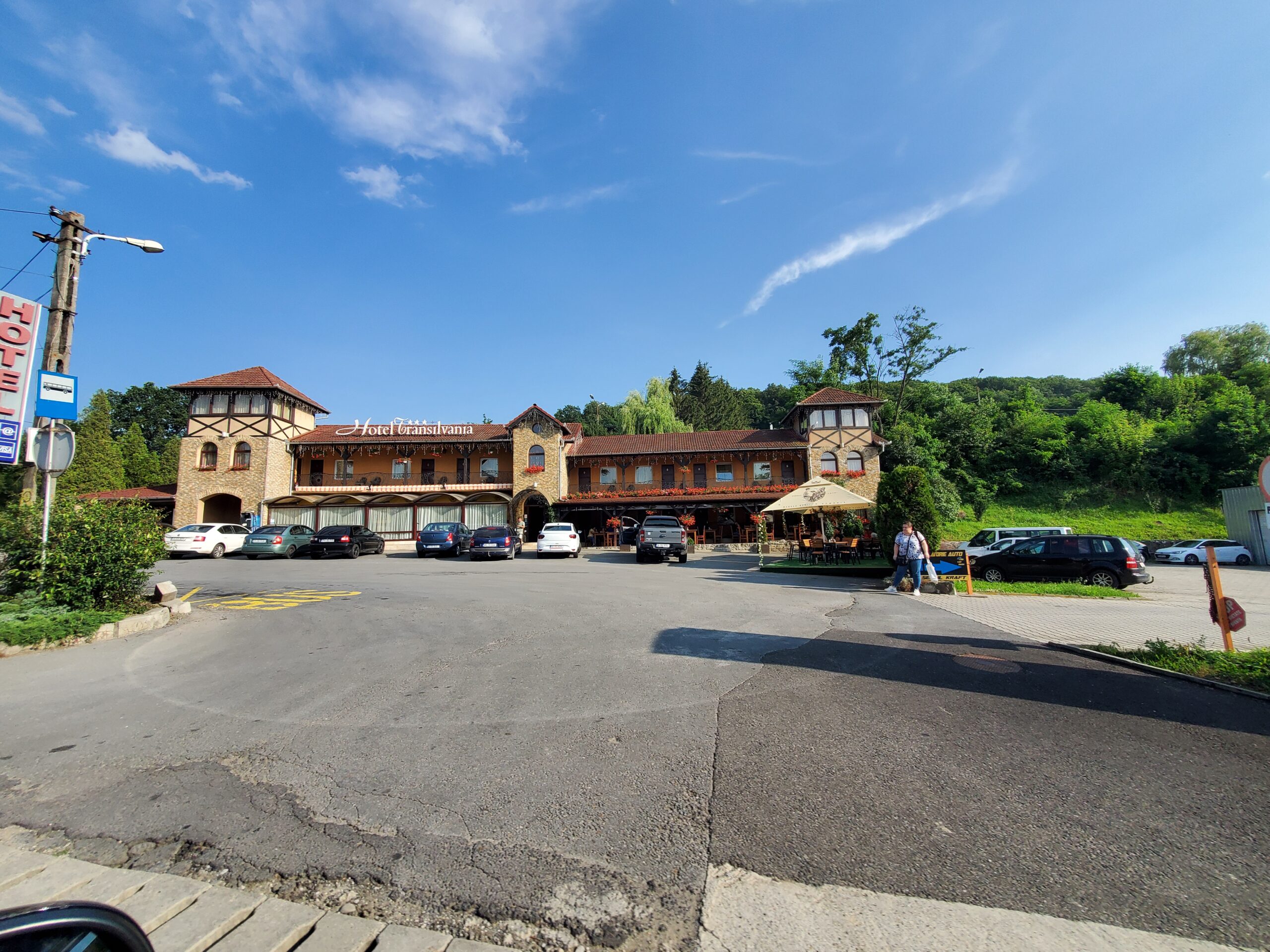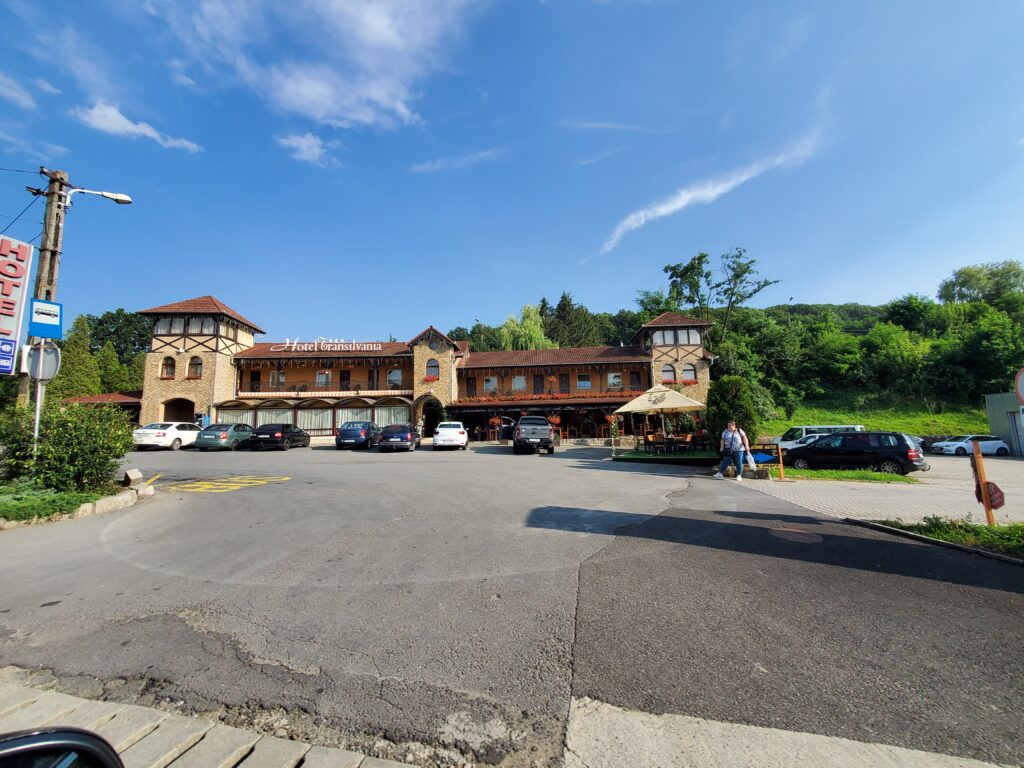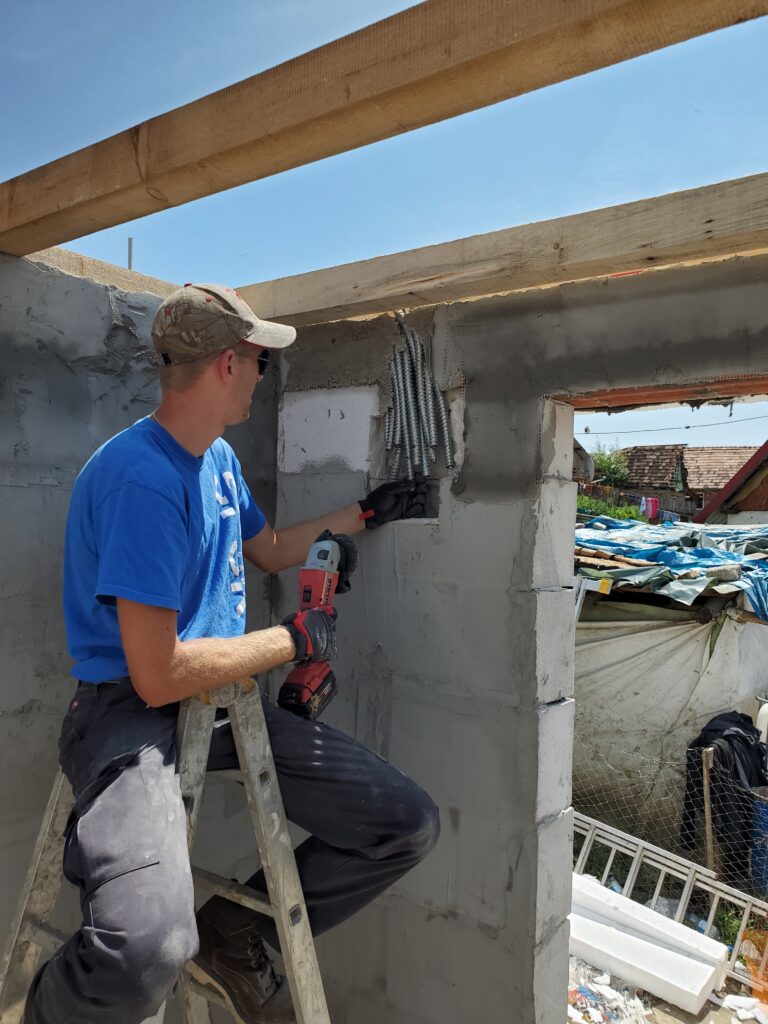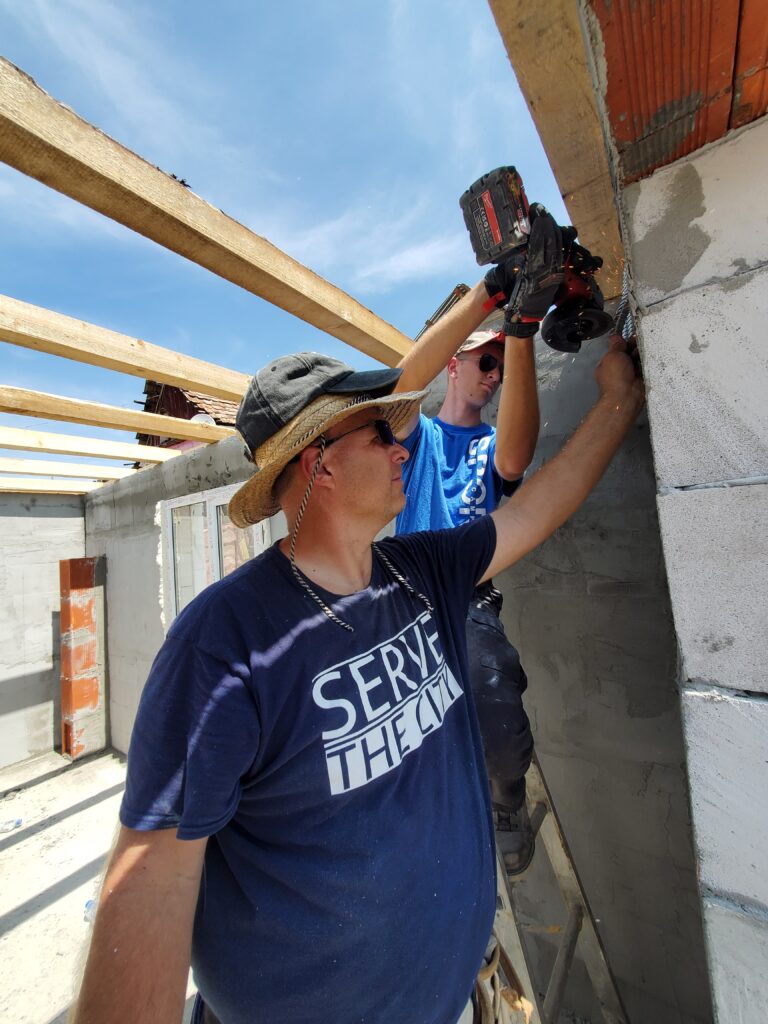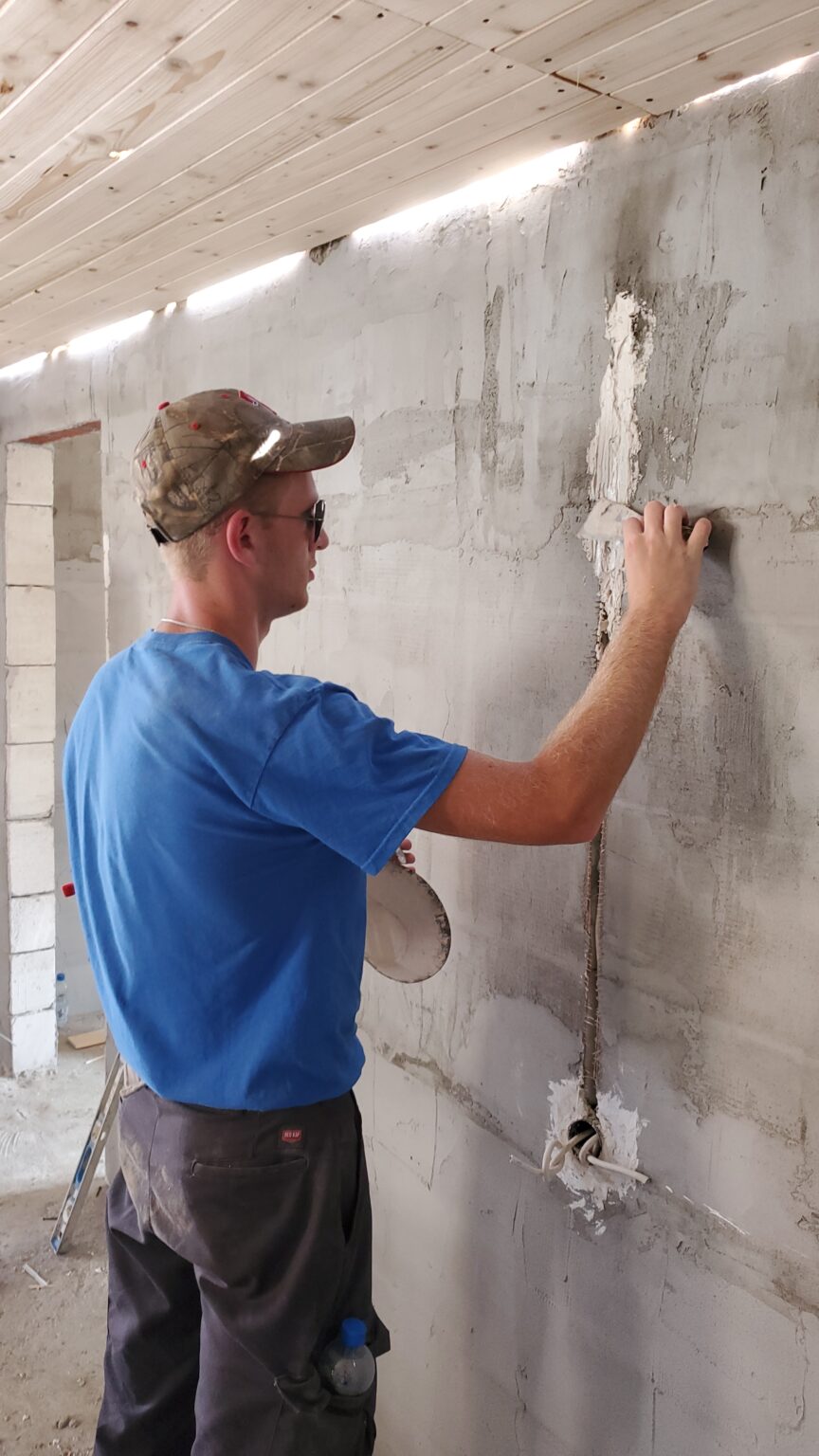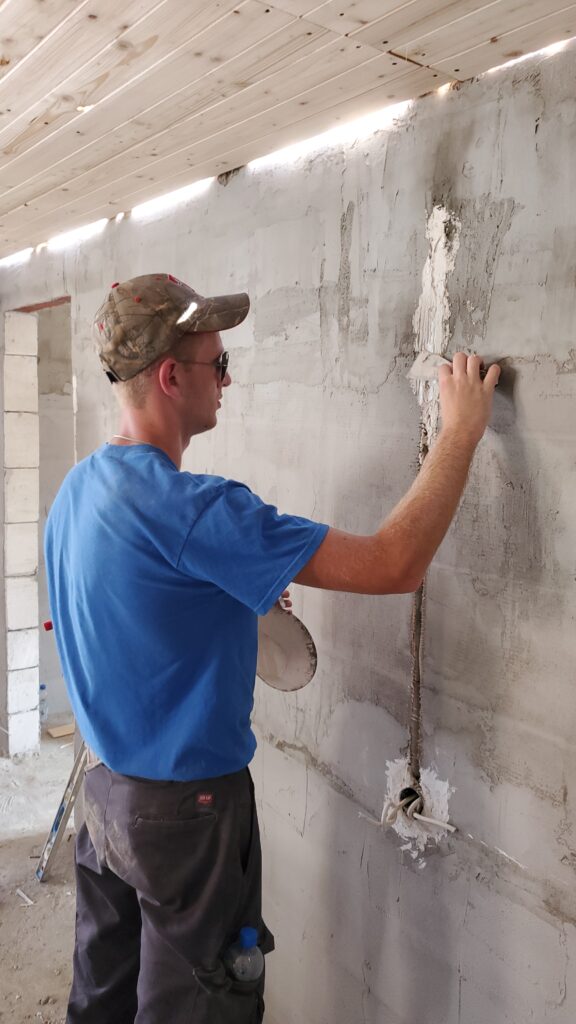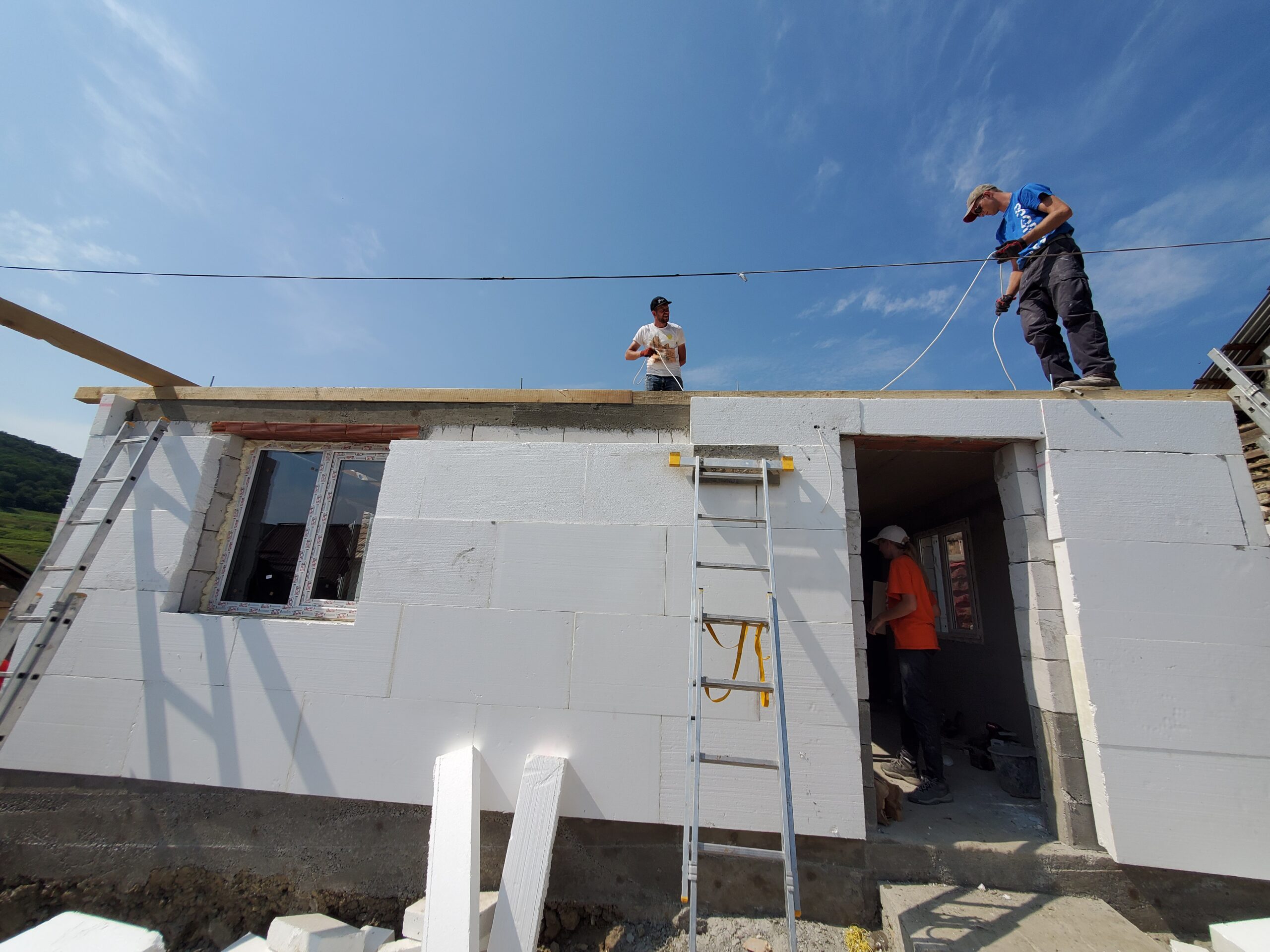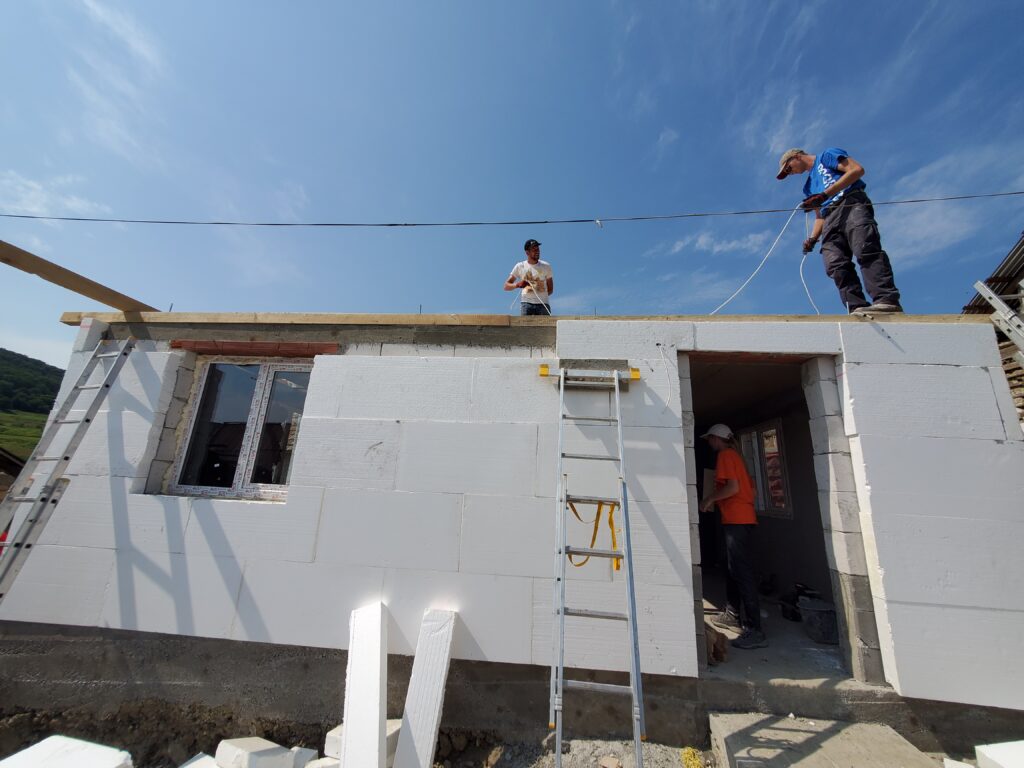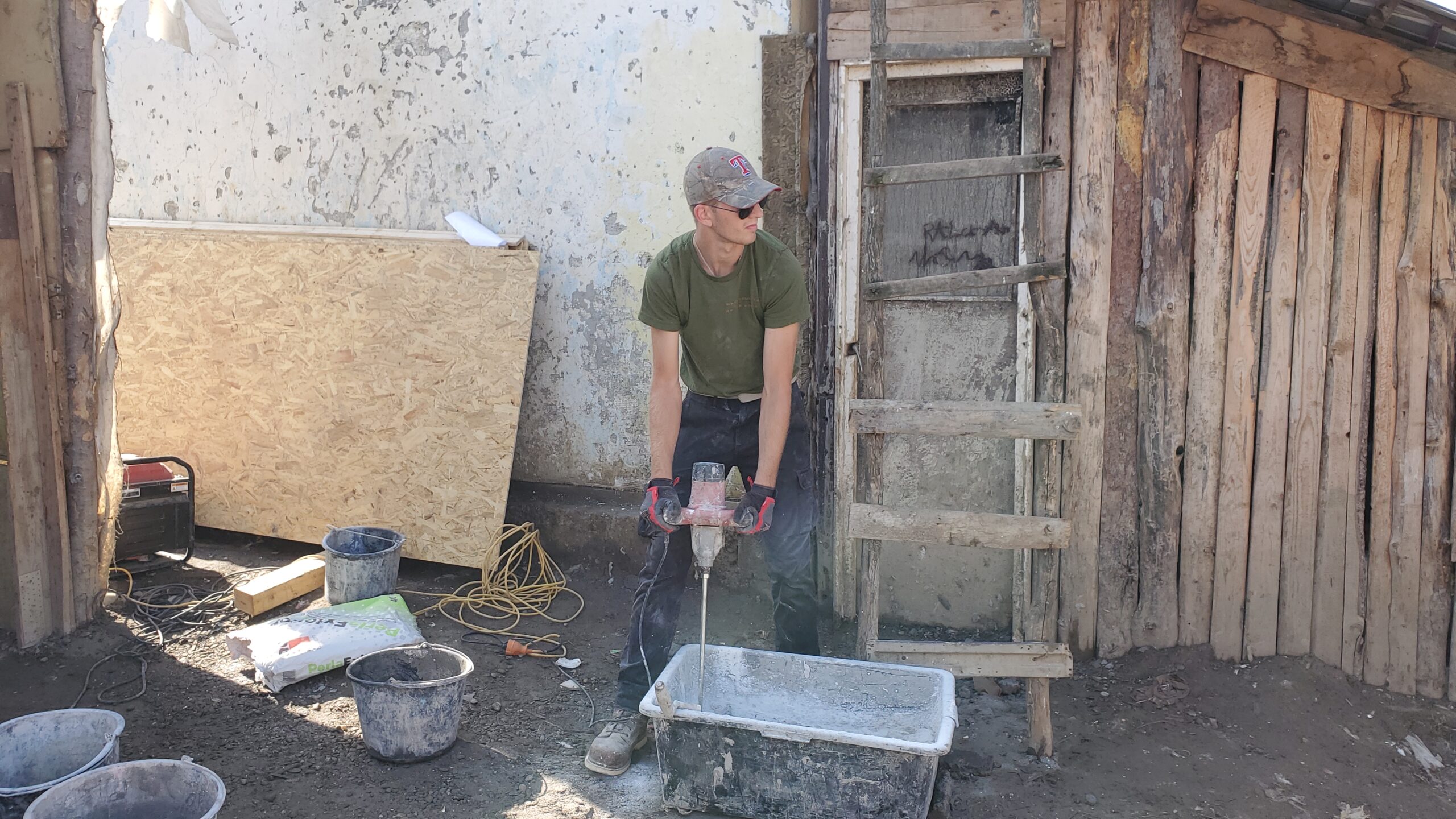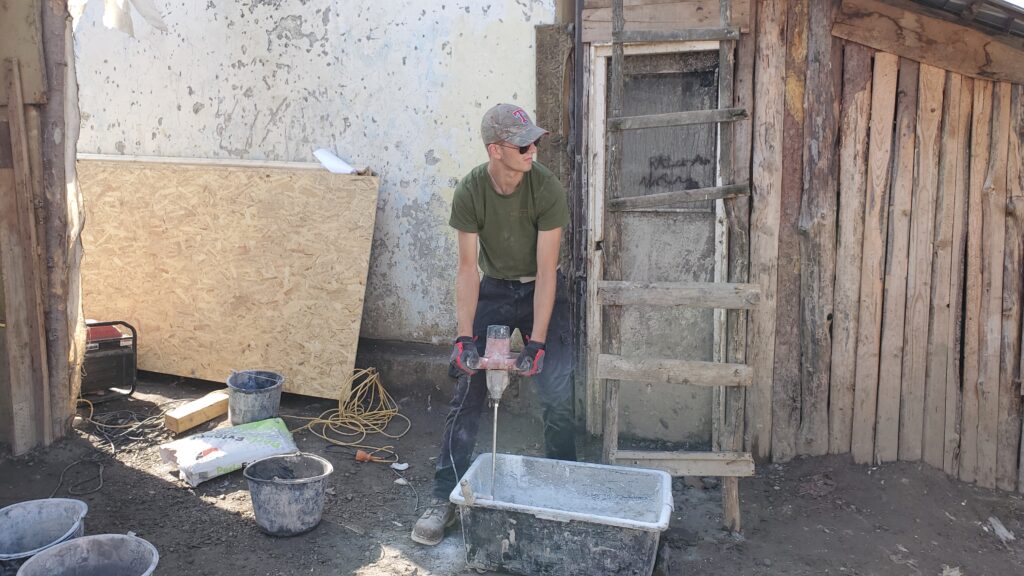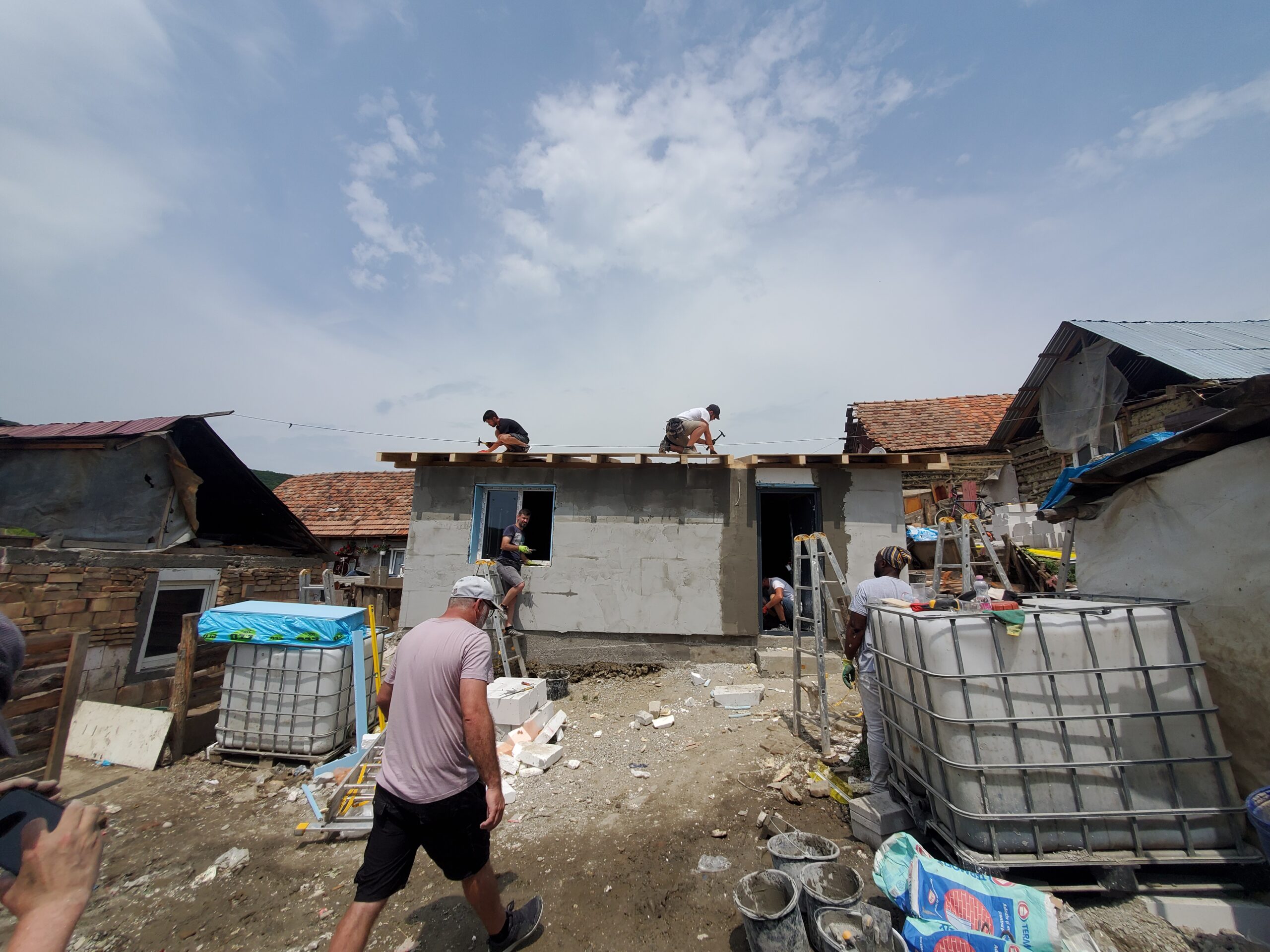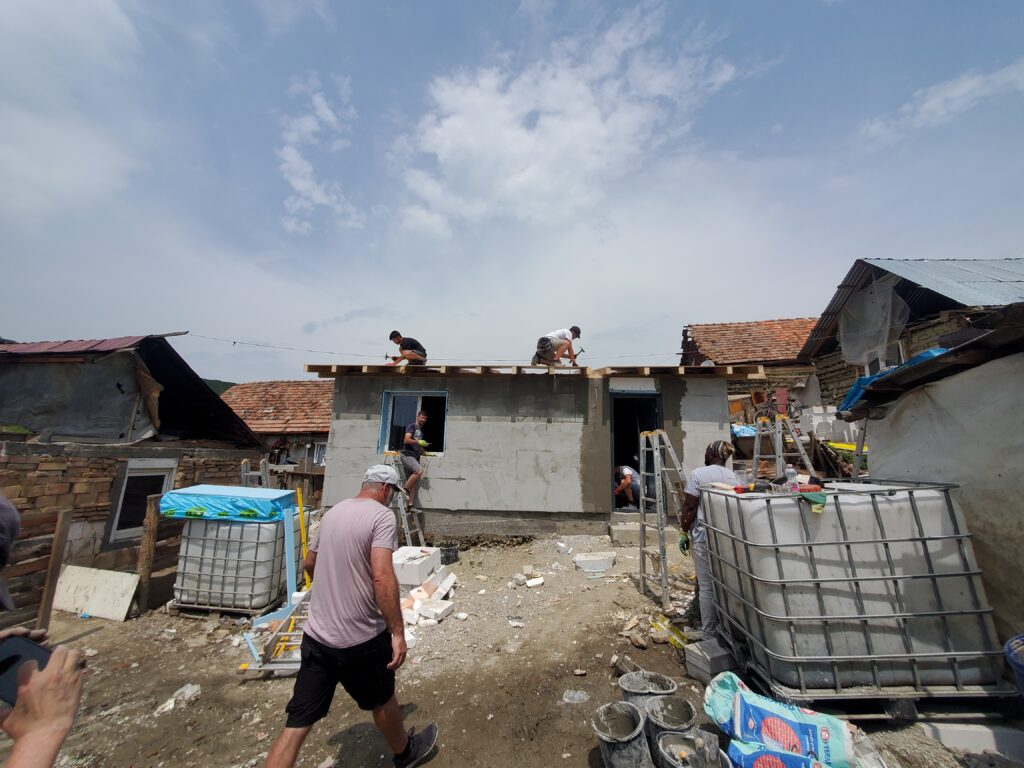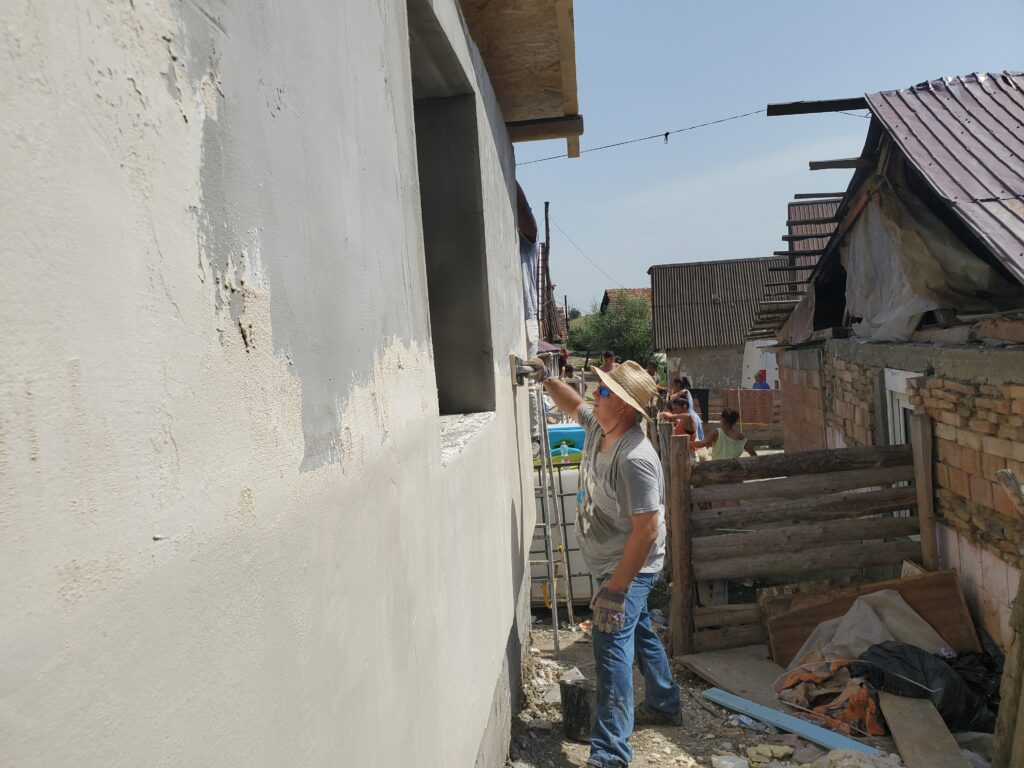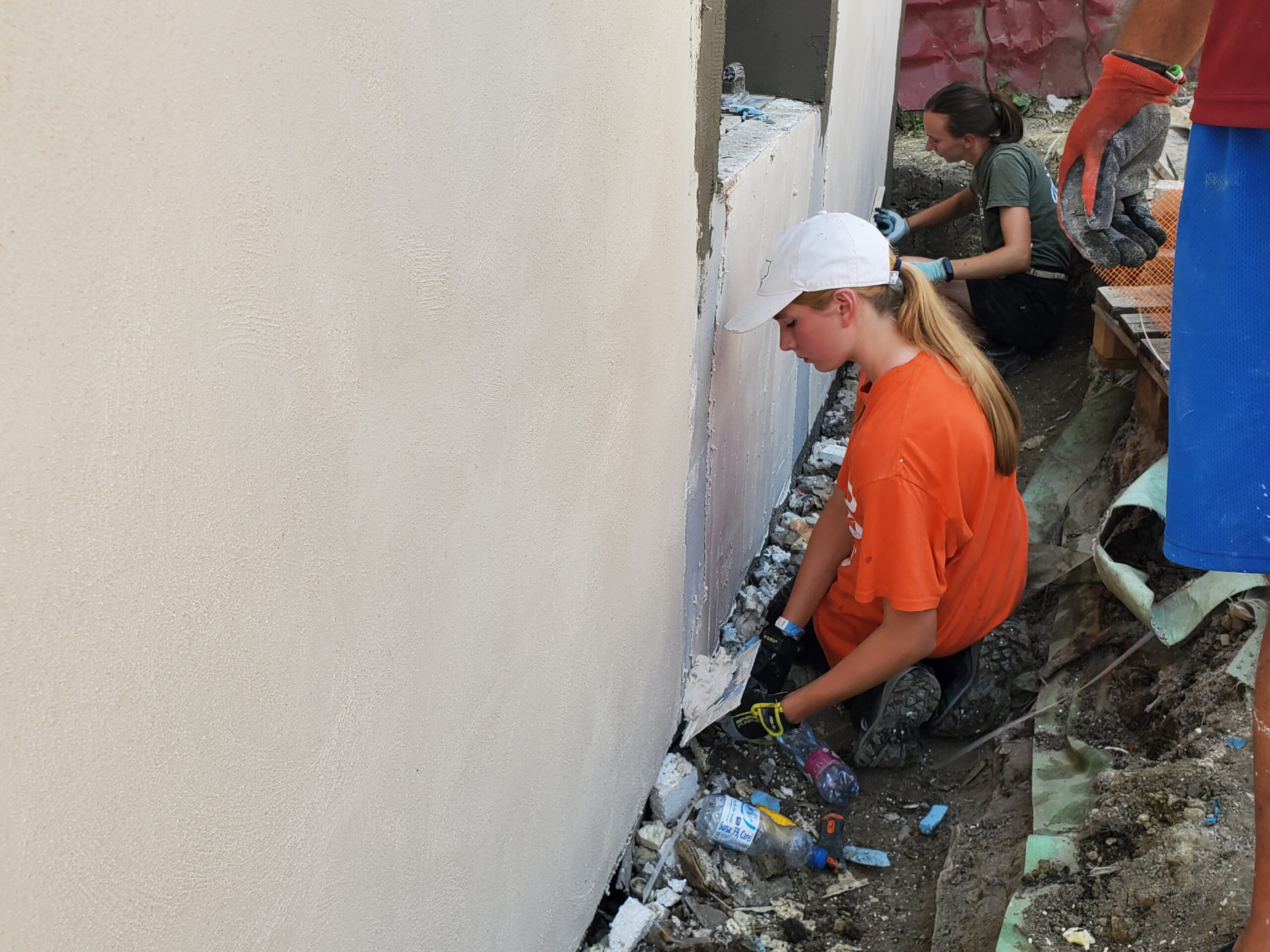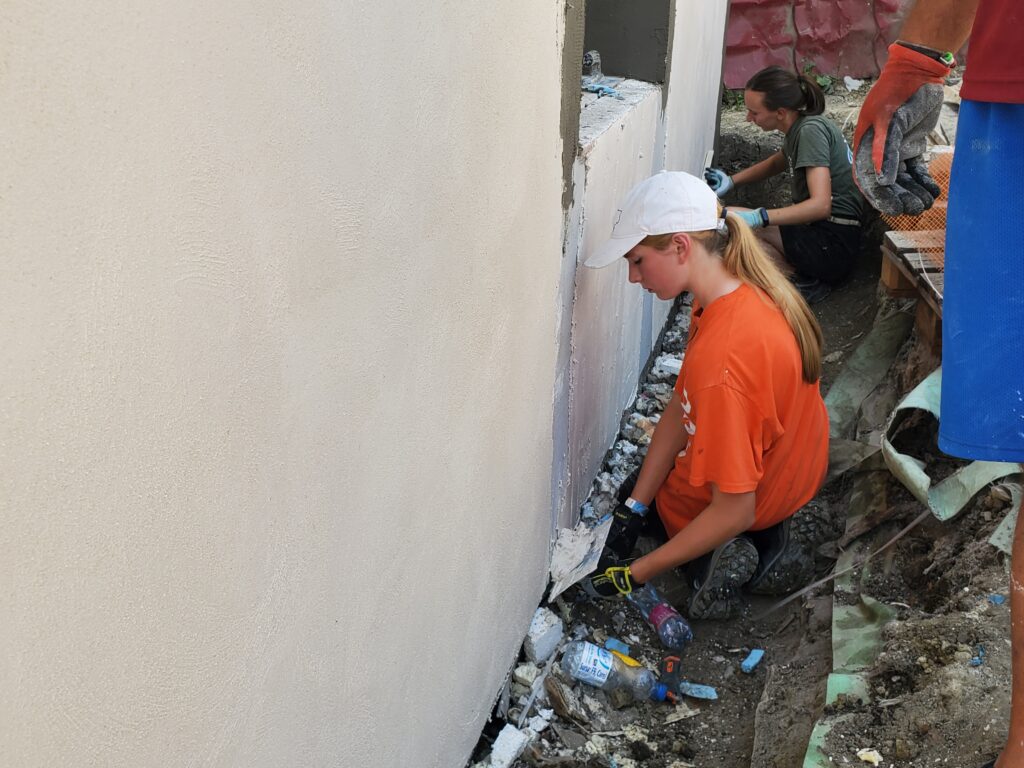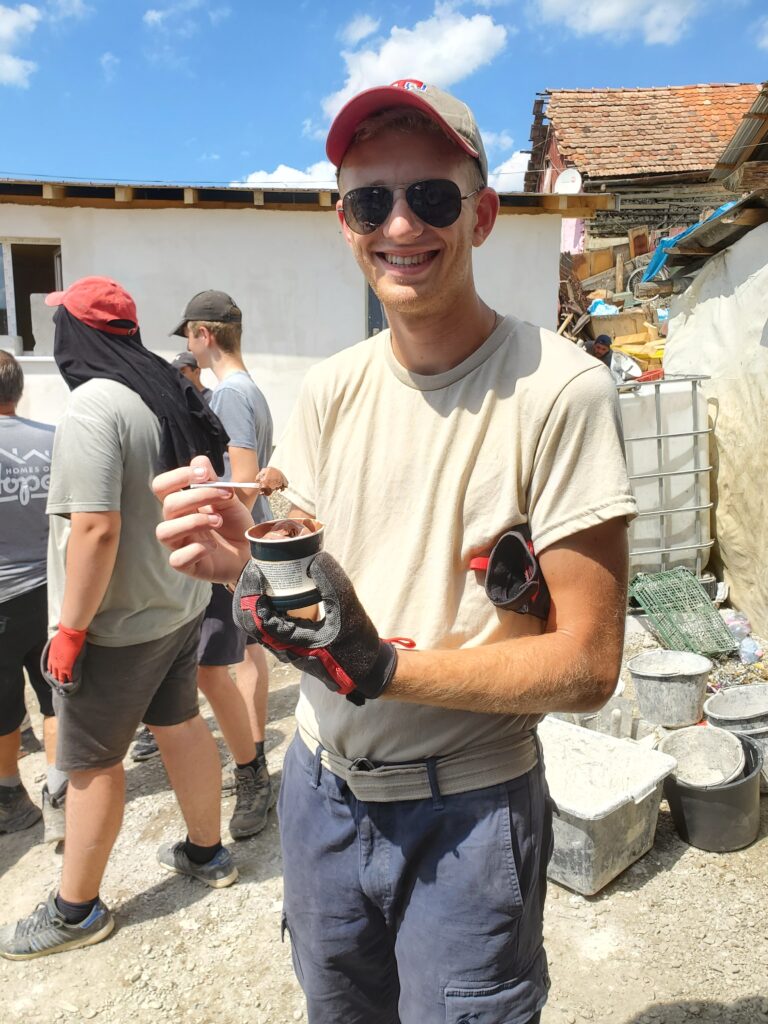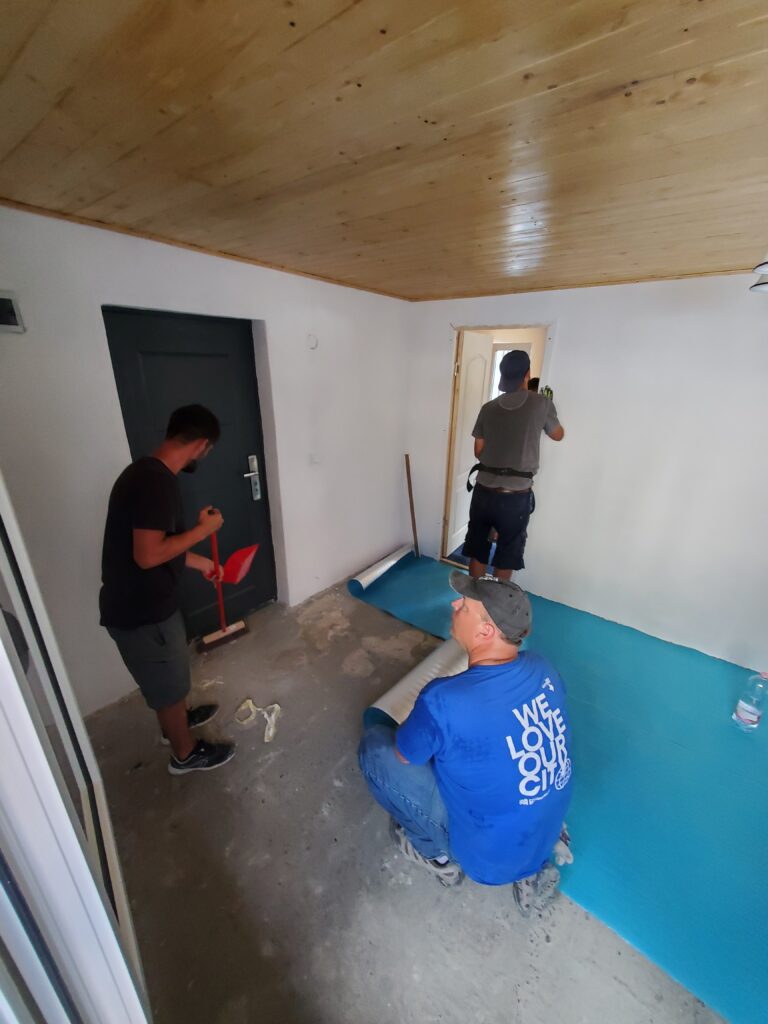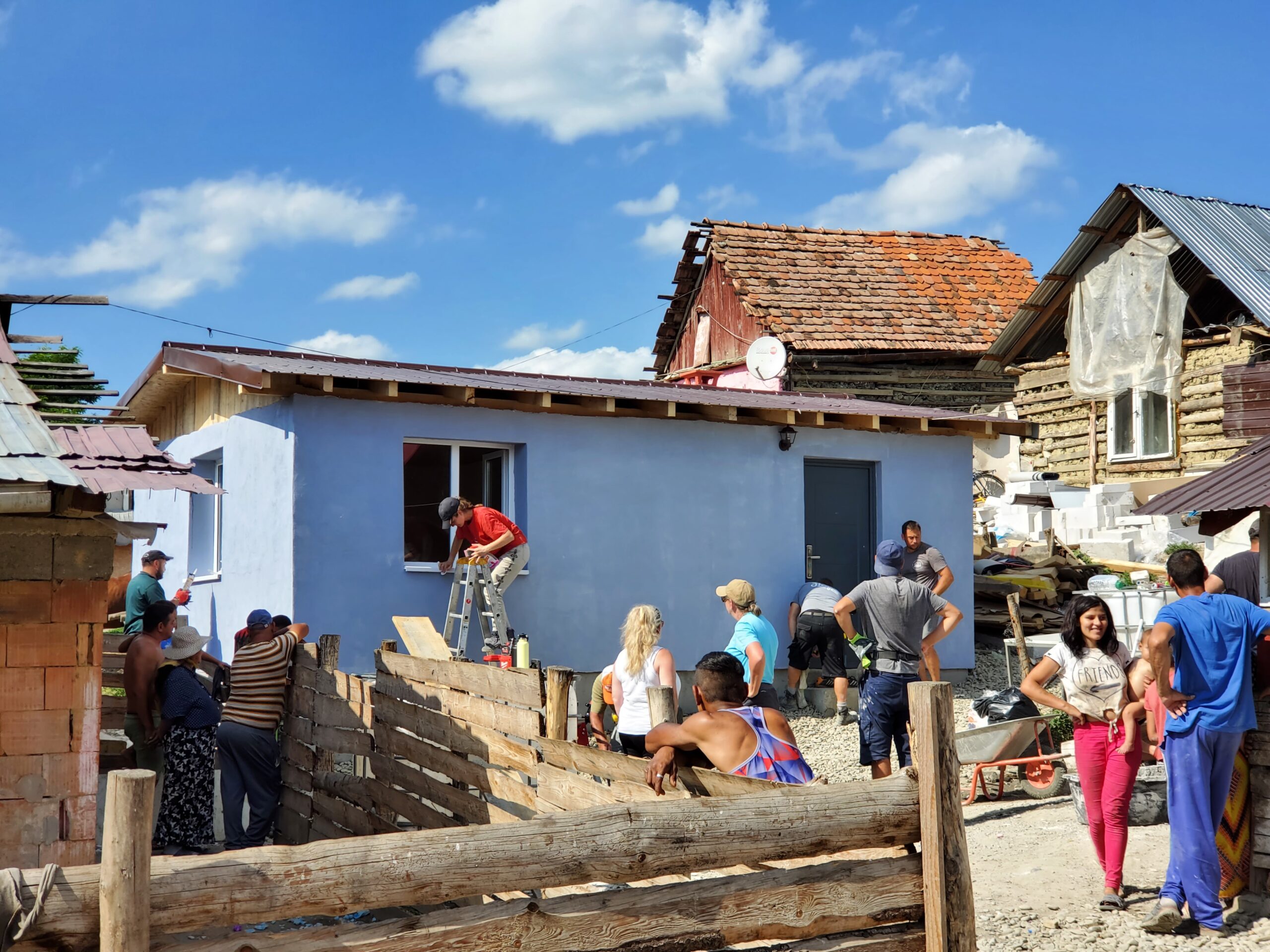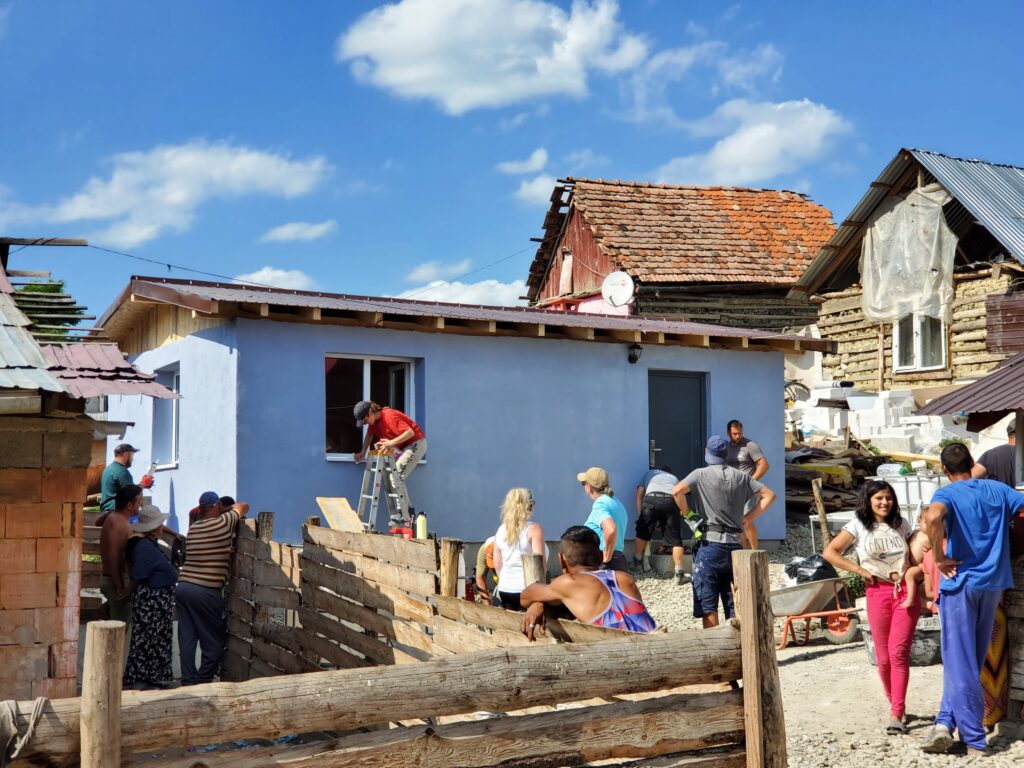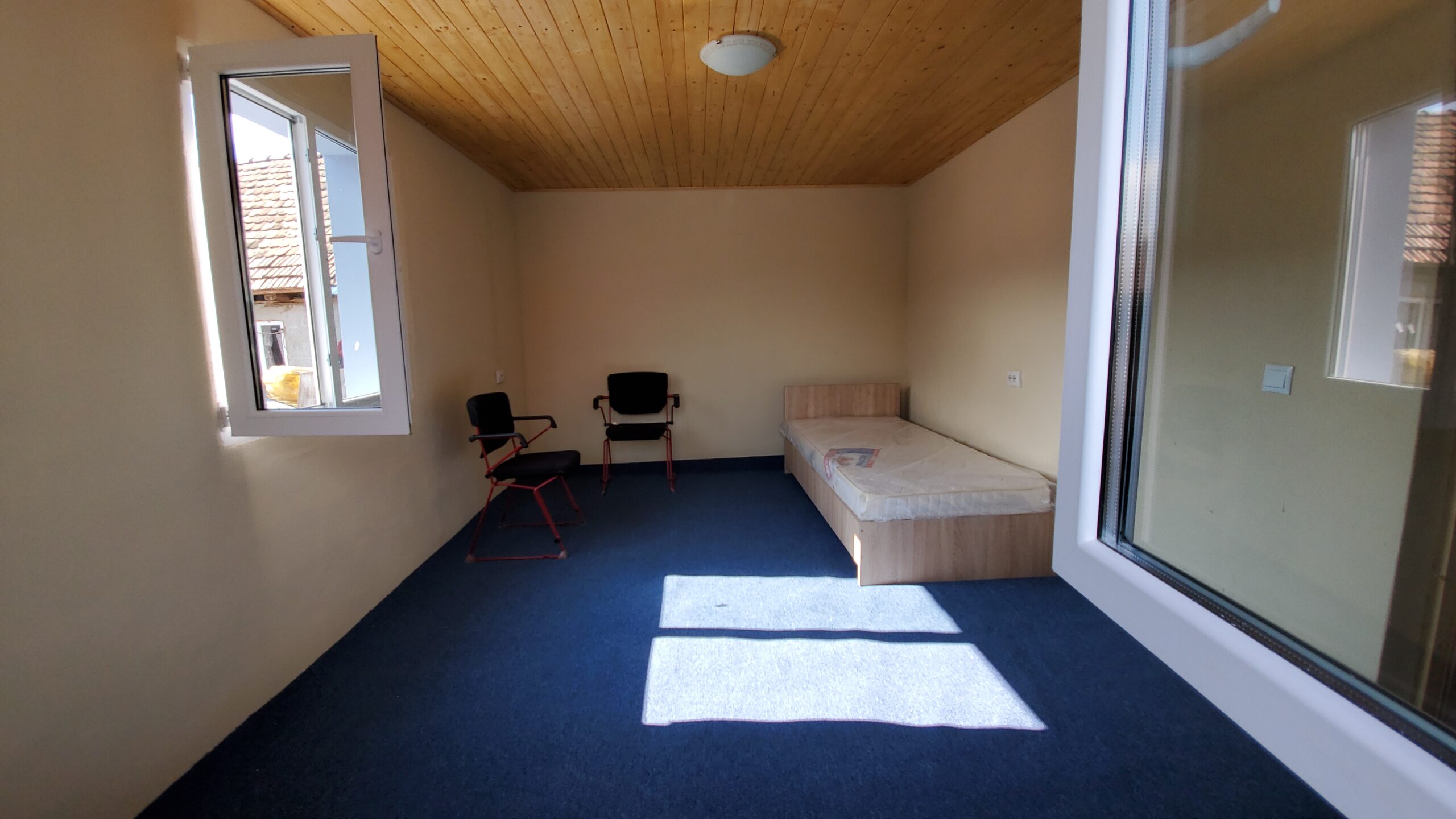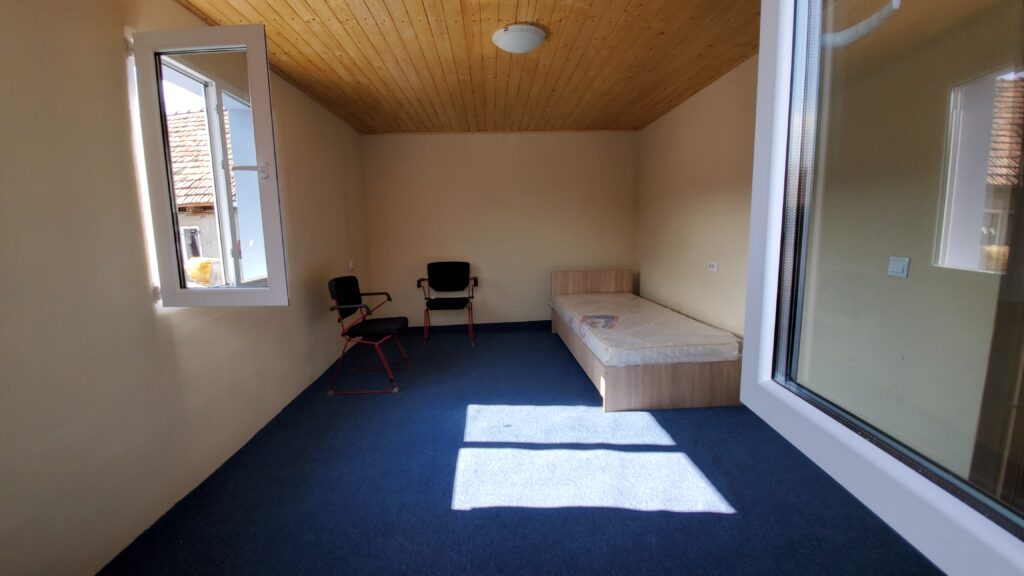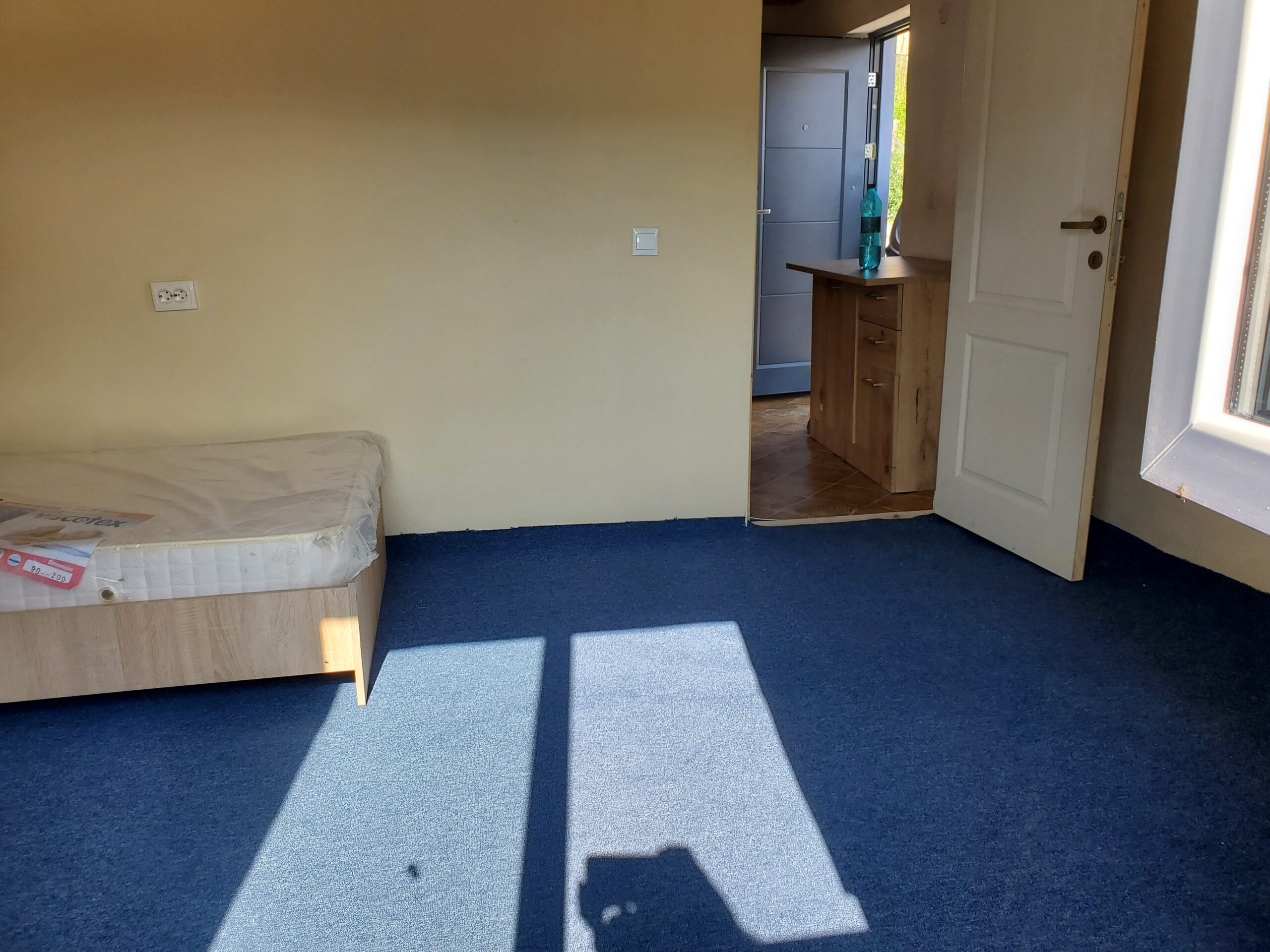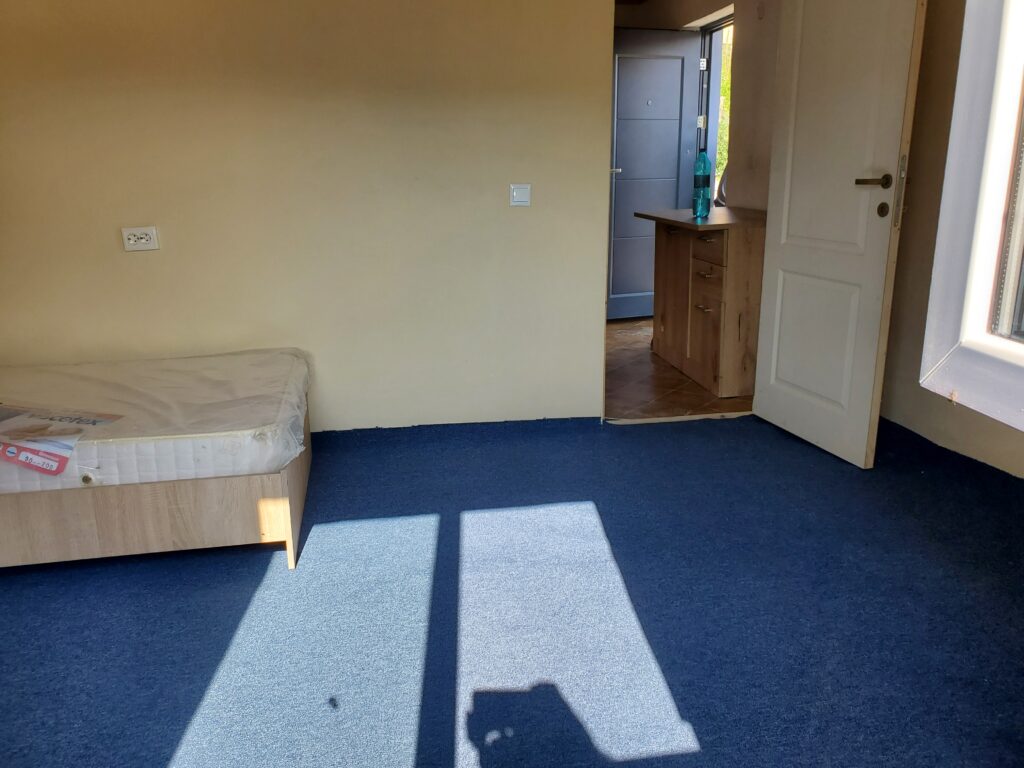 Around 5:30 pm on Friday, July 14th, we held a dedication ceremony. Several people spoke and the family received a Bible. Then, a gentleman from Cross Mountain Church (who had built homes with the organization several times in the past) did the honor of praying a blessing over the new home and gave the family the keys. What a celebration this was!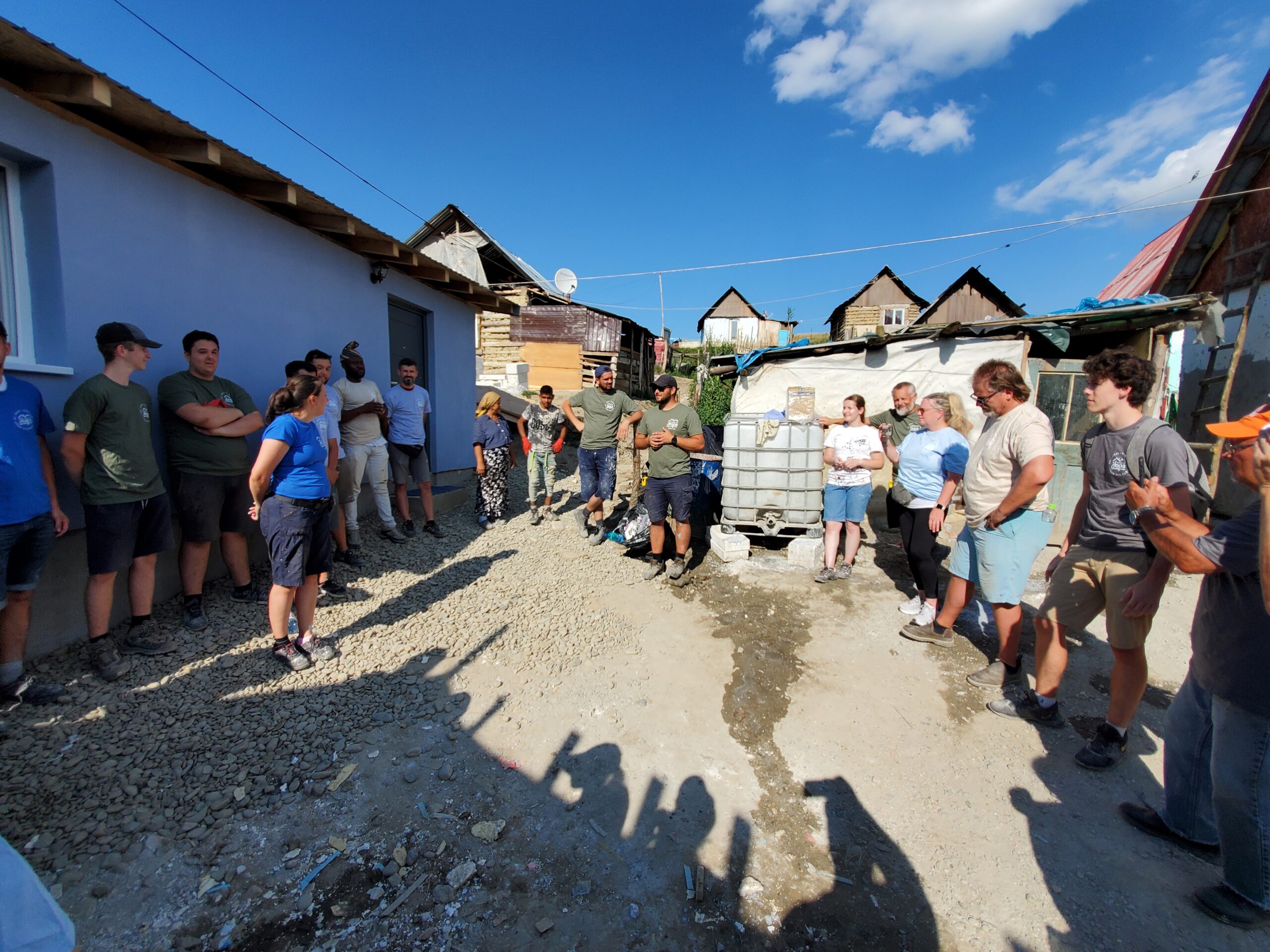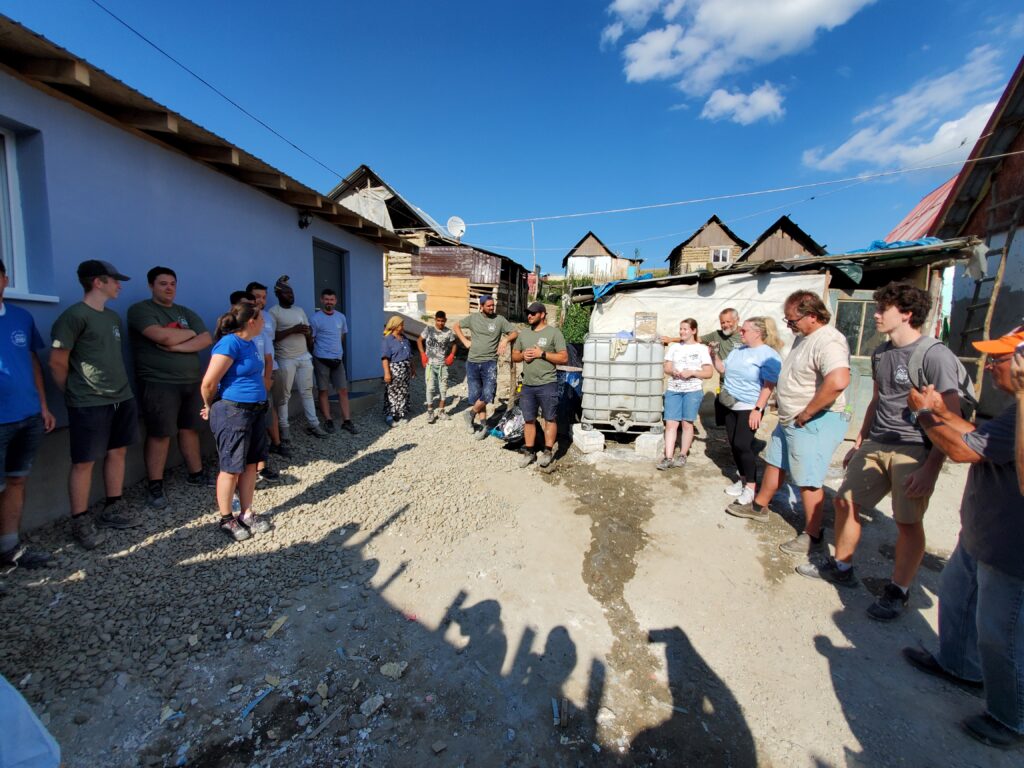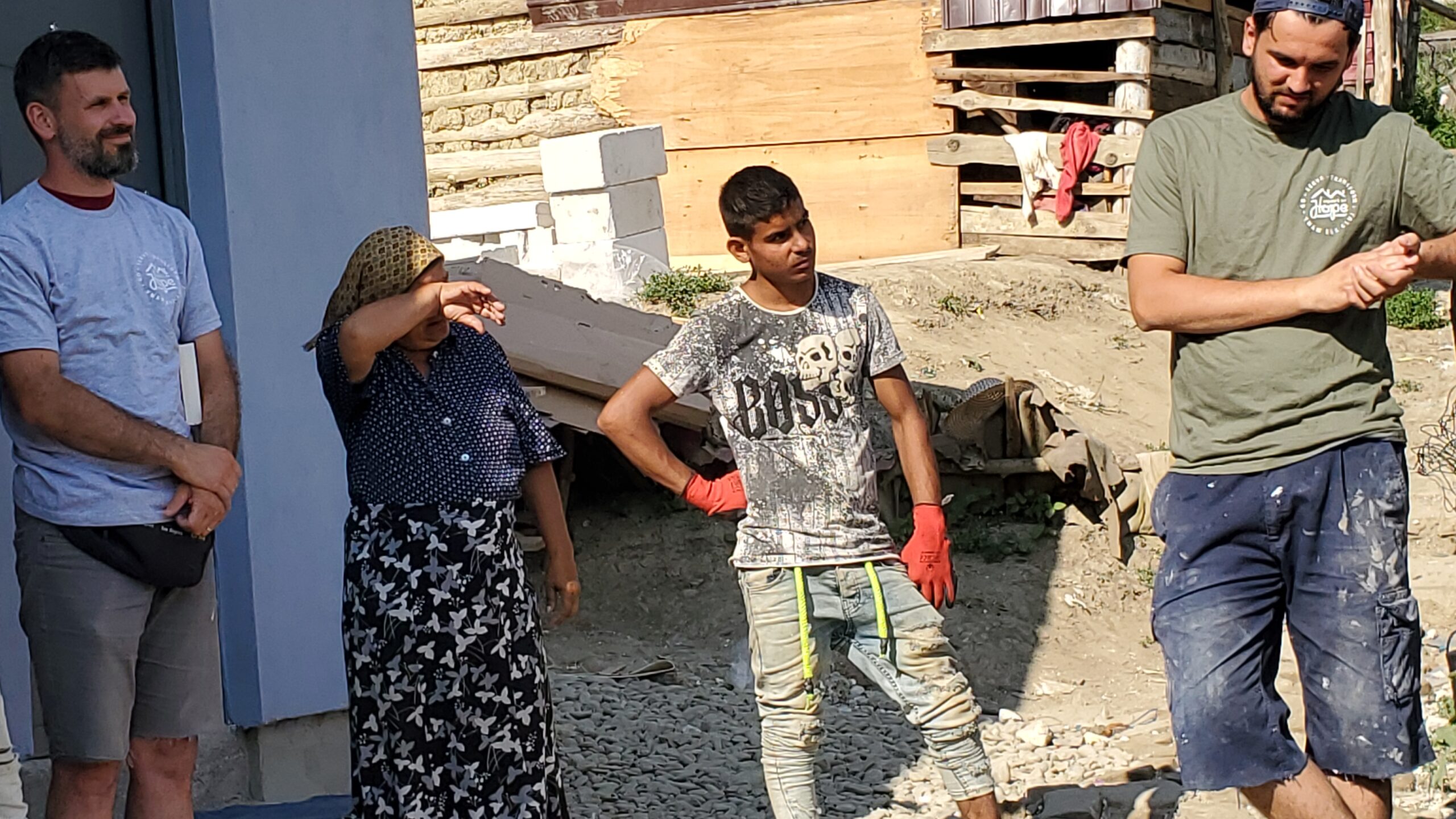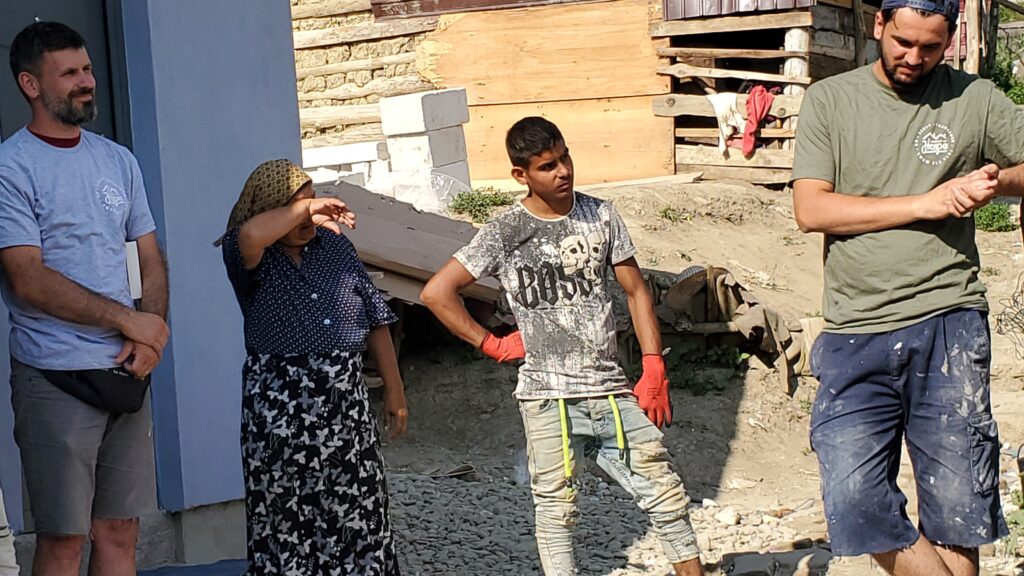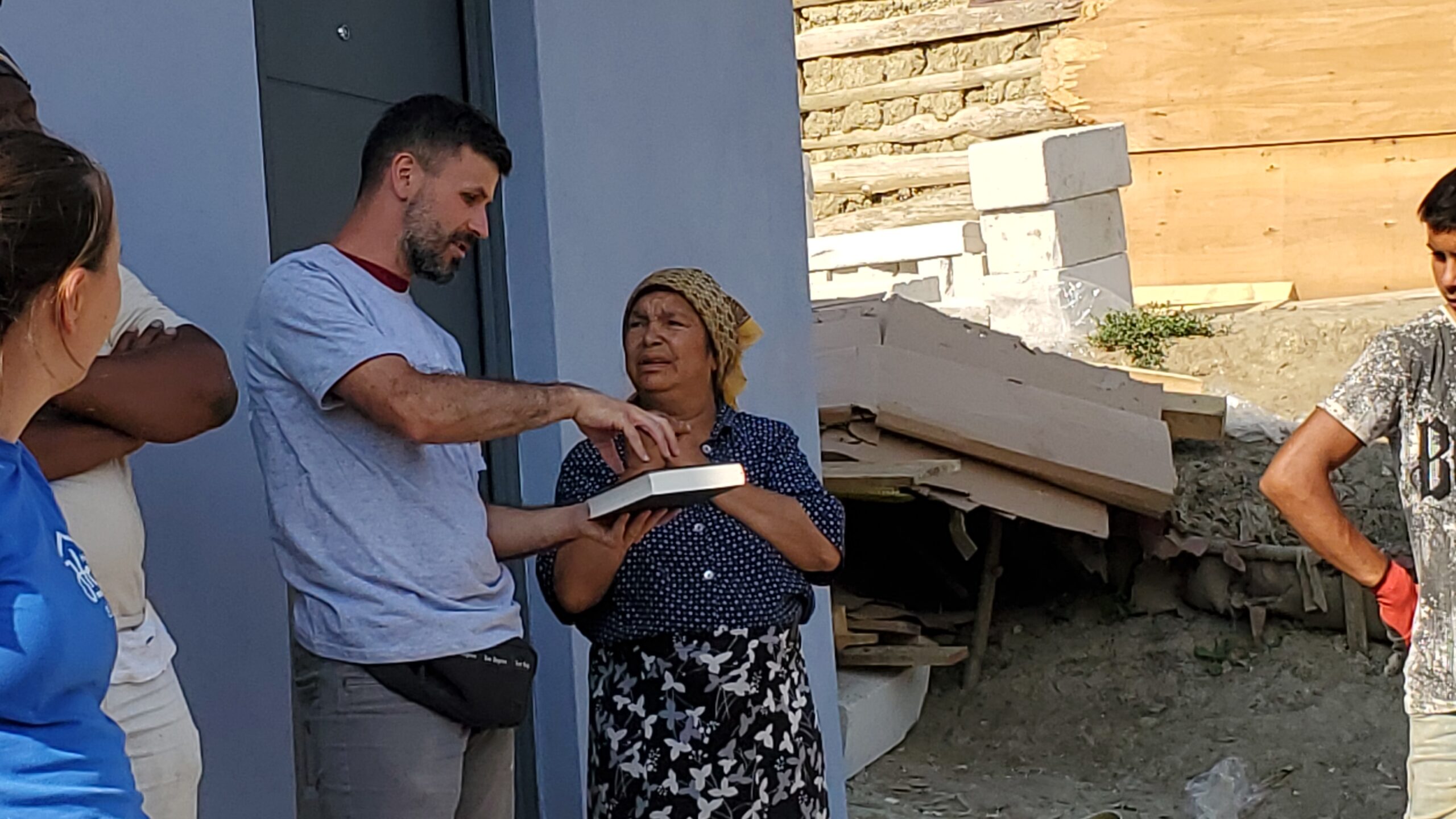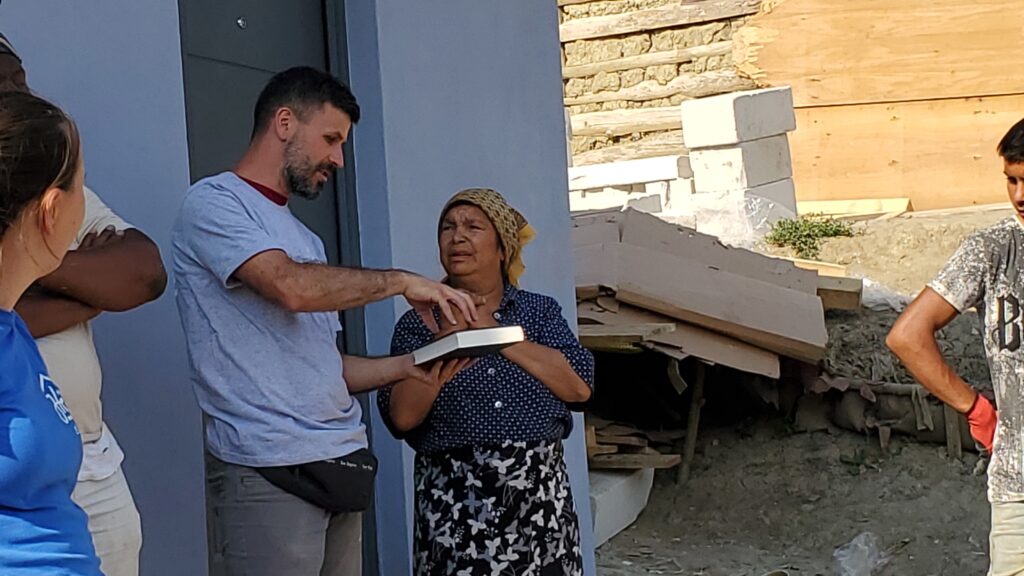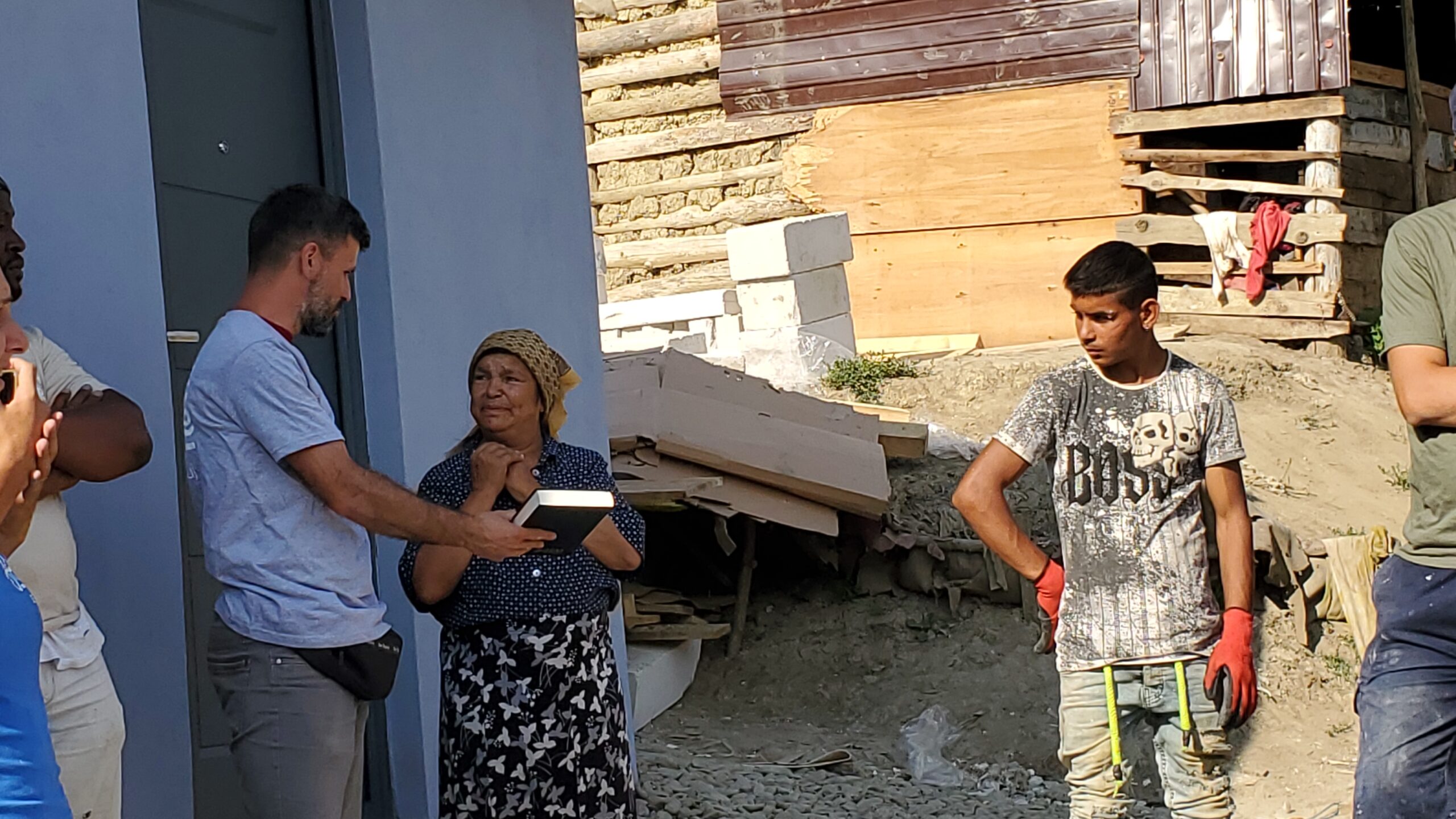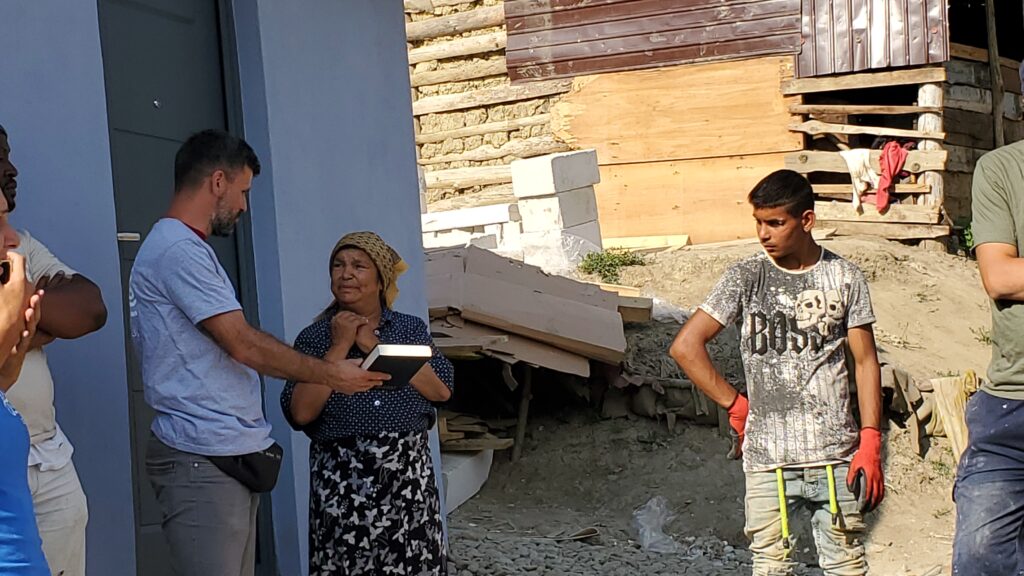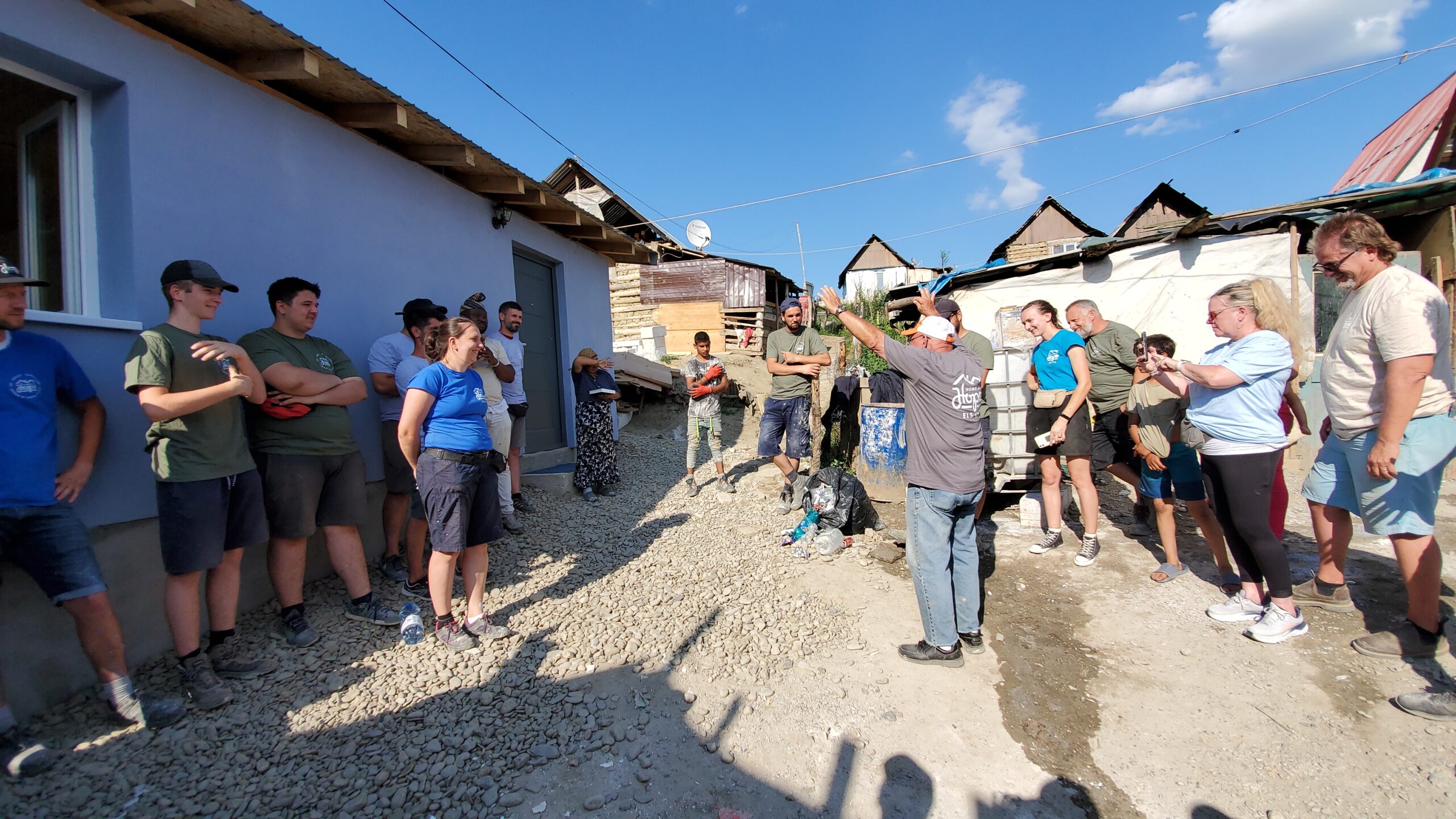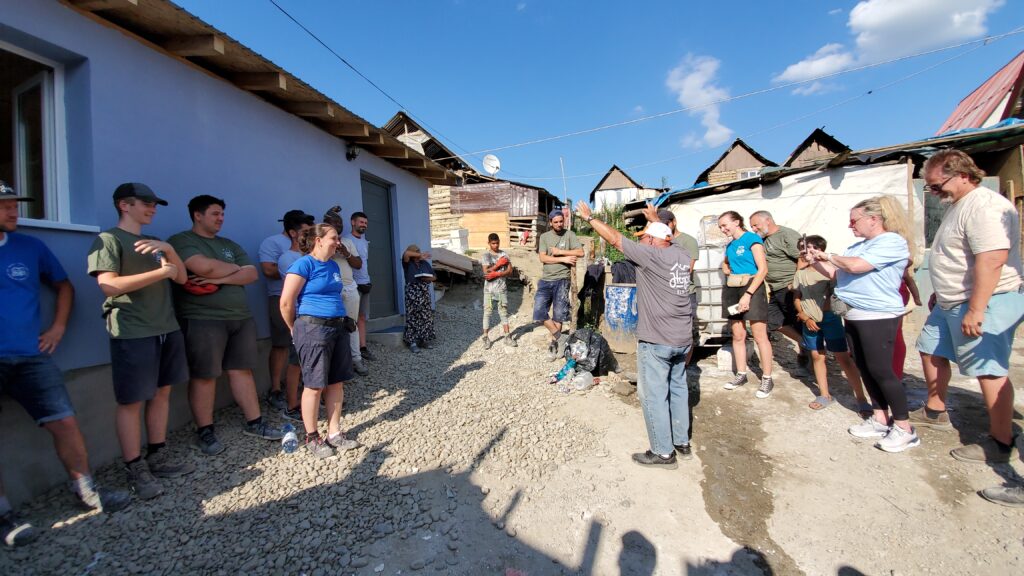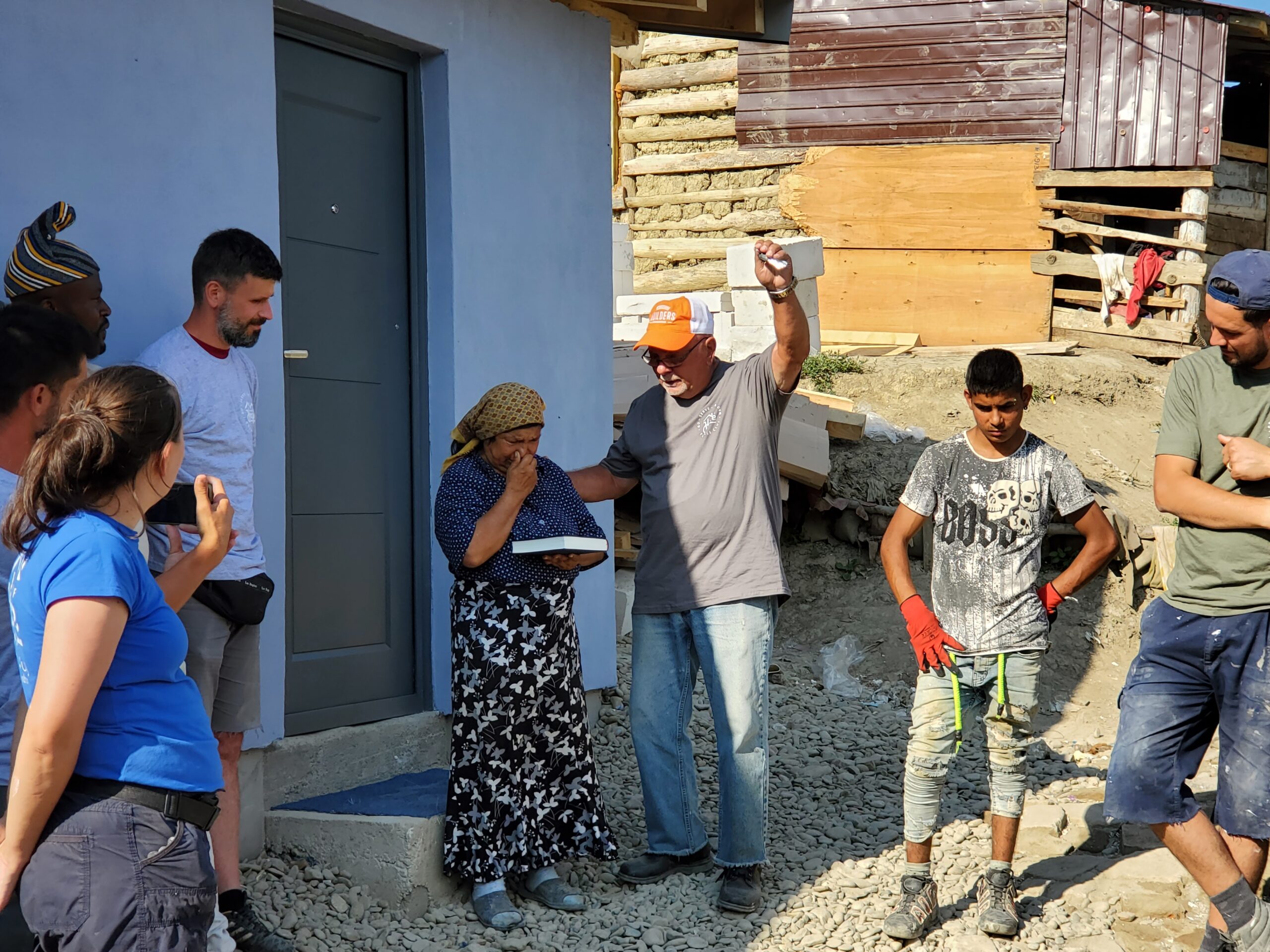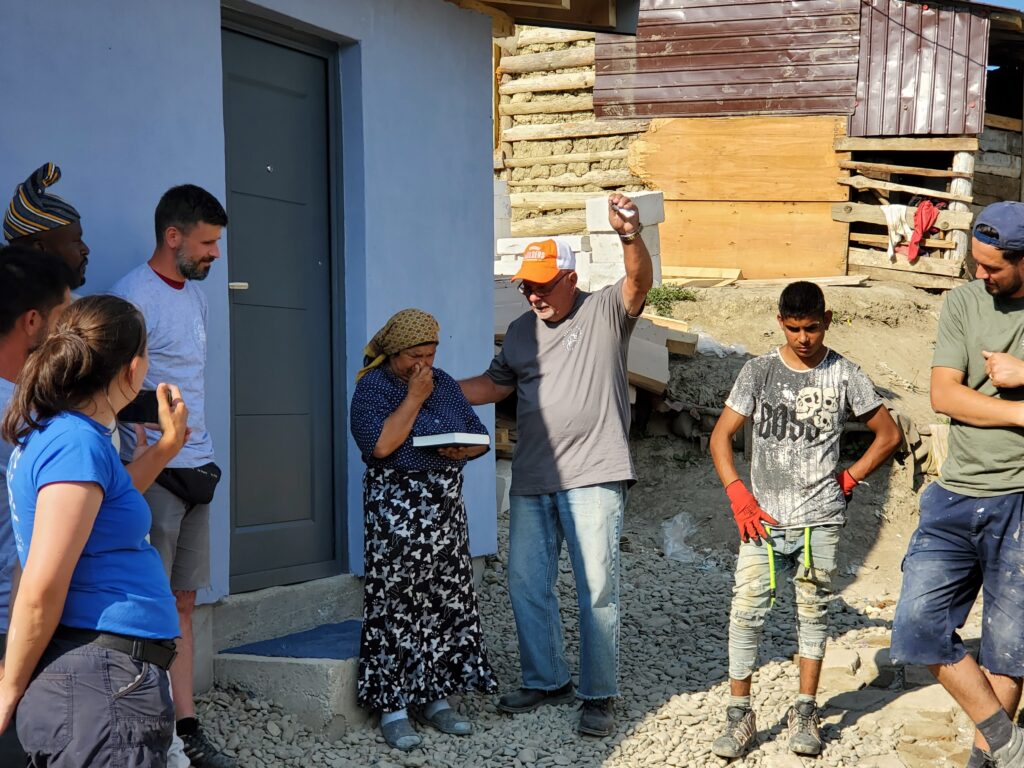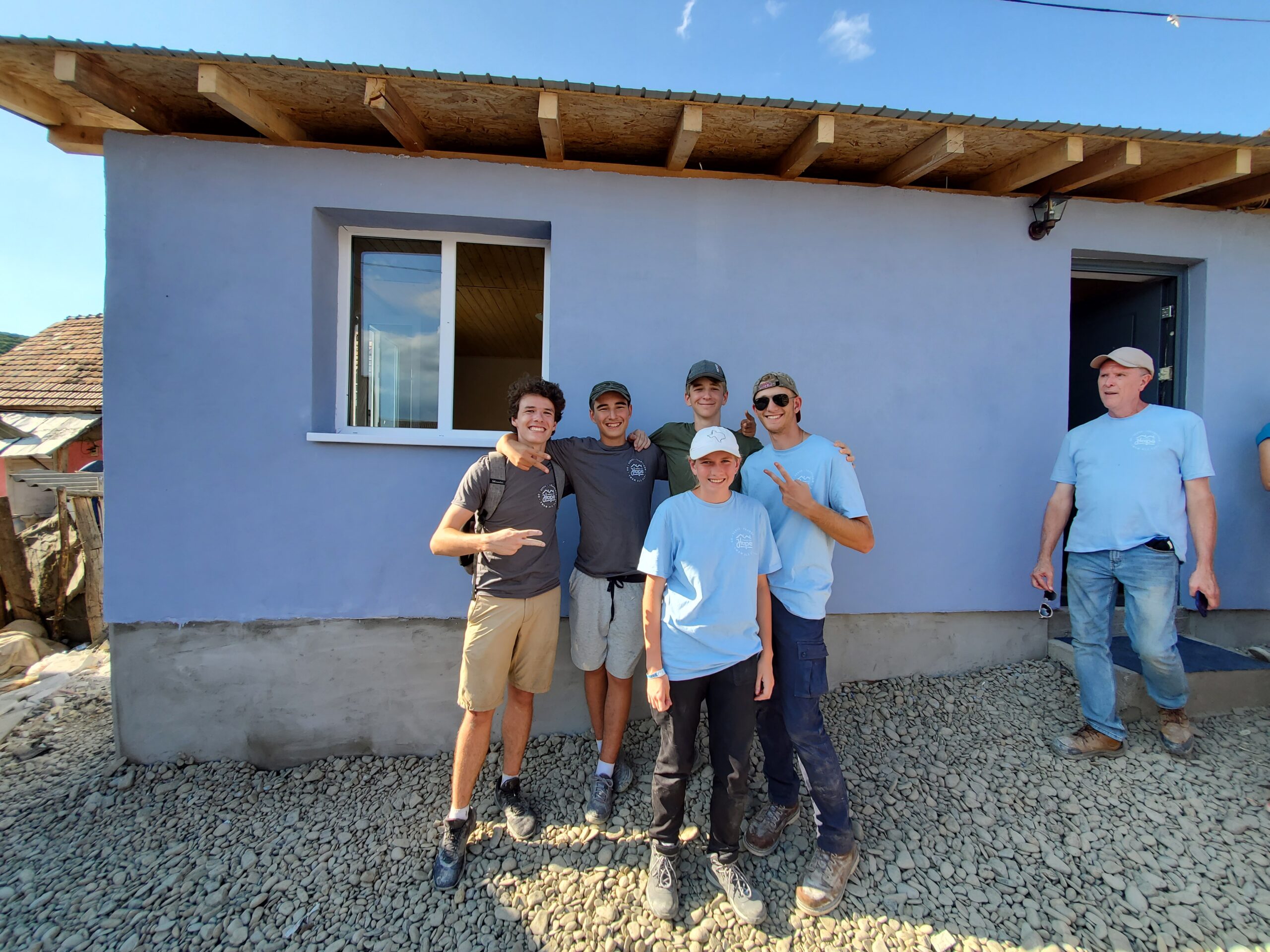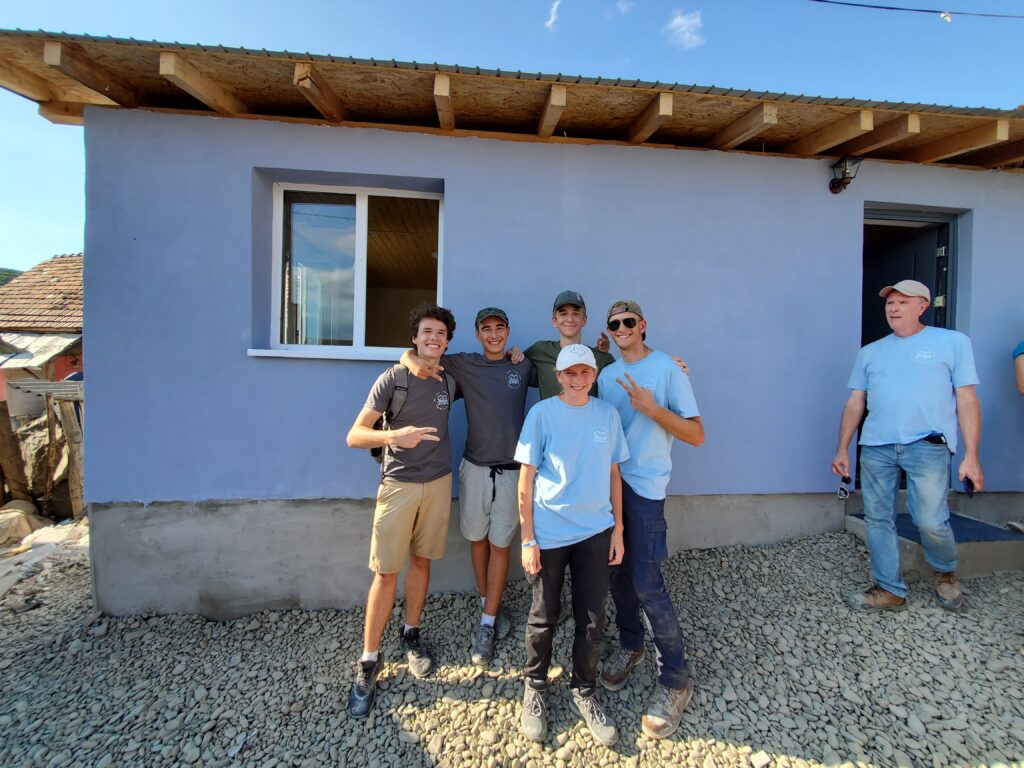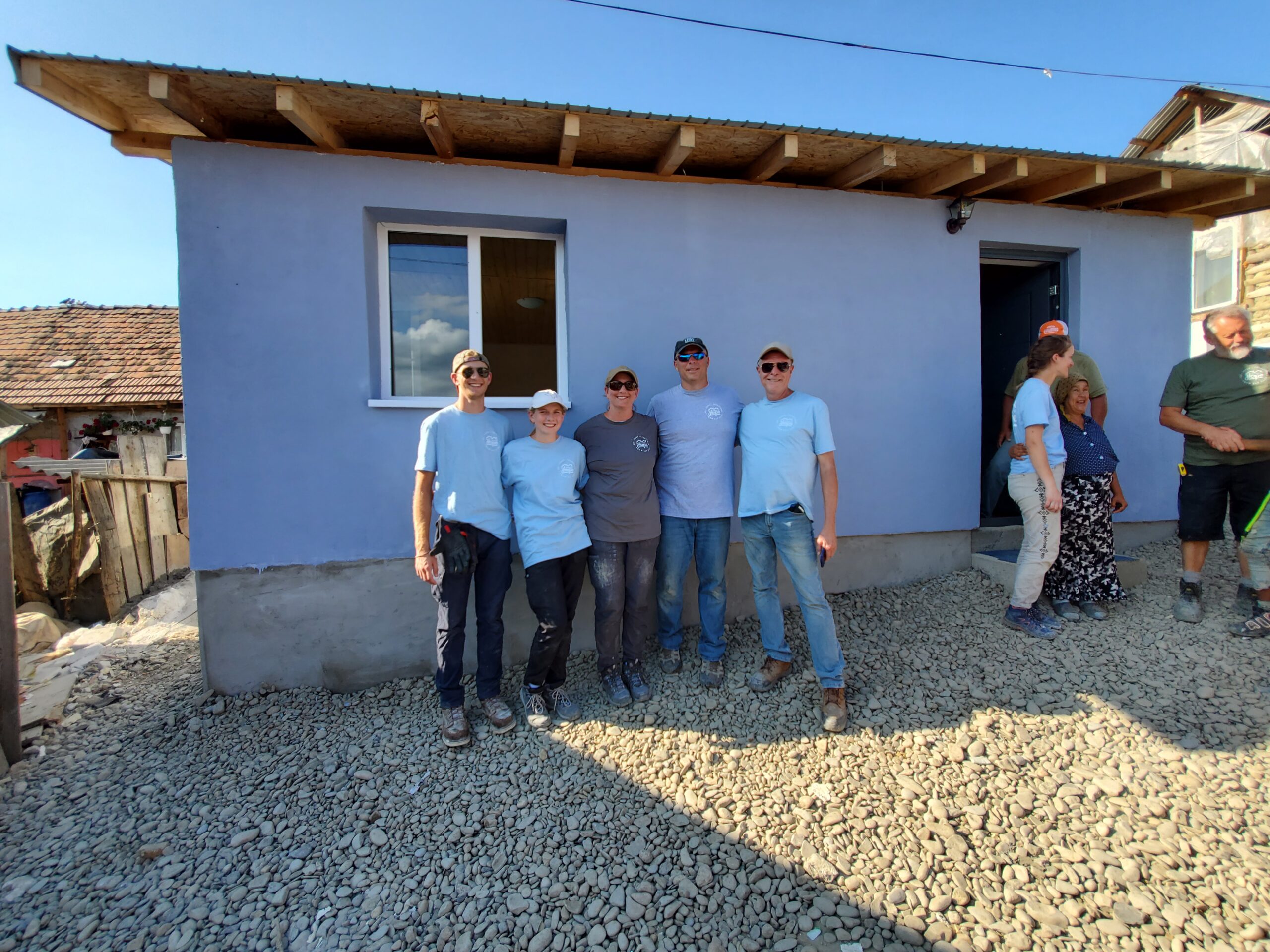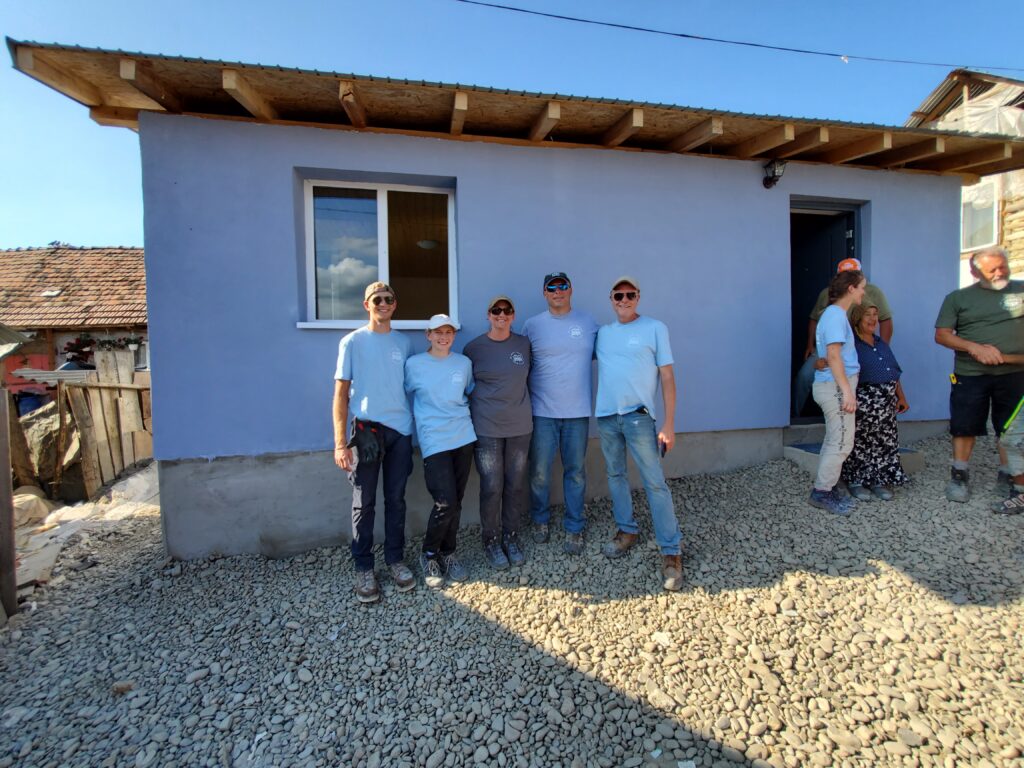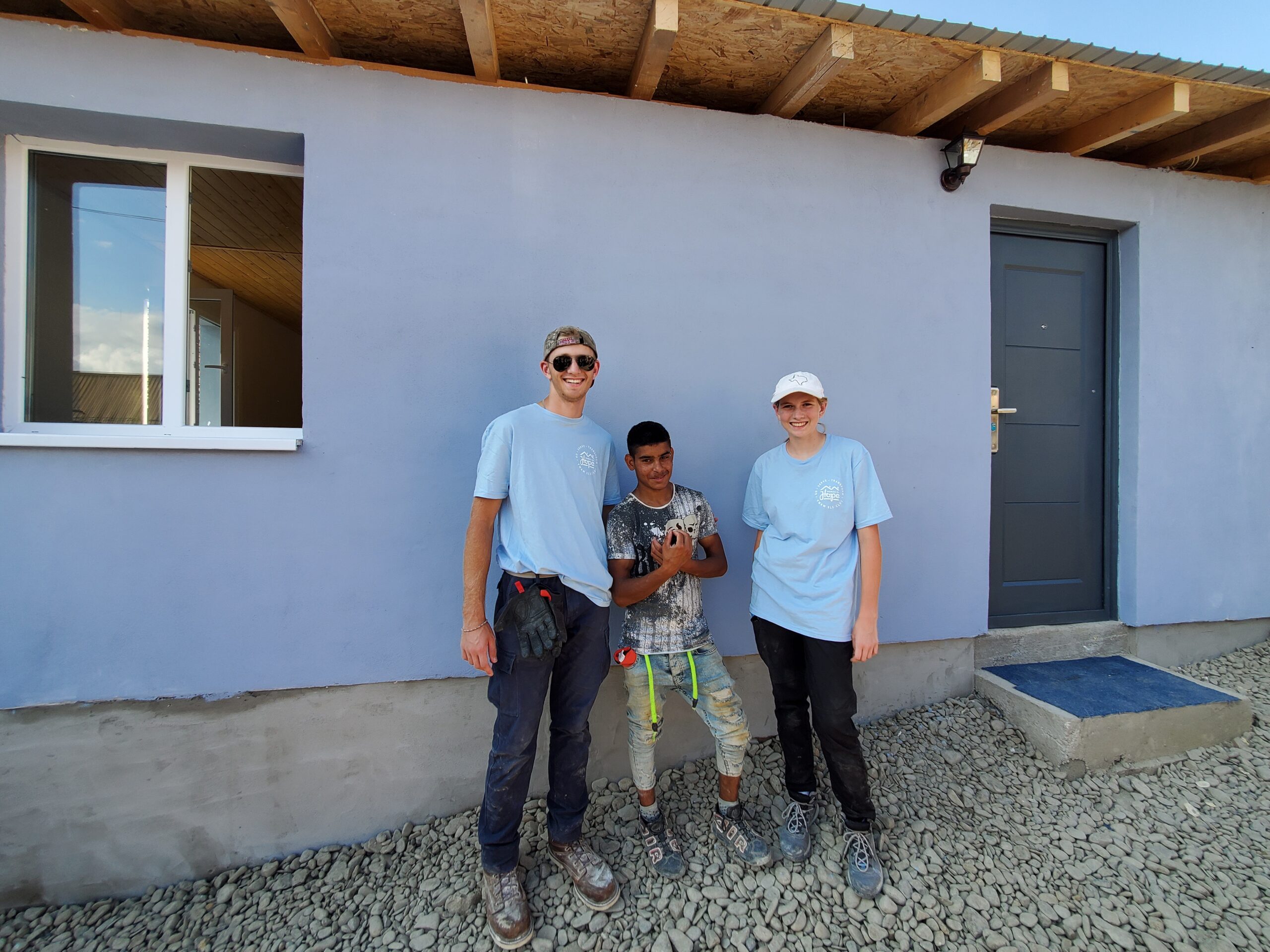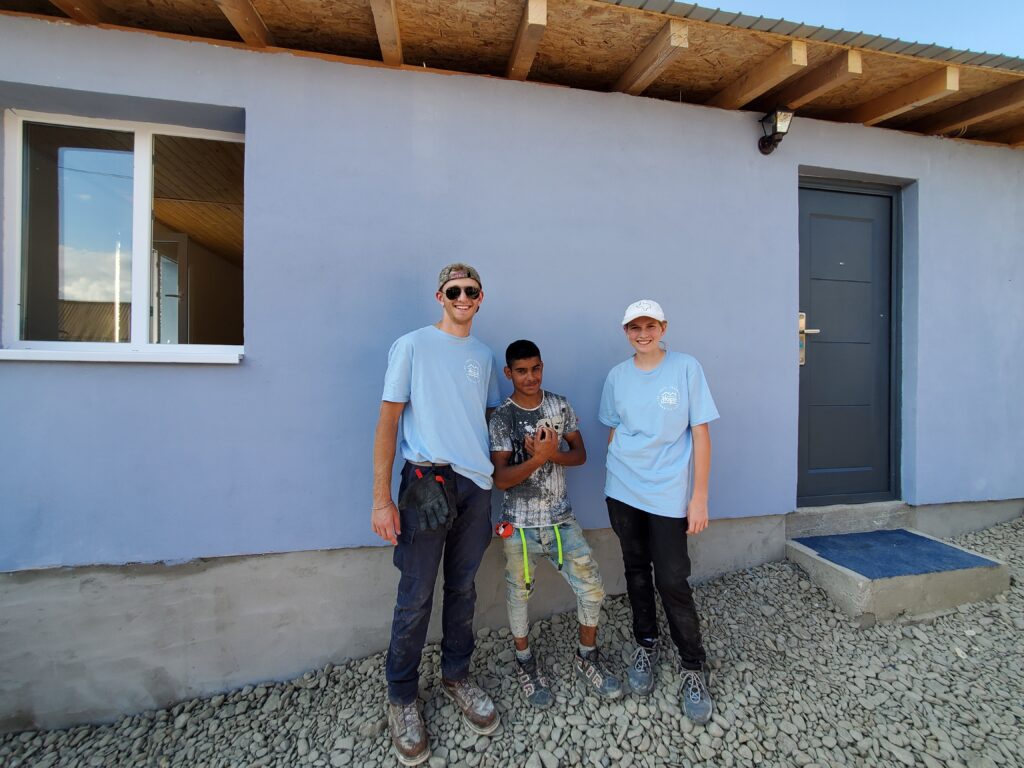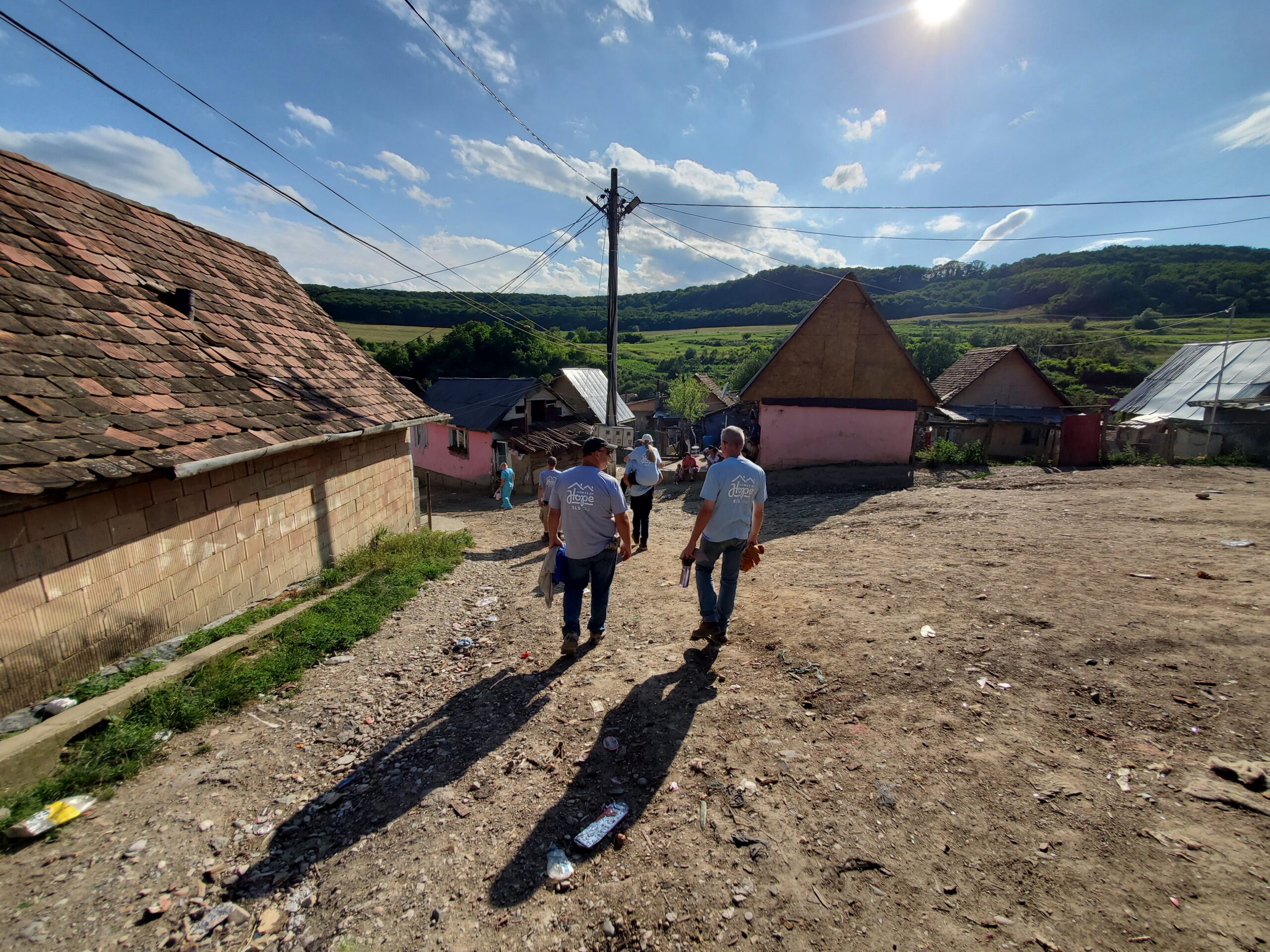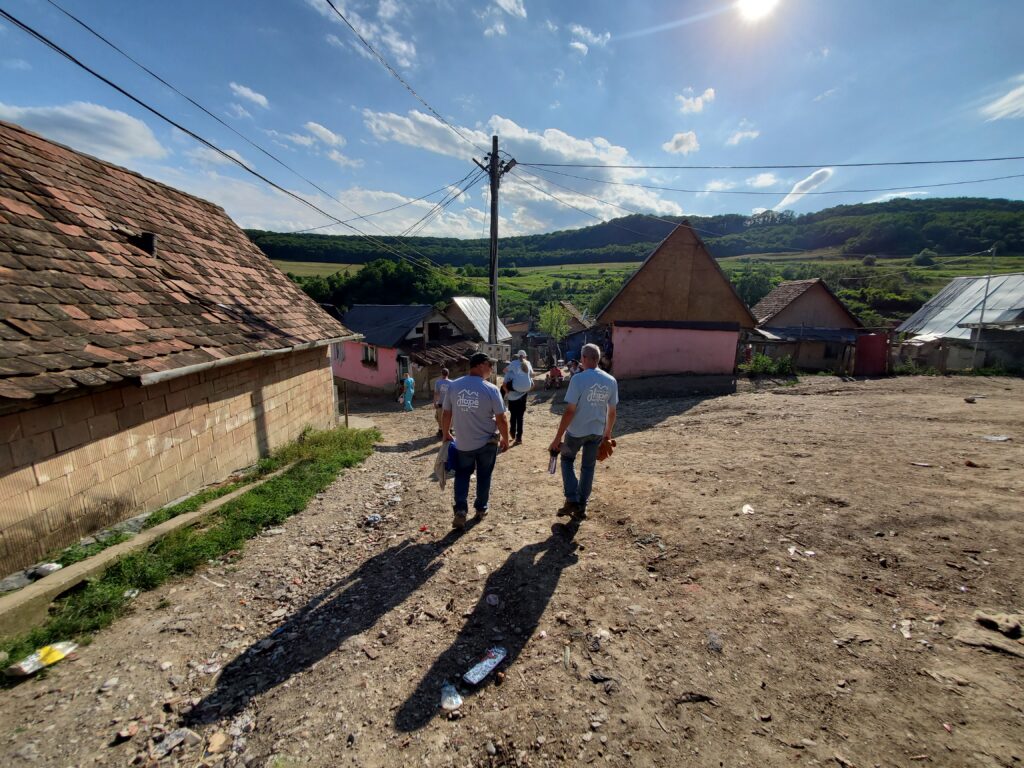 Friday night at the hotel, we had a very large group for dinner - all the teams that worked on the house were there. We celebrated everyone's involvement in helping build the house for the family. In addition, we celebrated The Neel's son, Riley, who was celebrating his 18th birthday! It was a great time of food (including a Romanian dessert), fellowship, and friends.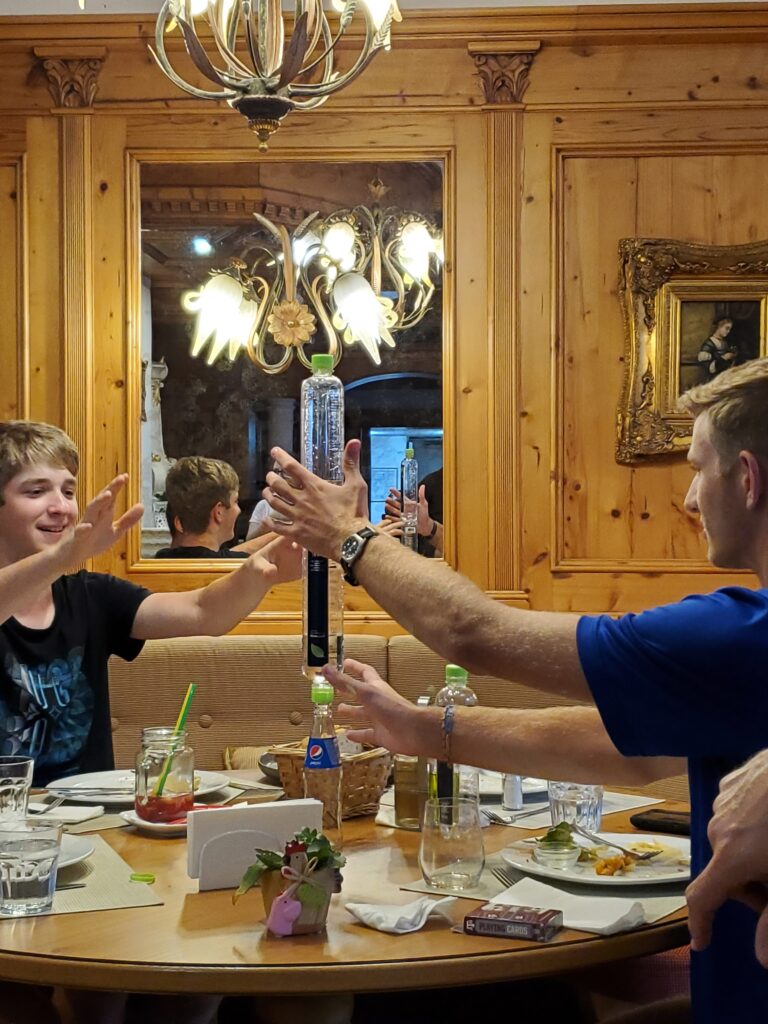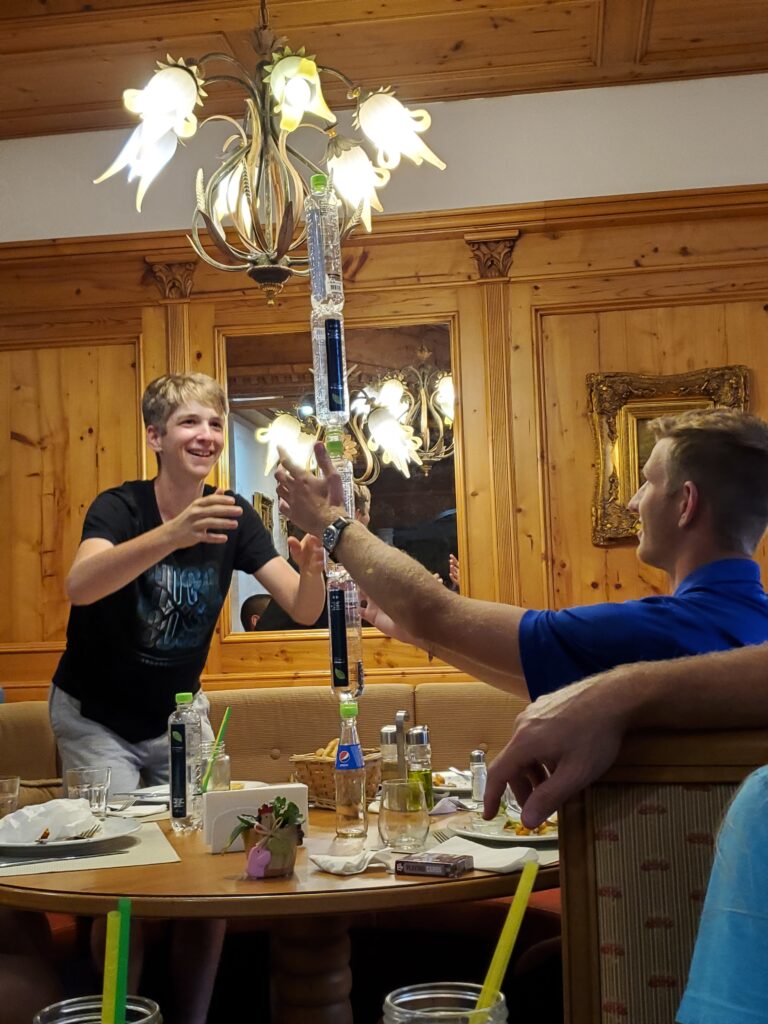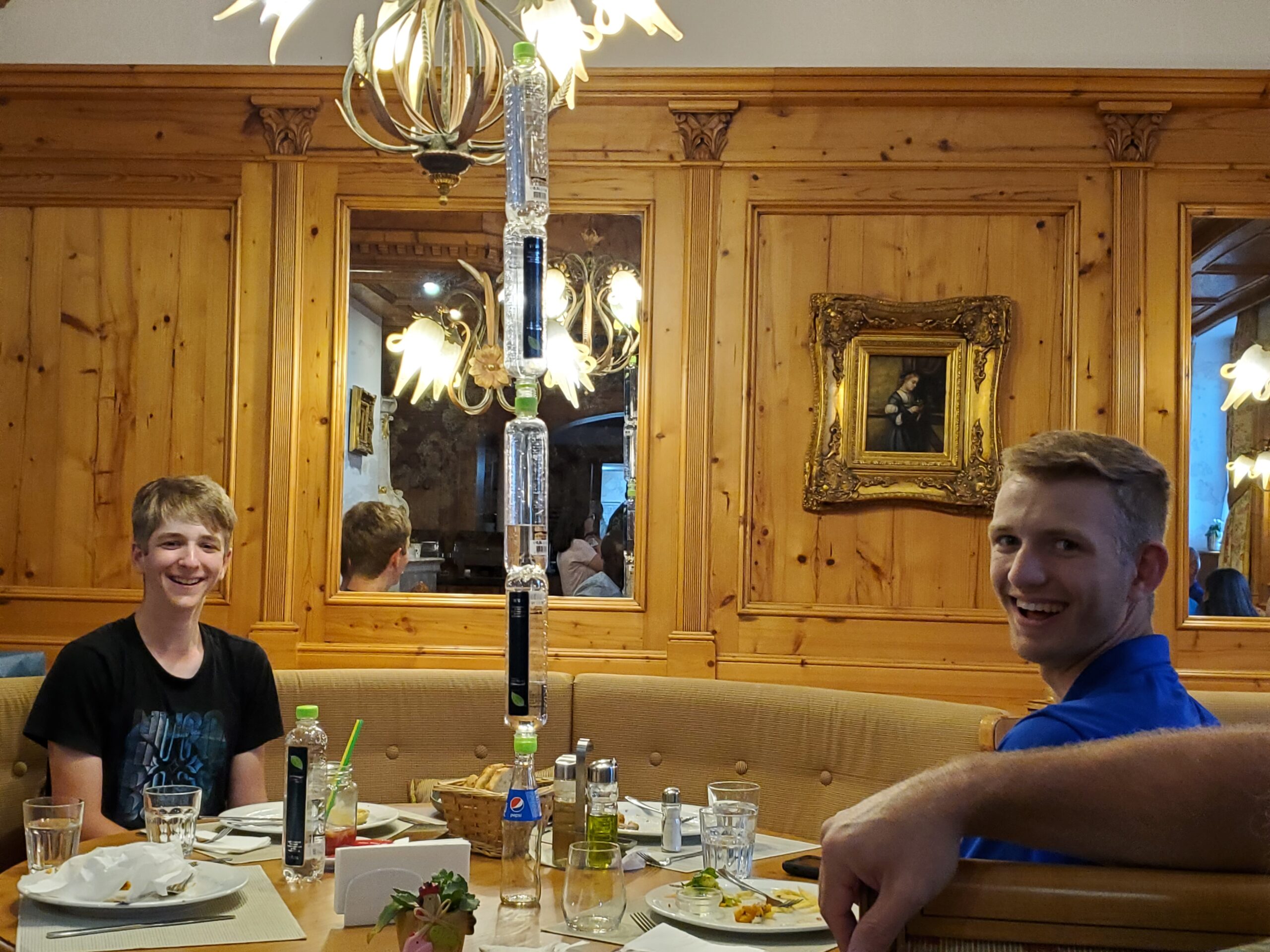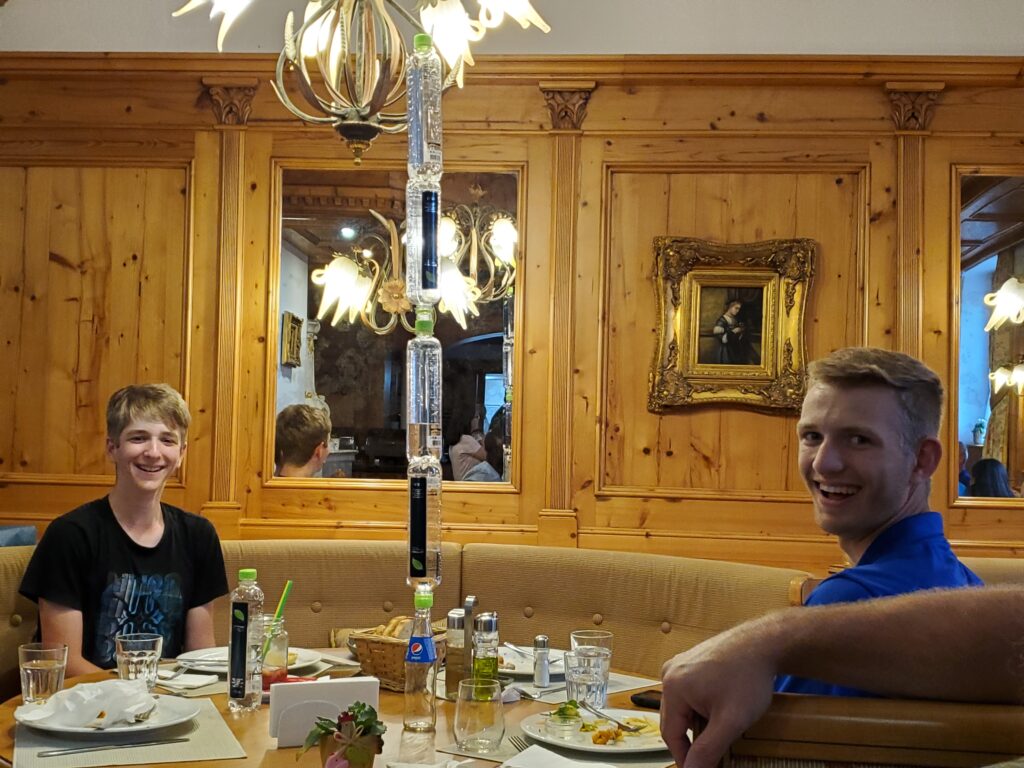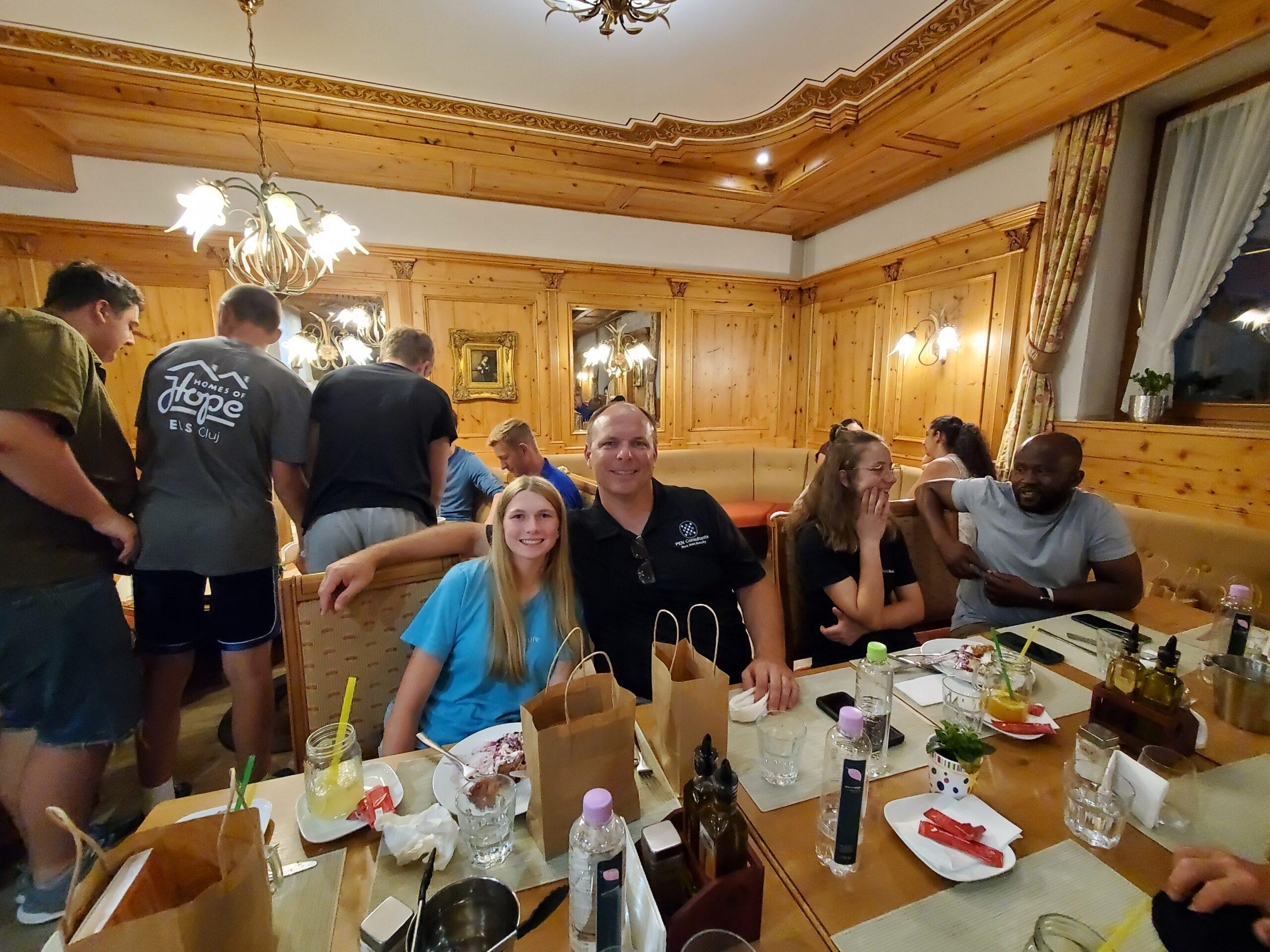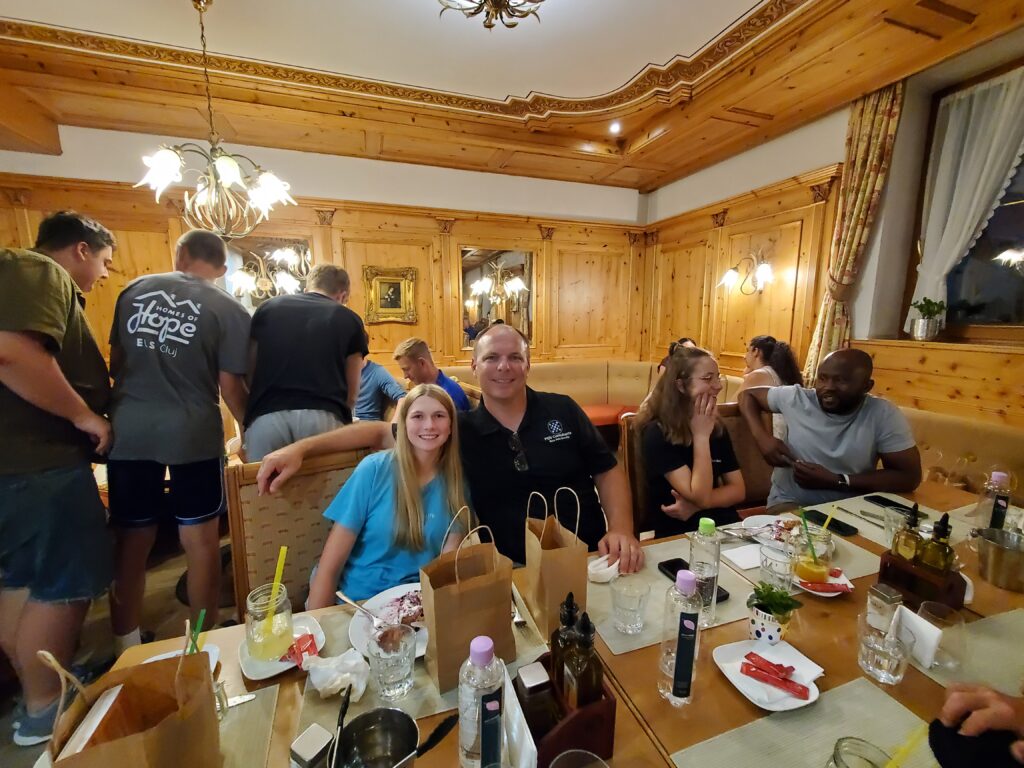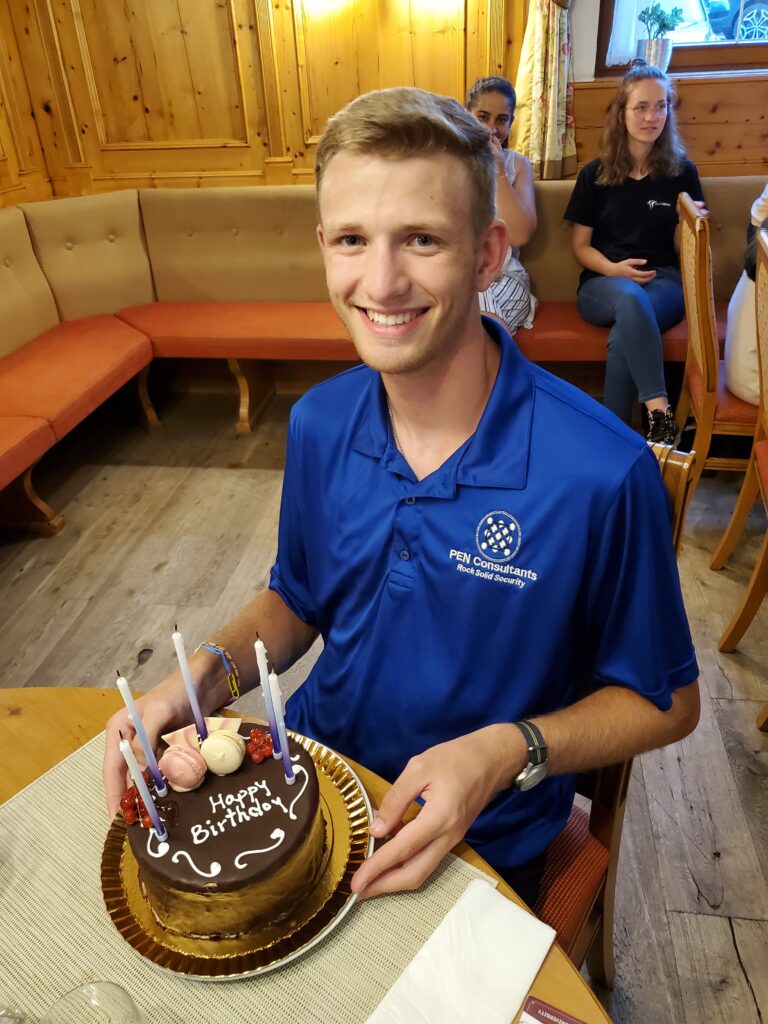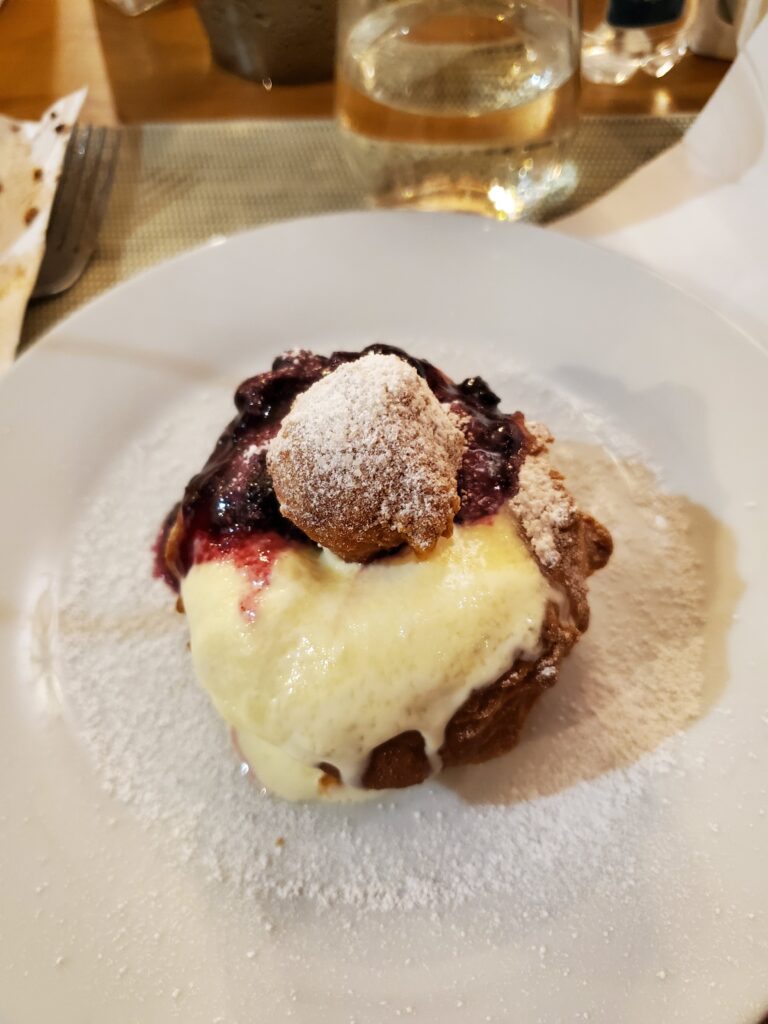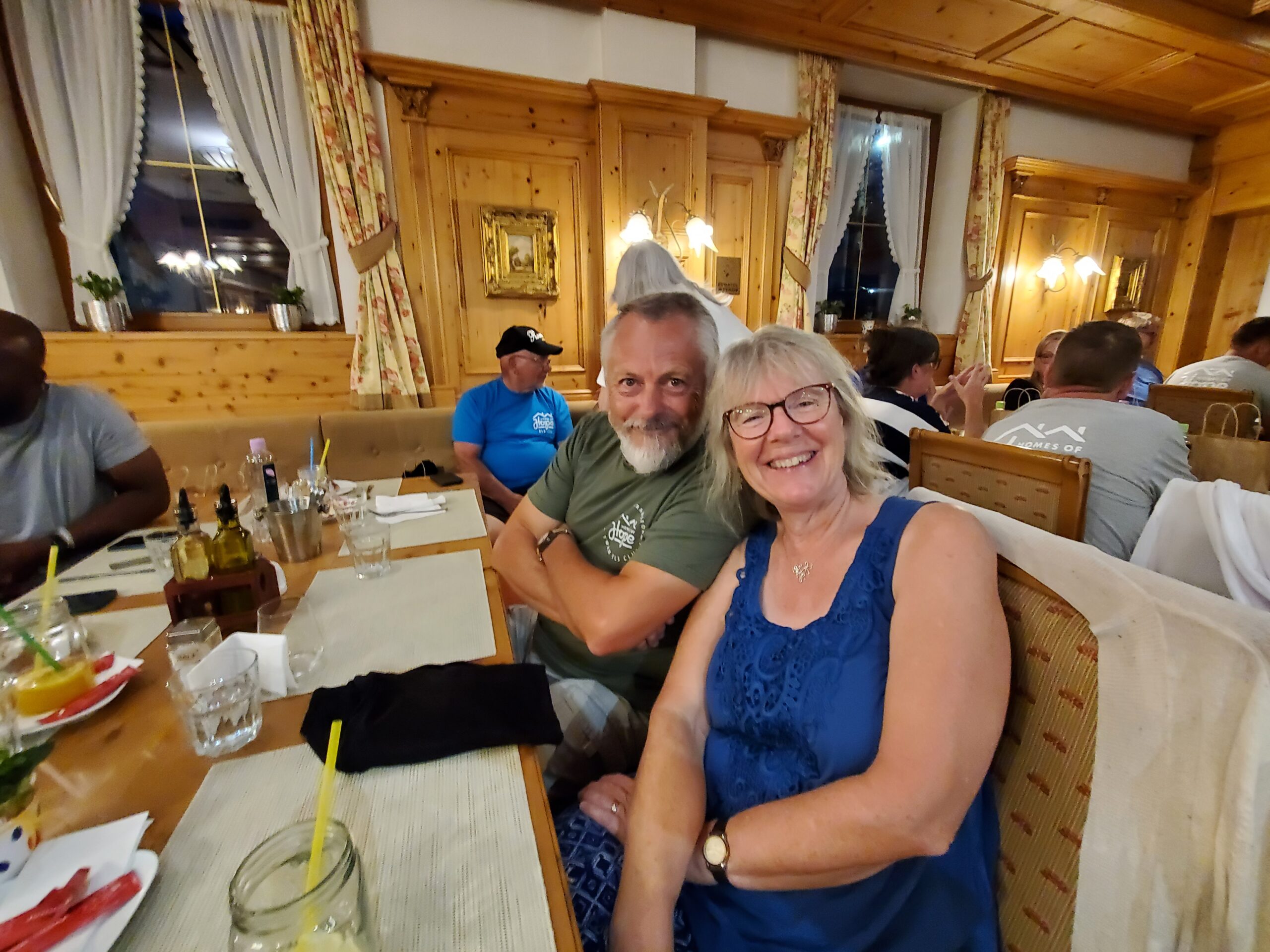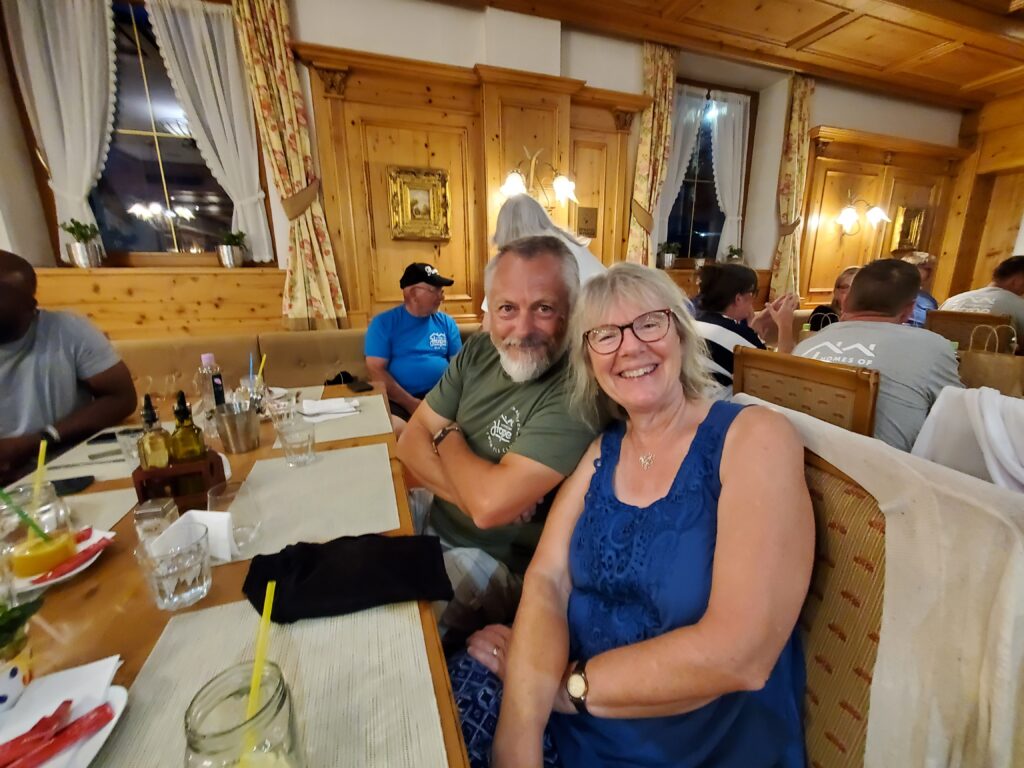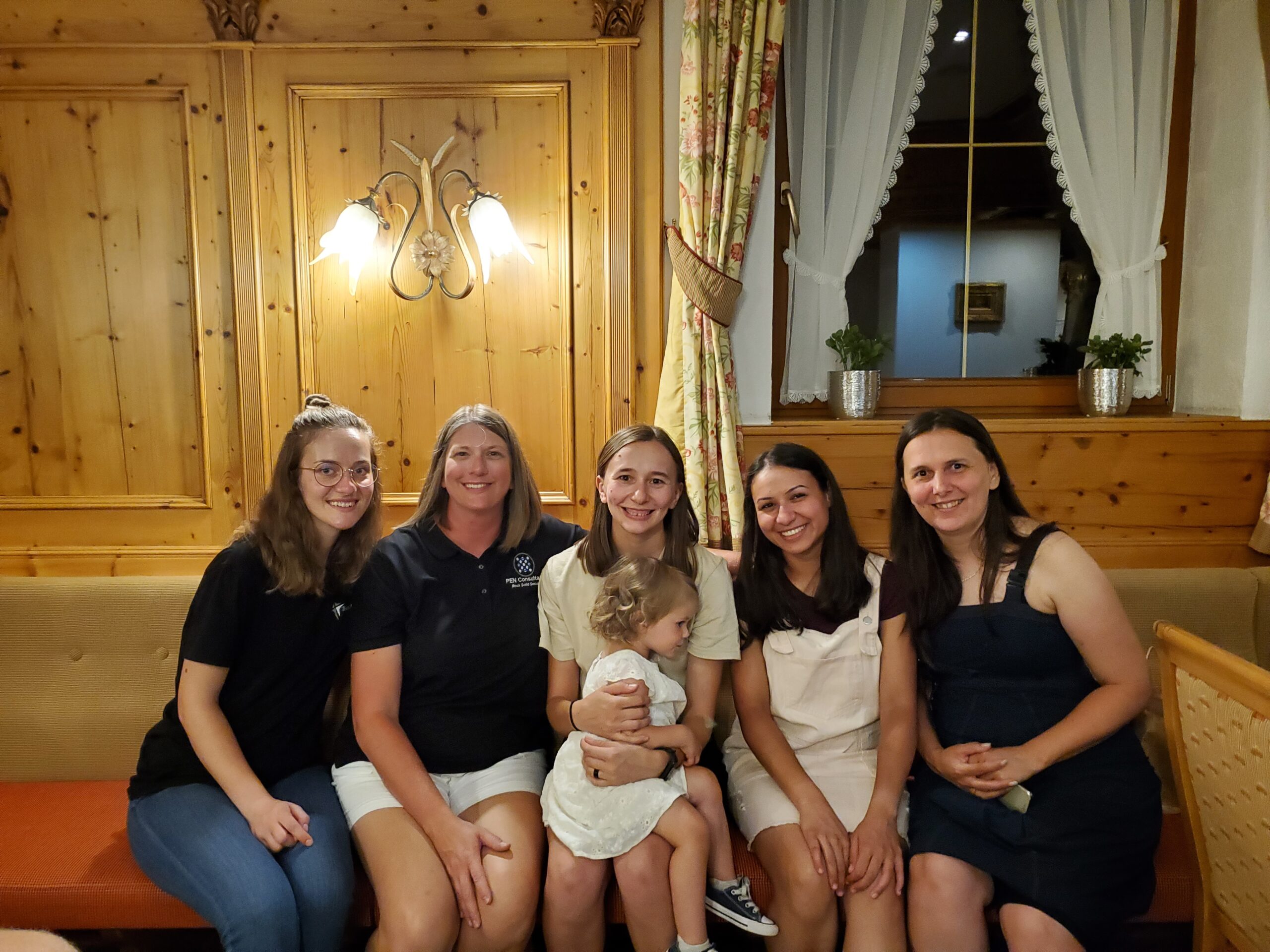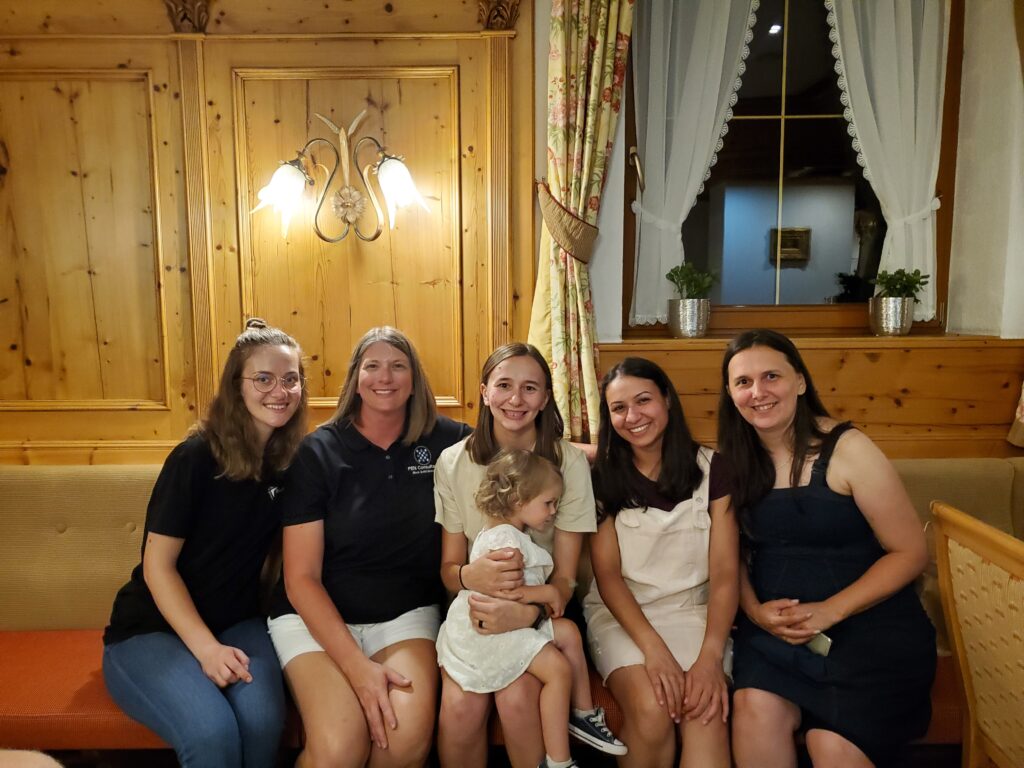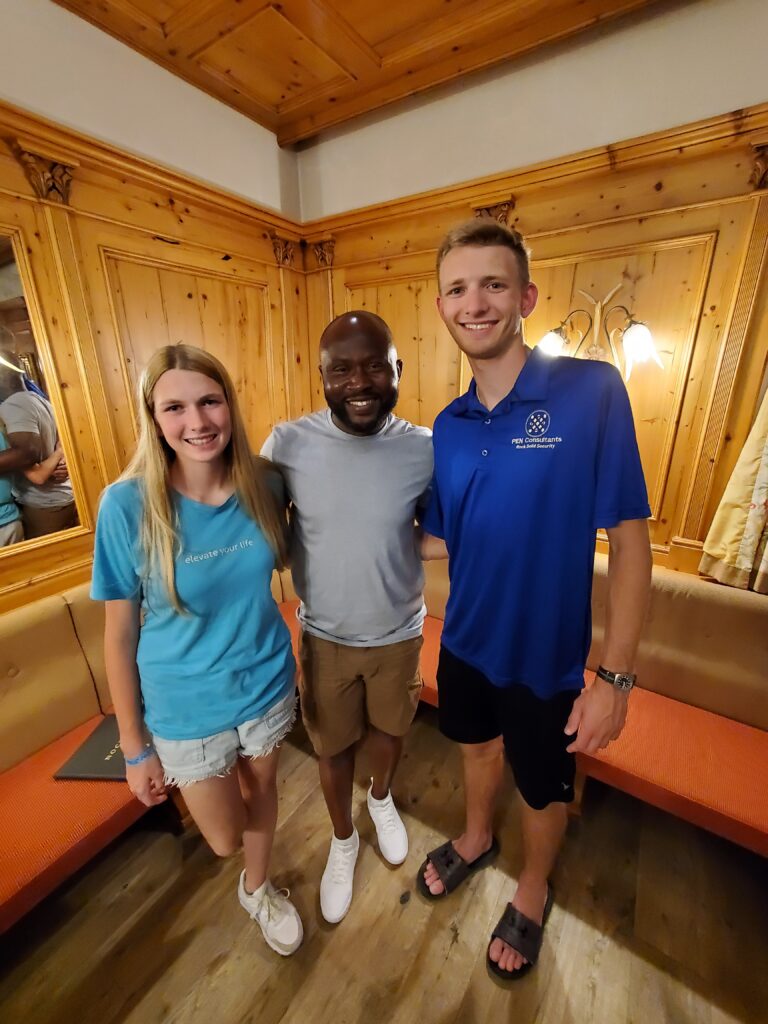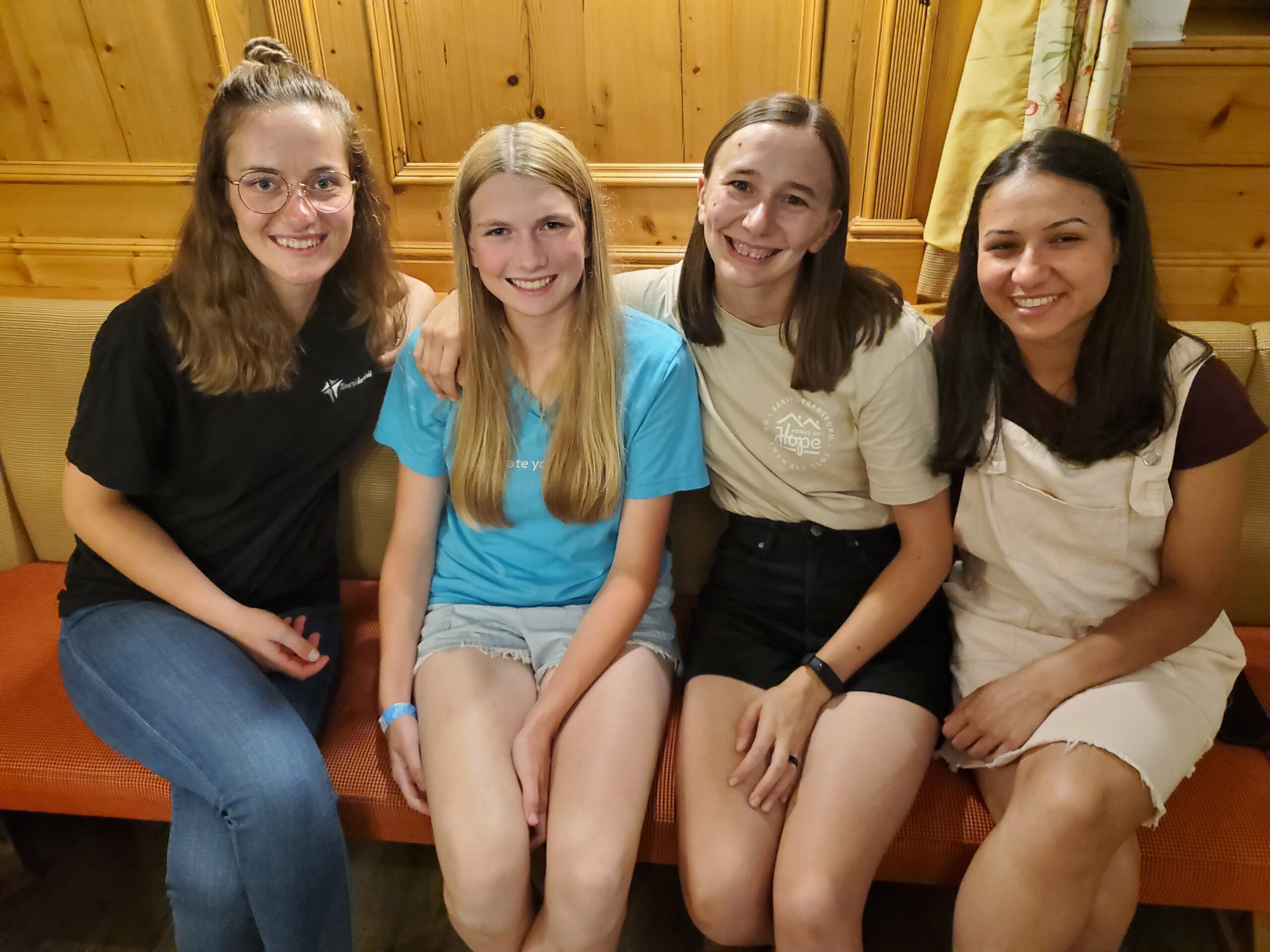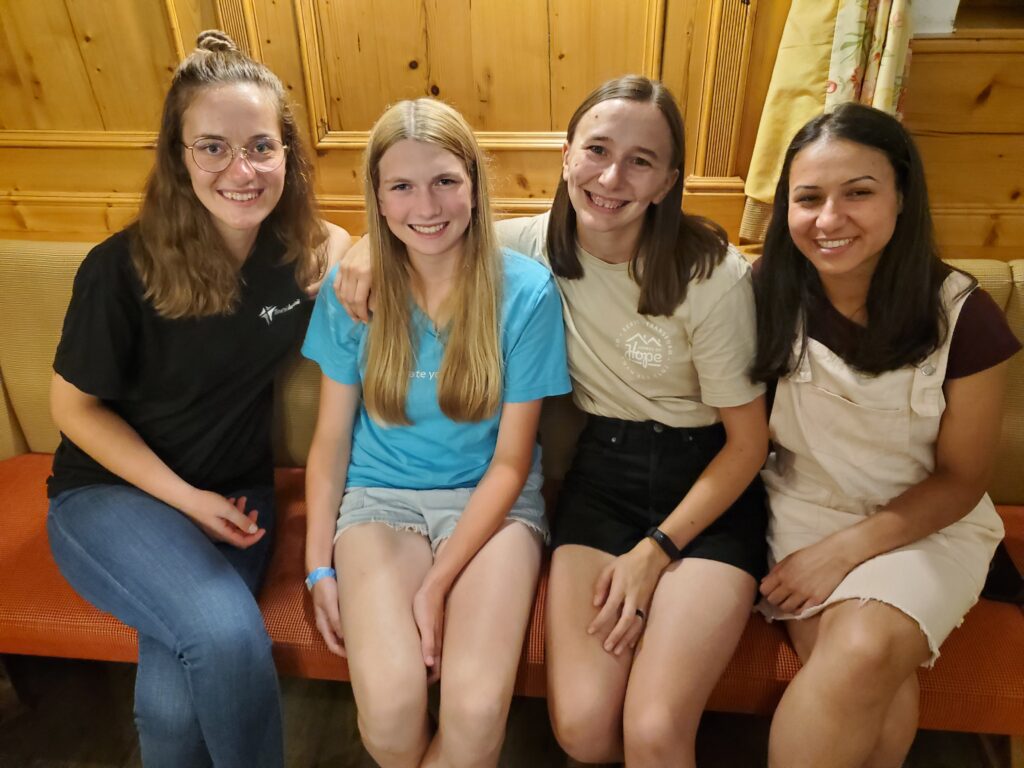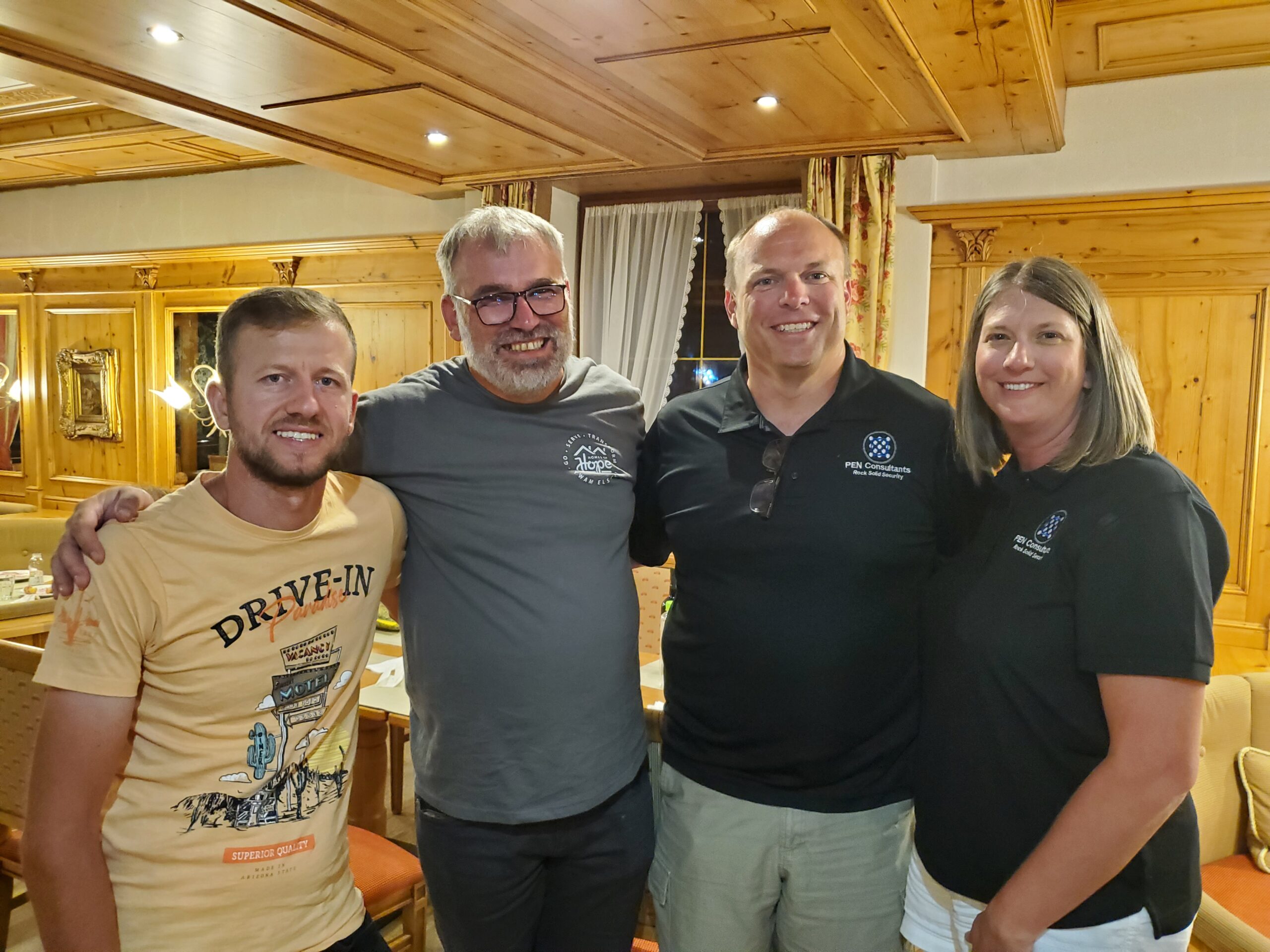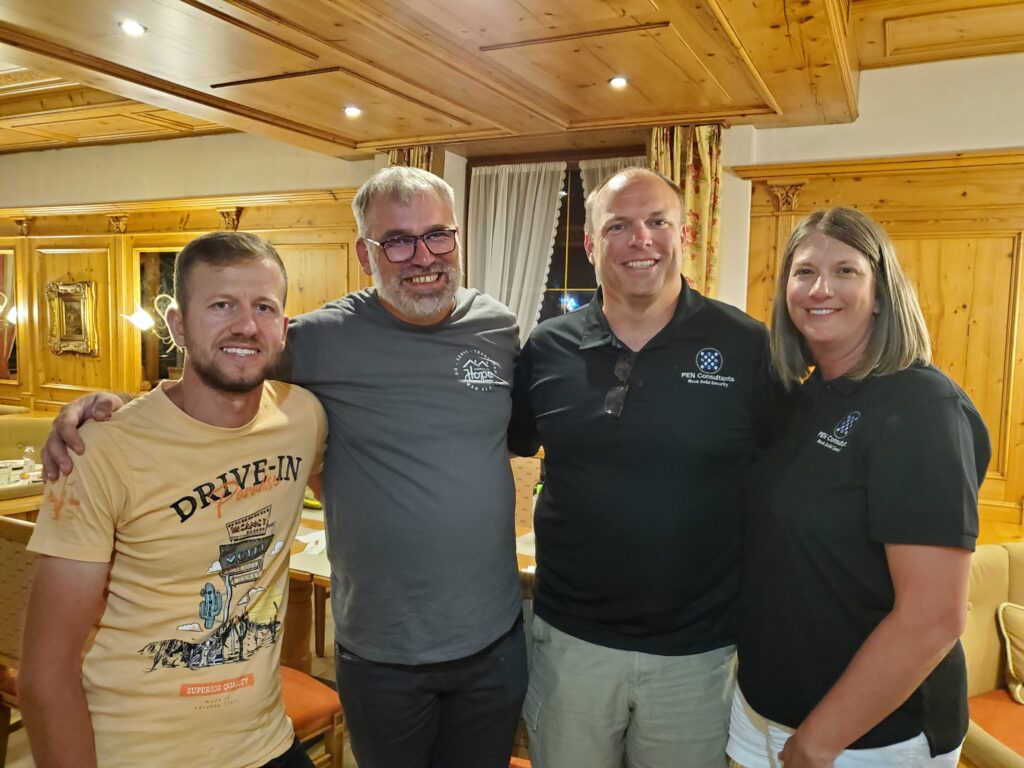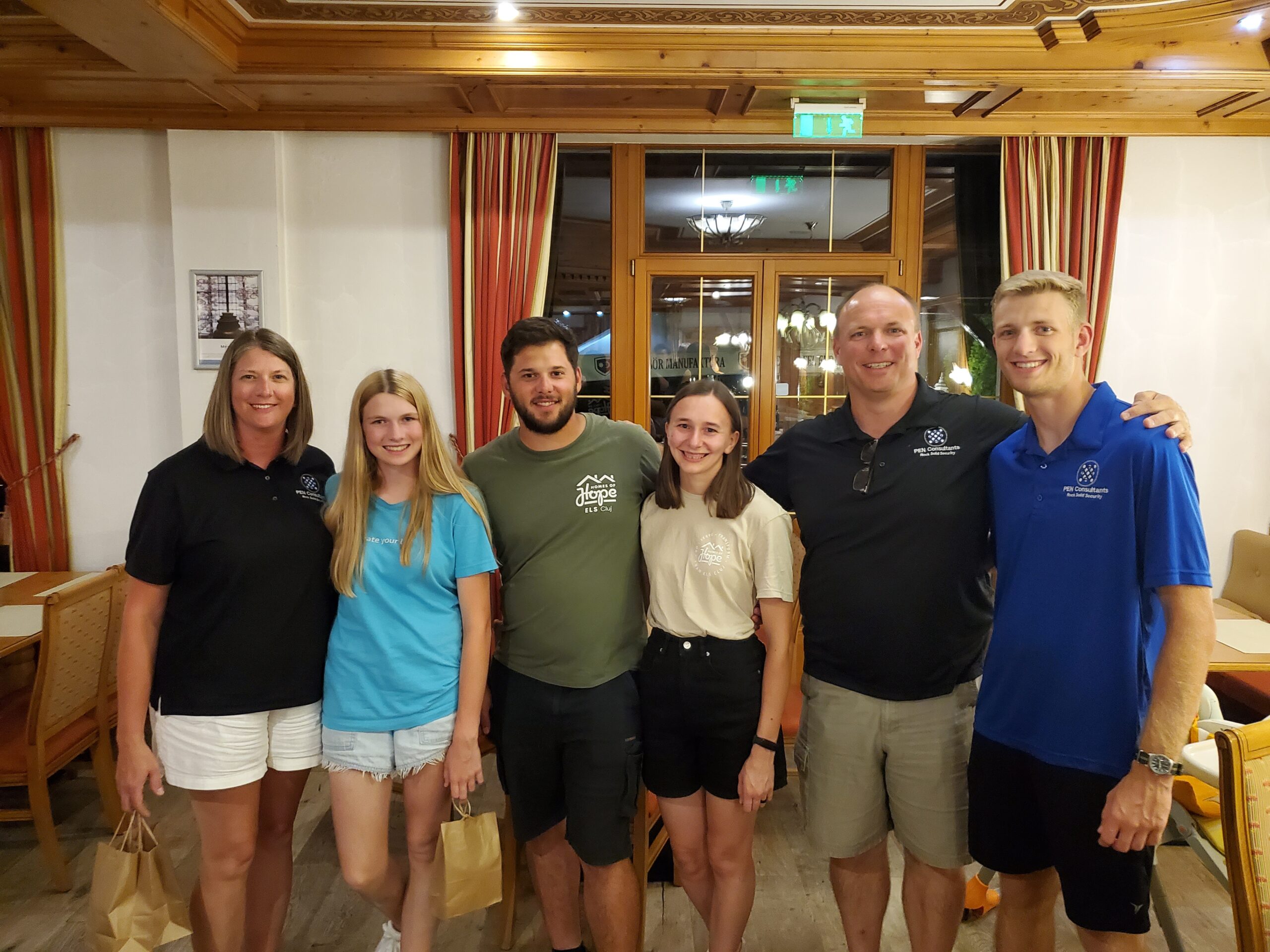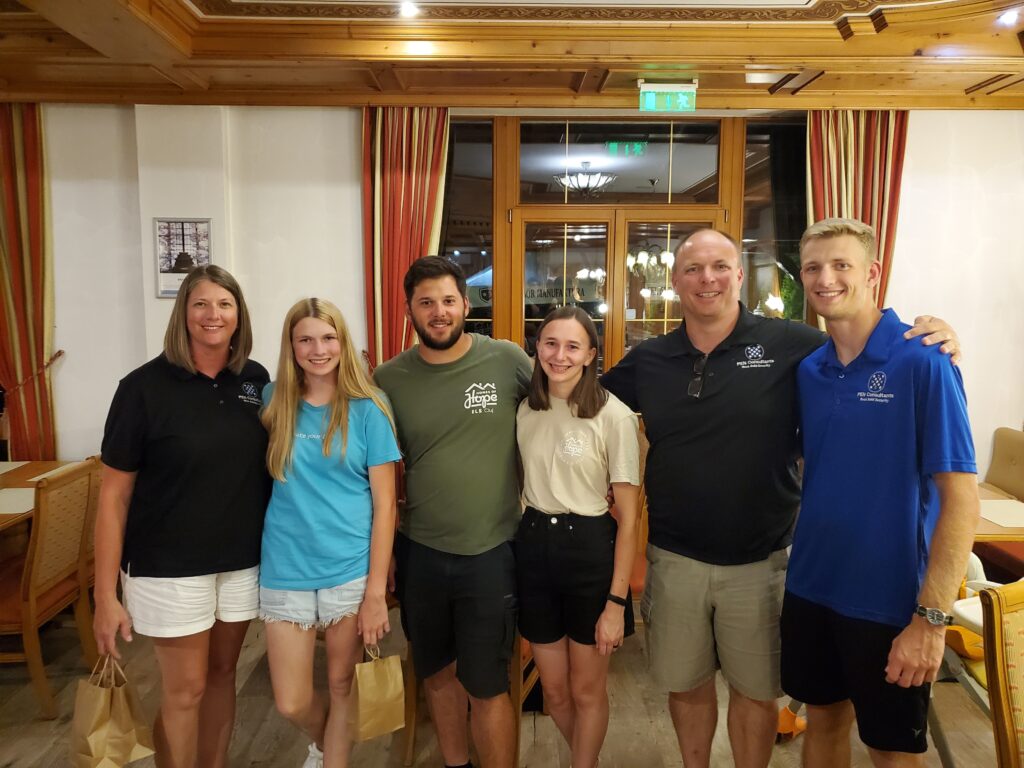 Saturday, we traveled to Biertan, which was about 45 minutes from Sighisoara. Here, we toured a fortified church.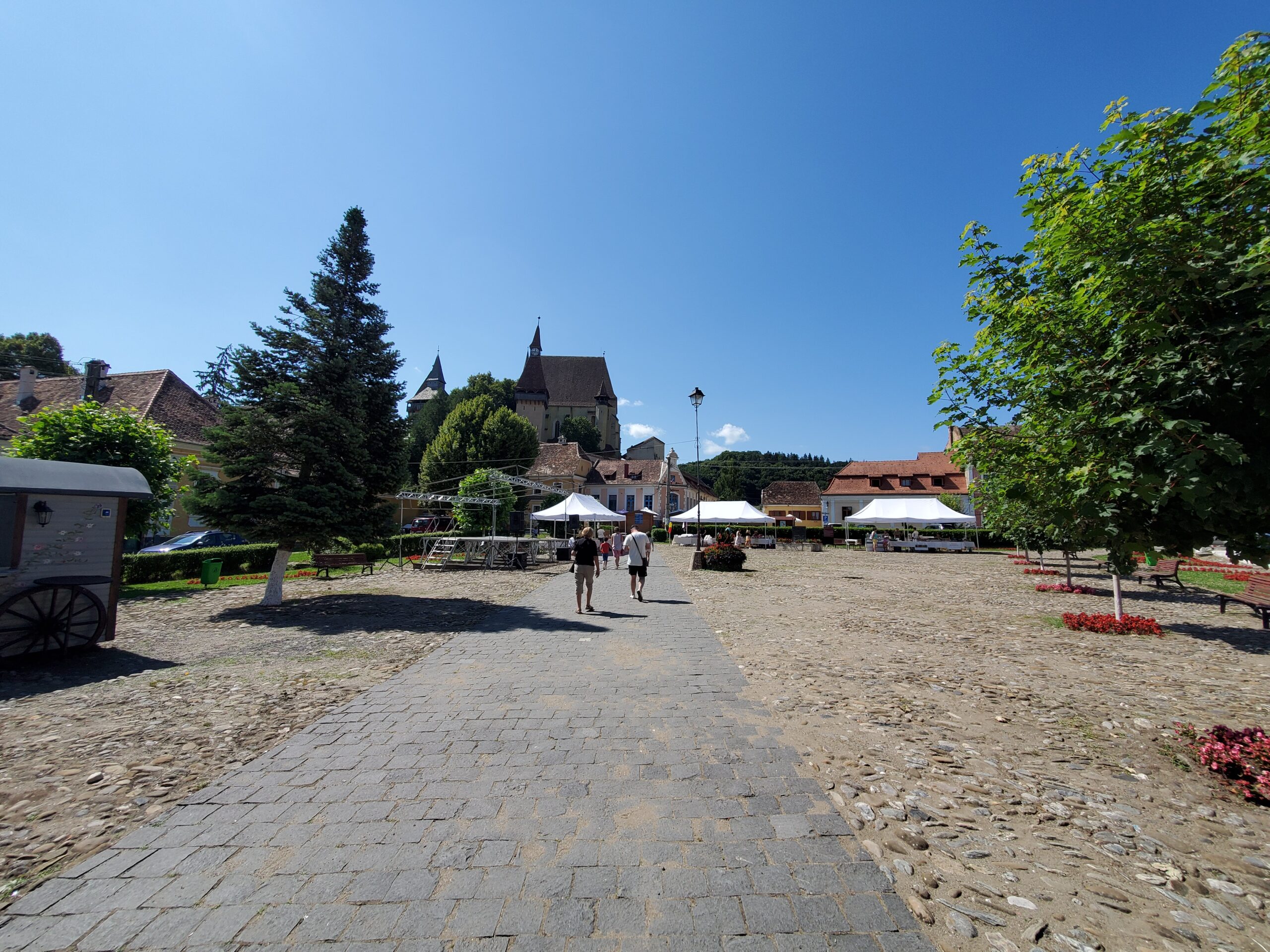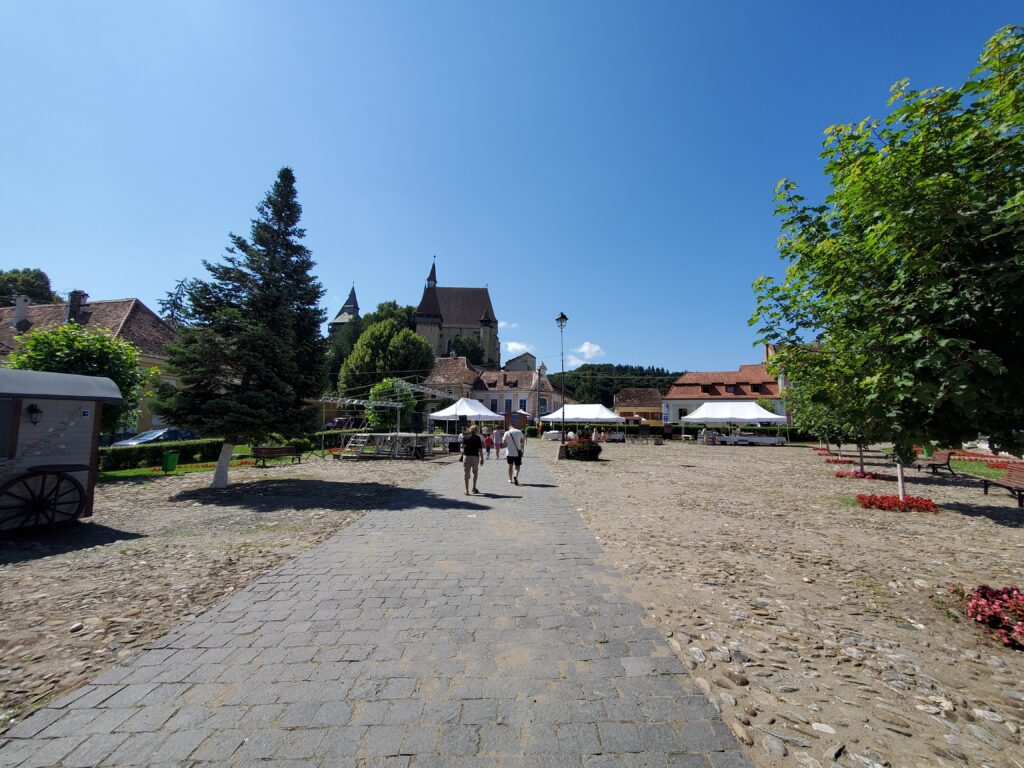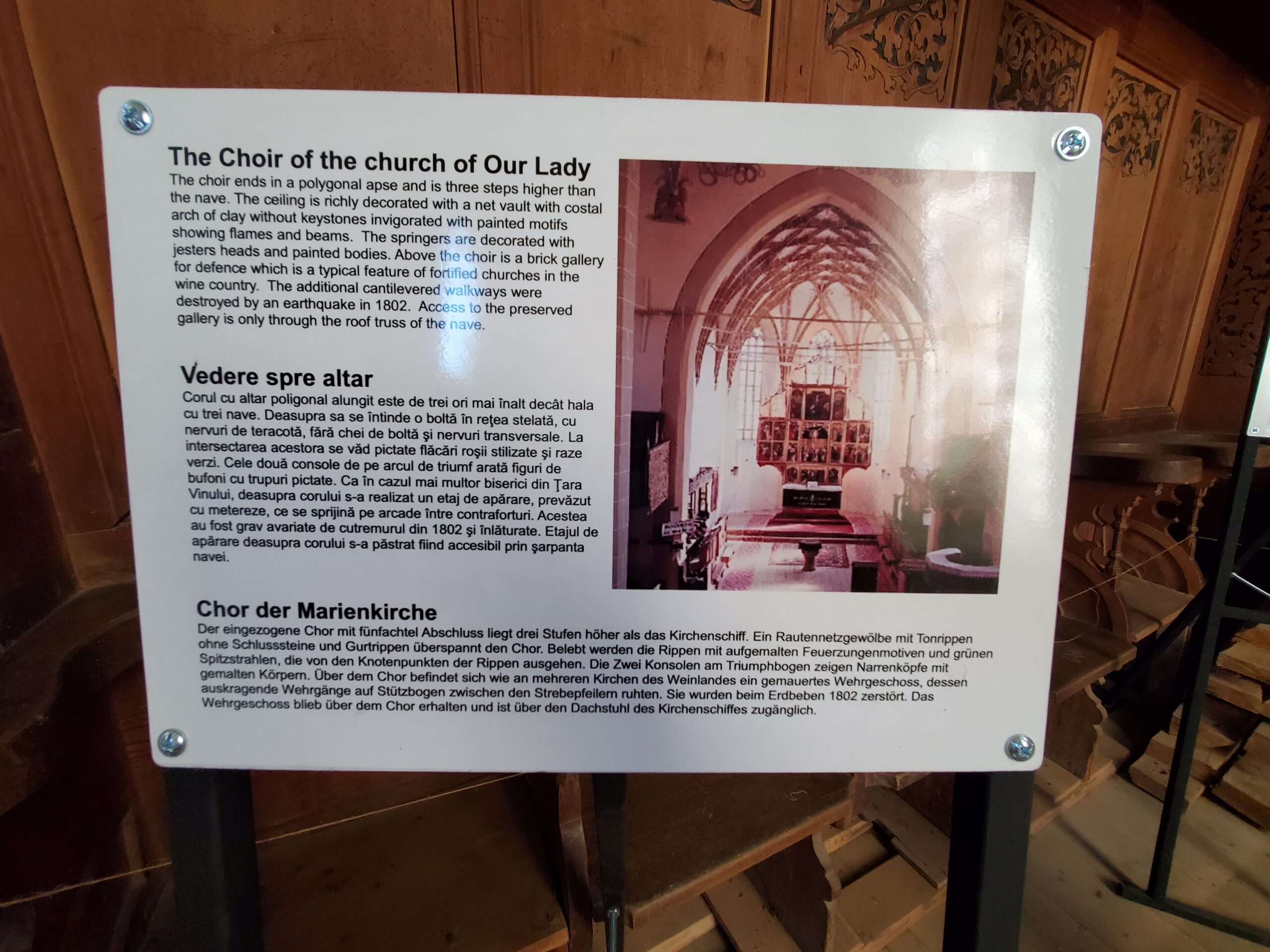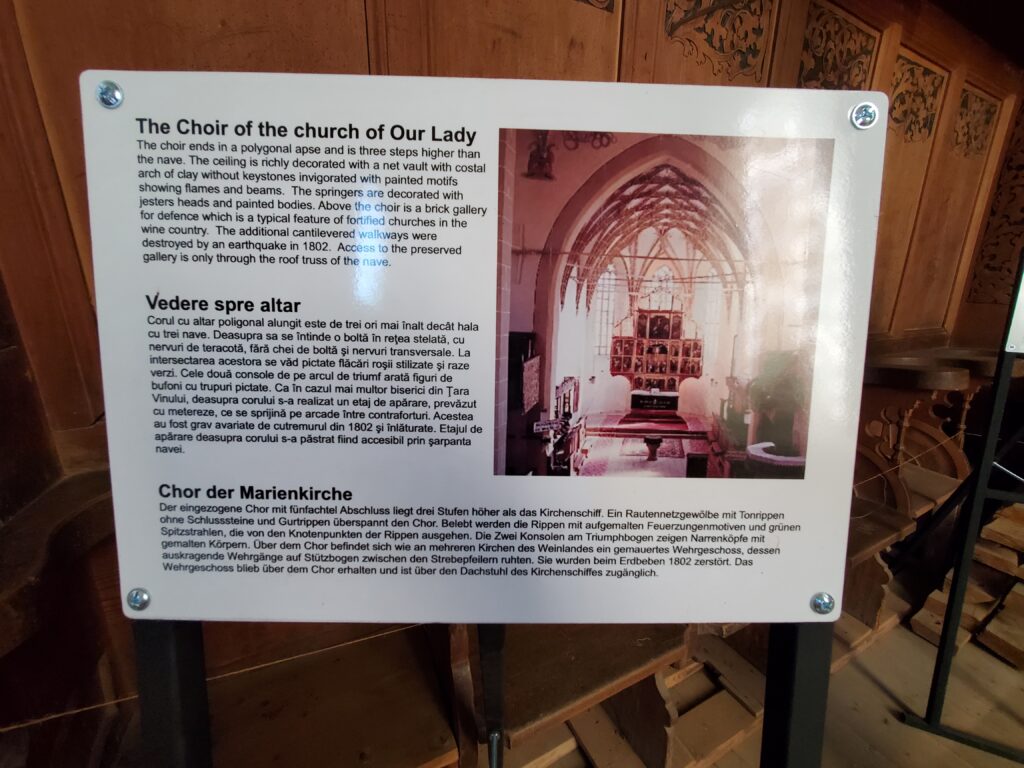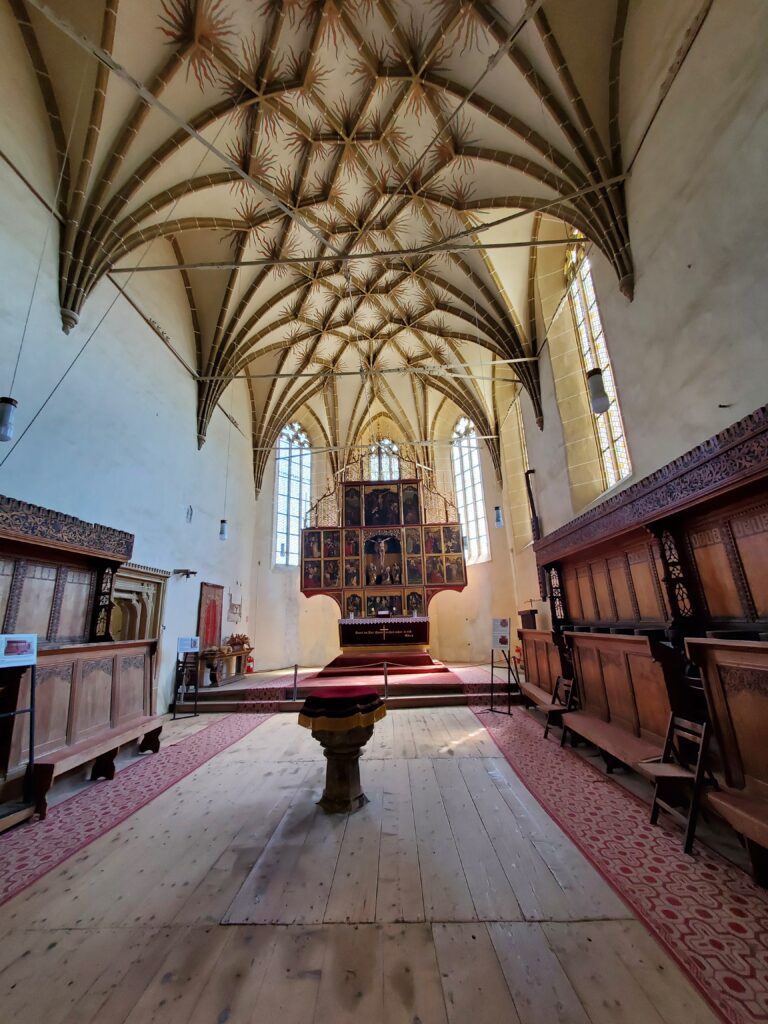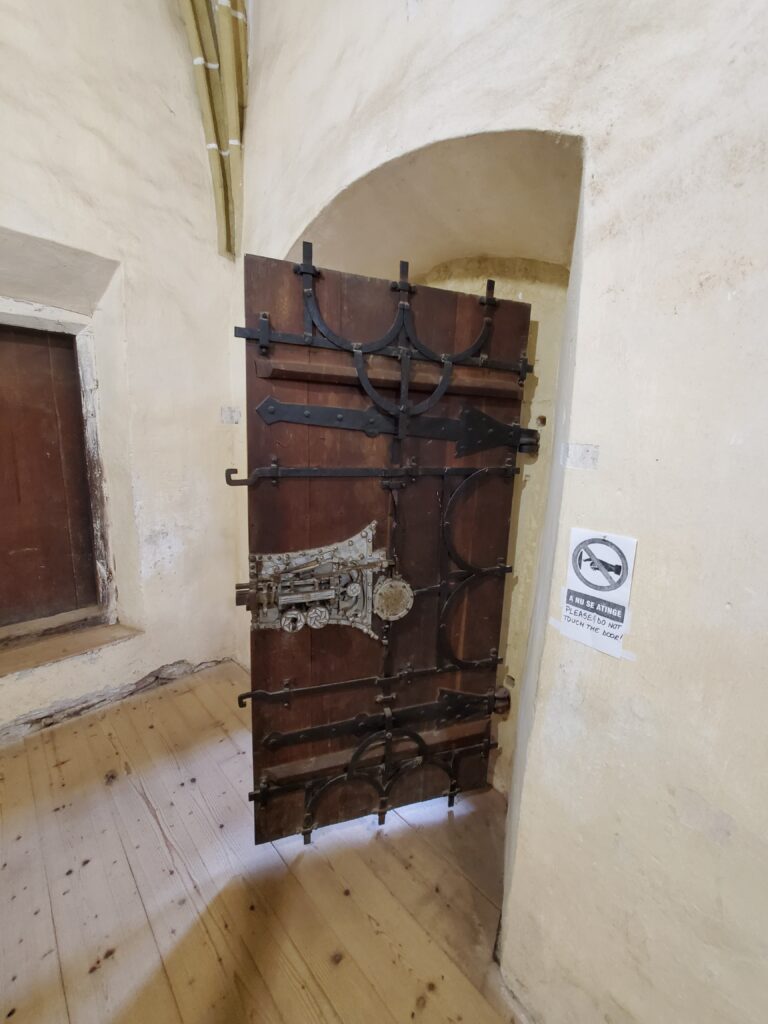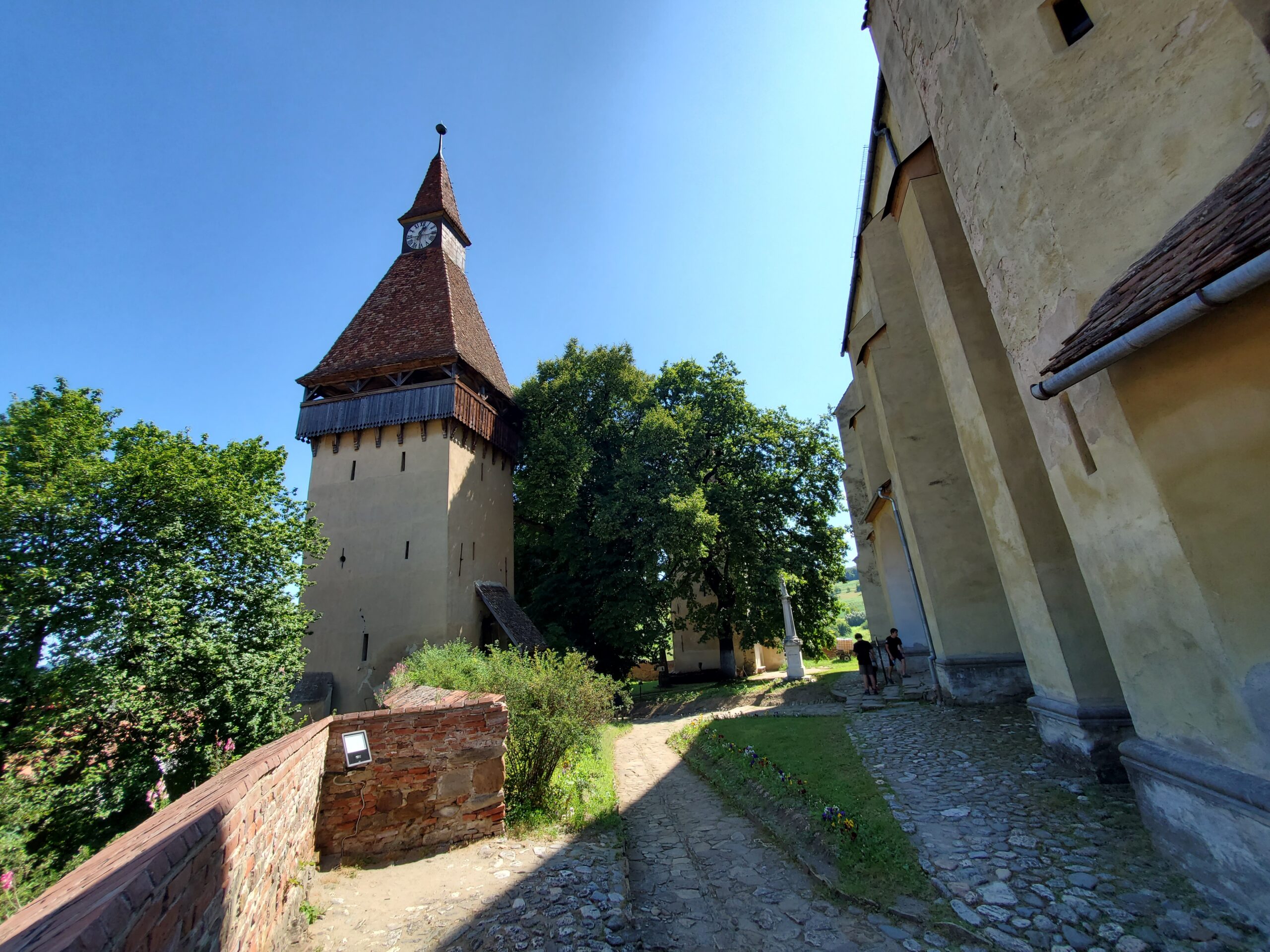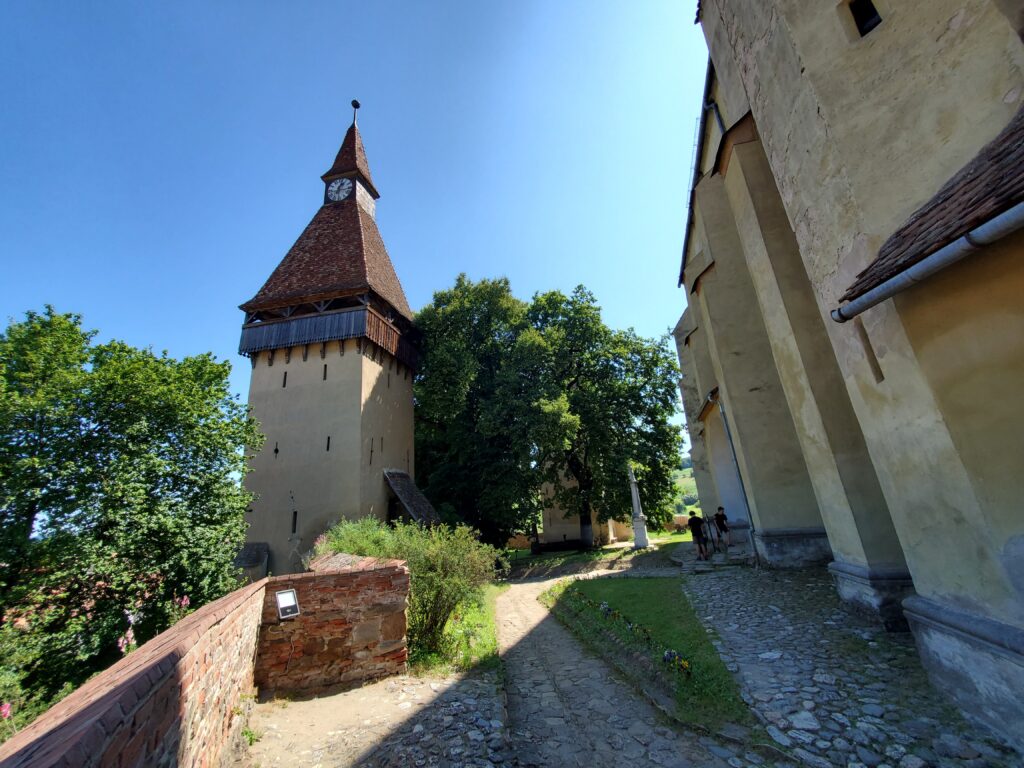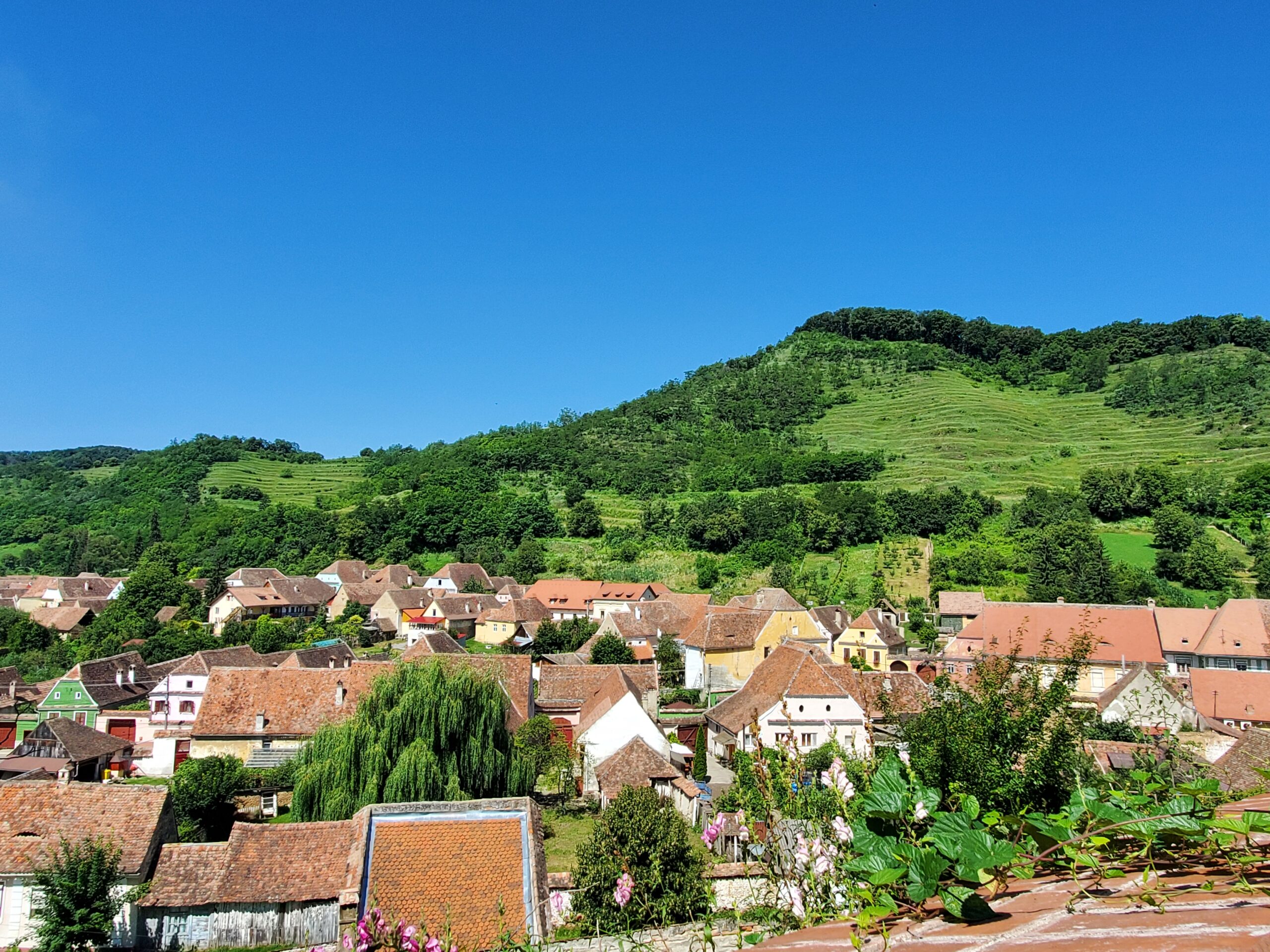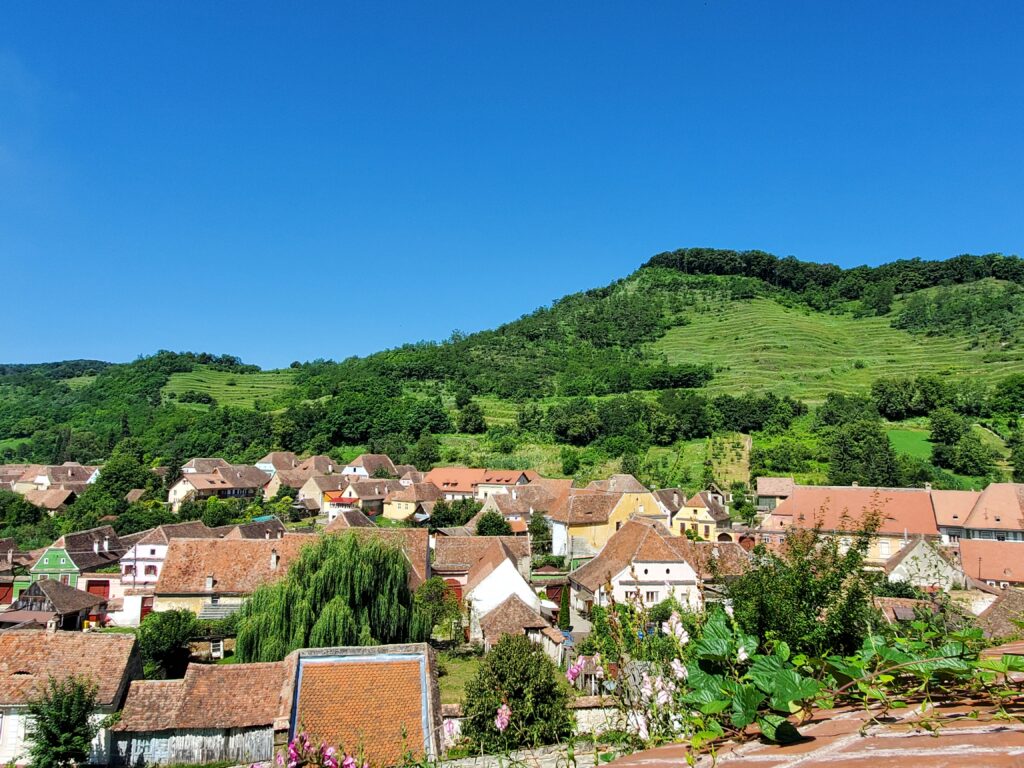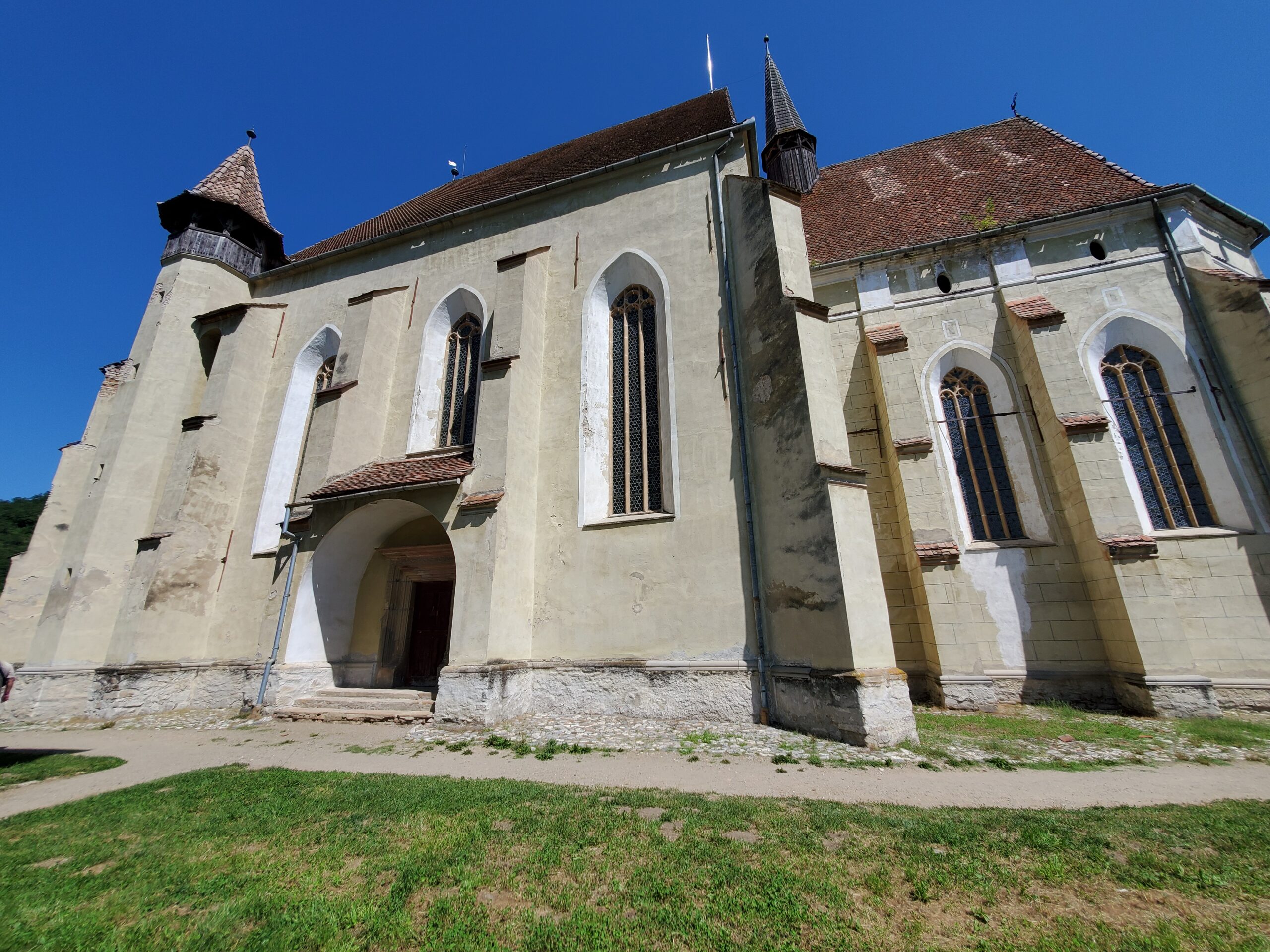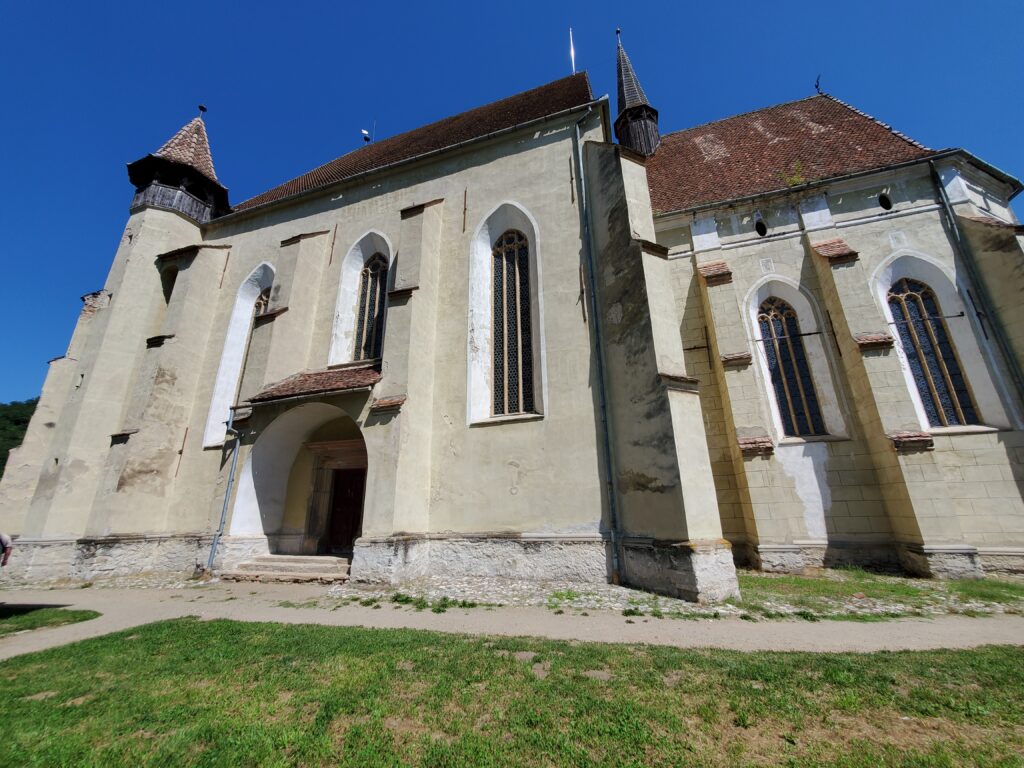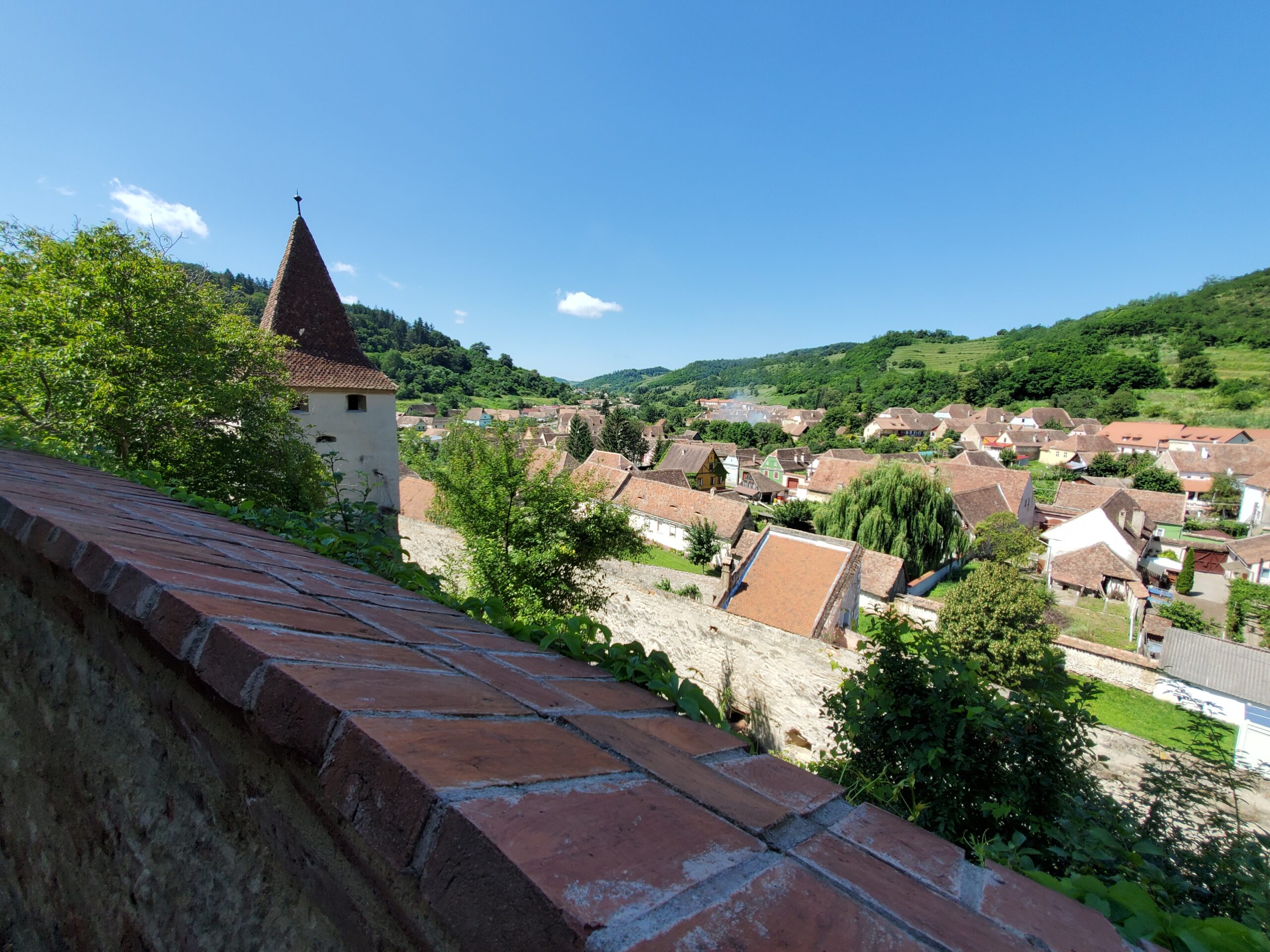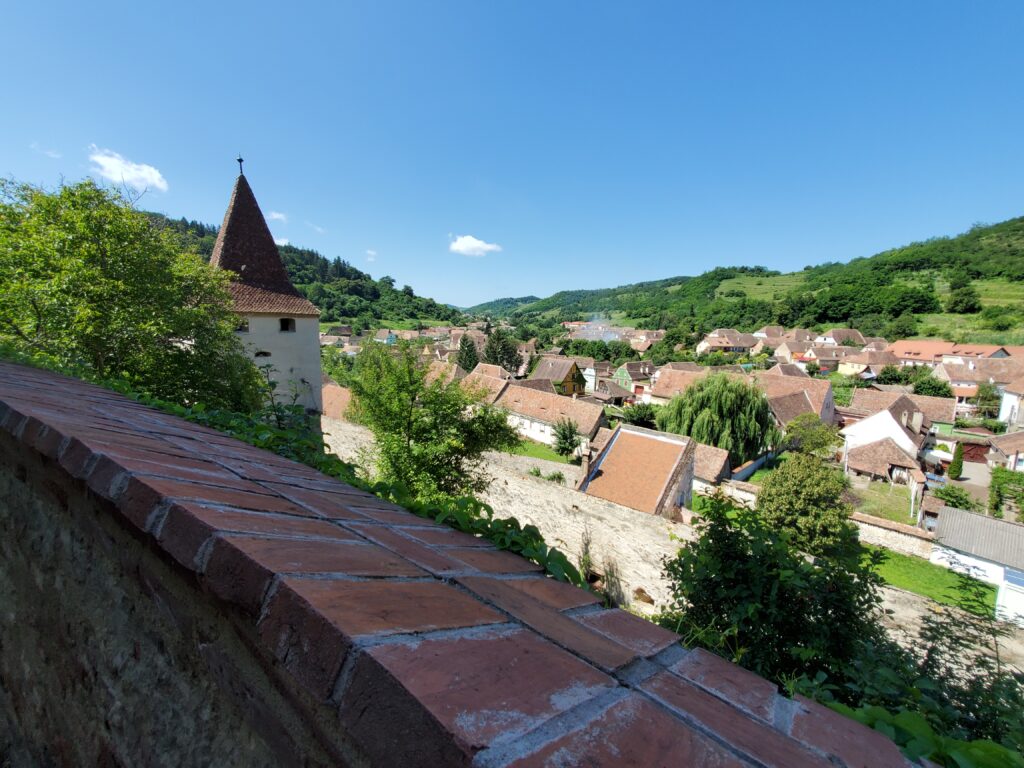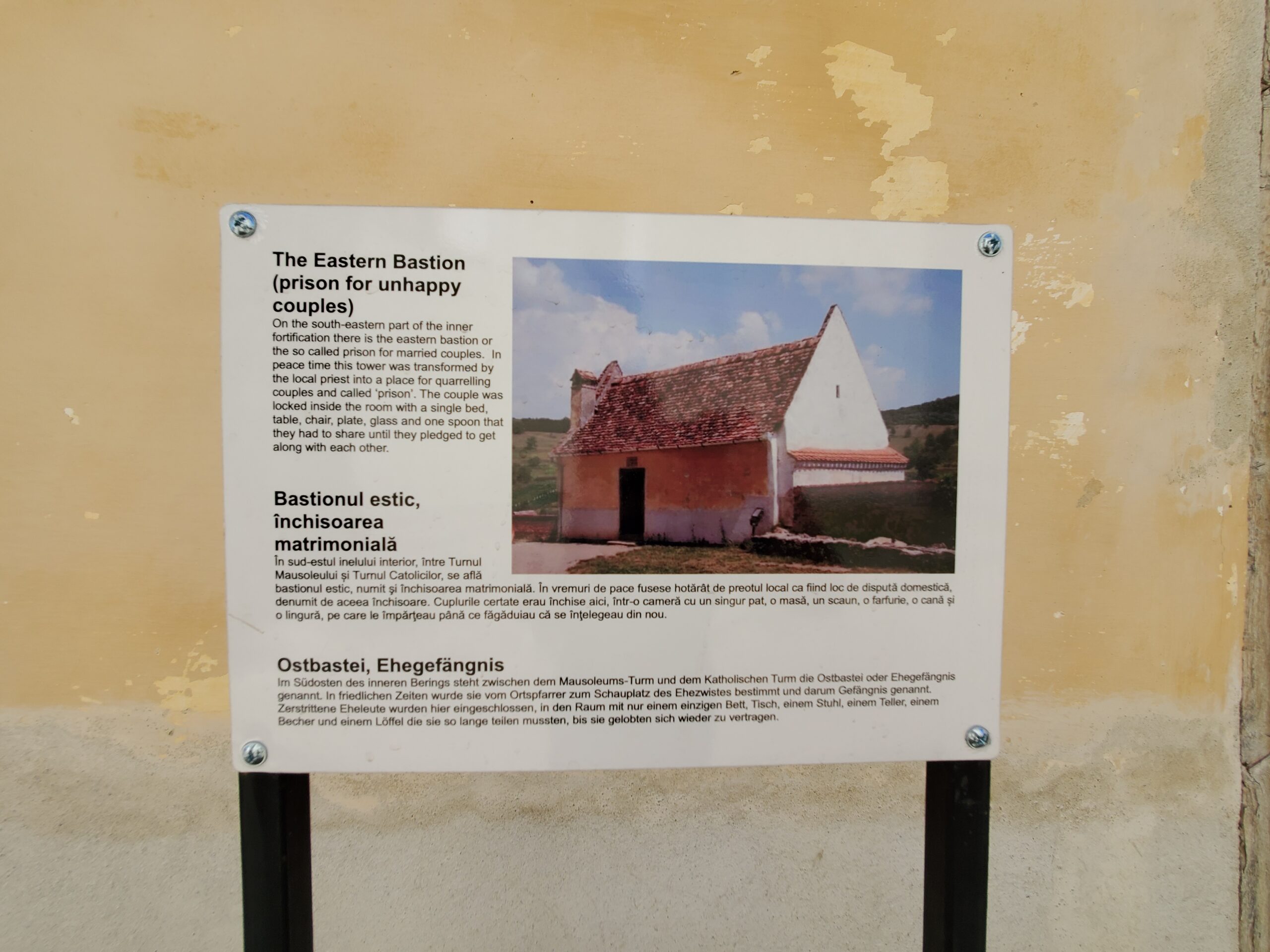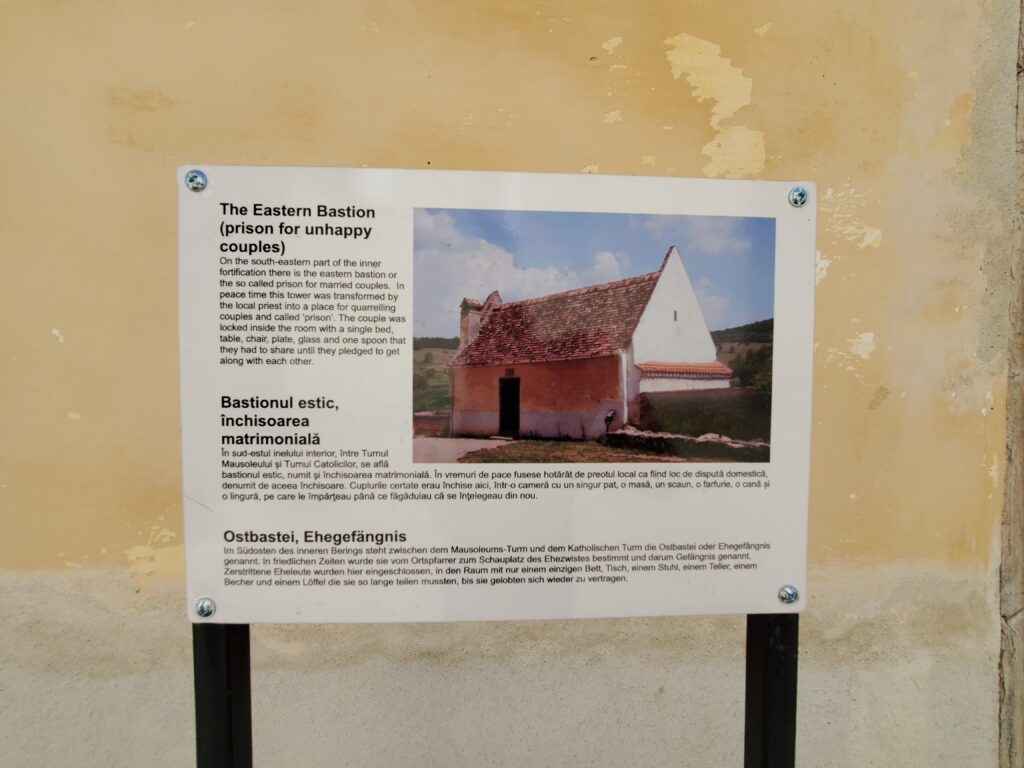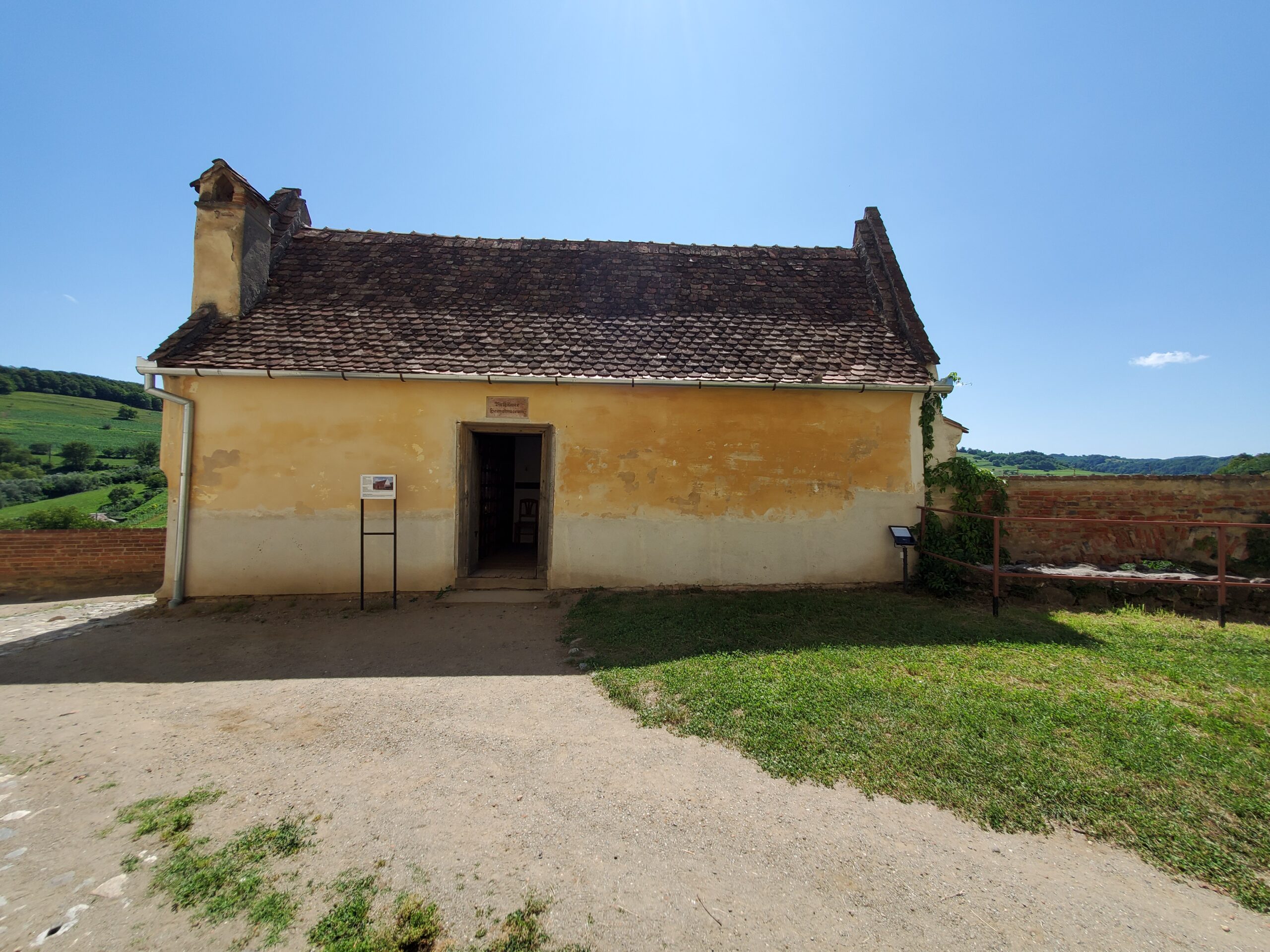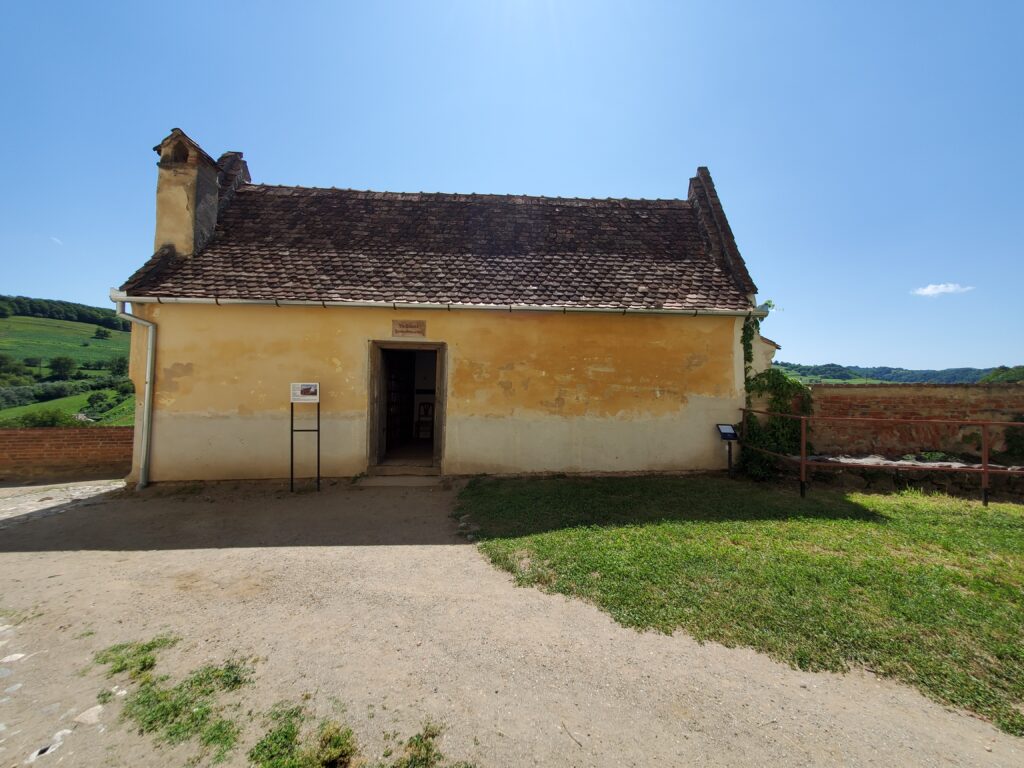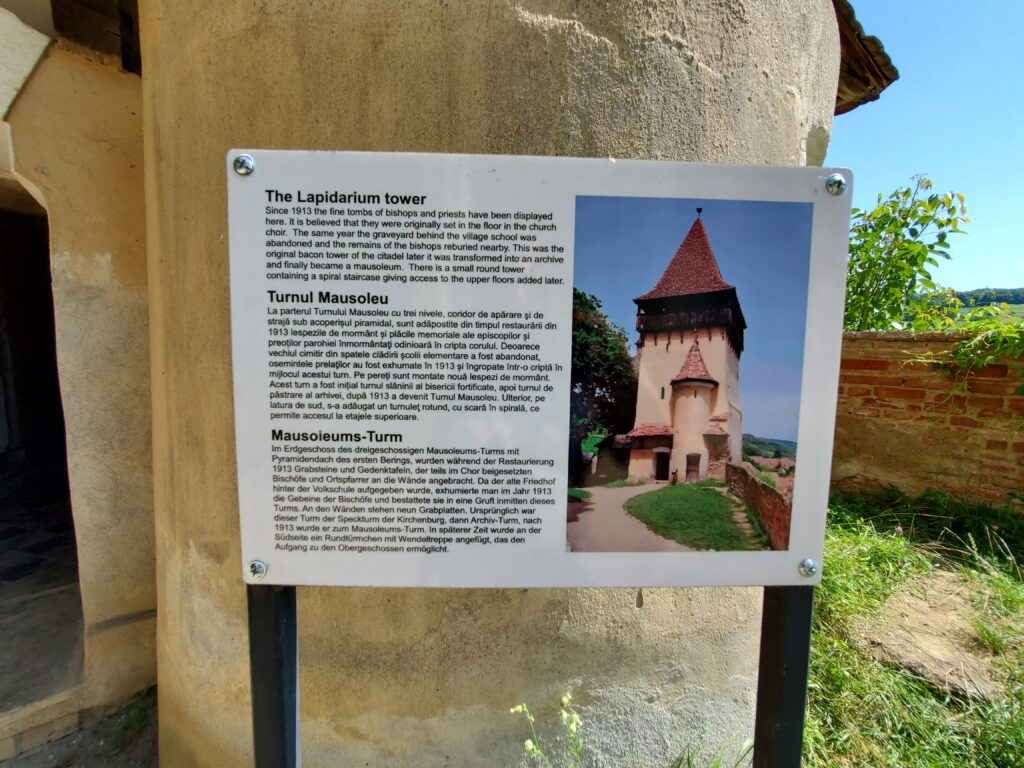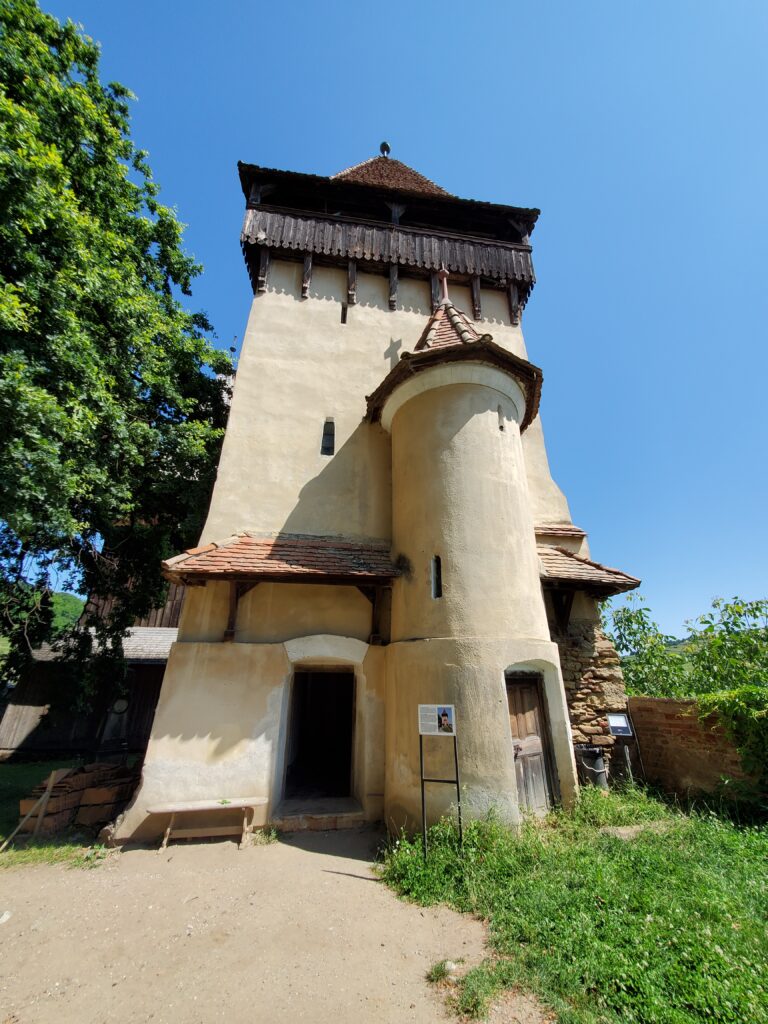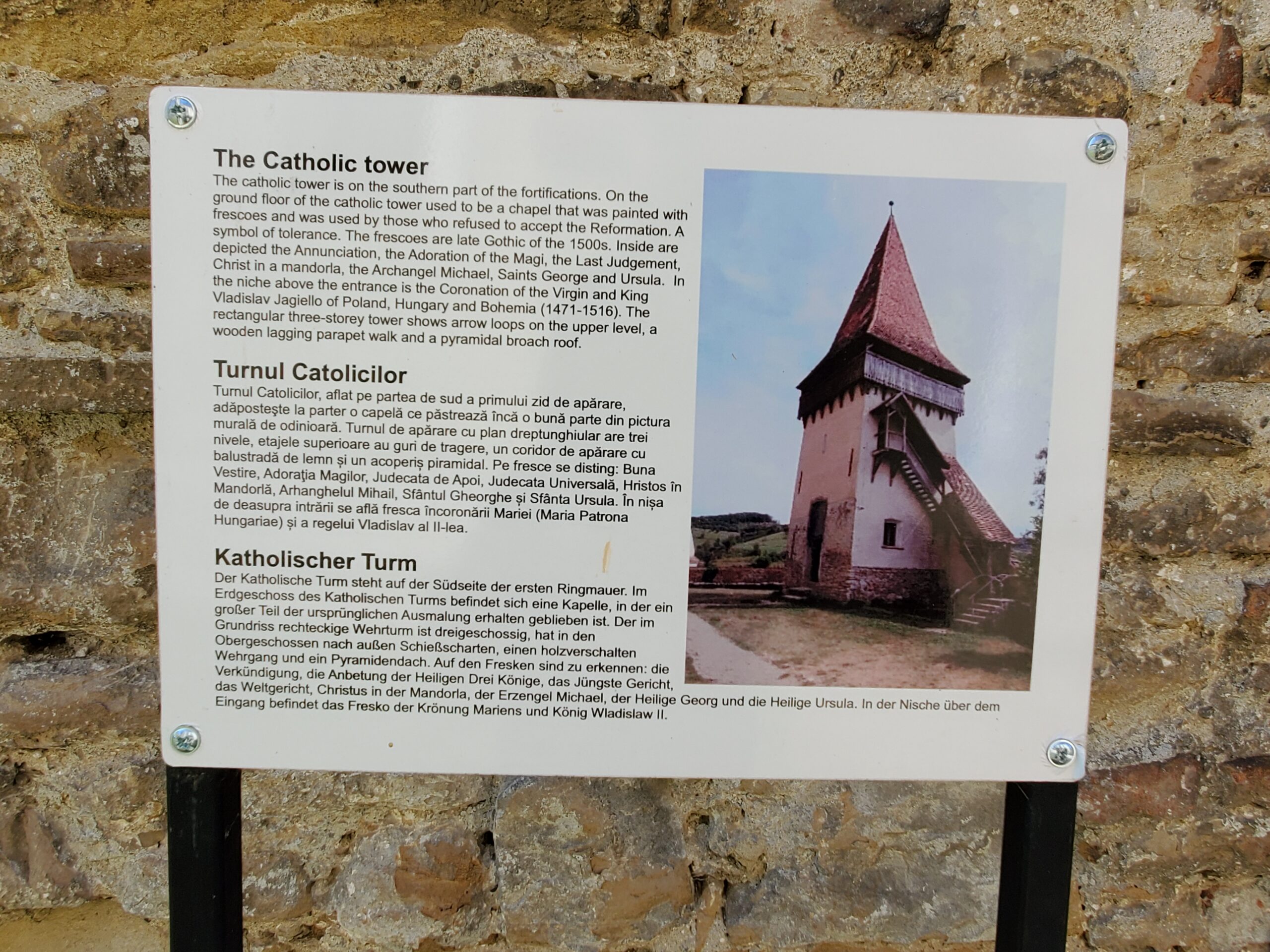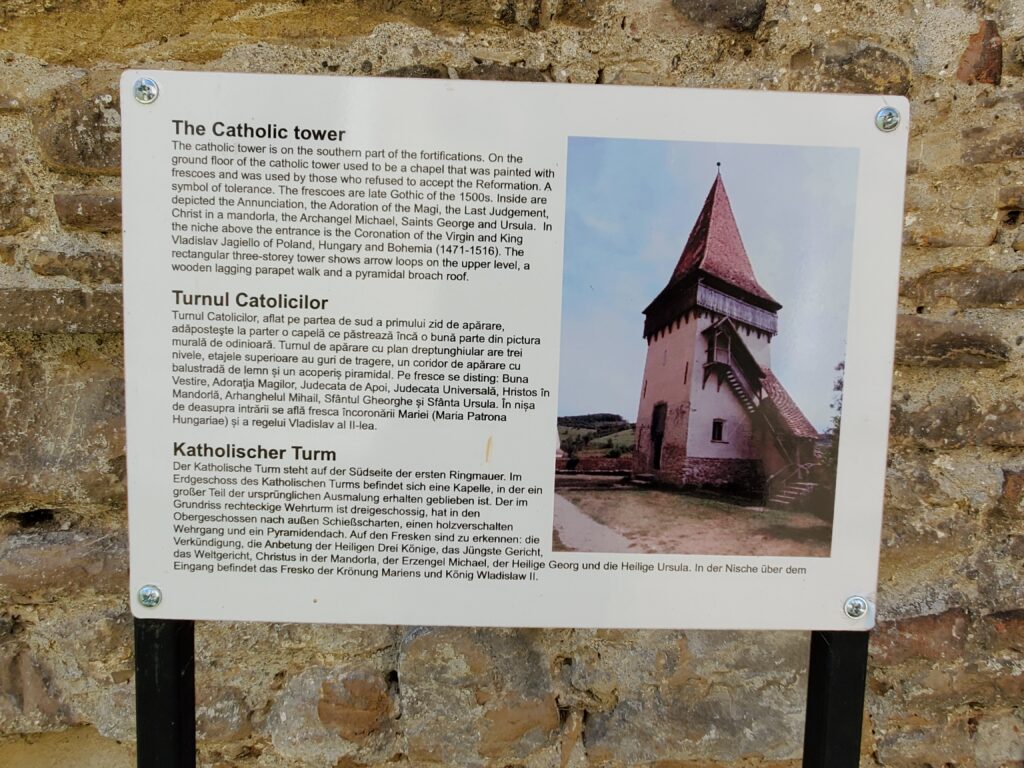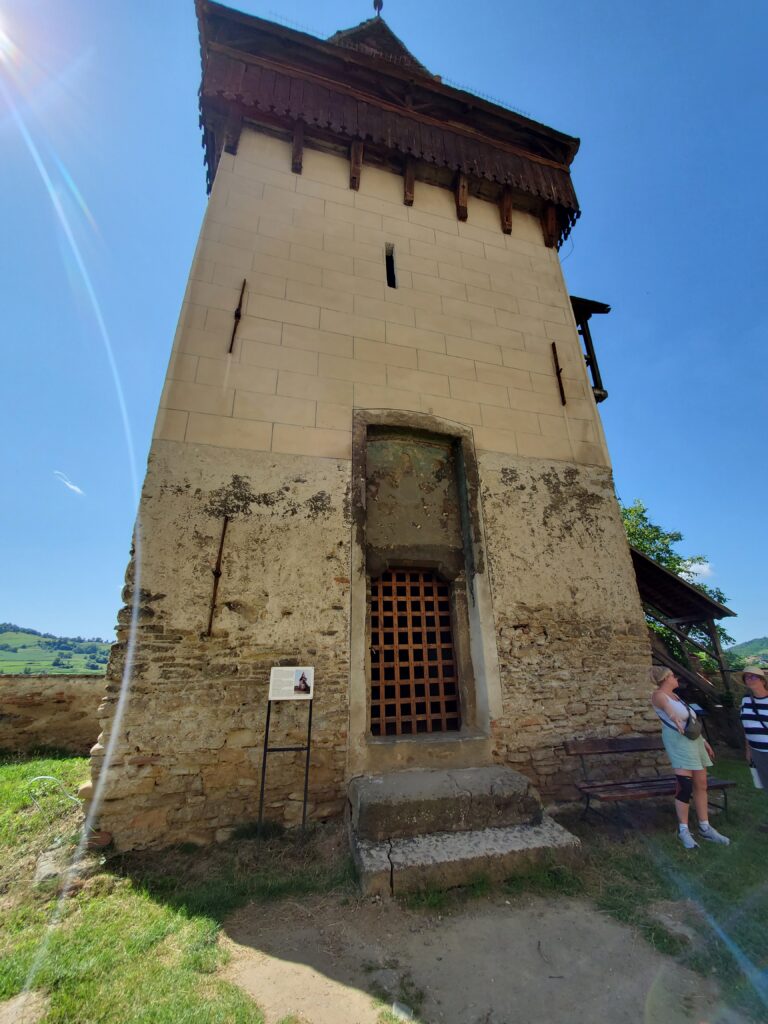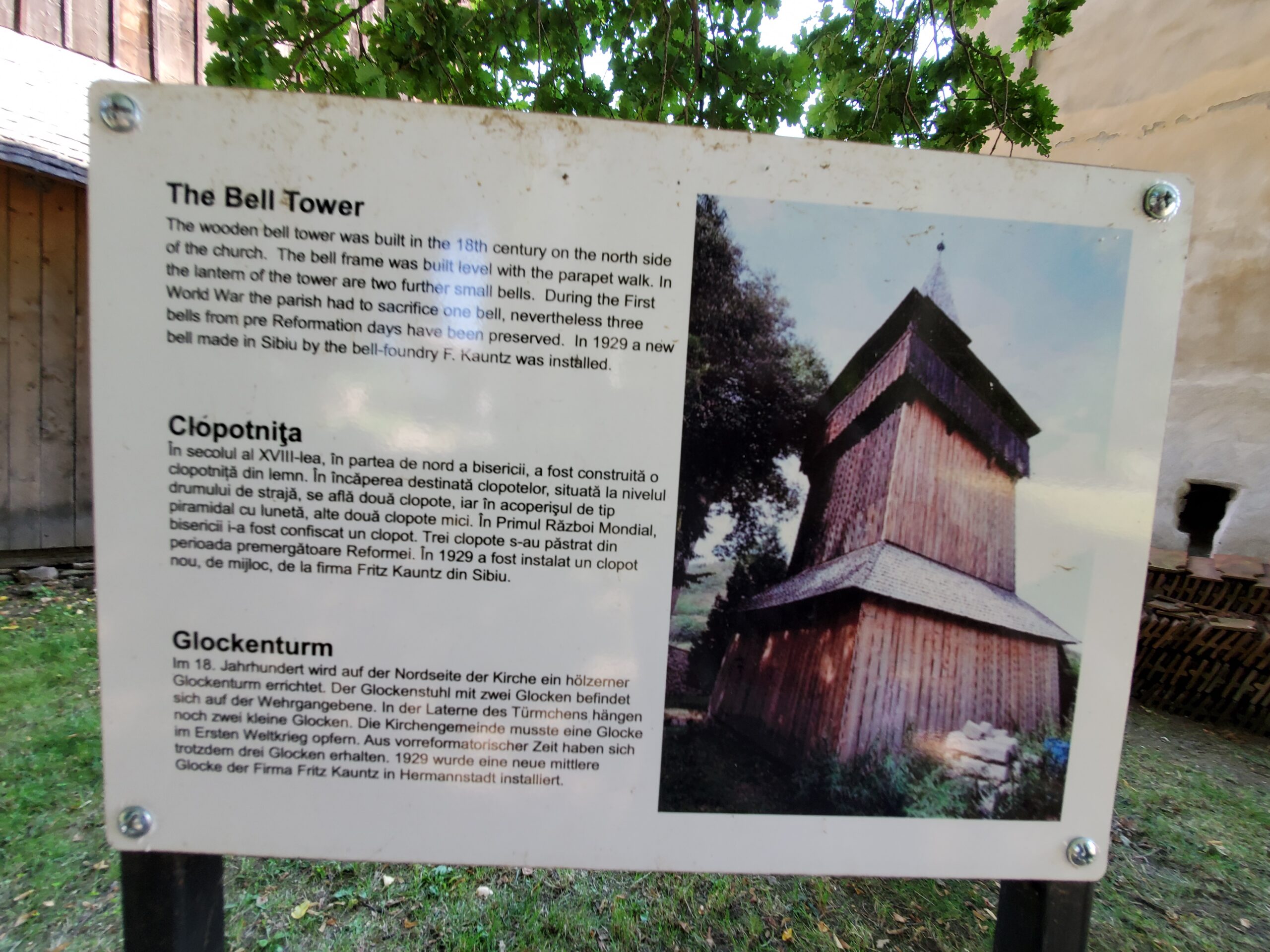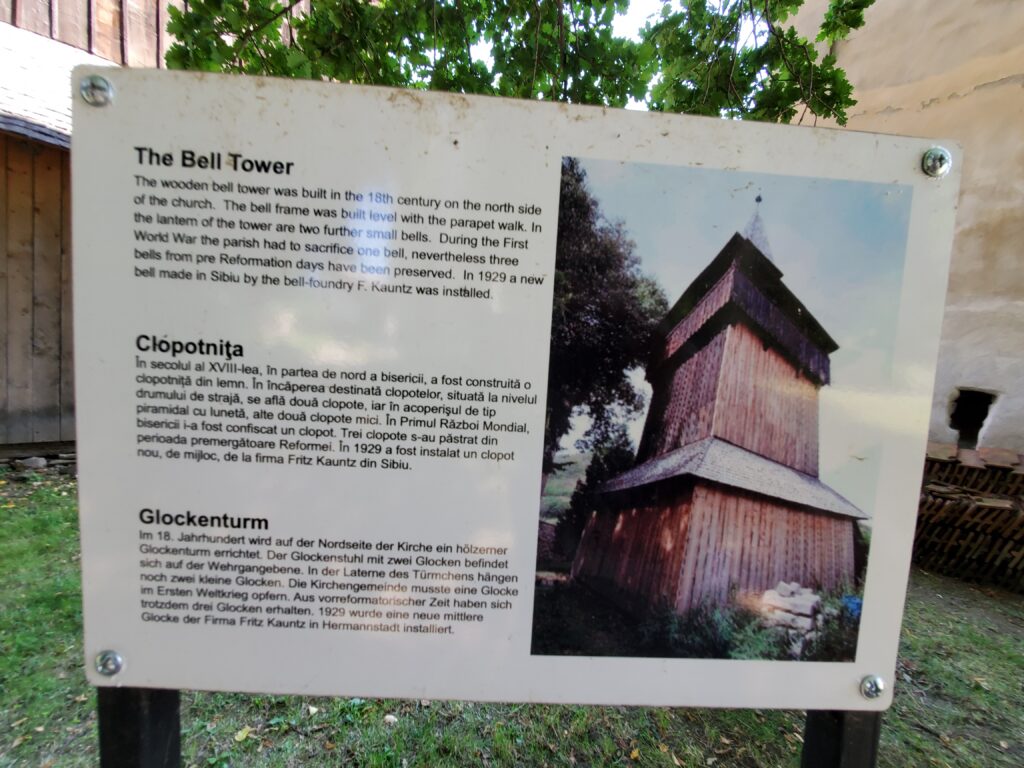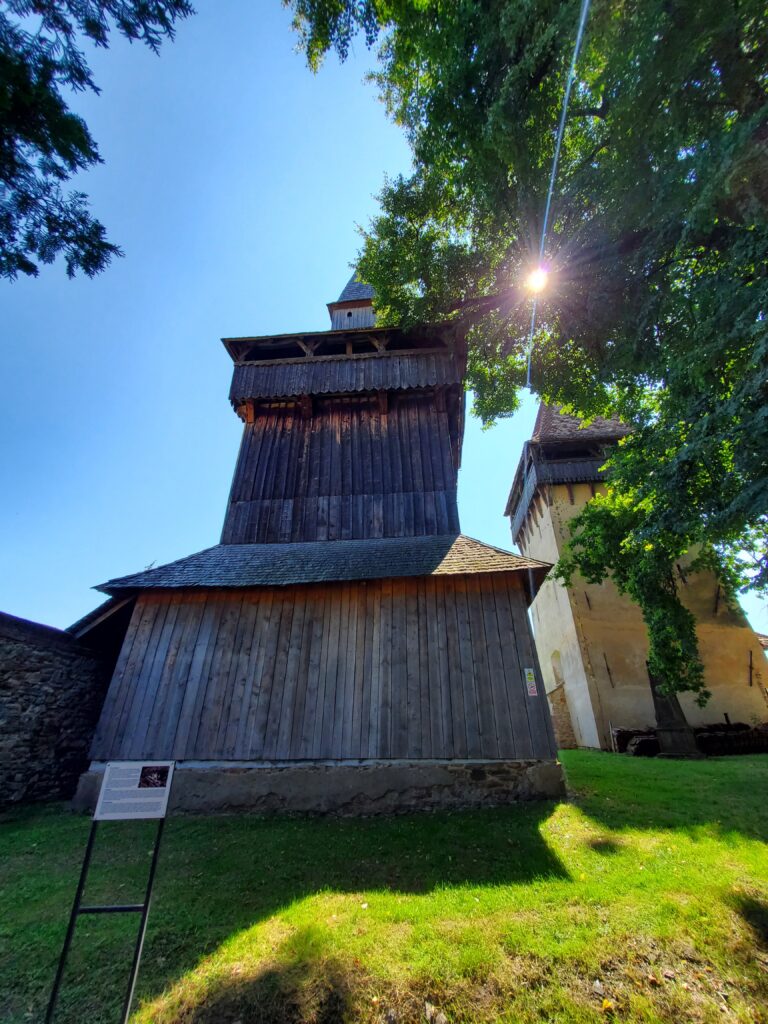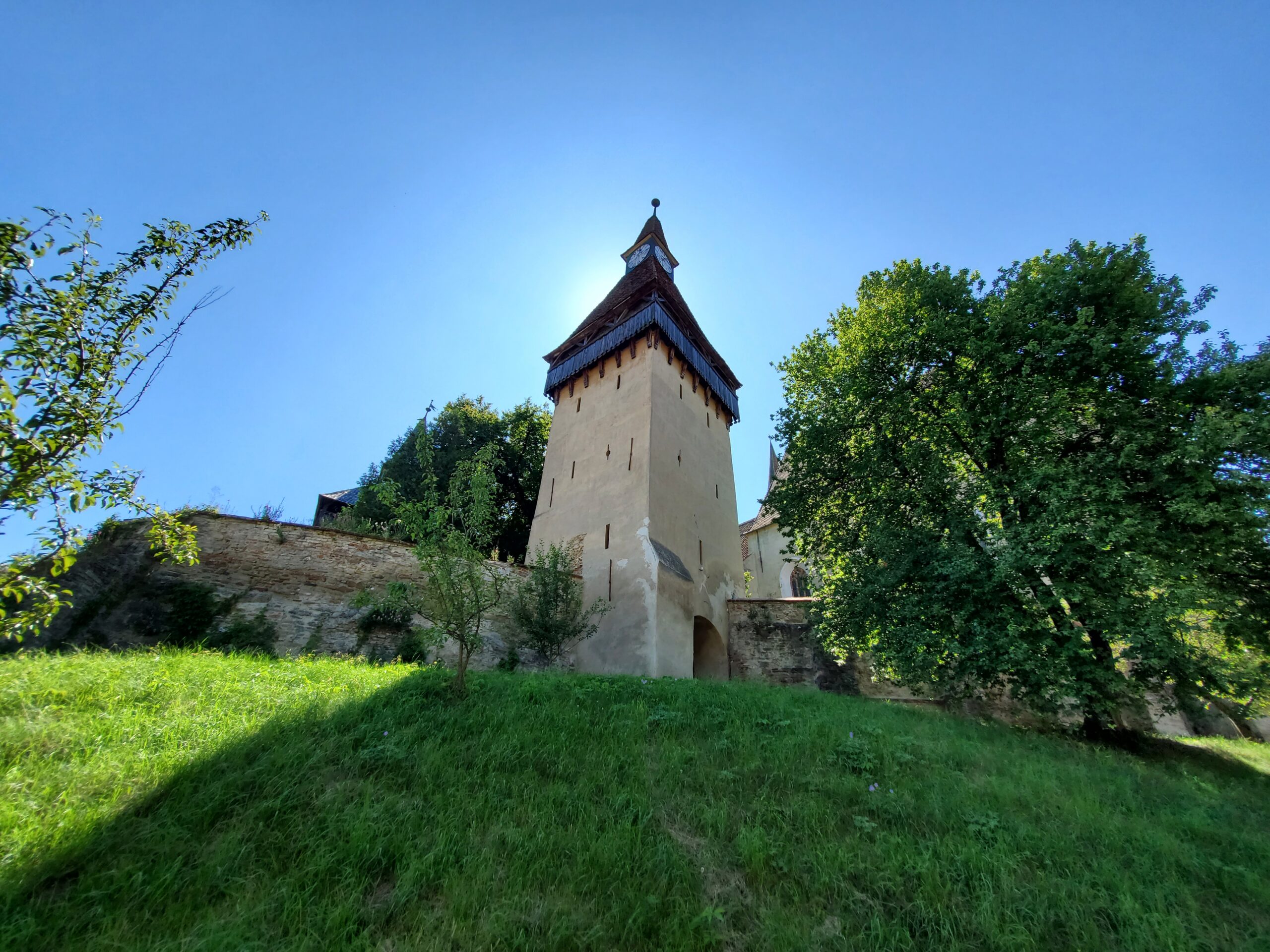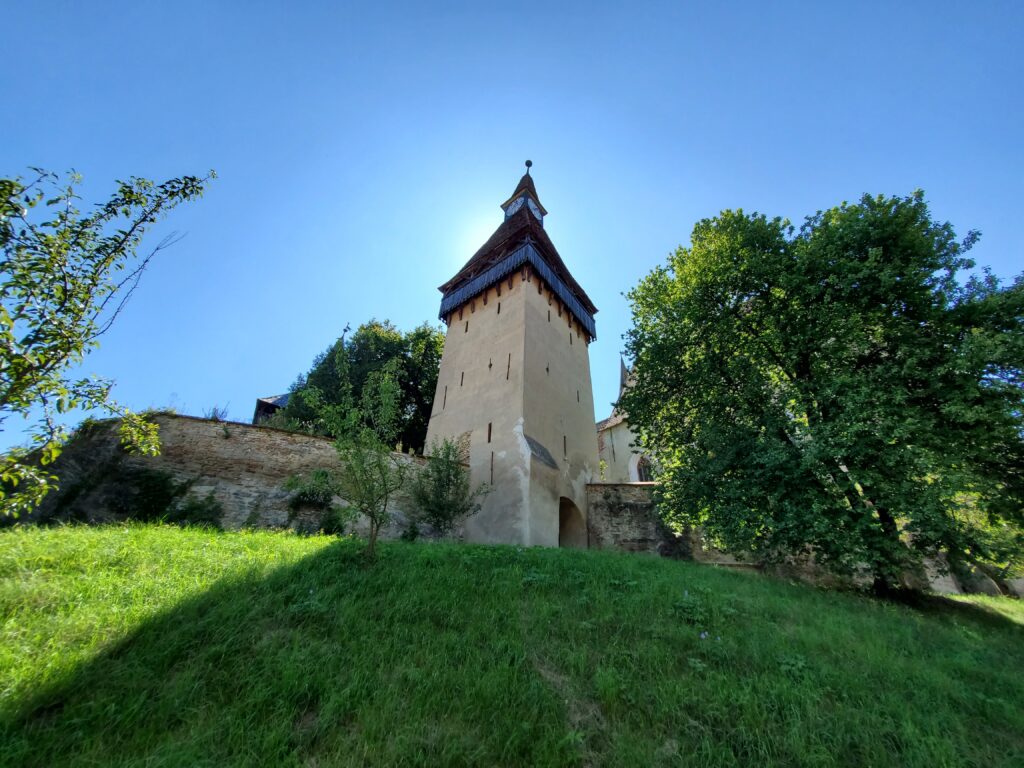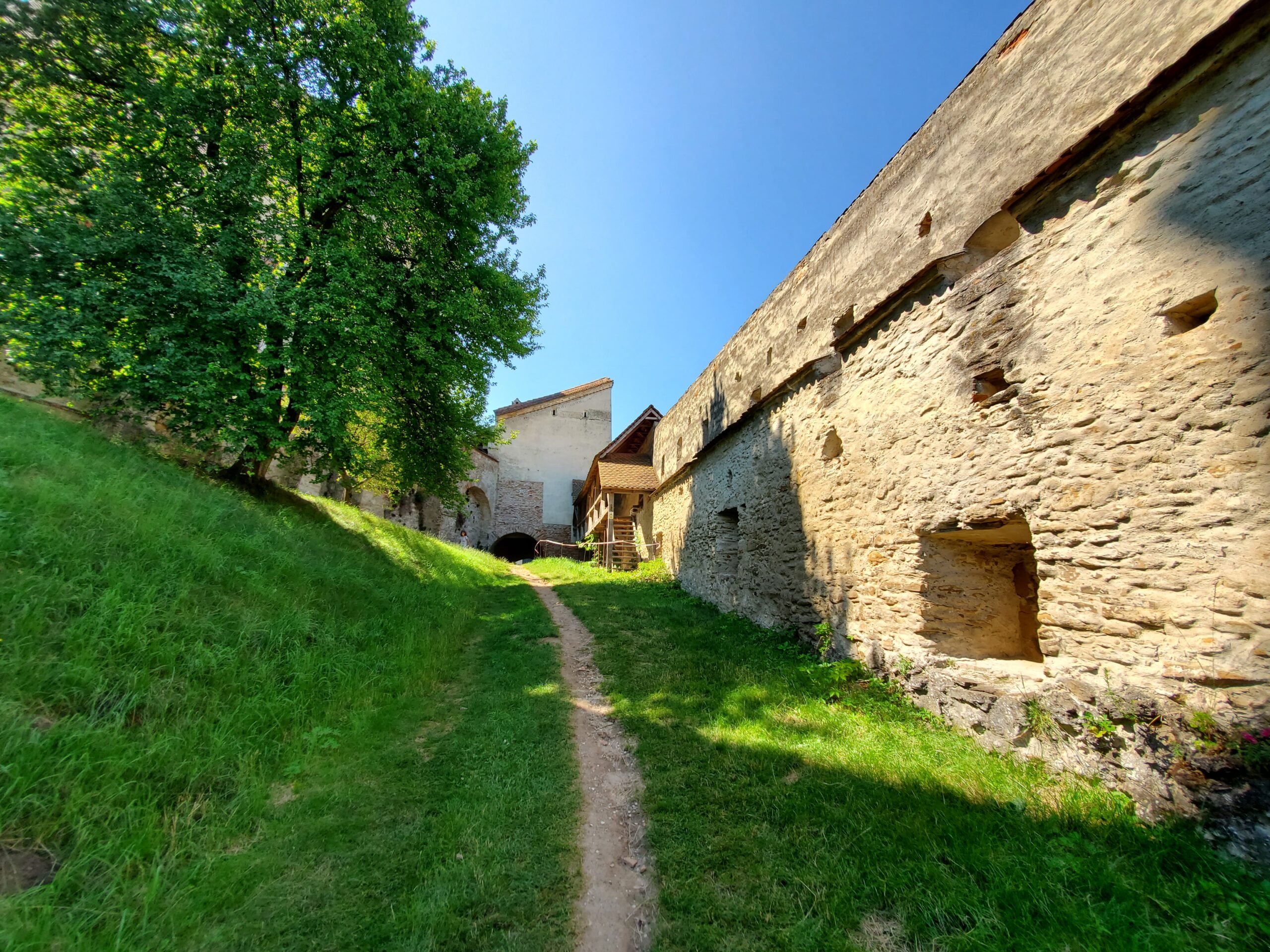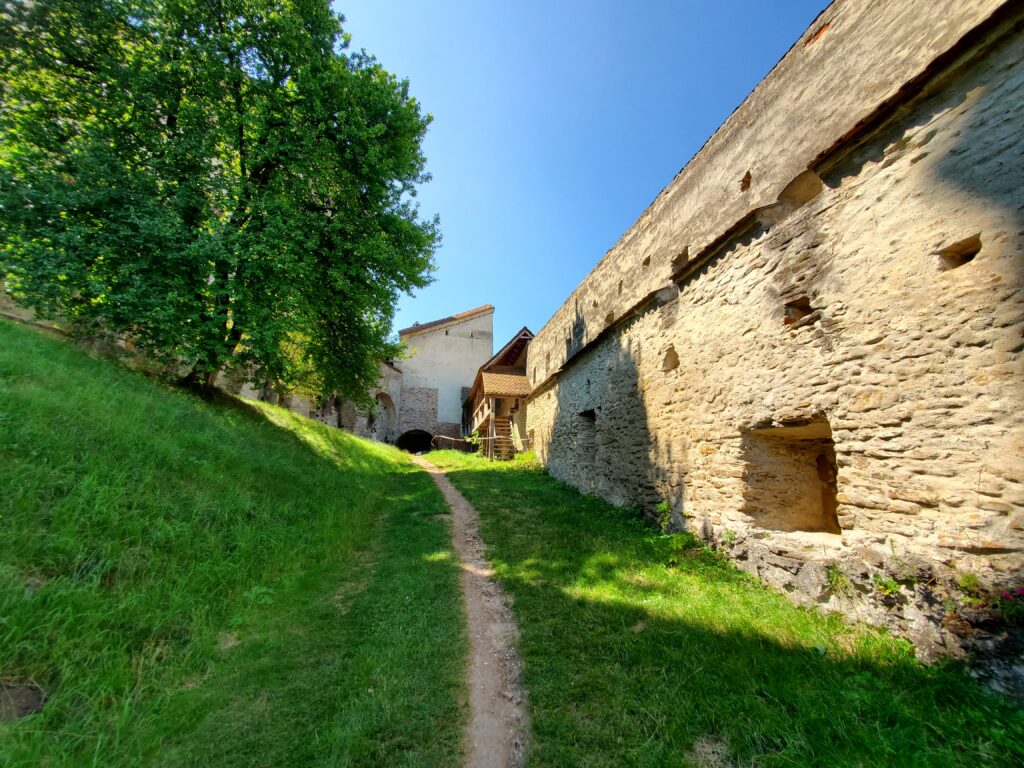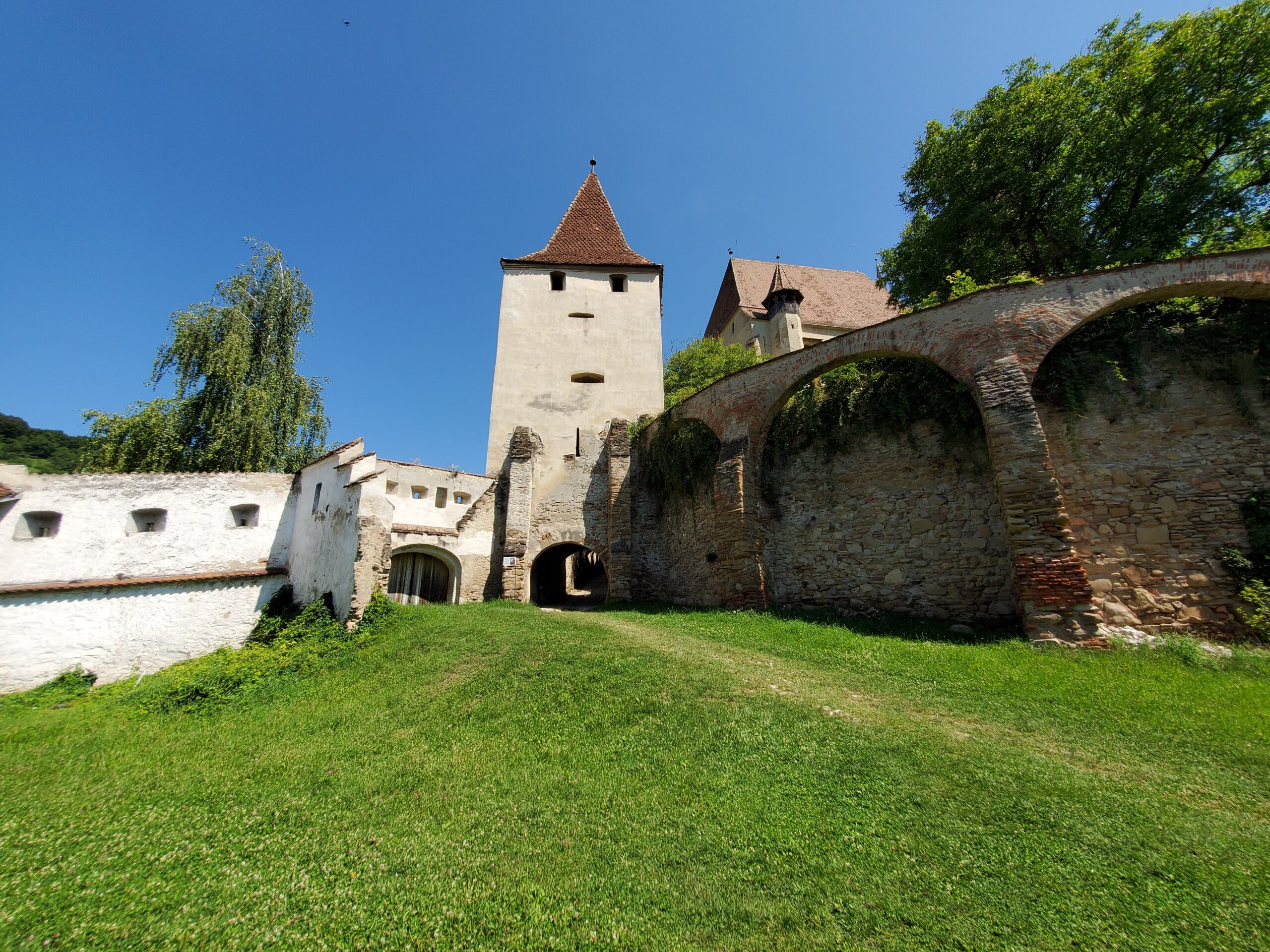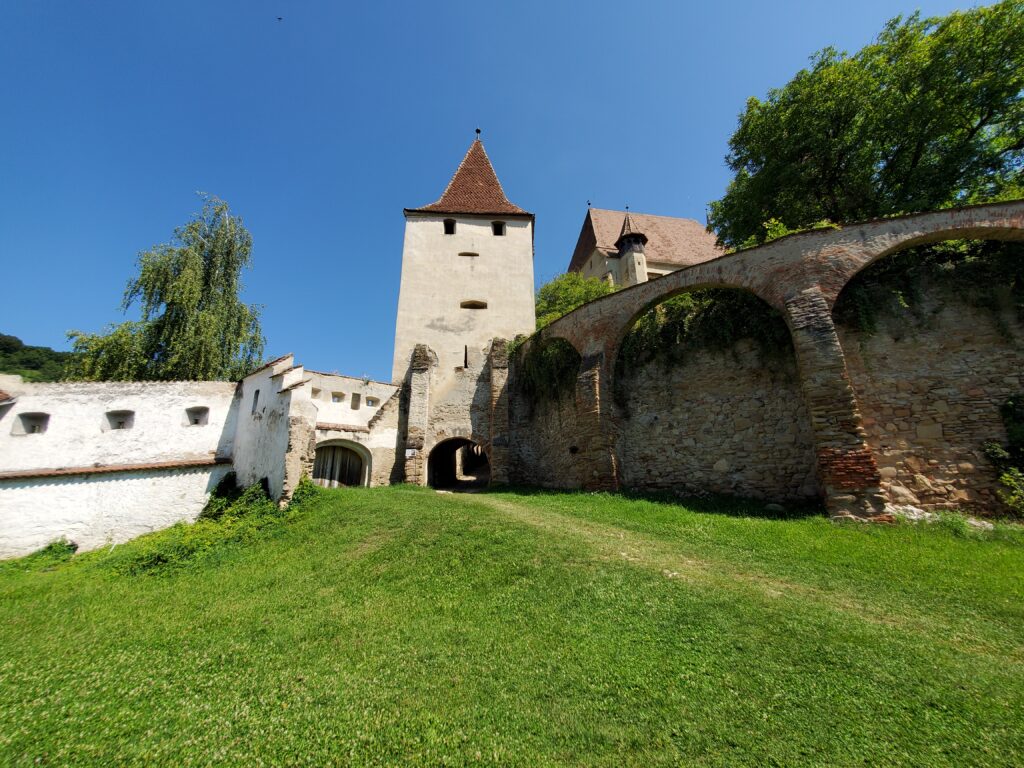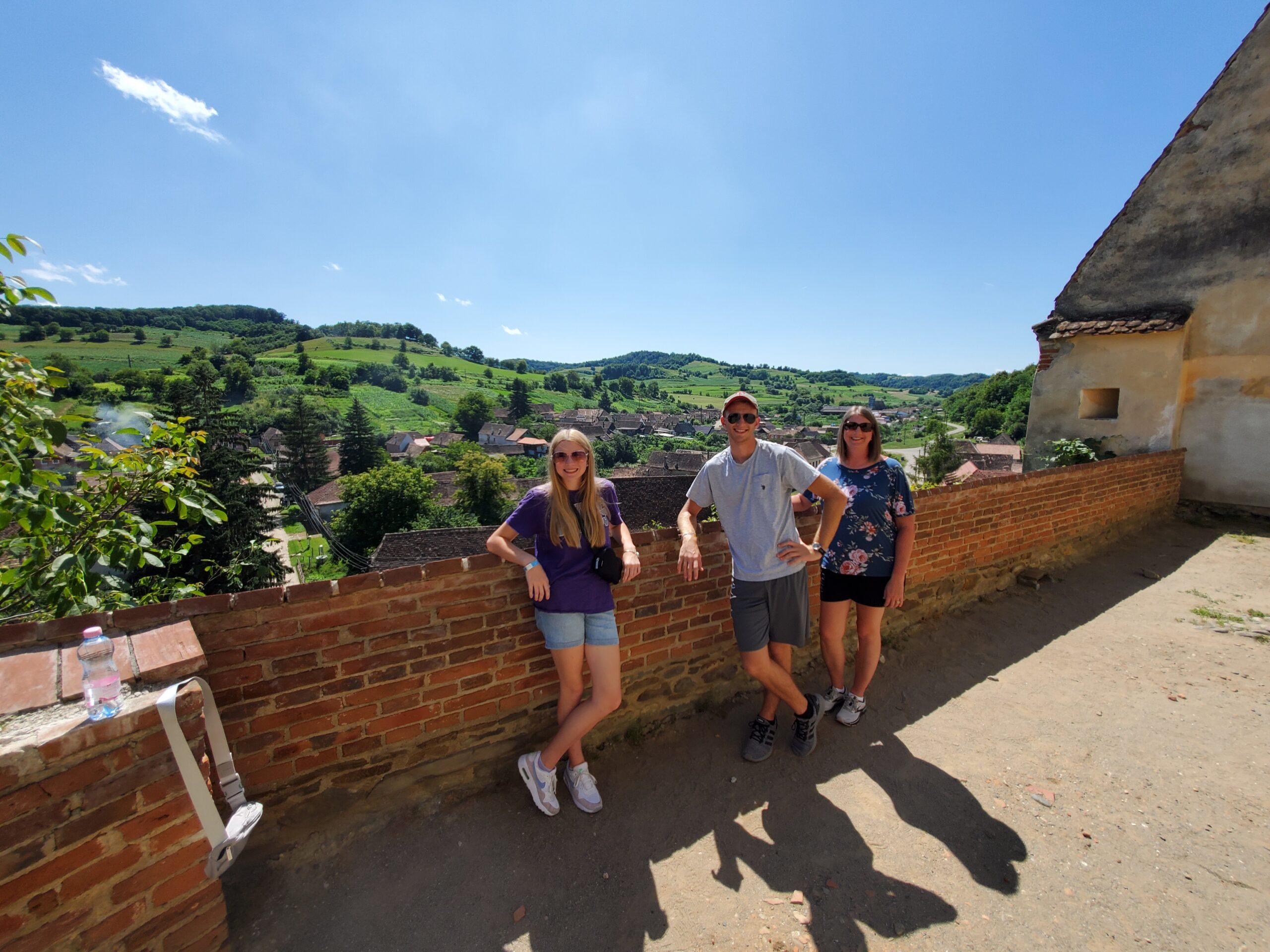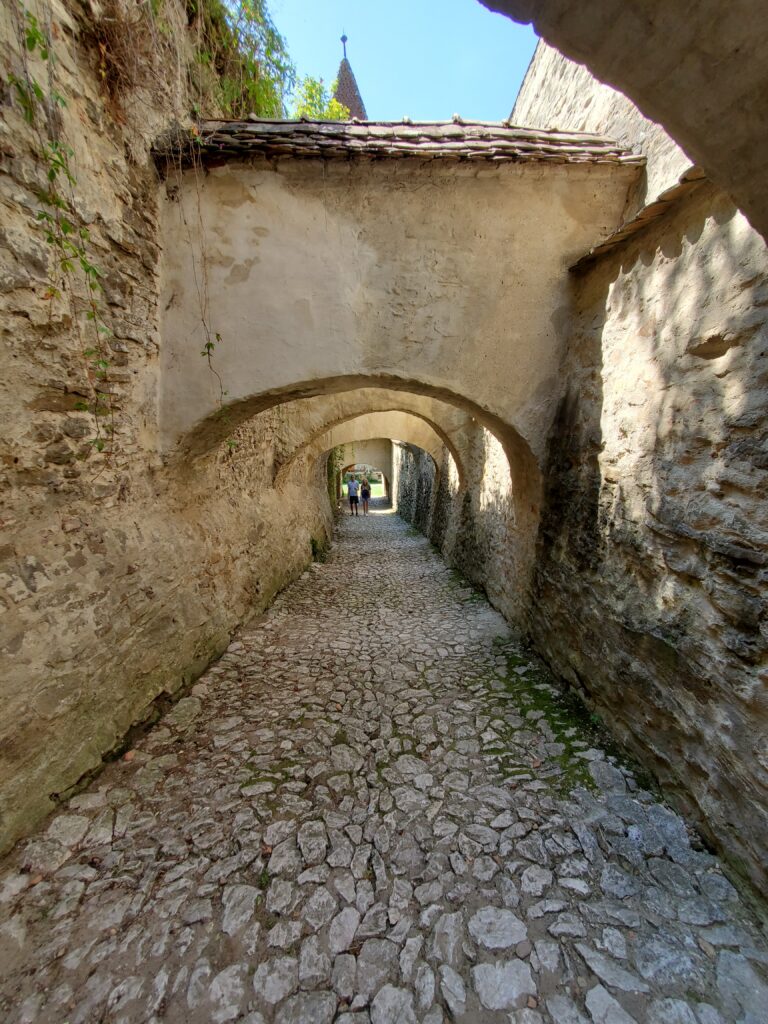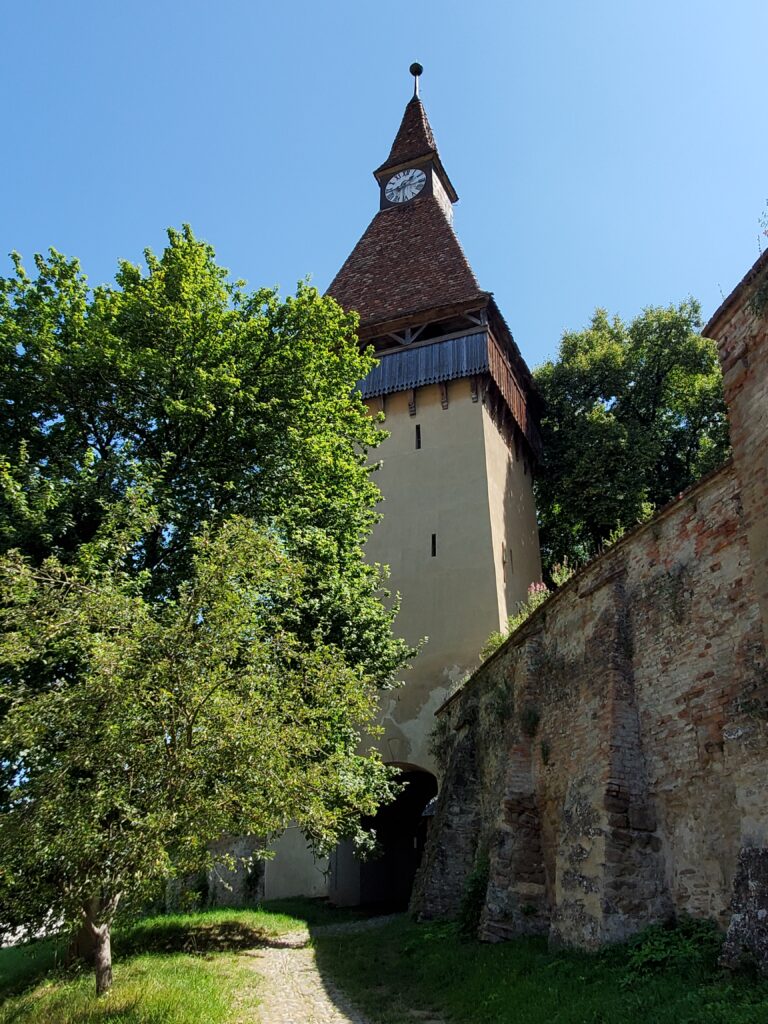 Then, we traveled back to Sighisoara and walked to the Citadel, the old, historic center of the town. There were shops, restaurants, and a 180-step walk up to a schoolhouse, church, and cemetery - all of which are still used today! The views of the town were spectacular!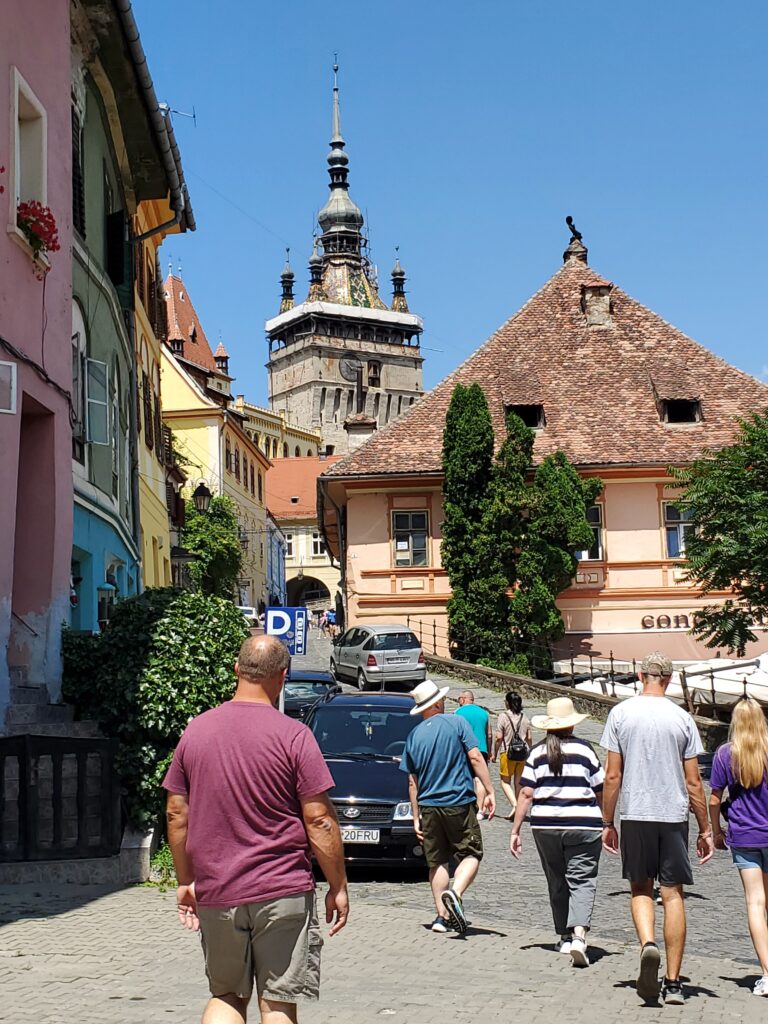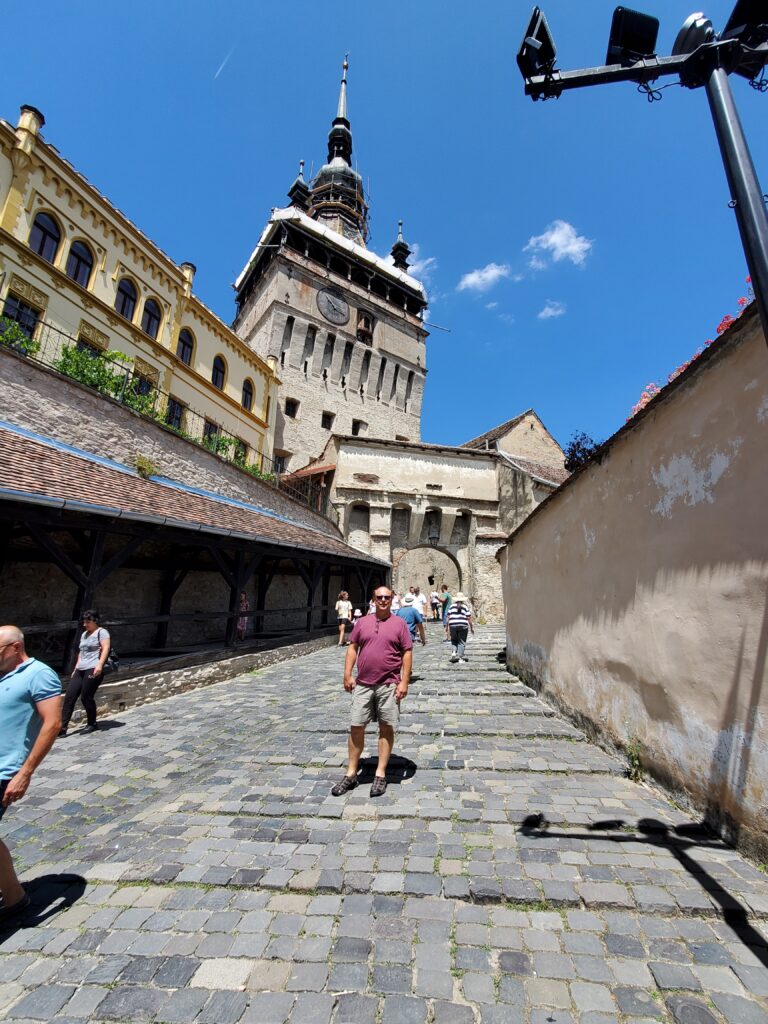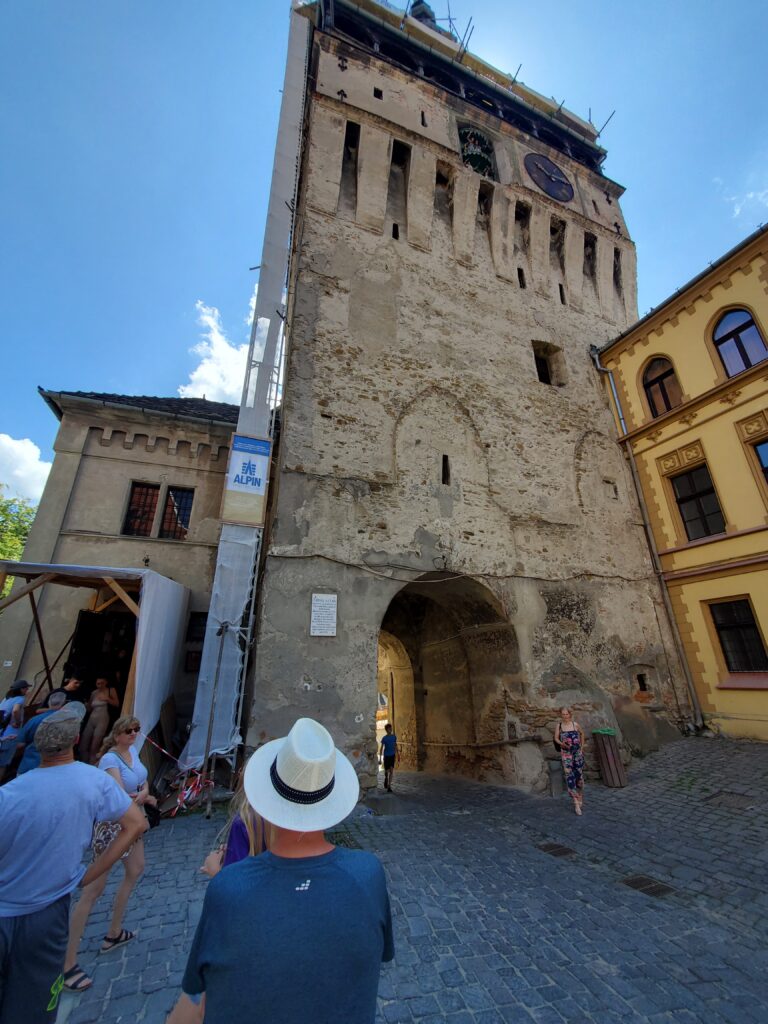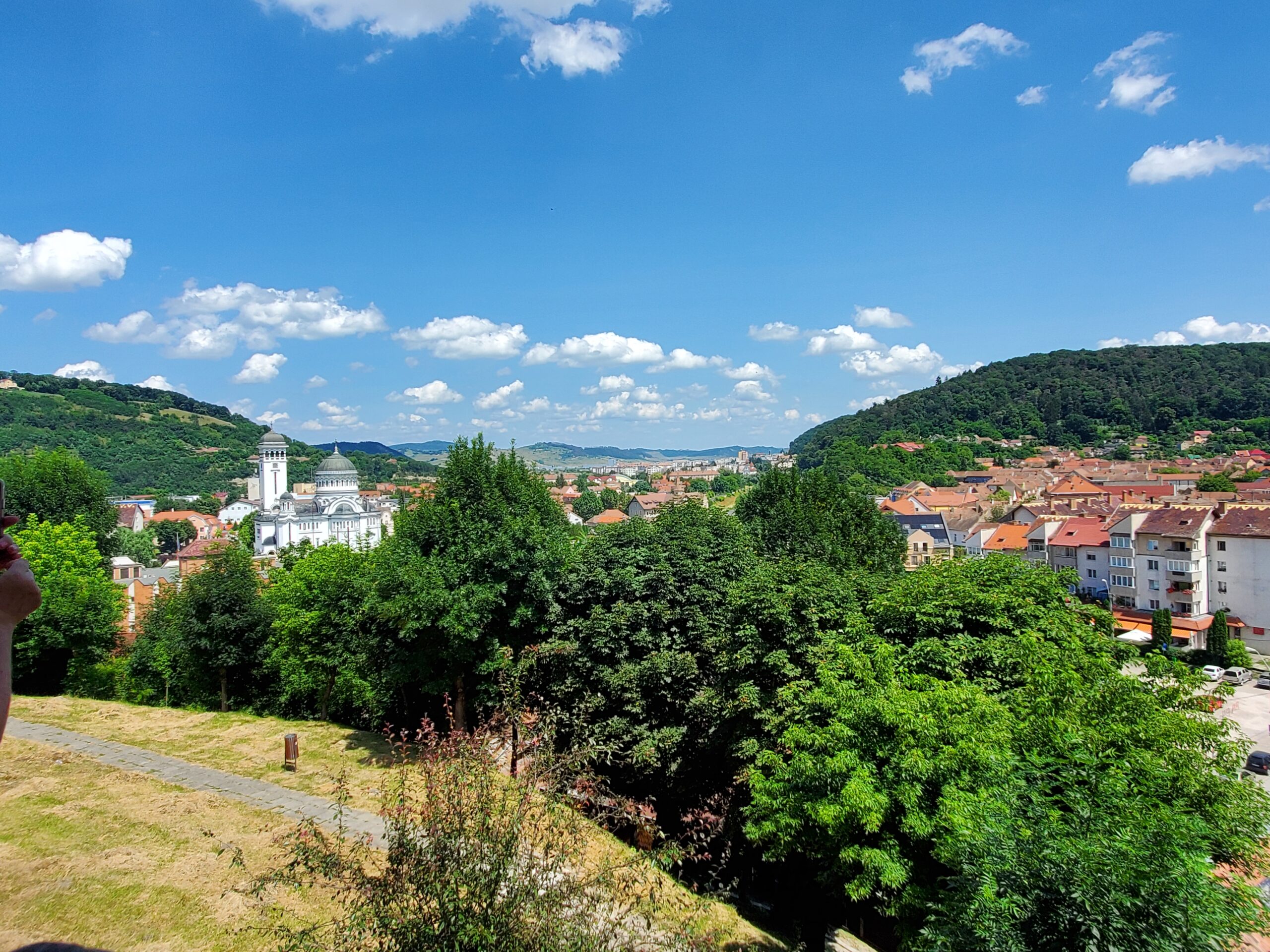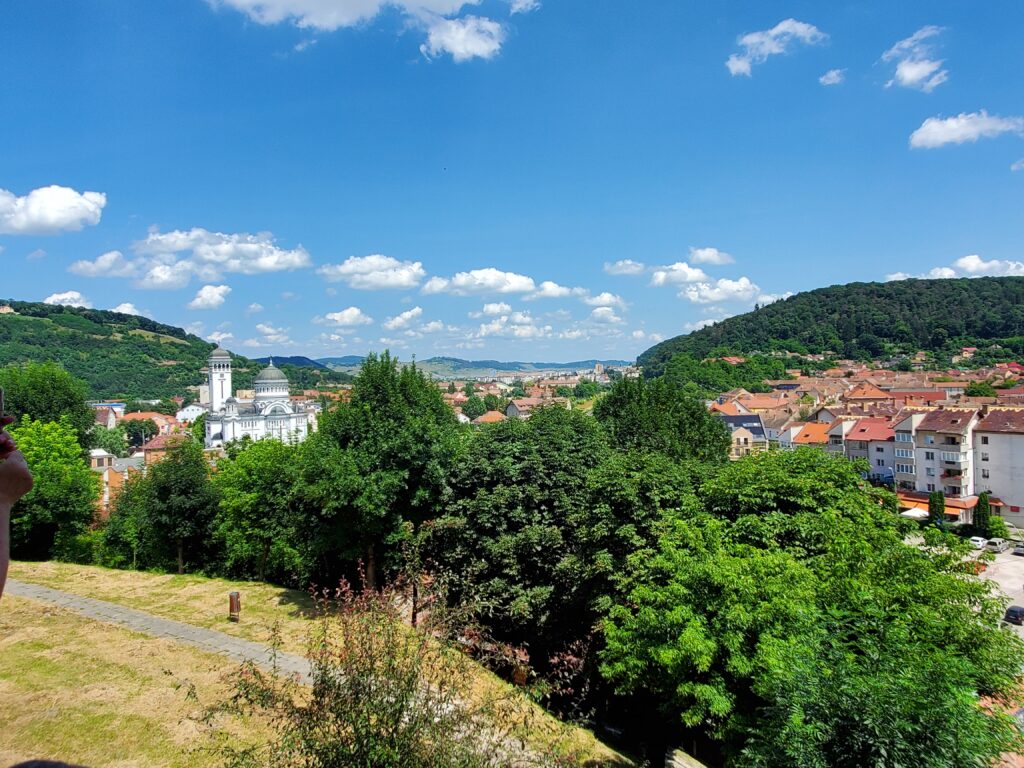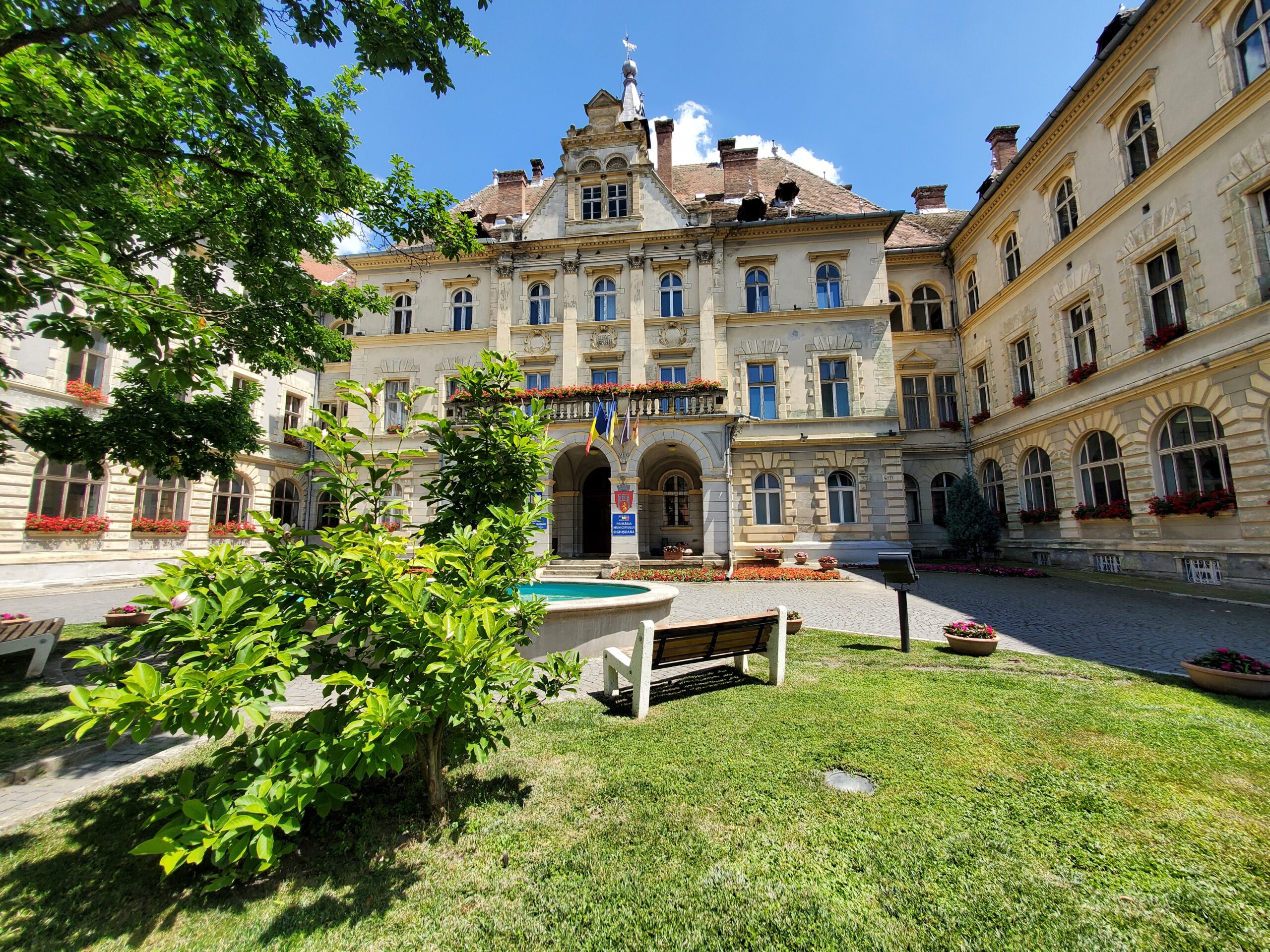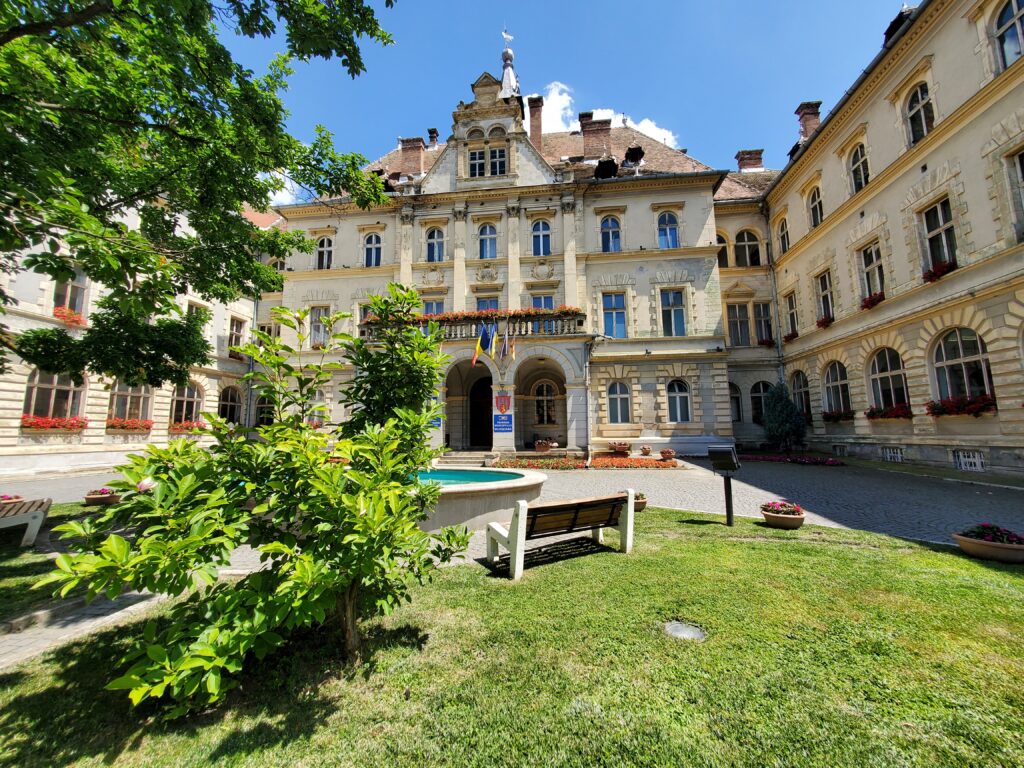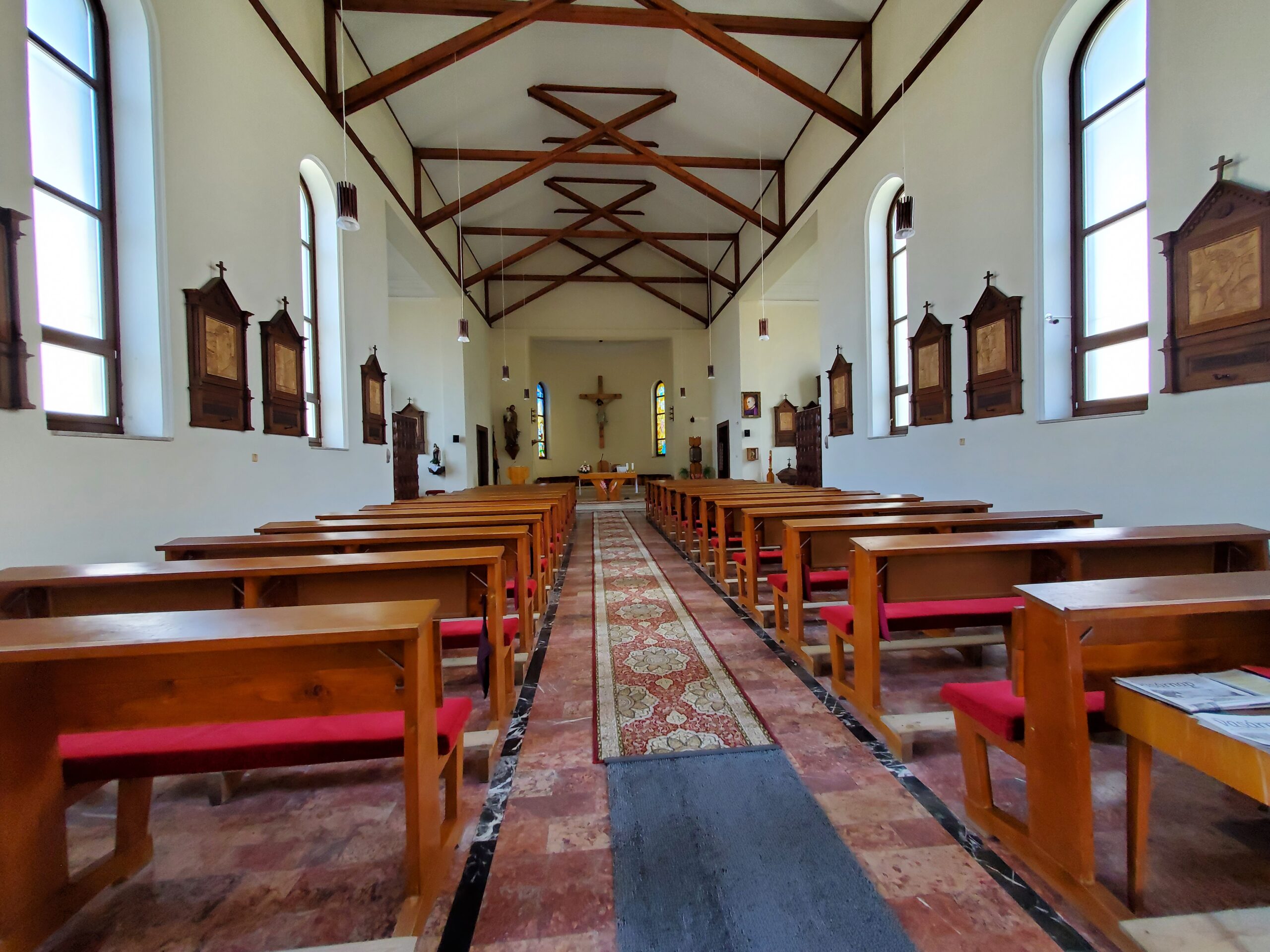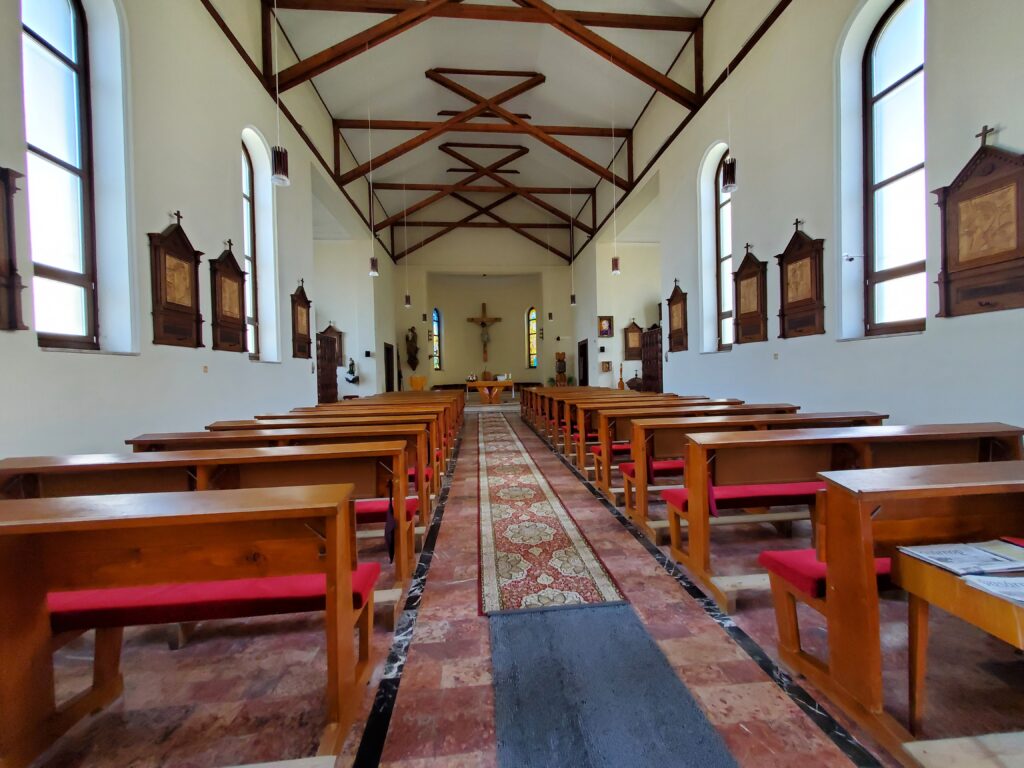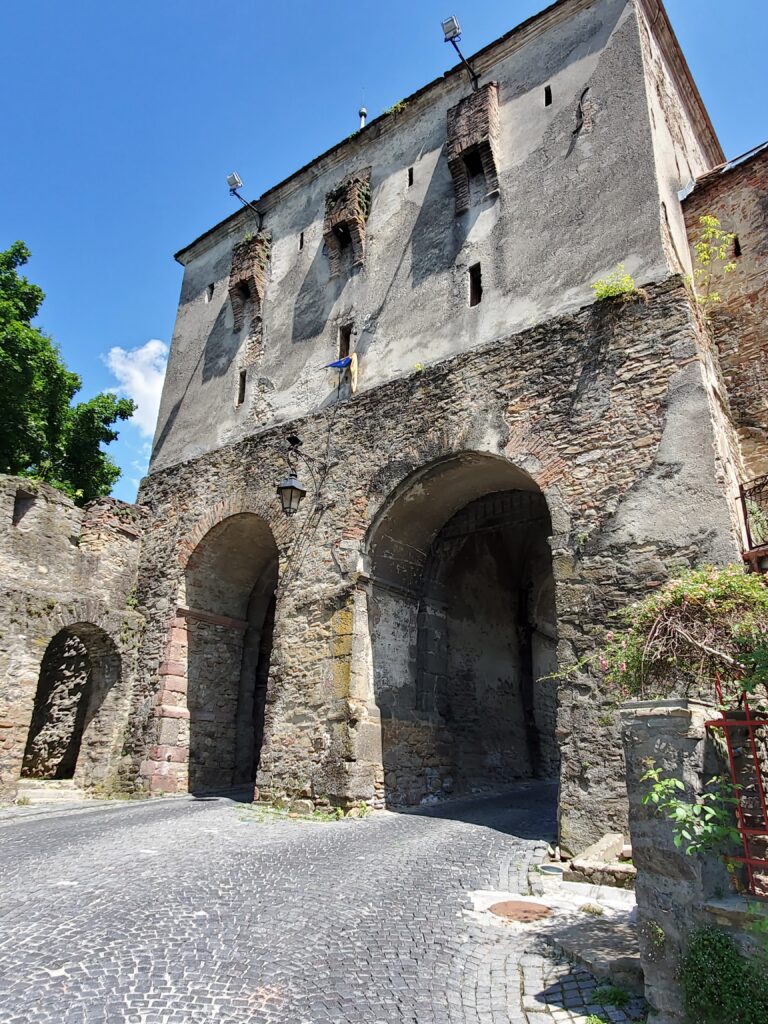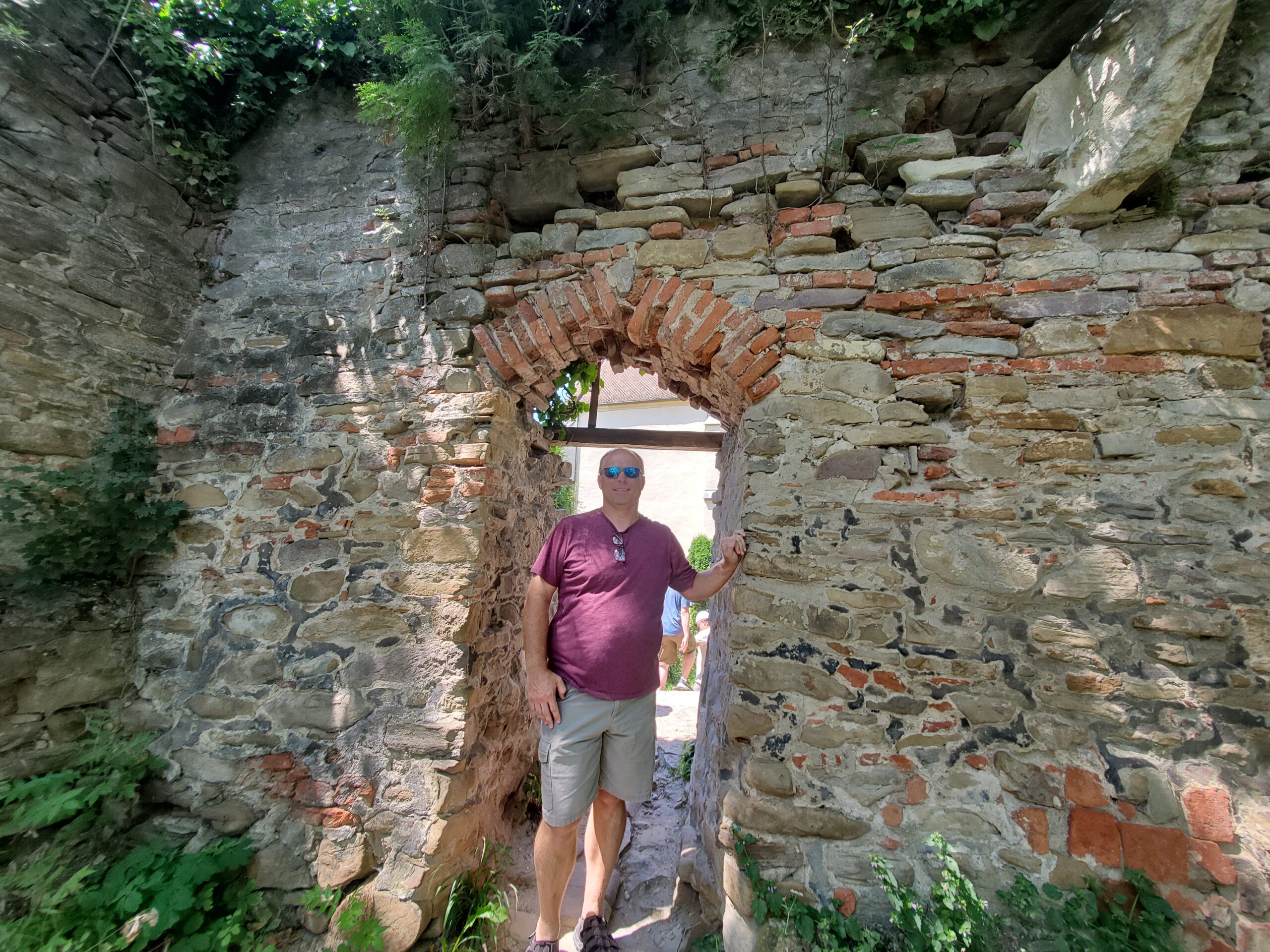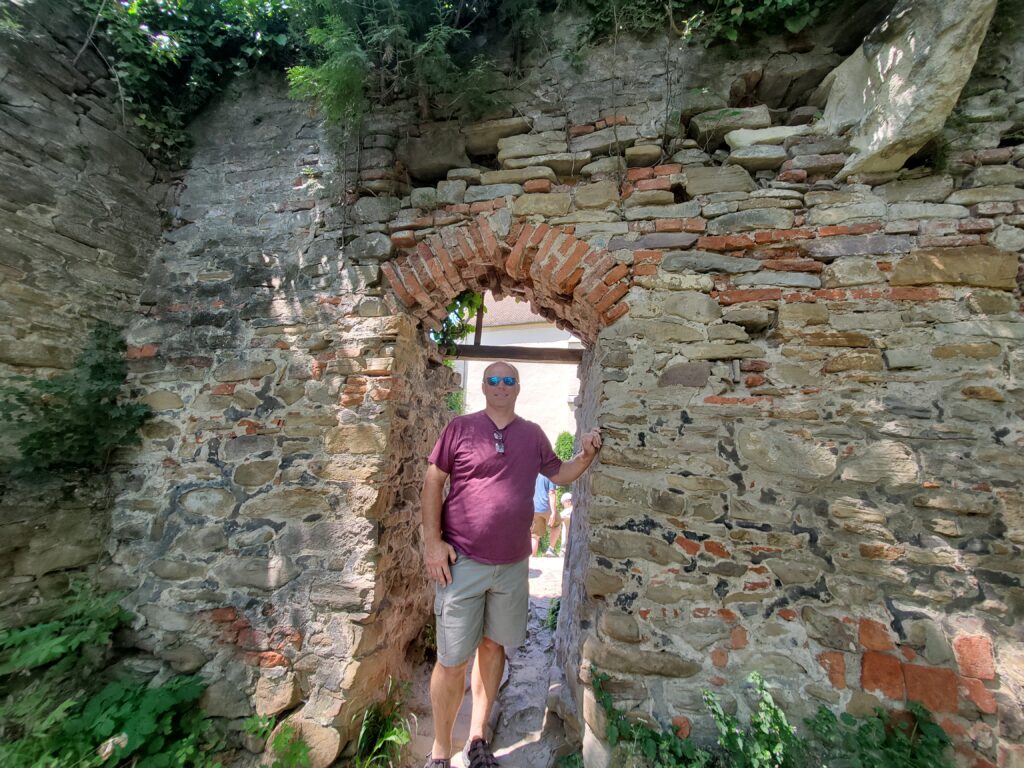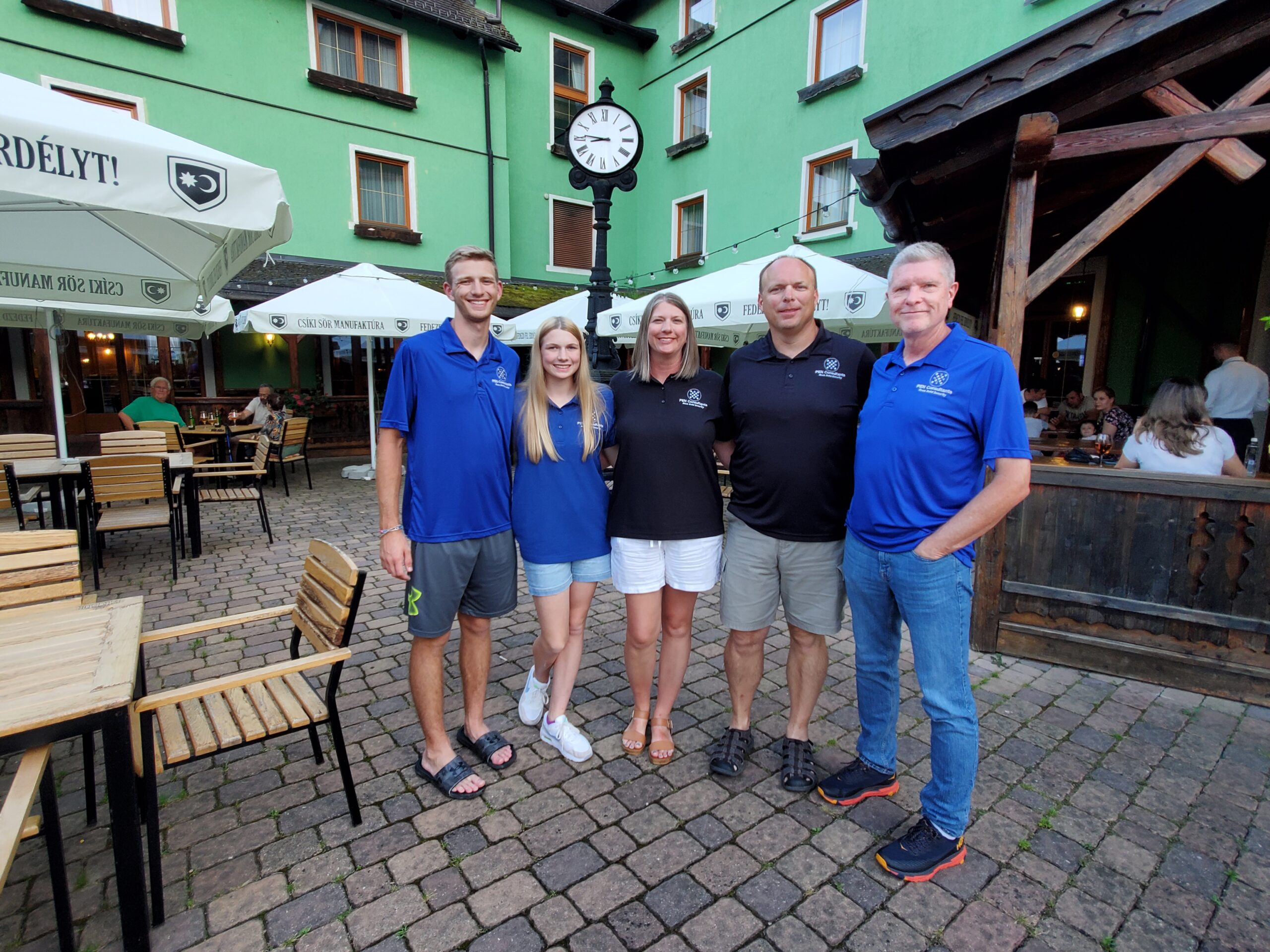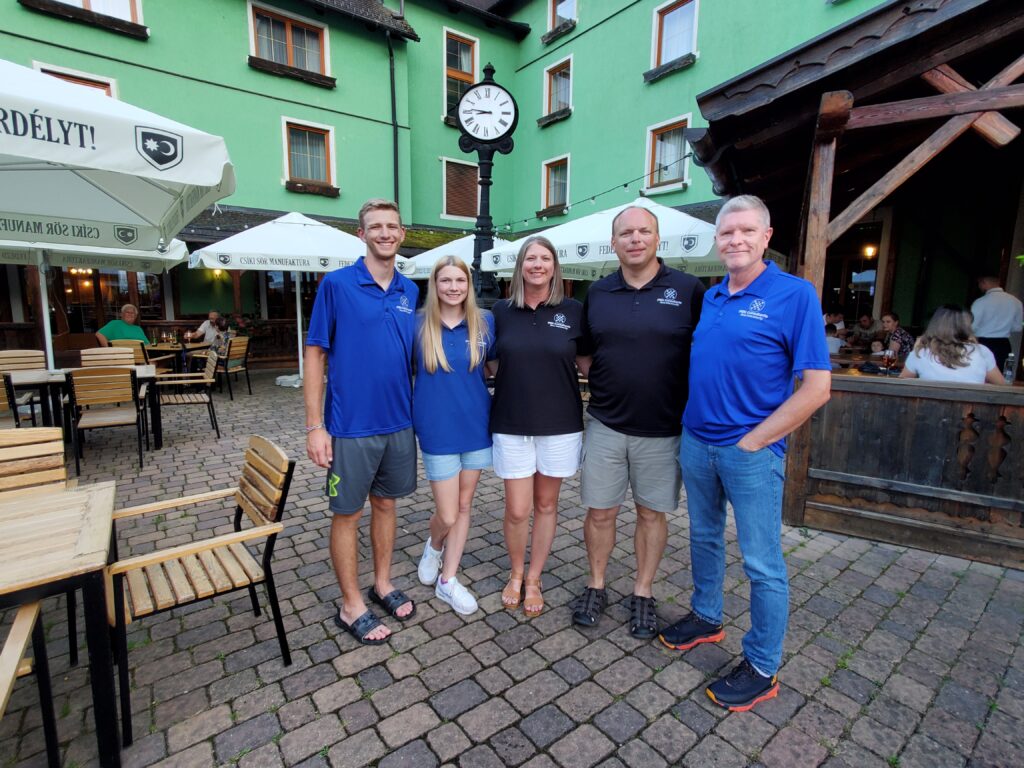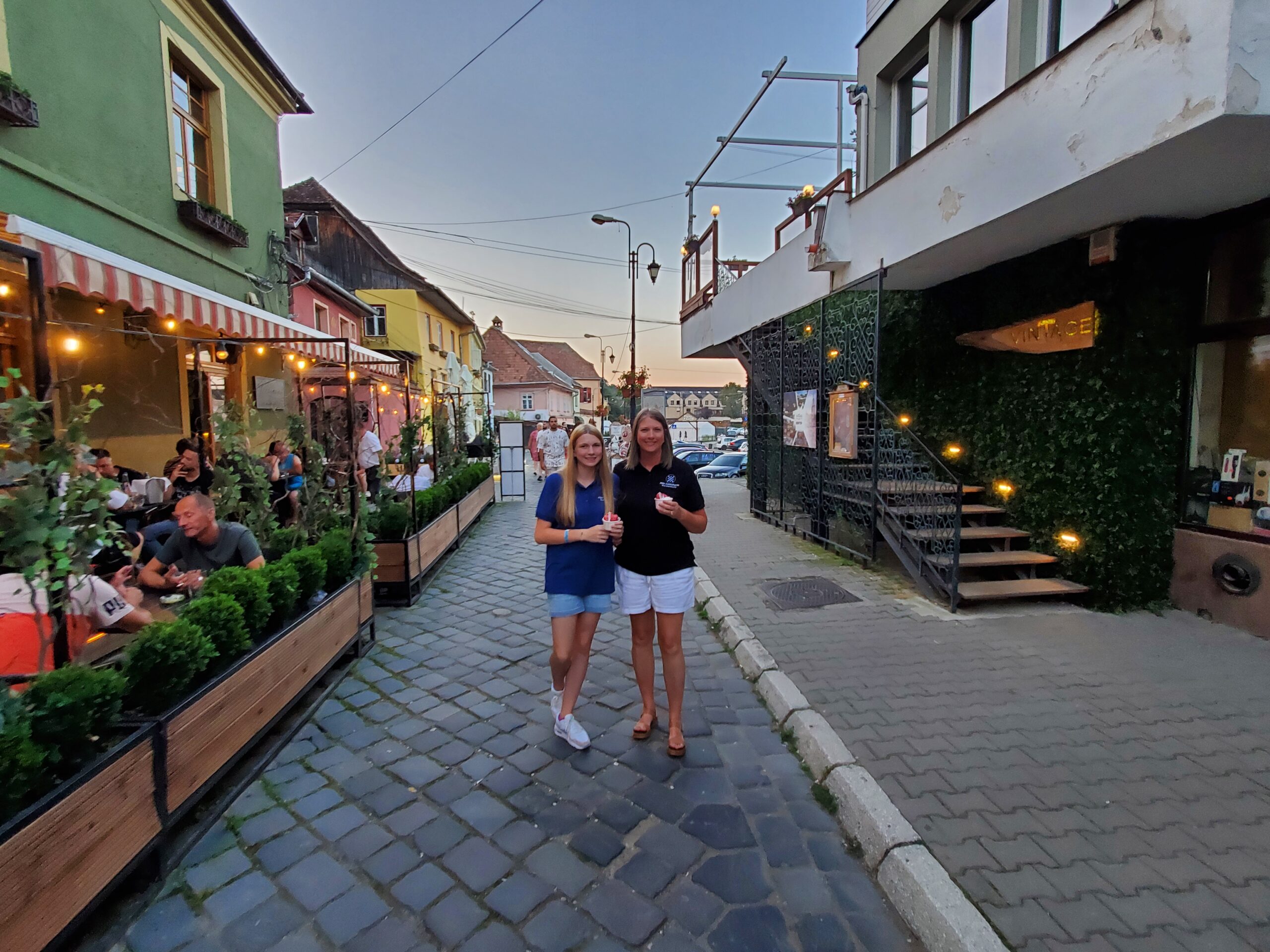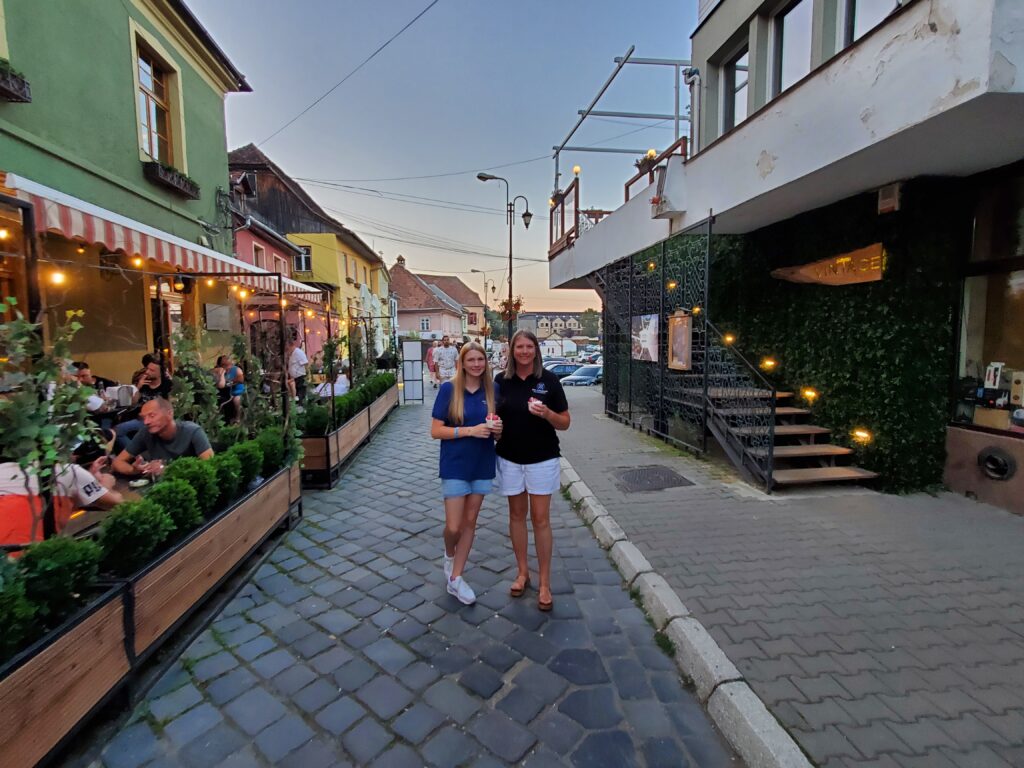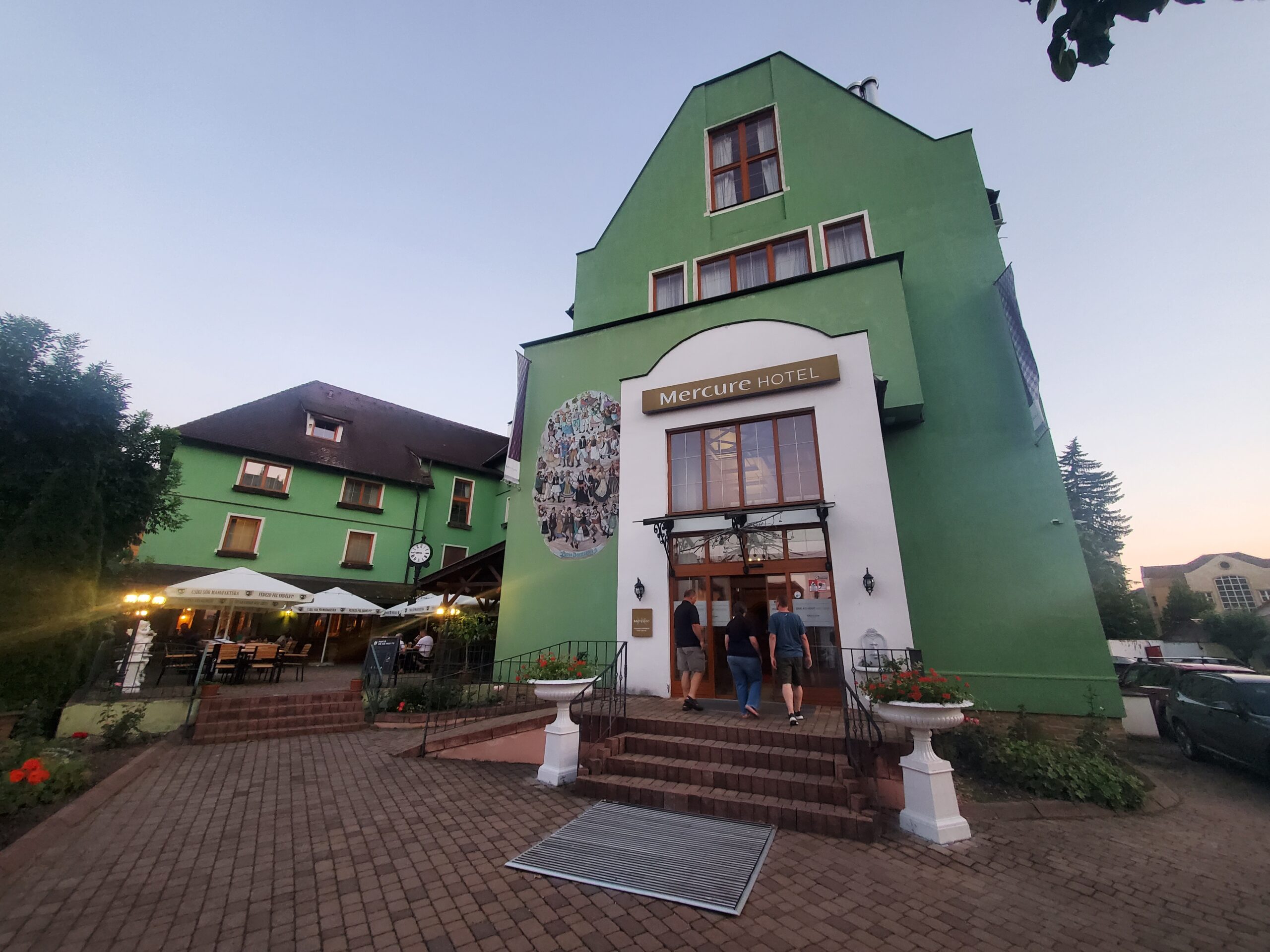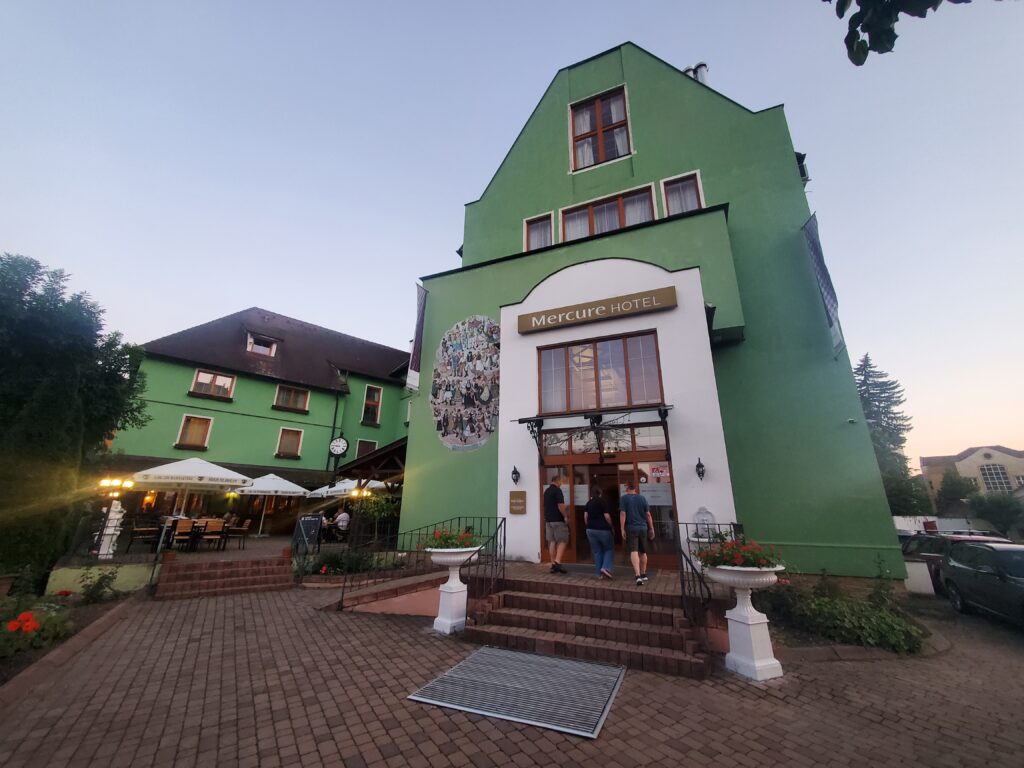 Sunday, we checked out of the hotel and headed about 2 hours towards Cluj where we went to the Salina Turda Salt Mines. What a cool experience this was!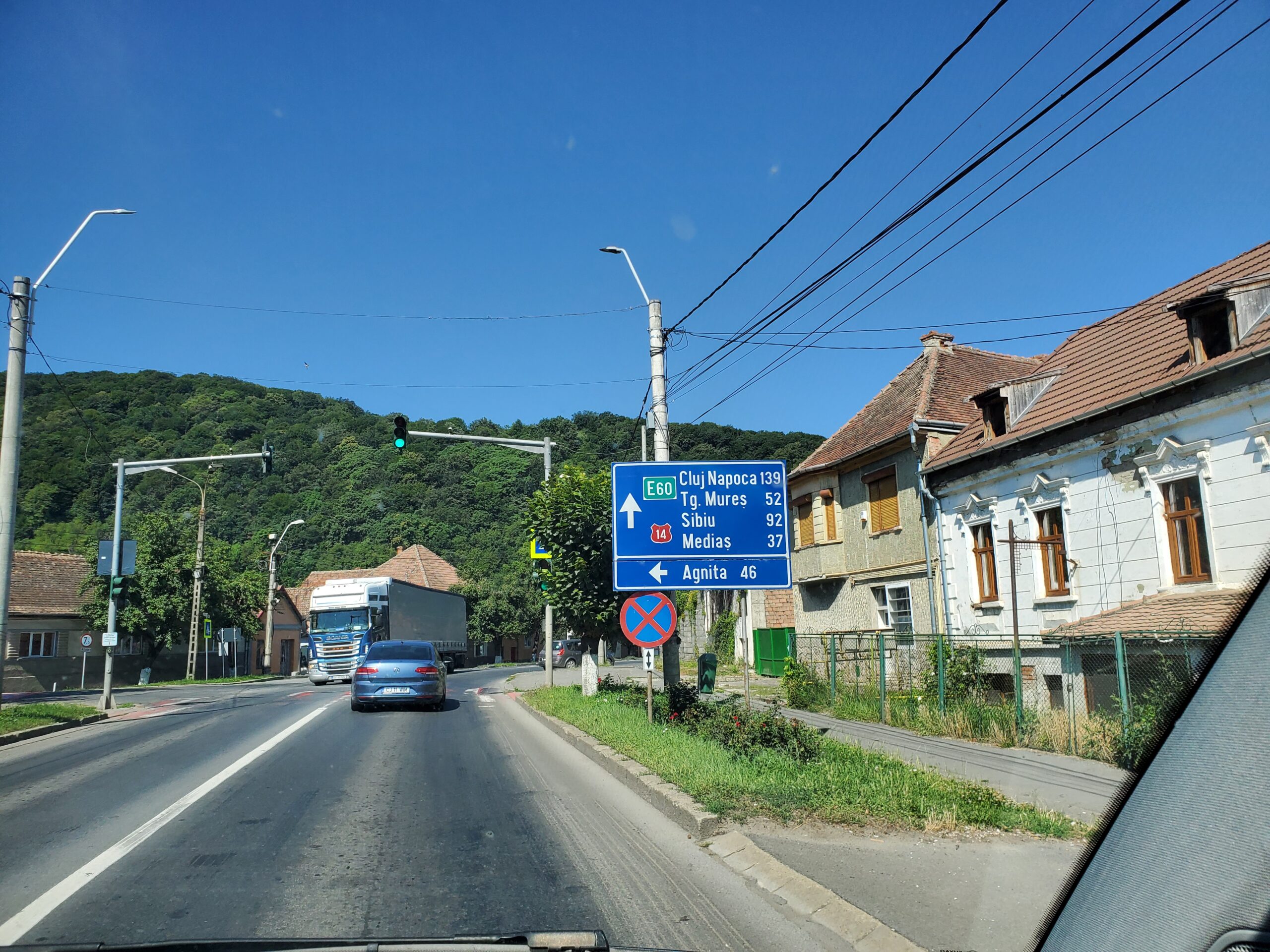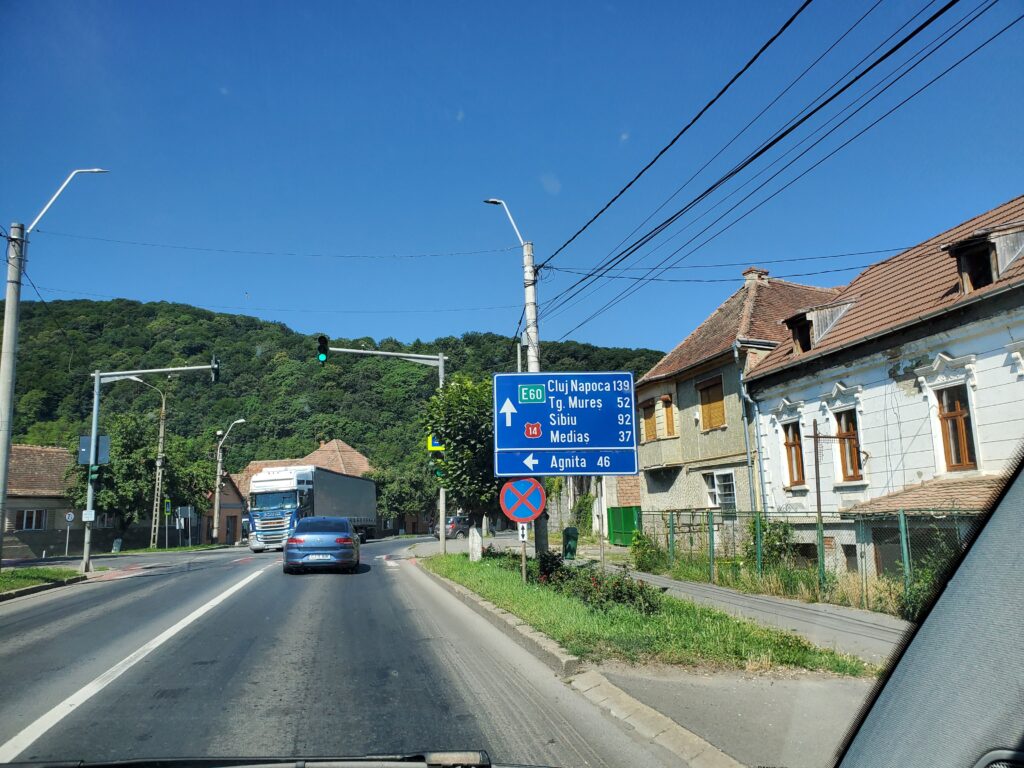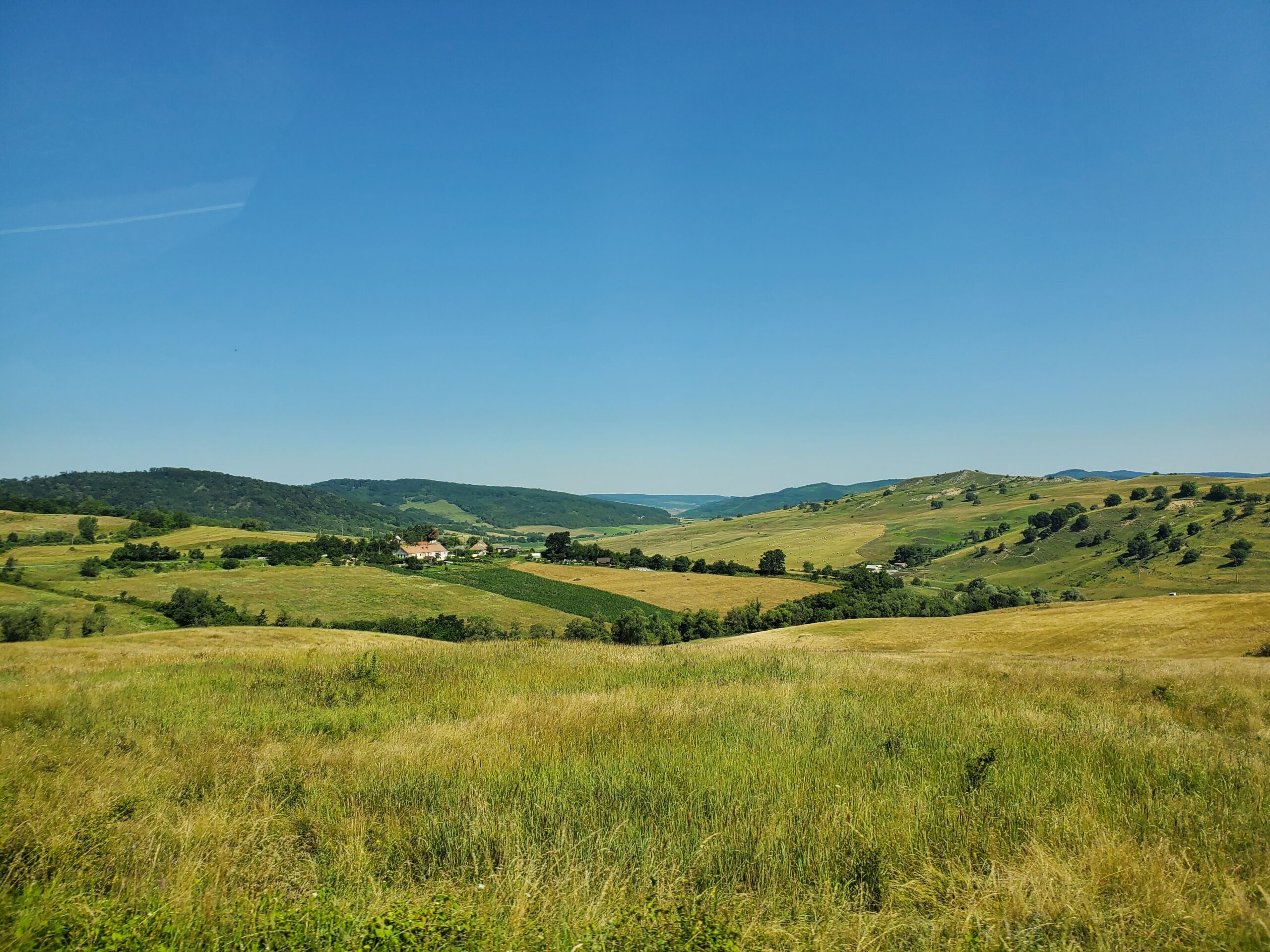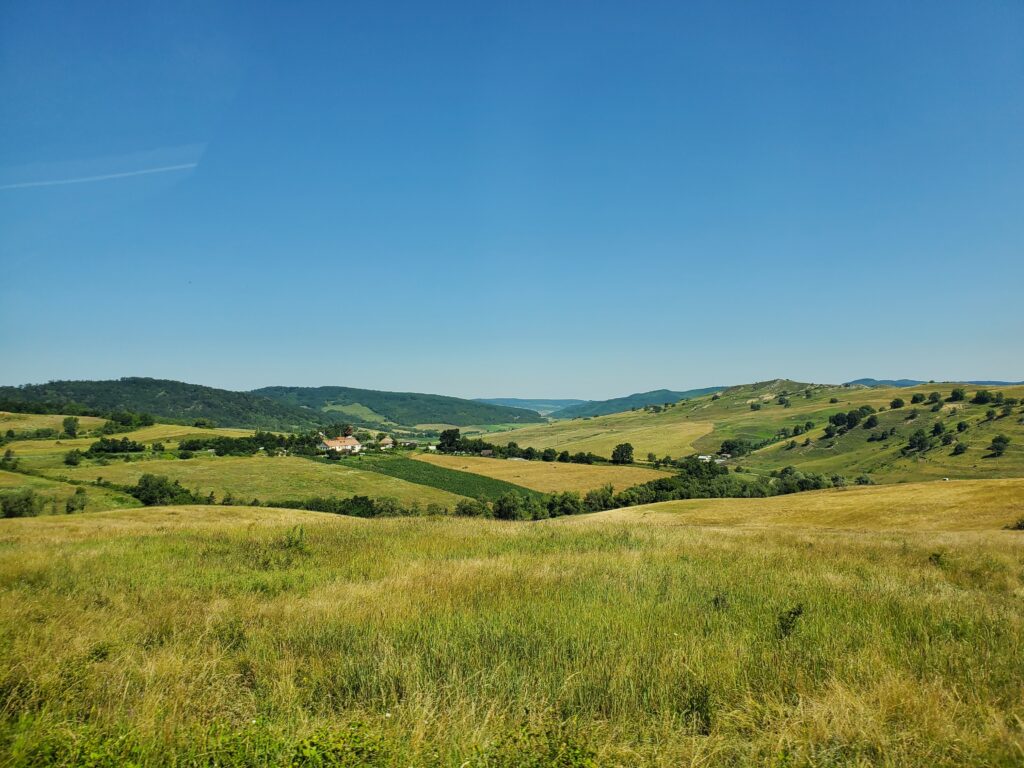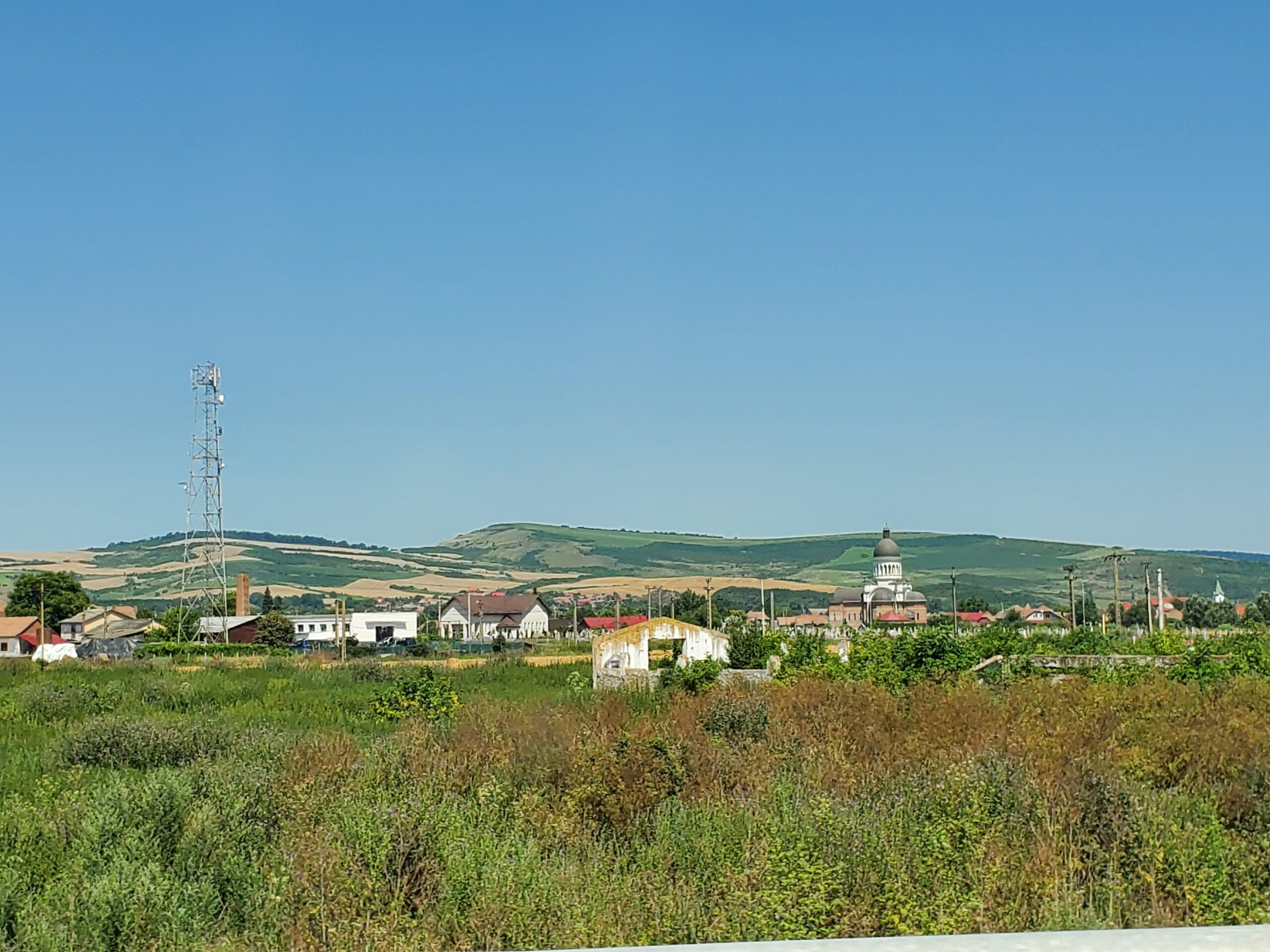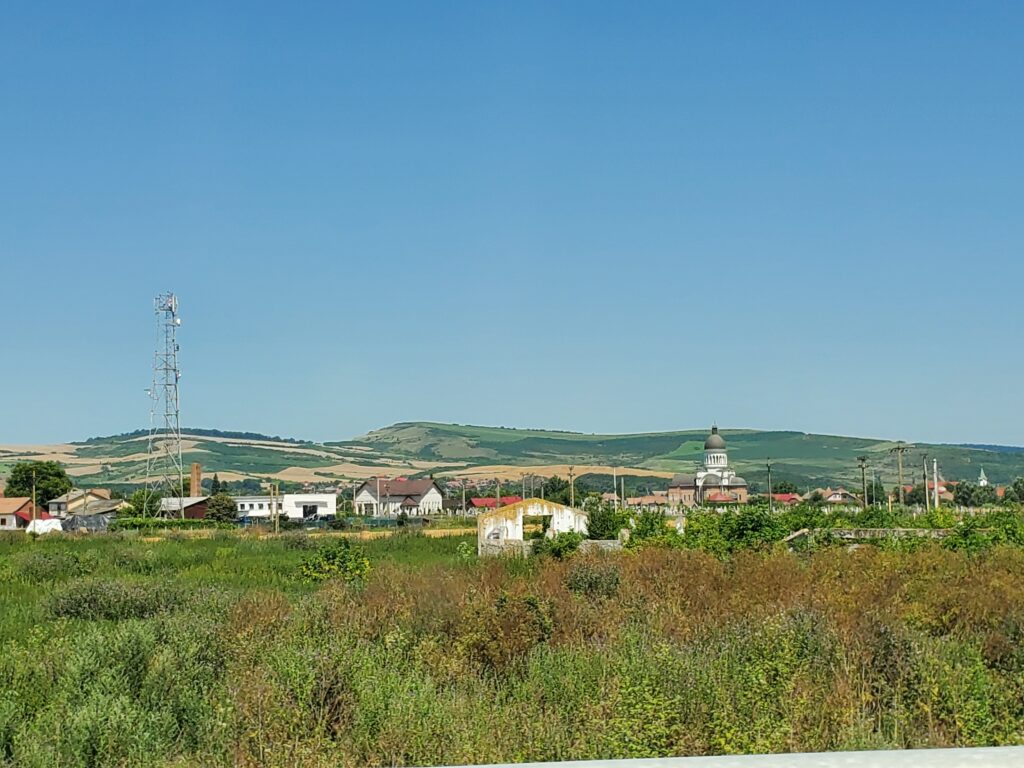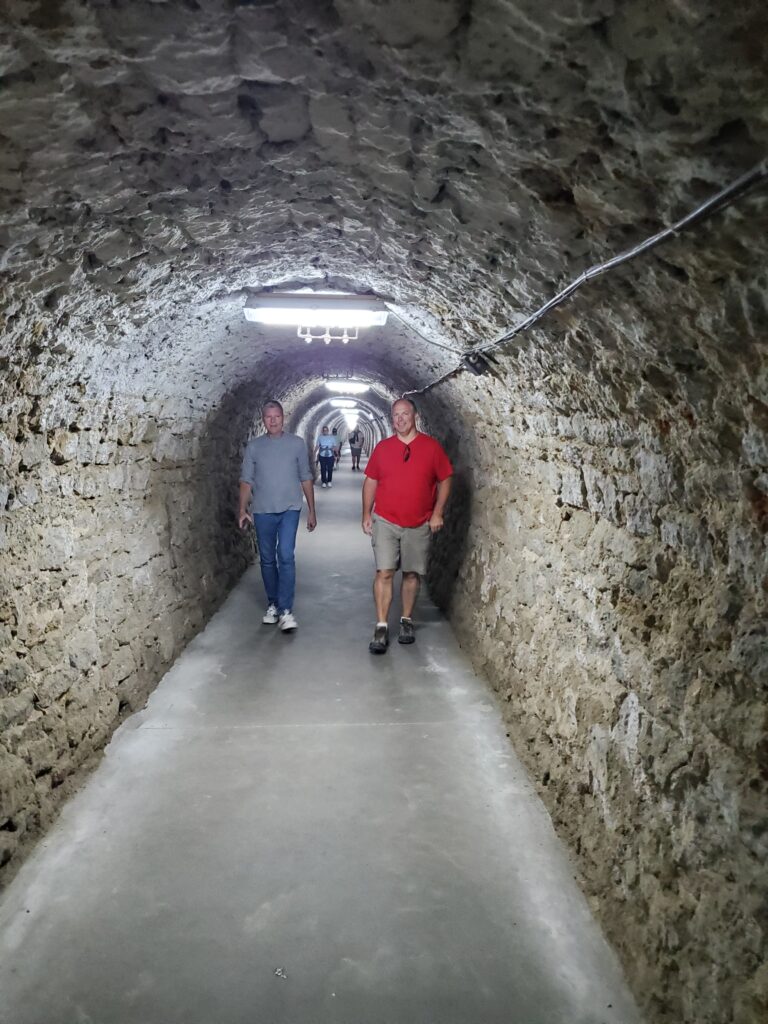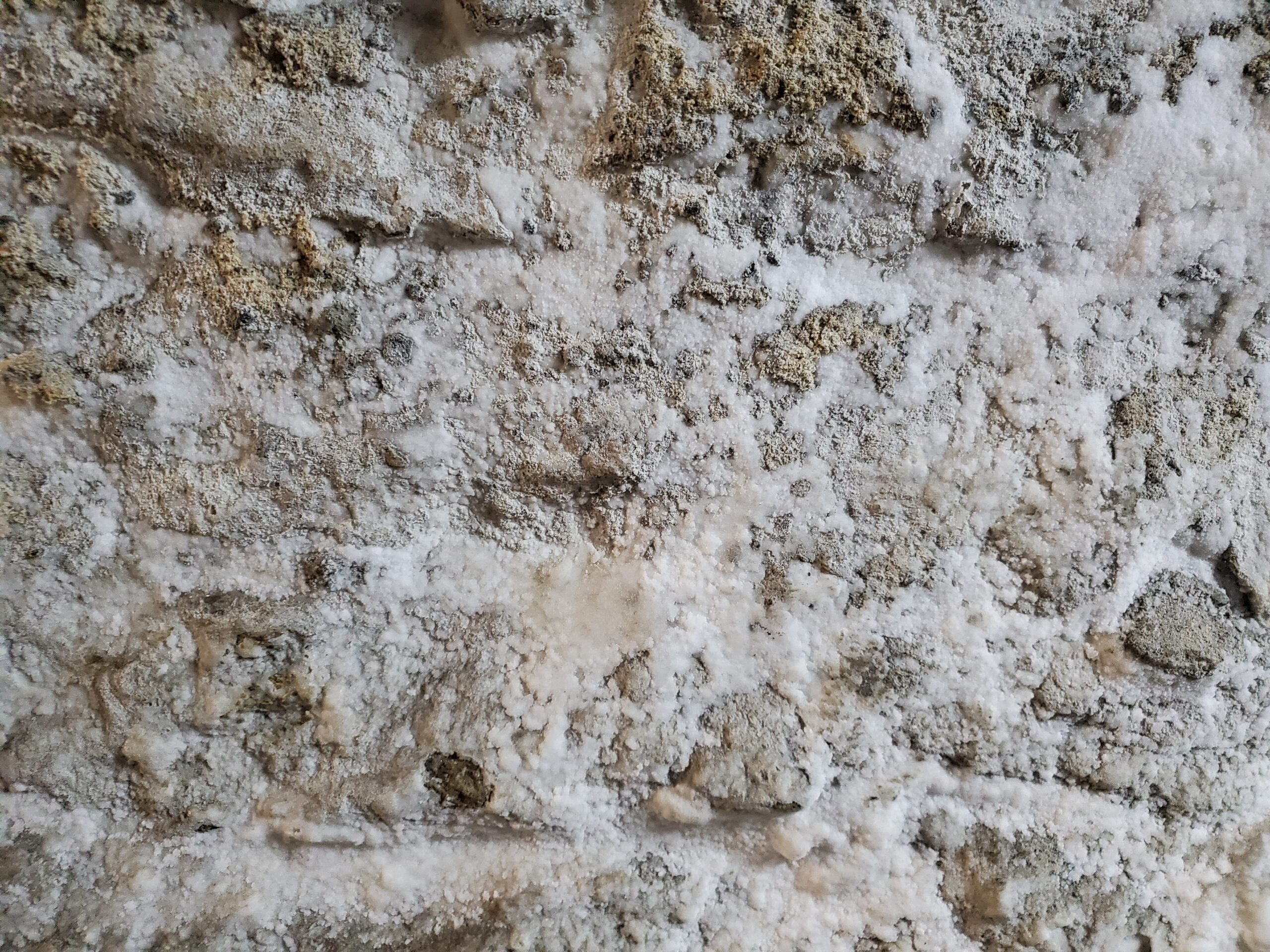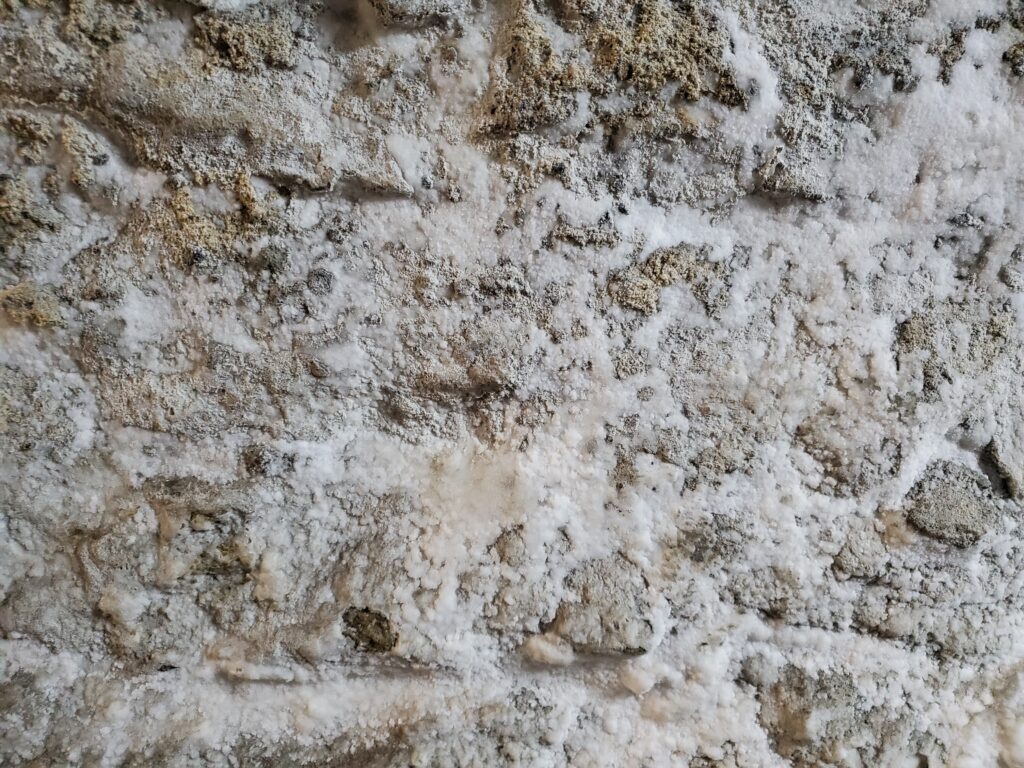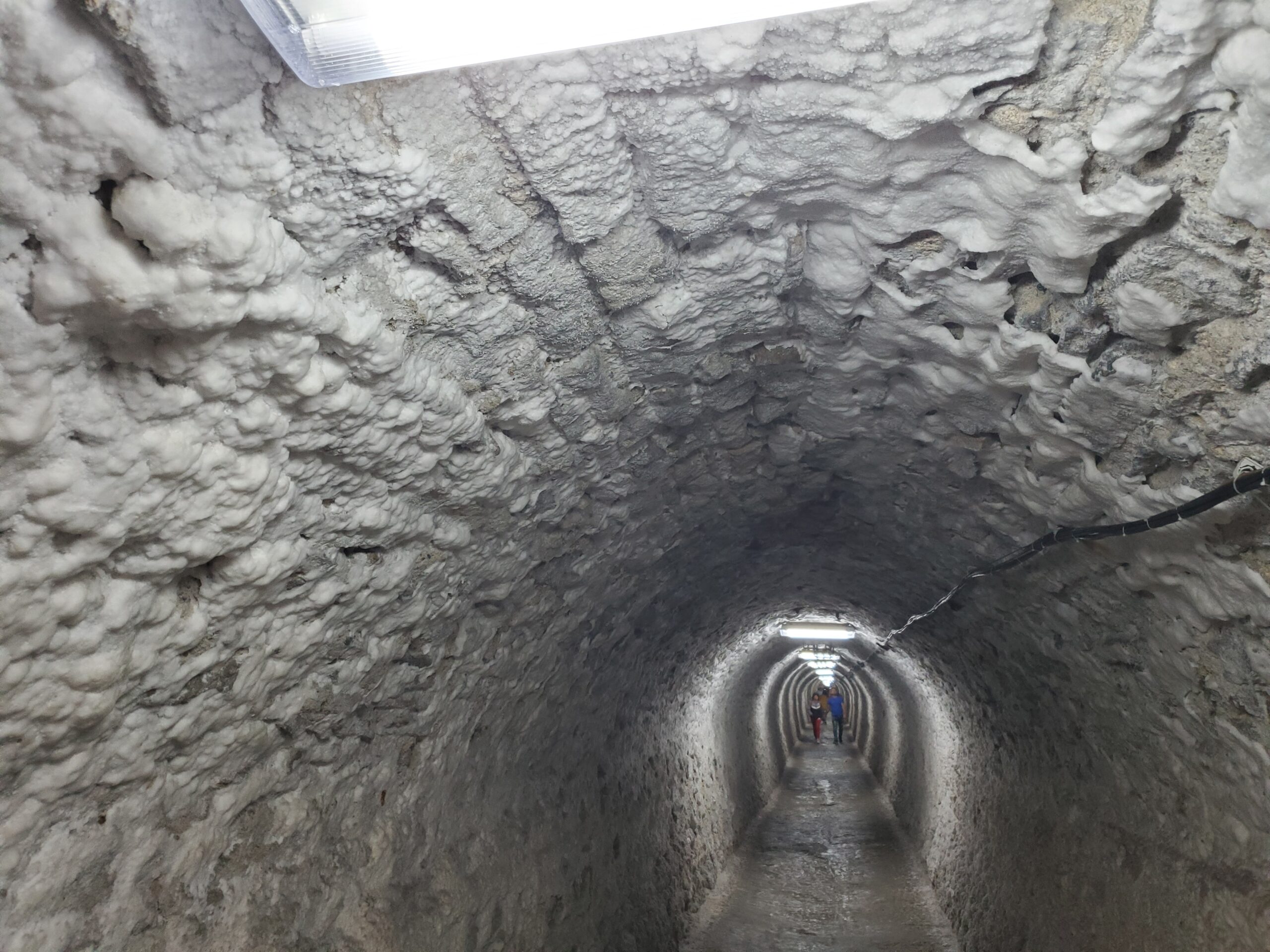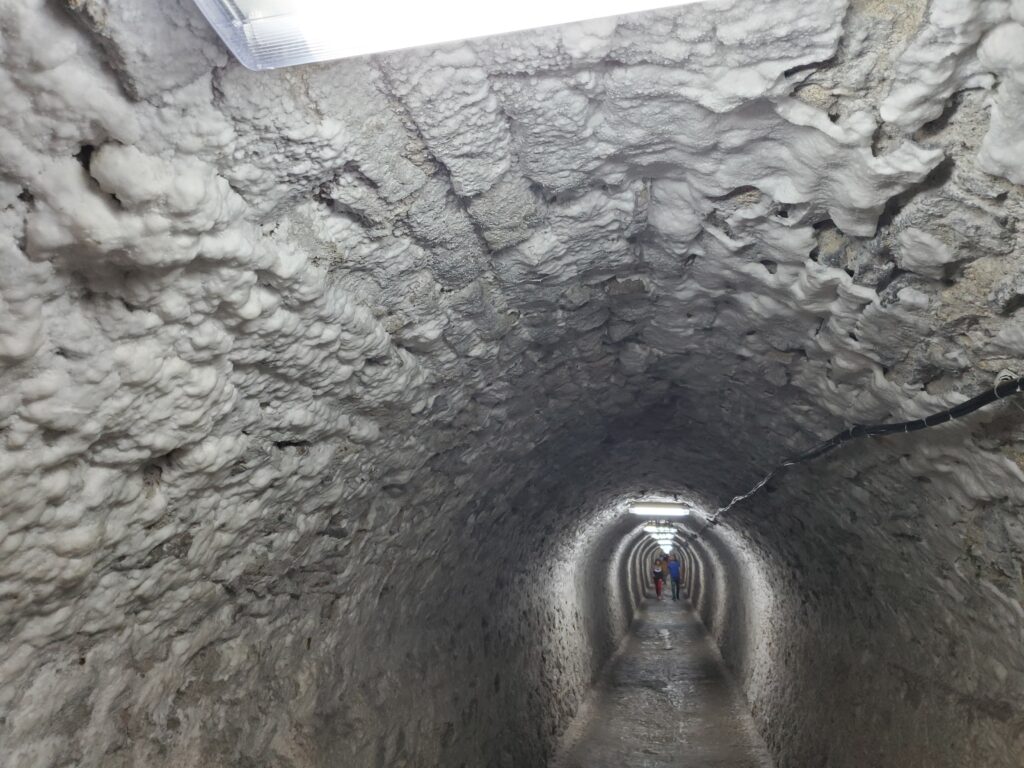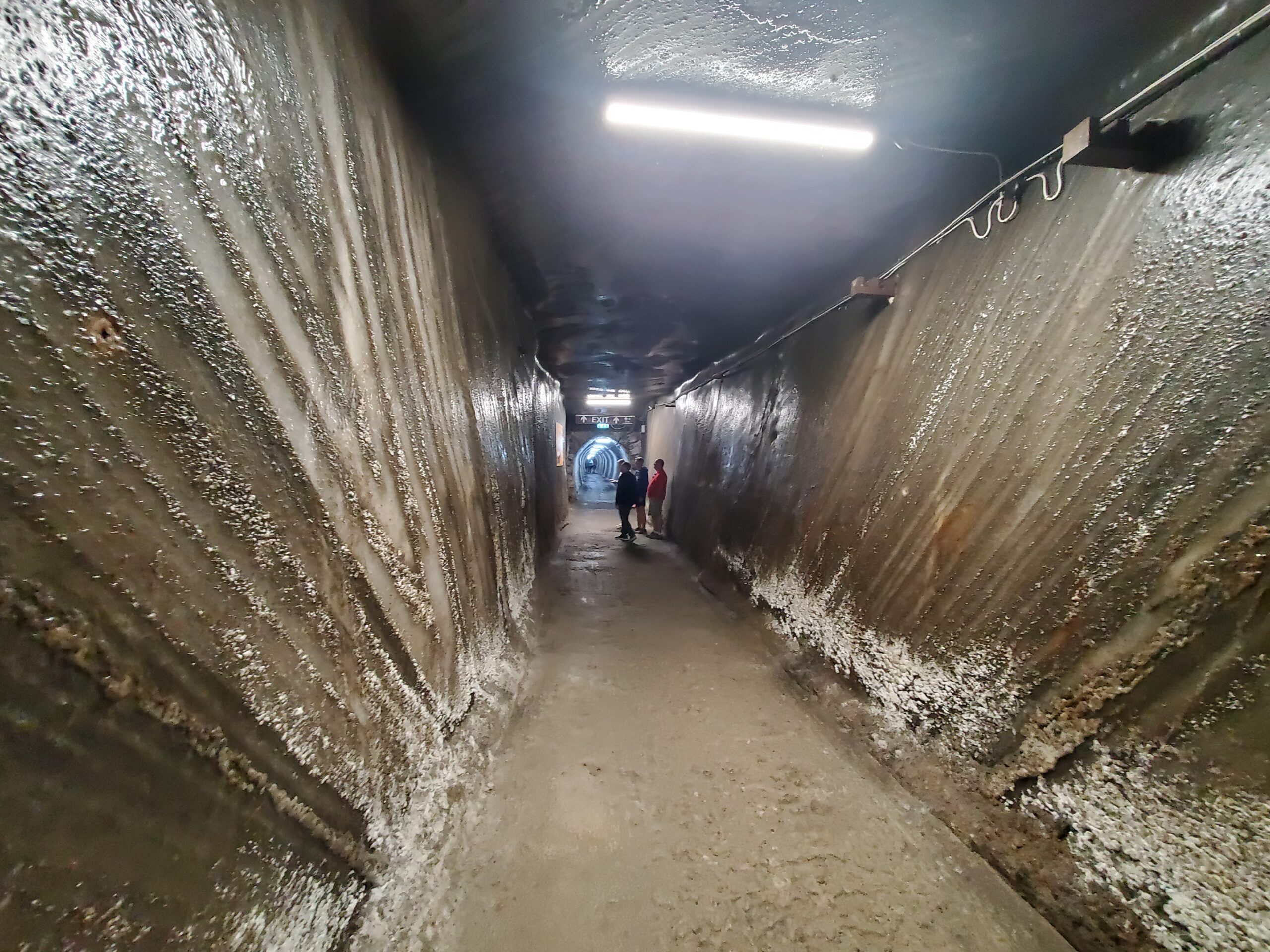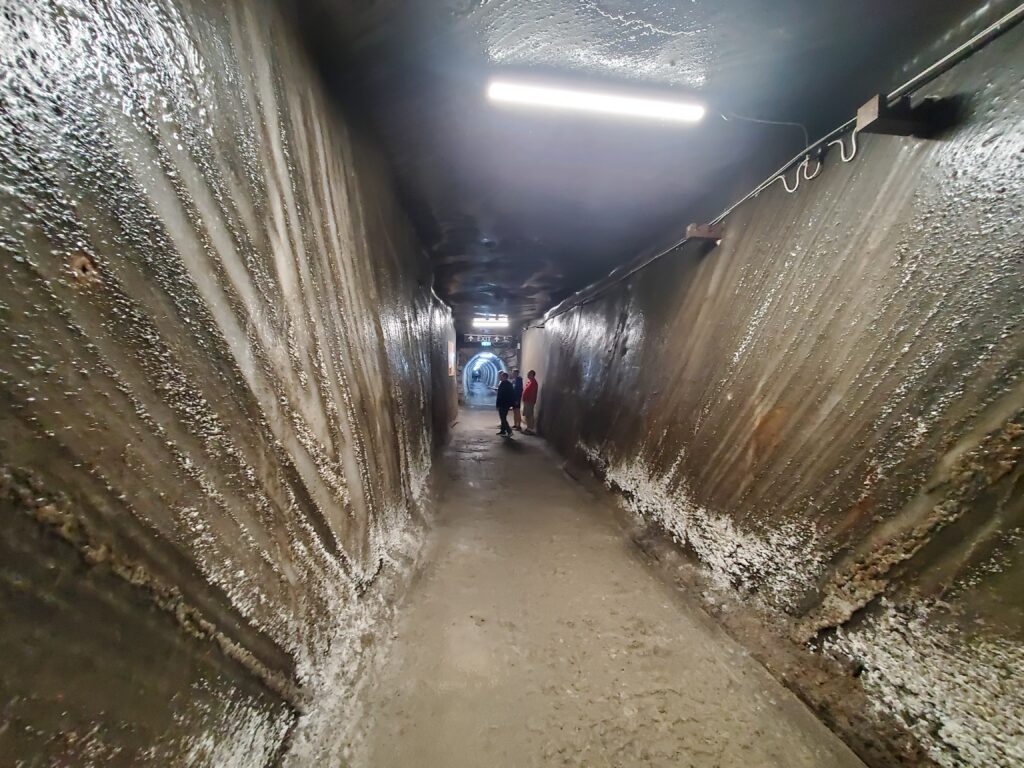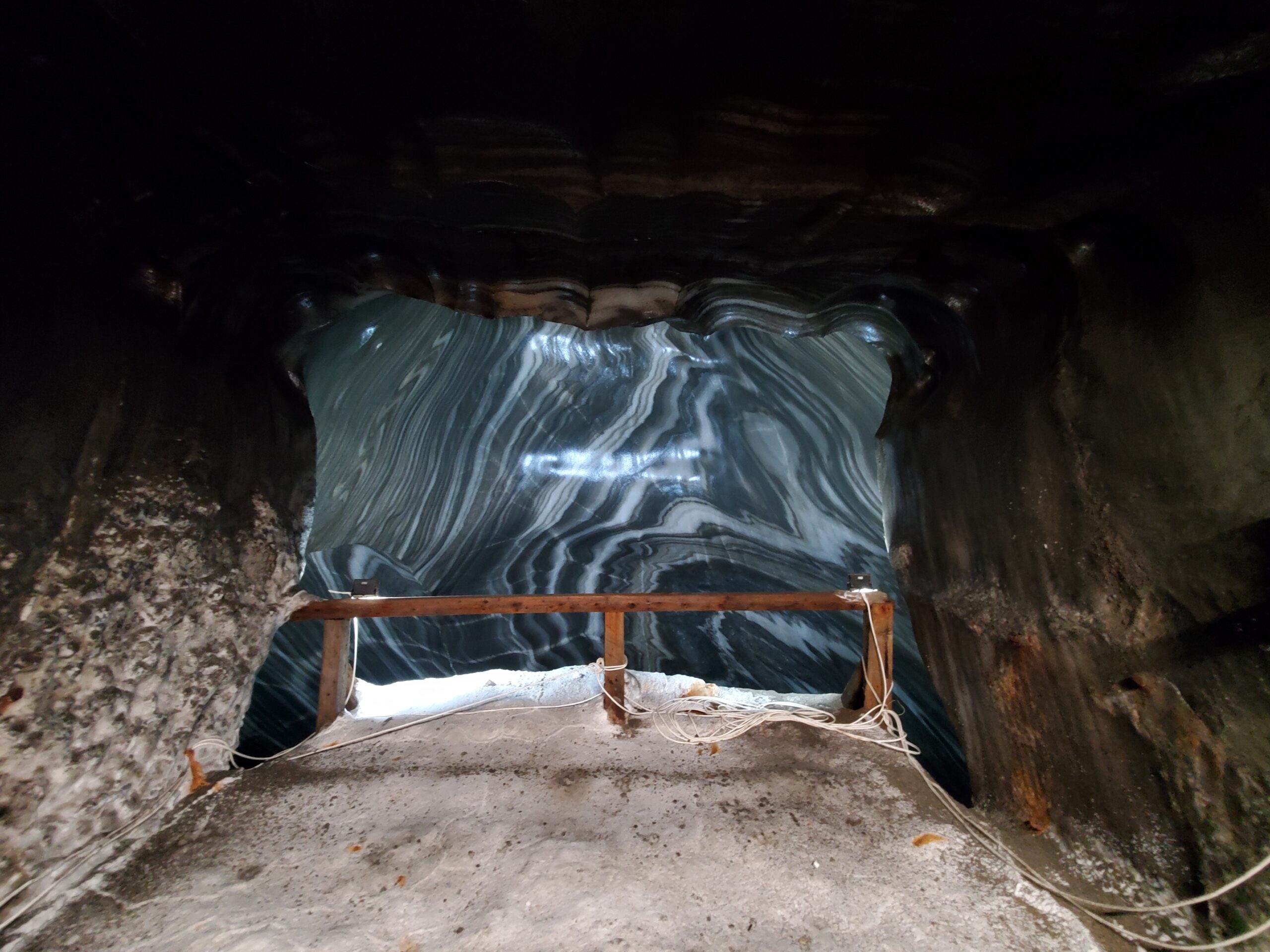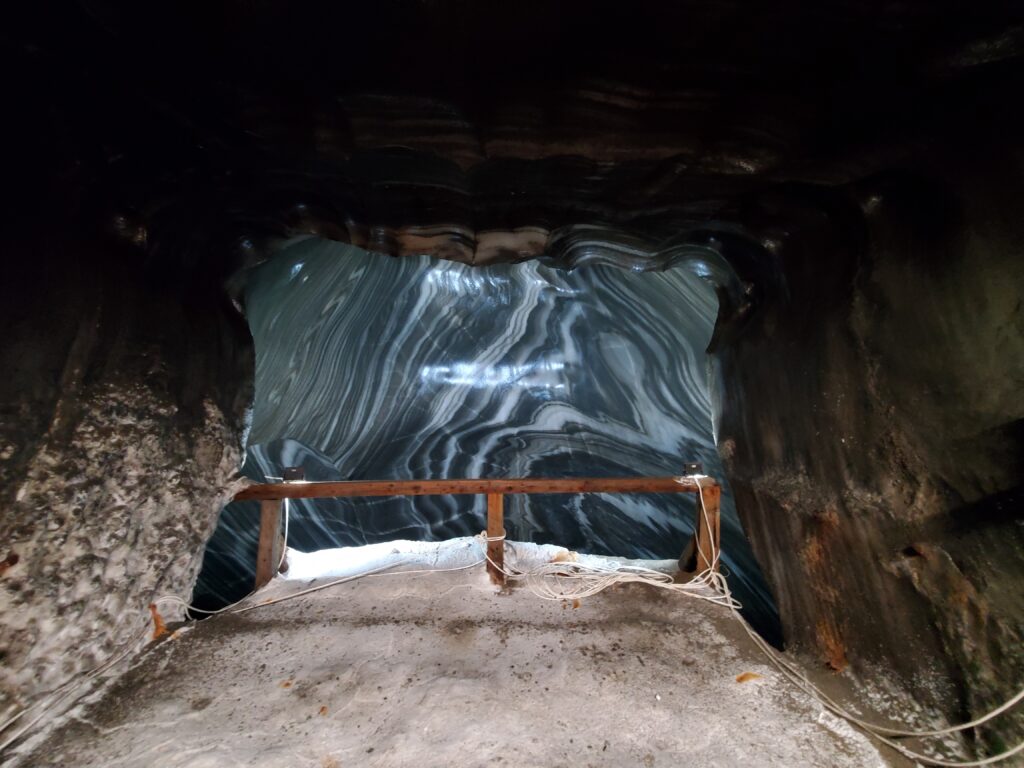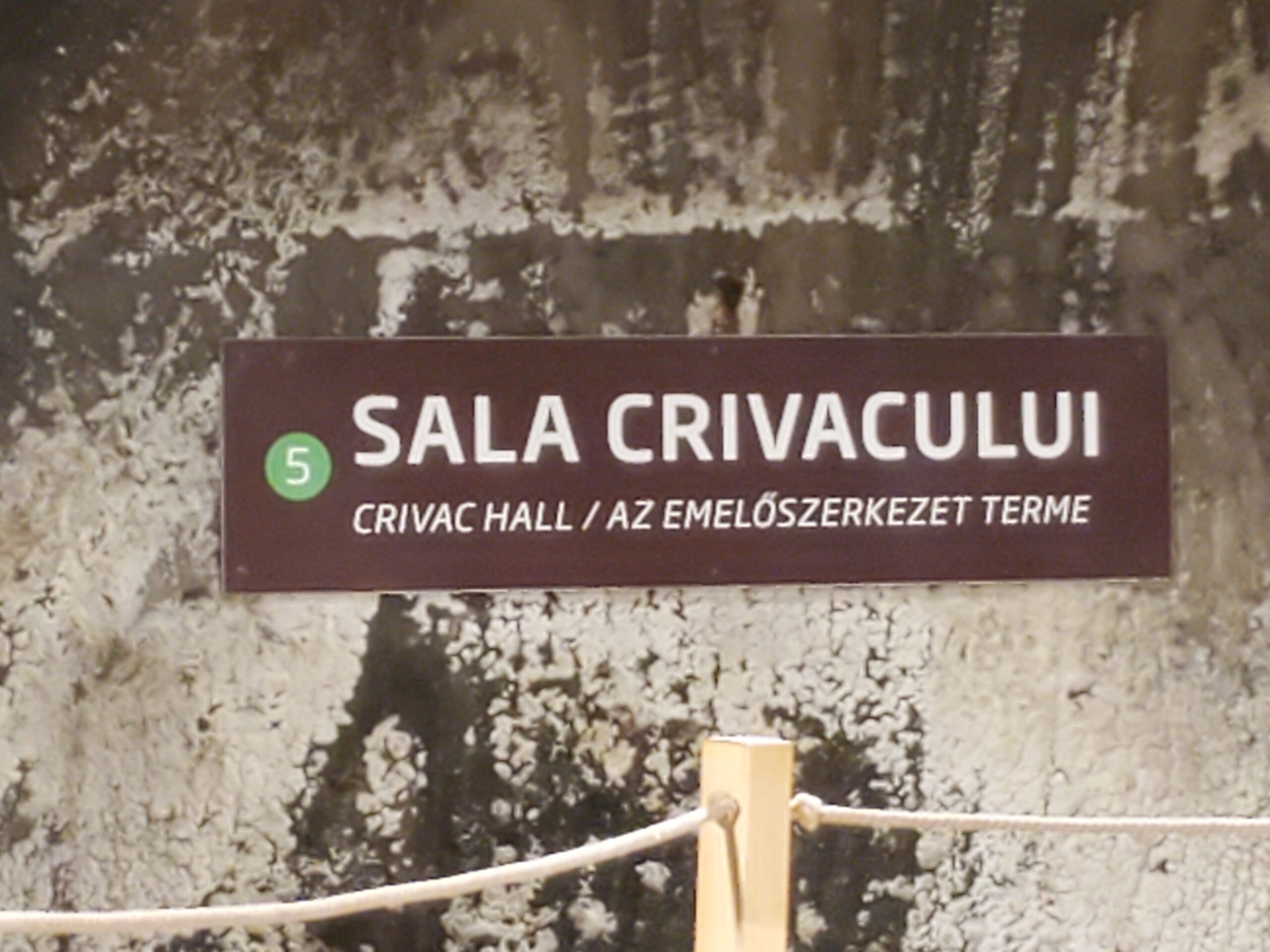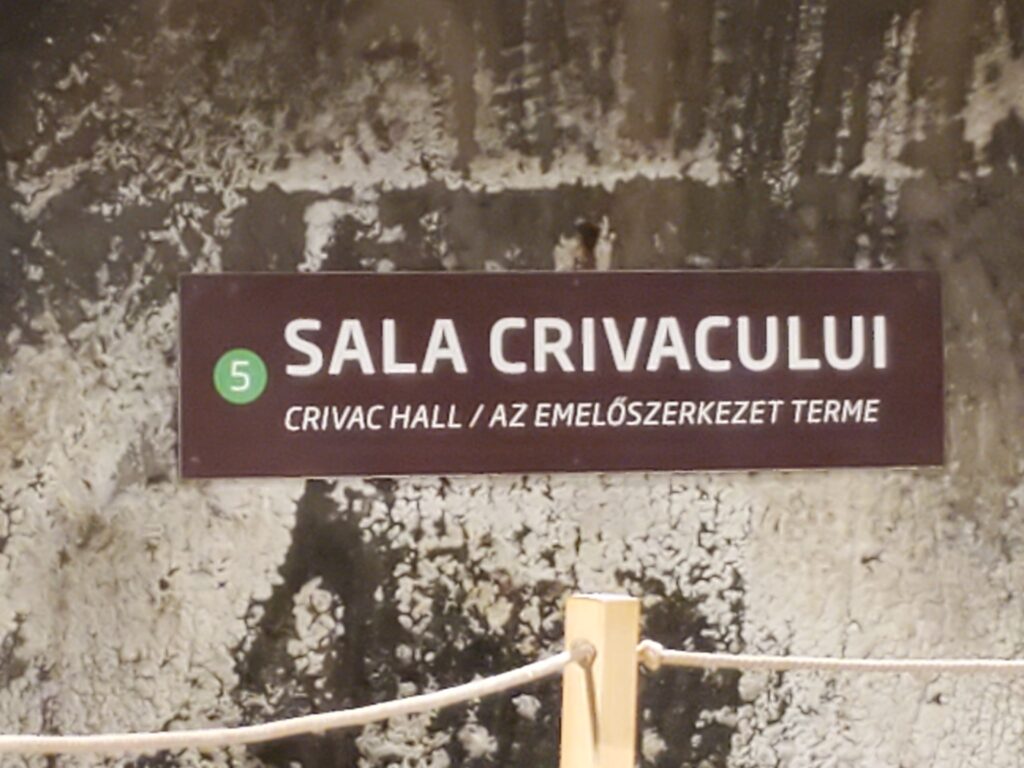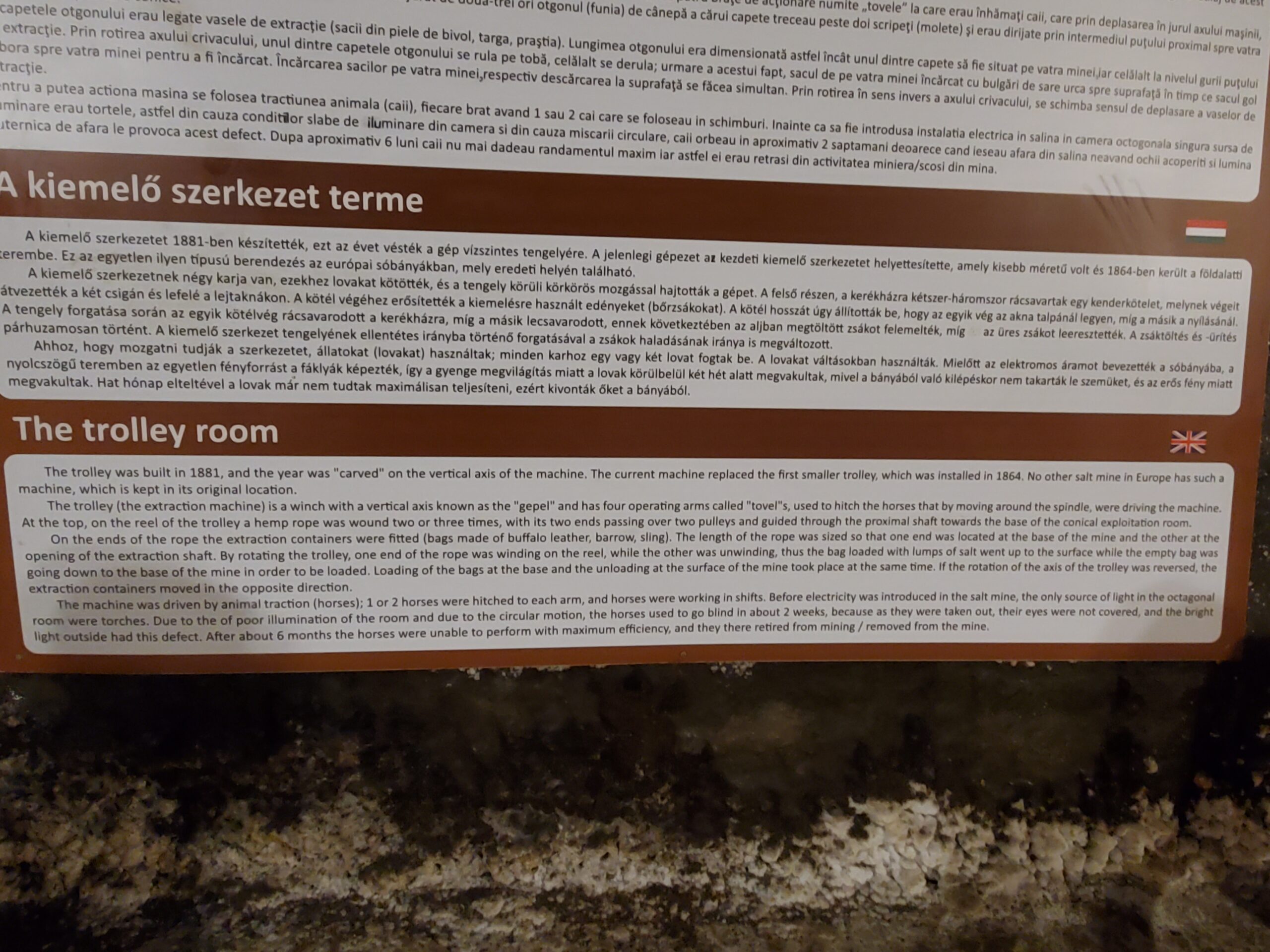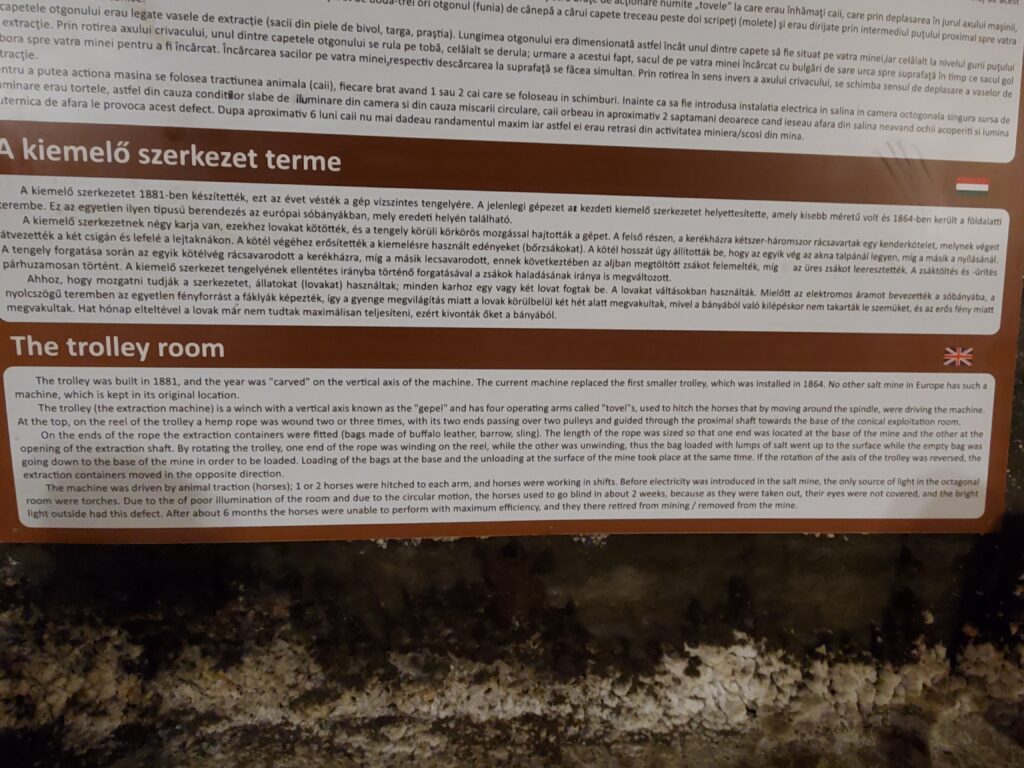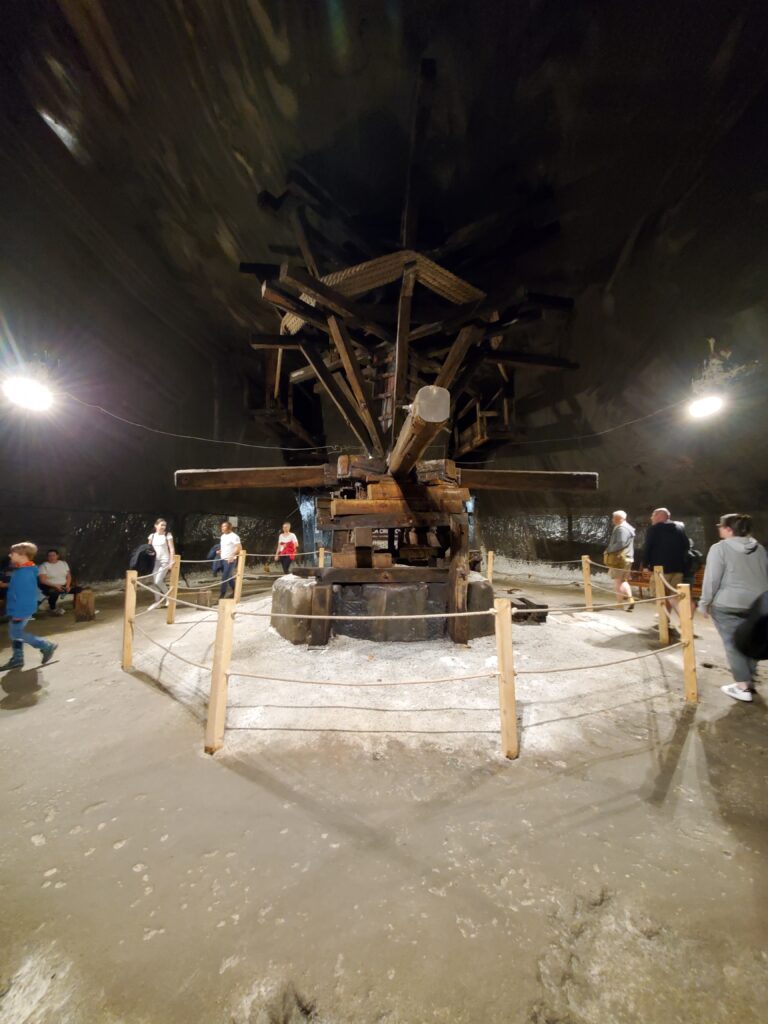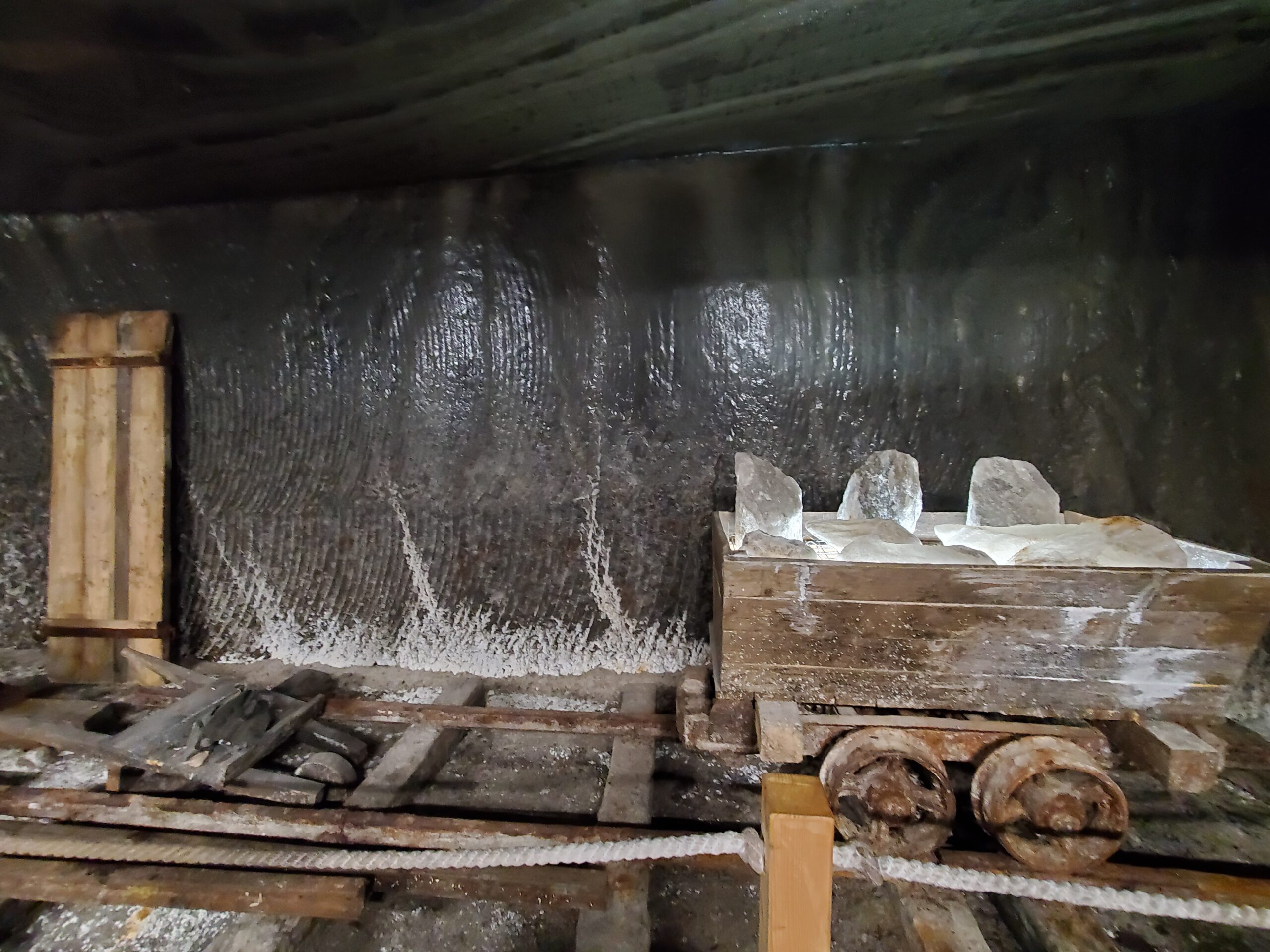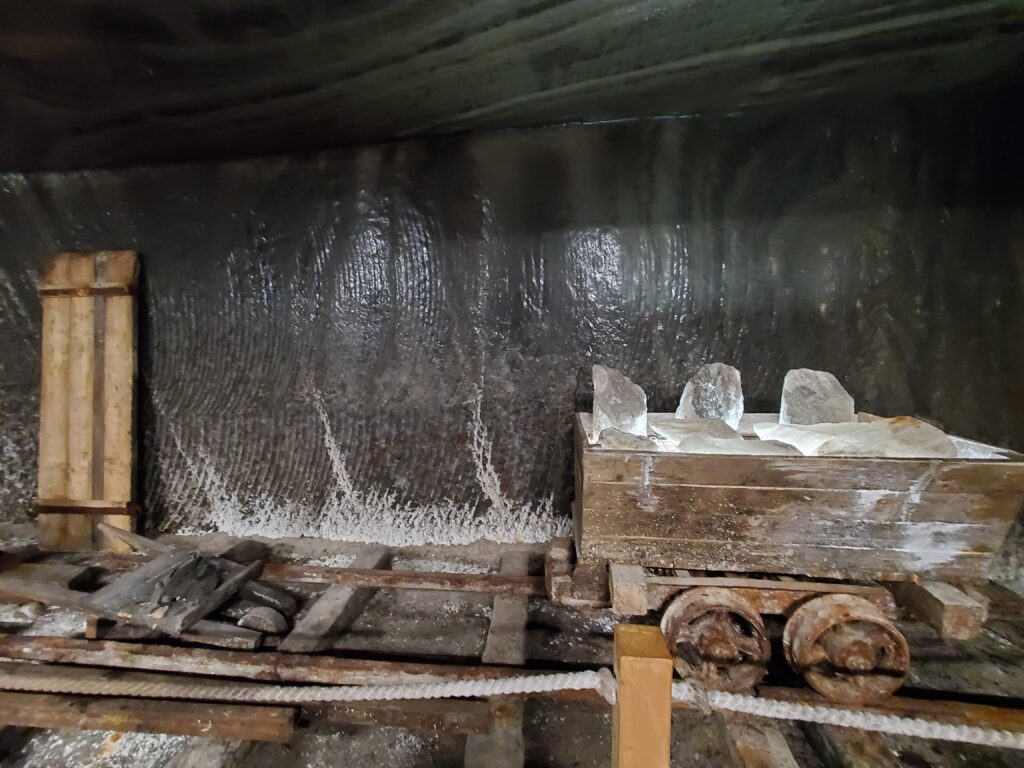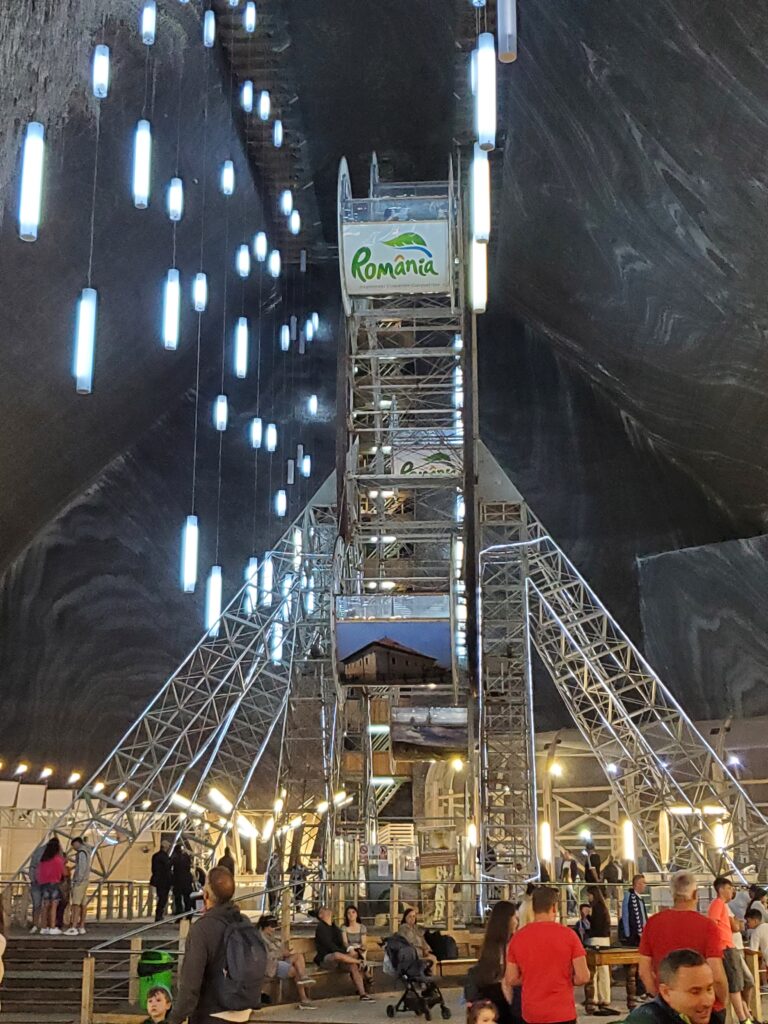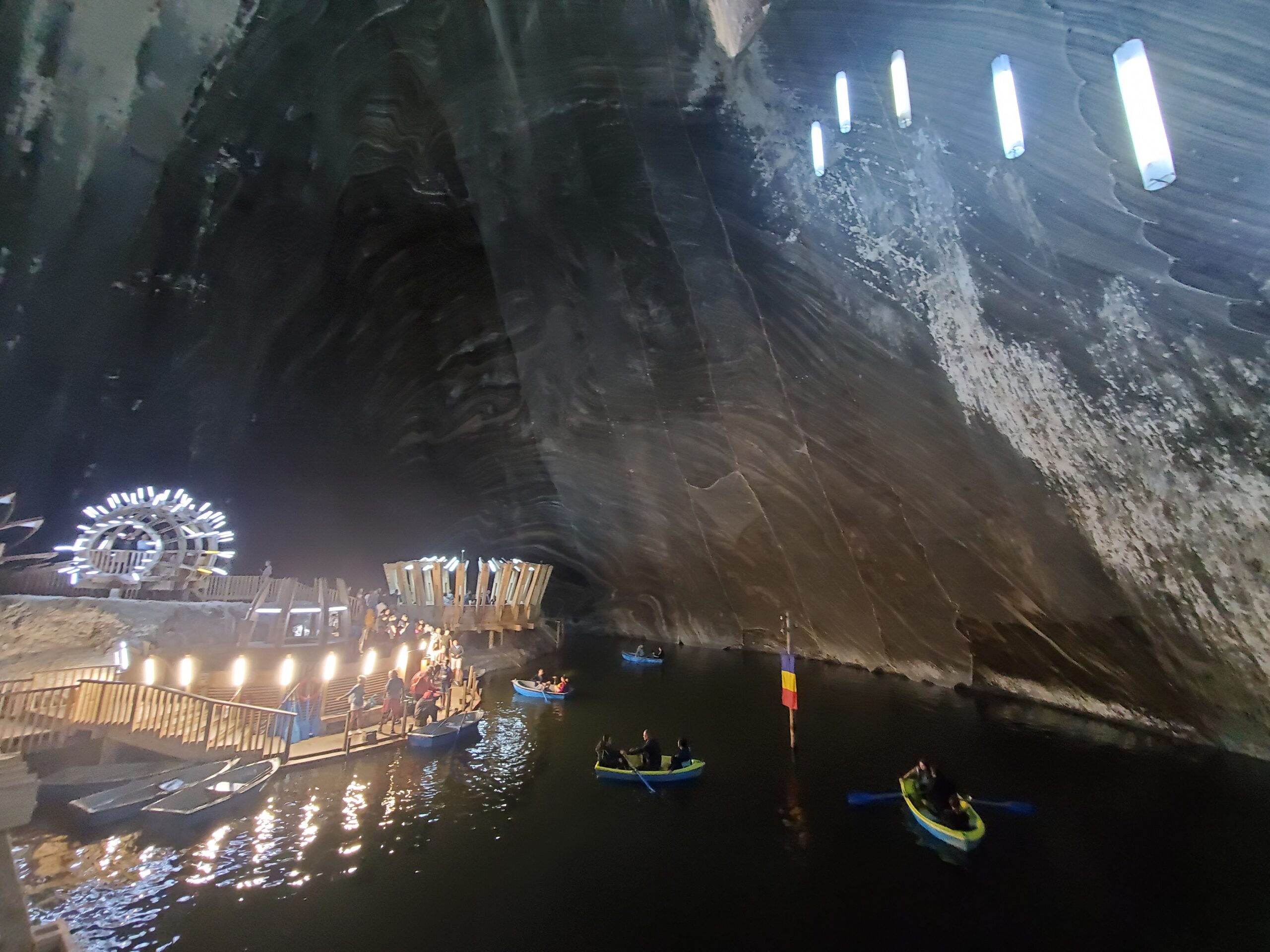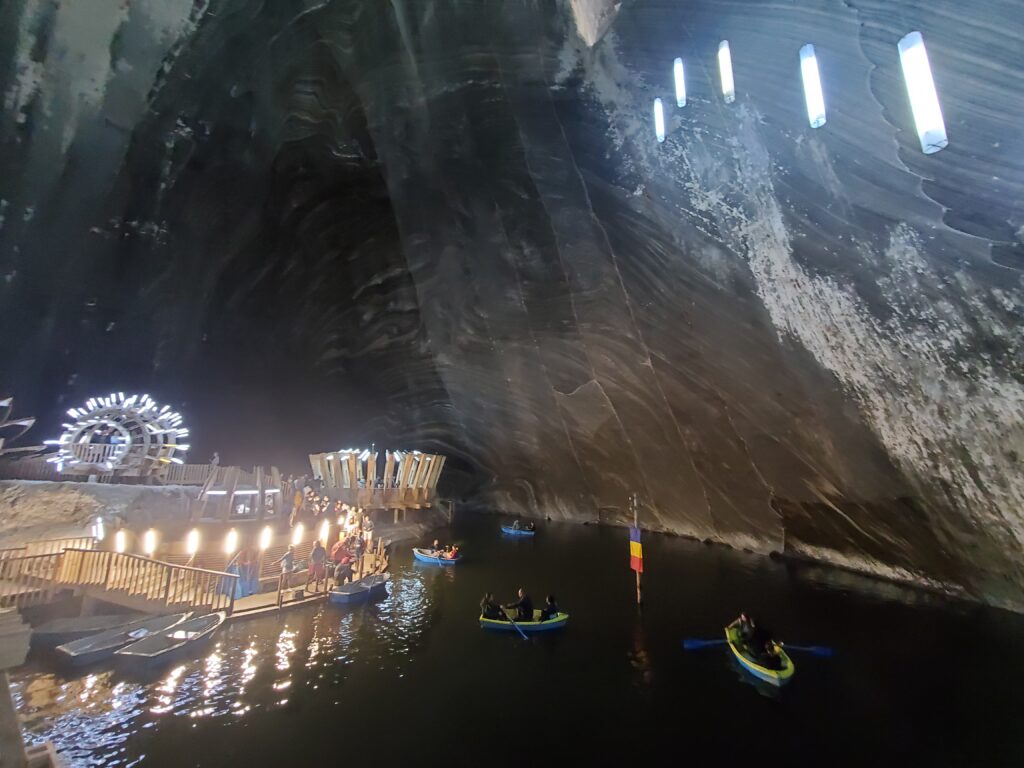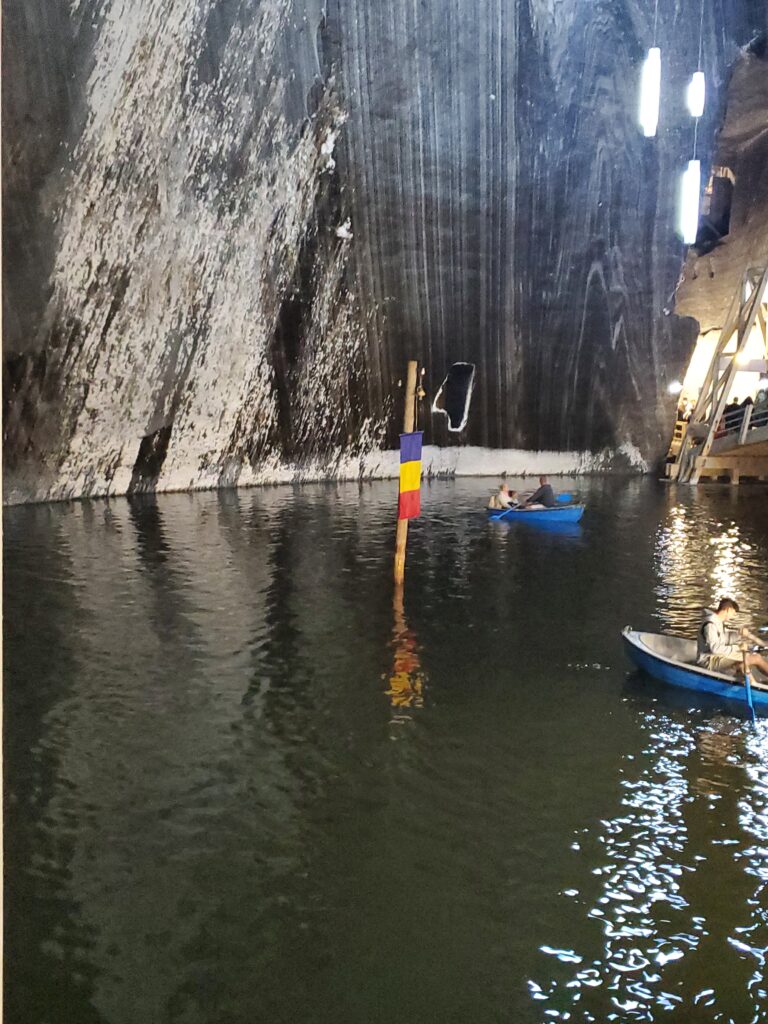 After spending about 3 hours there, we drove on to Cluj, which was about 30 minutes away. This is where we stayed until we started our flights back home on Tuesday, July 18th.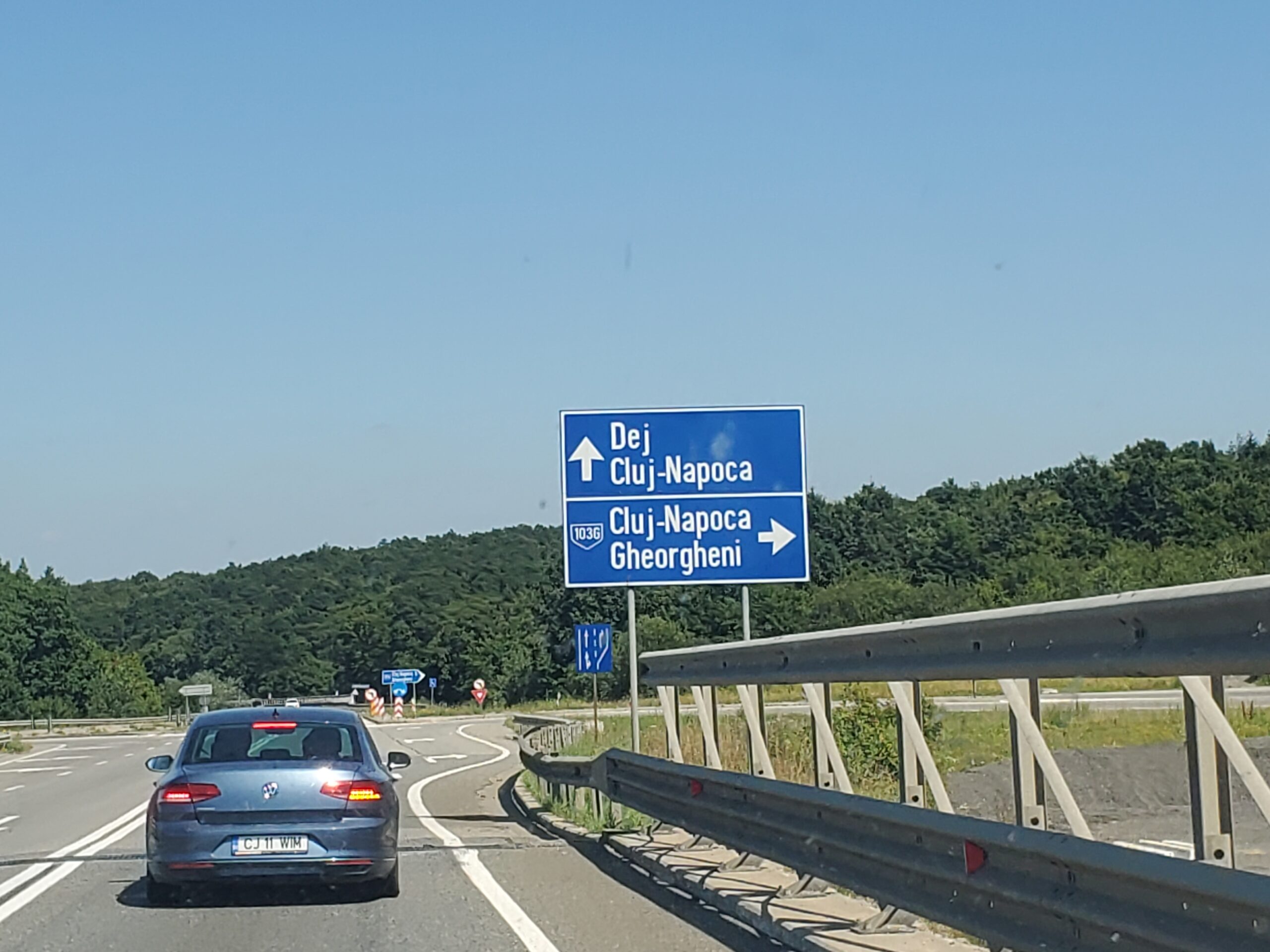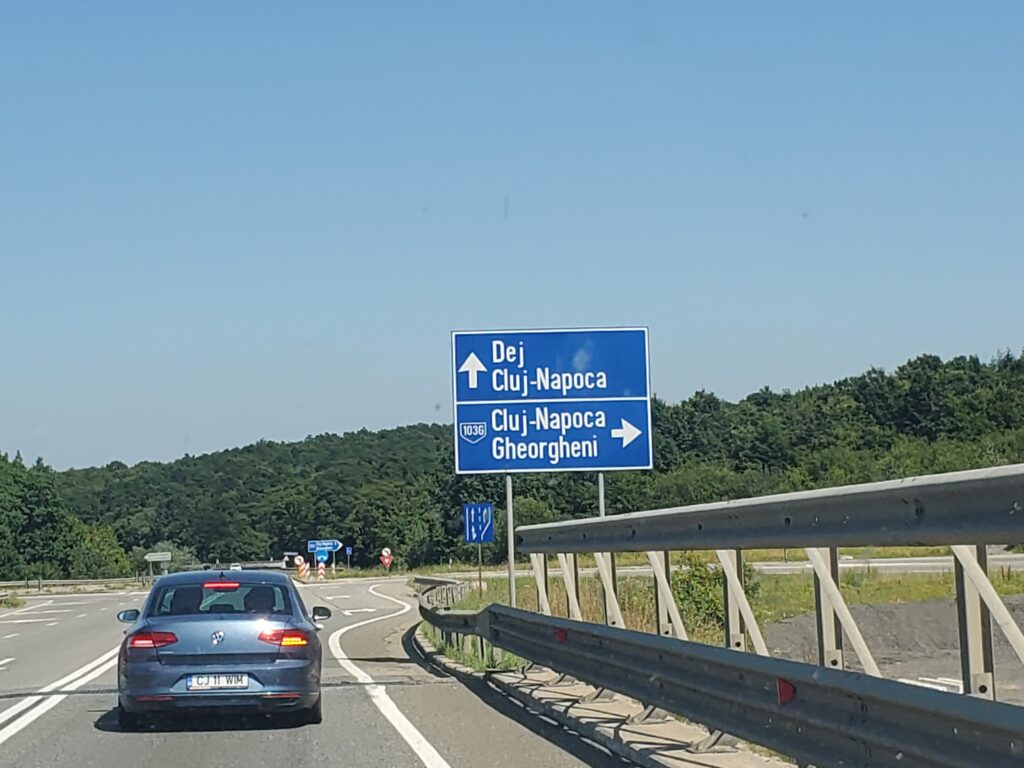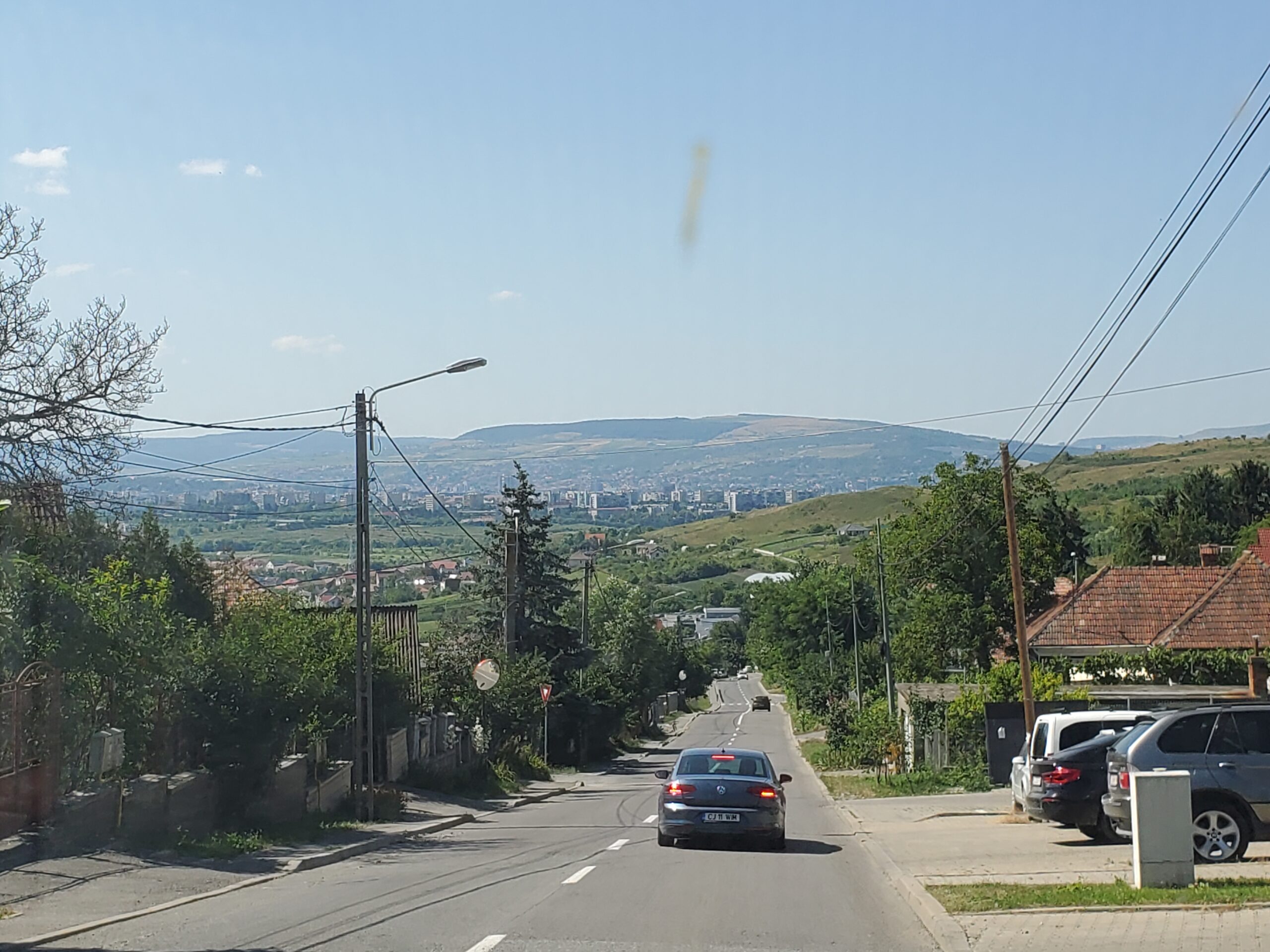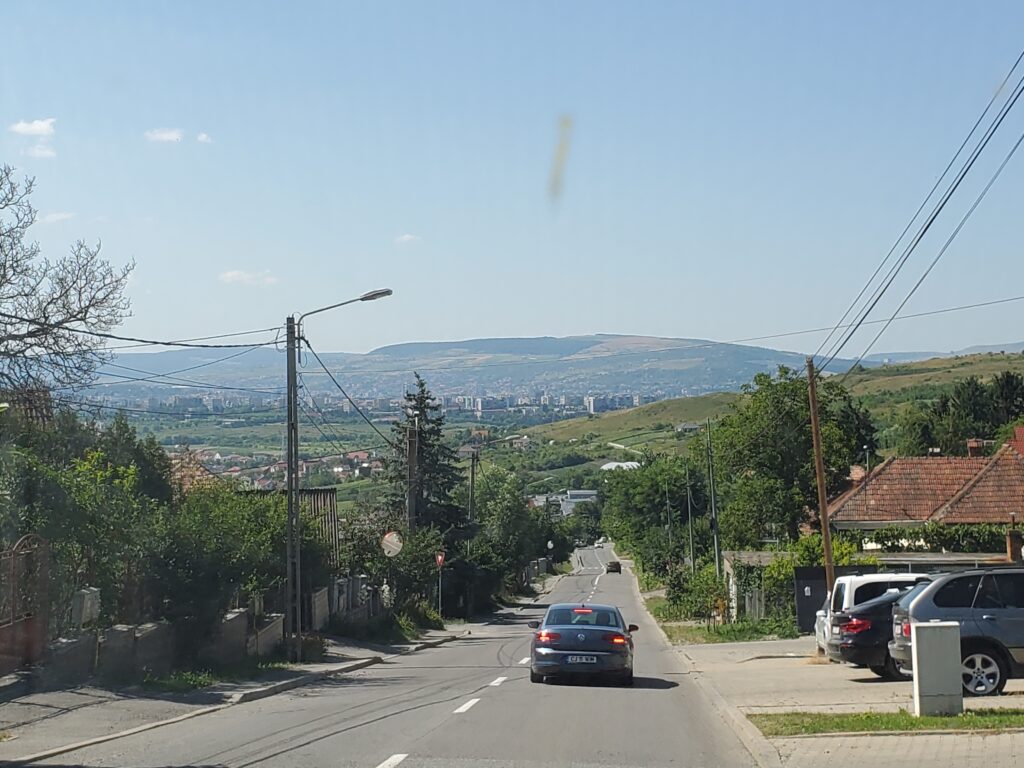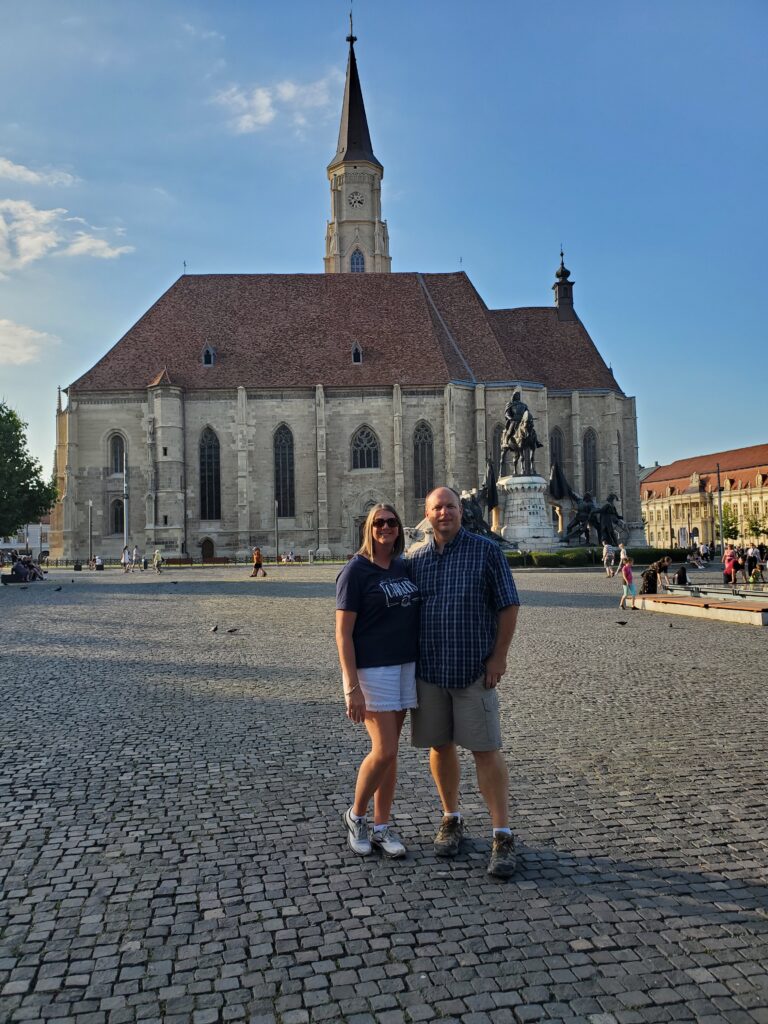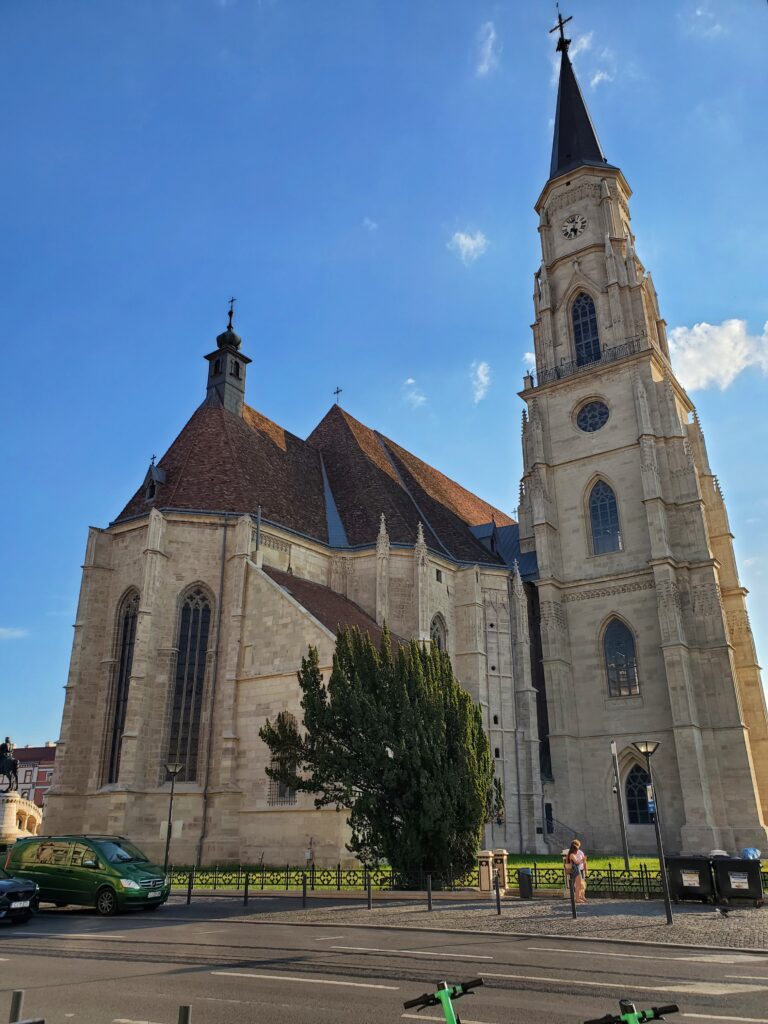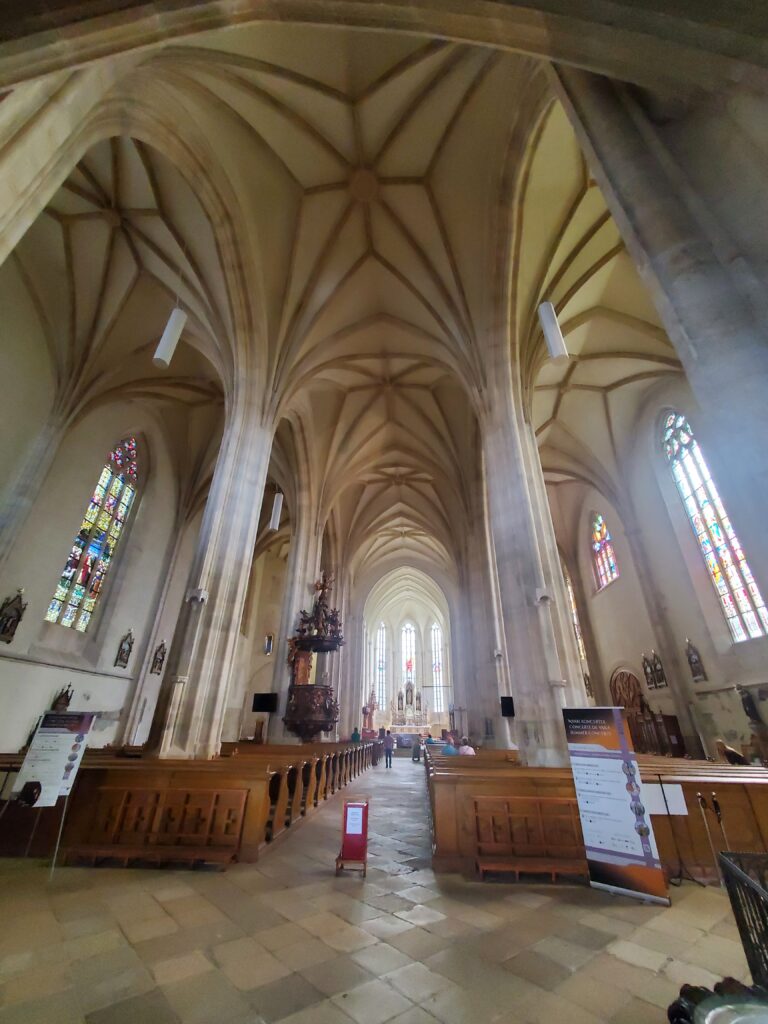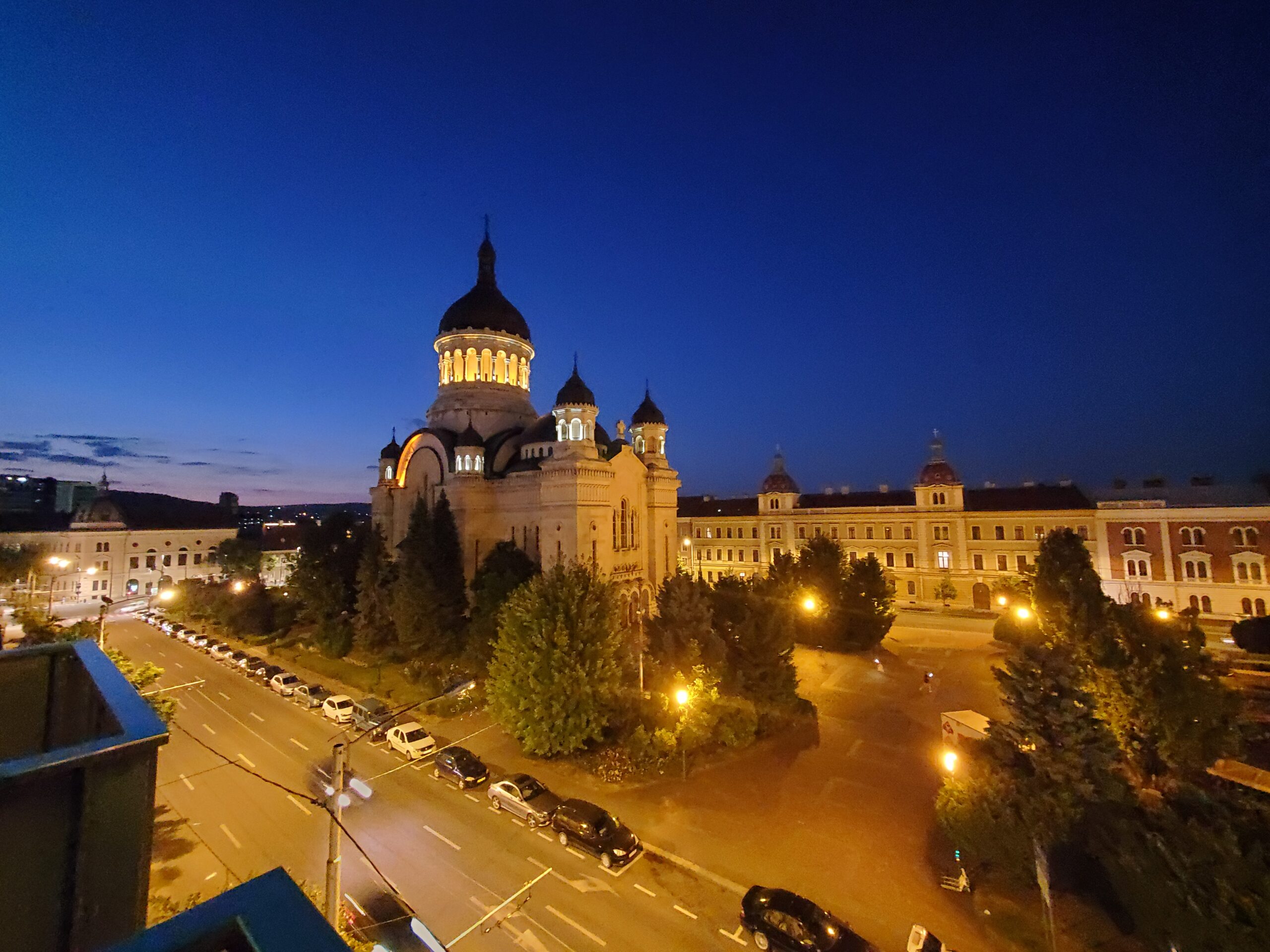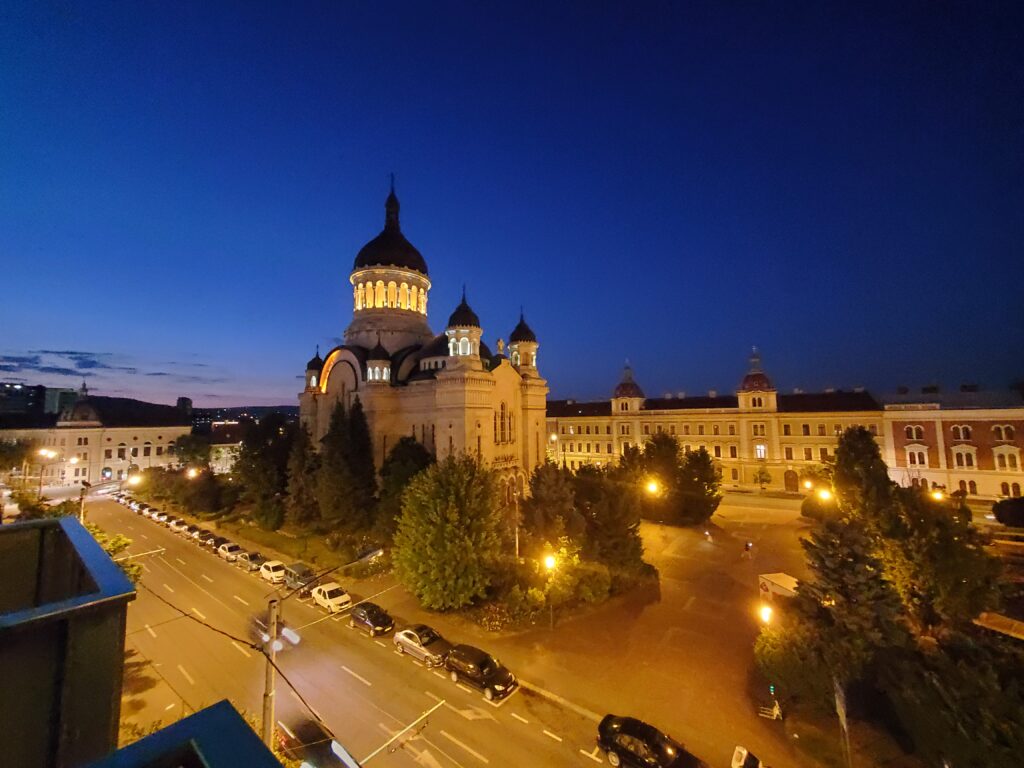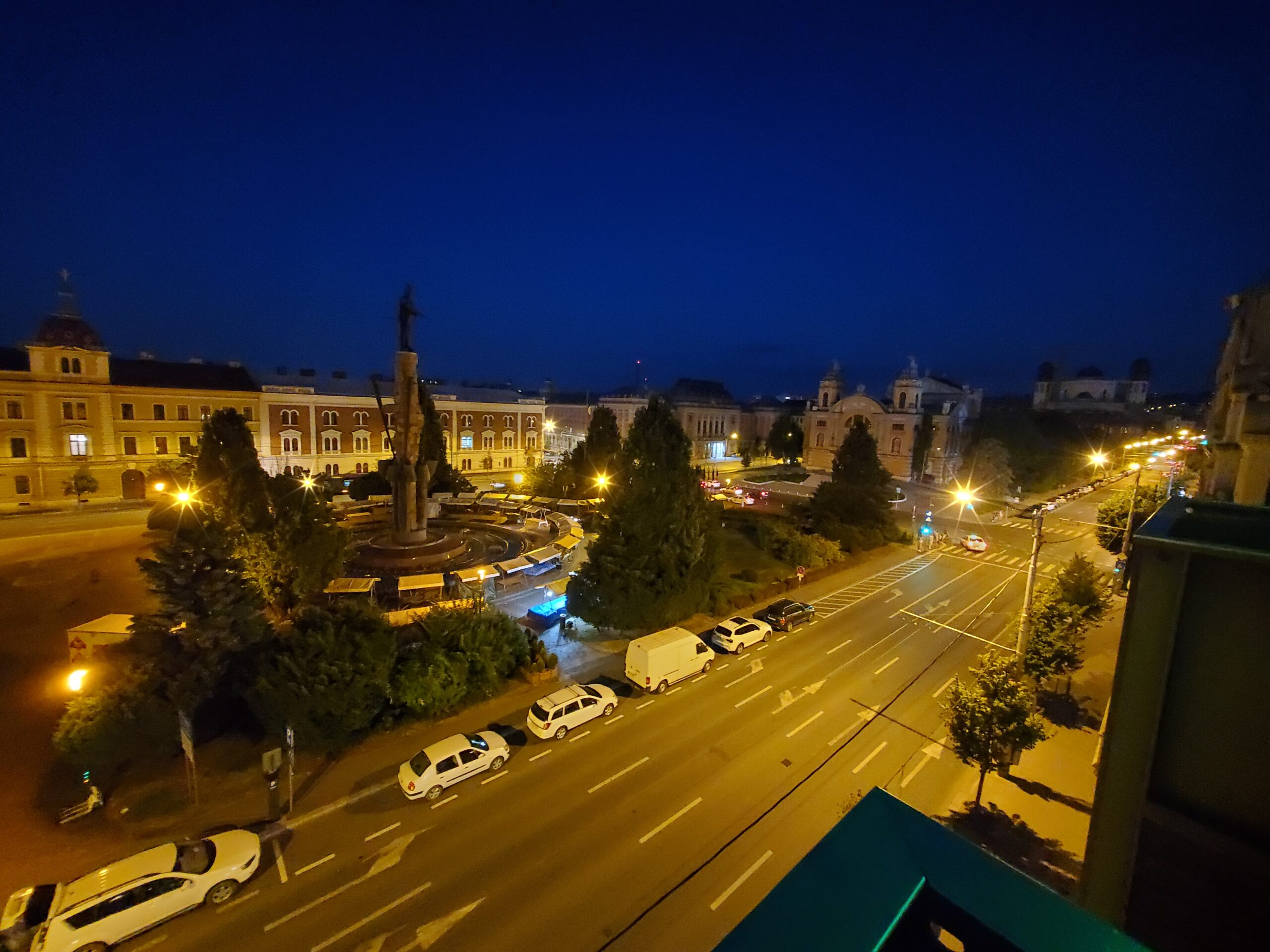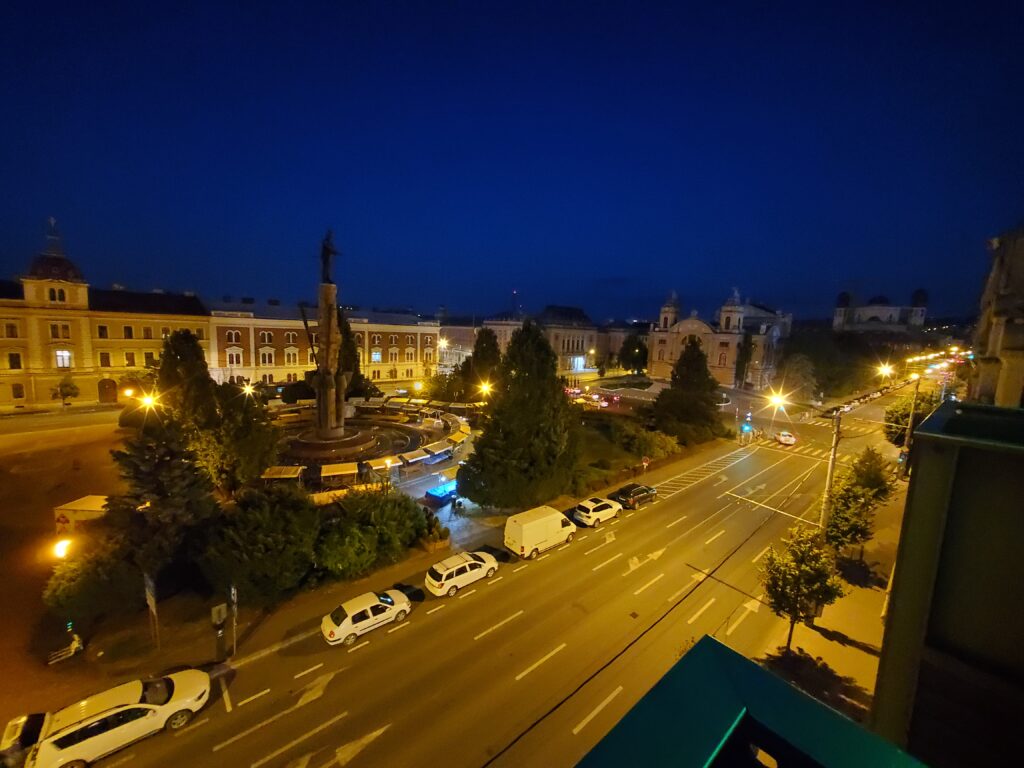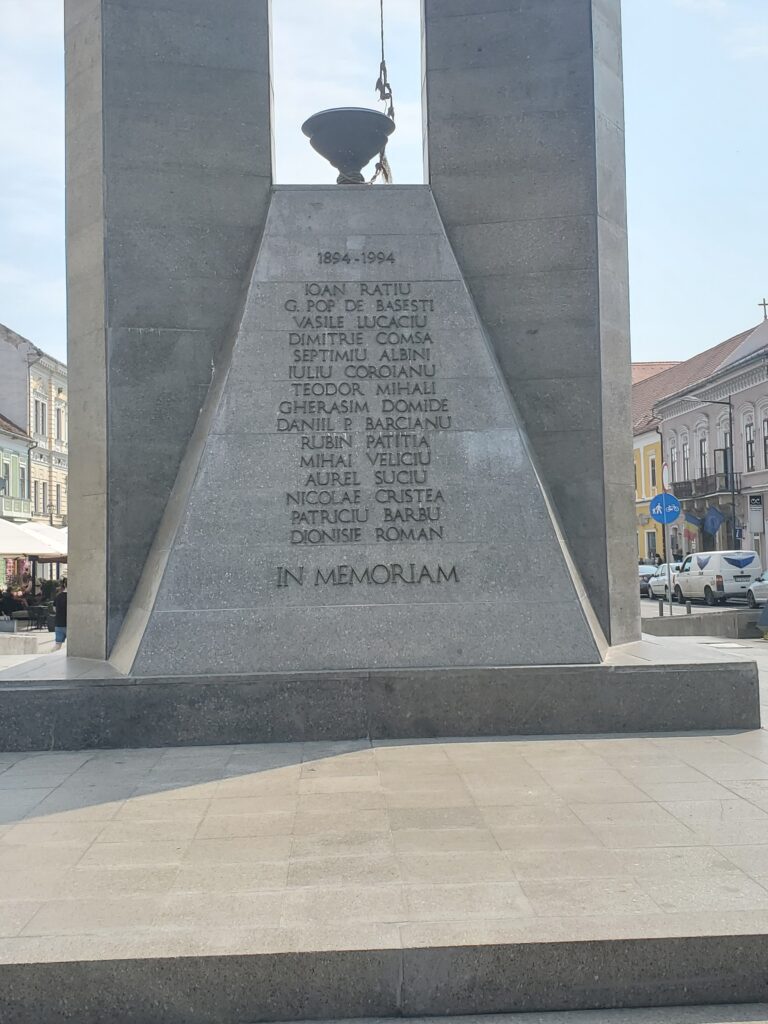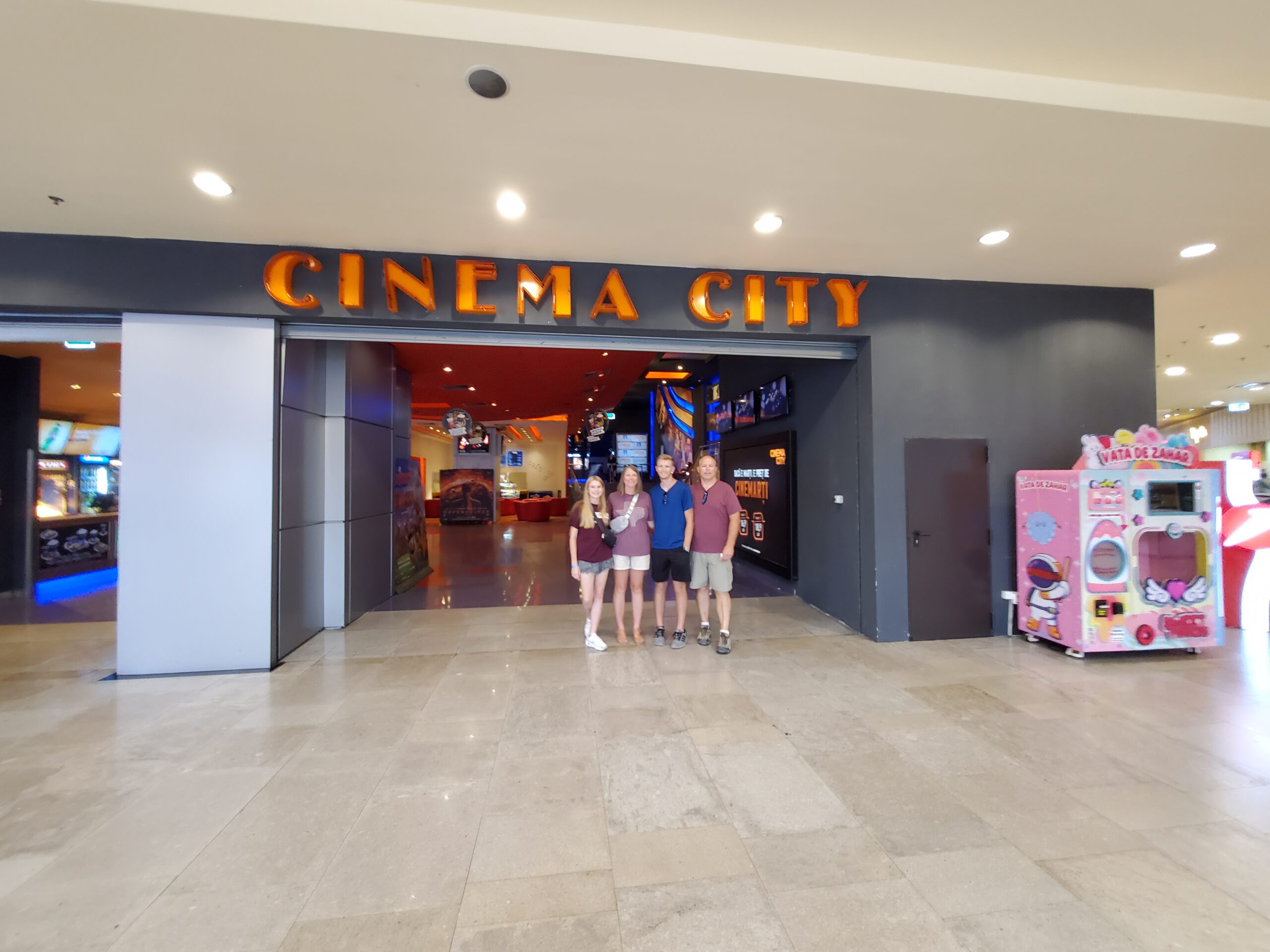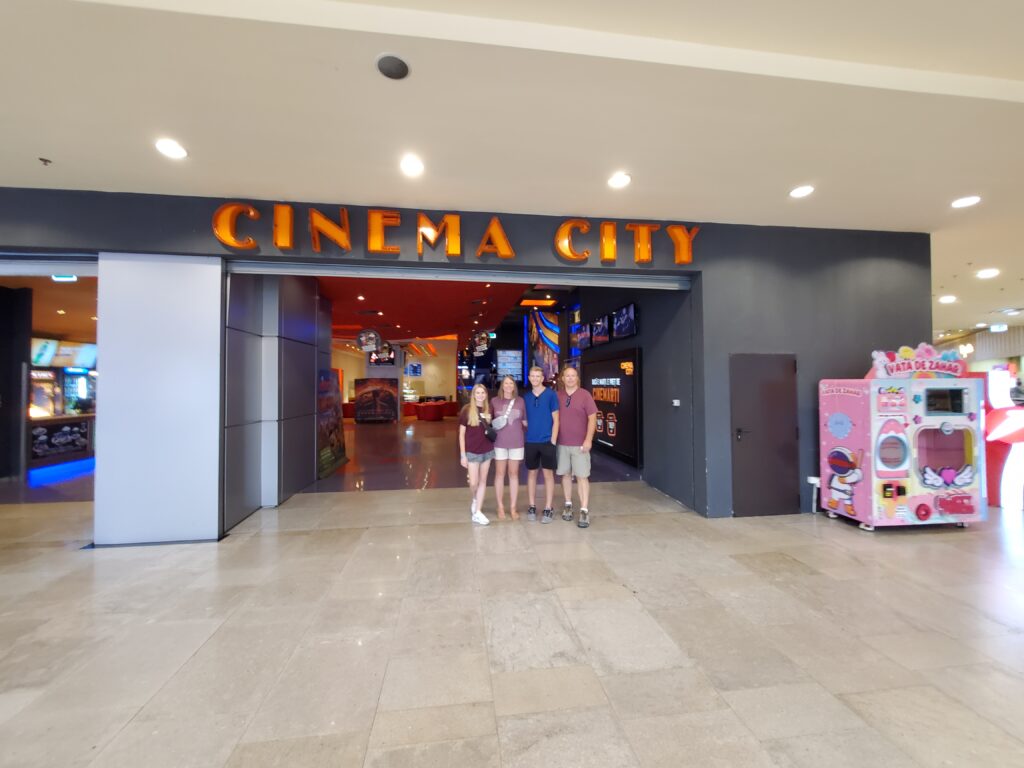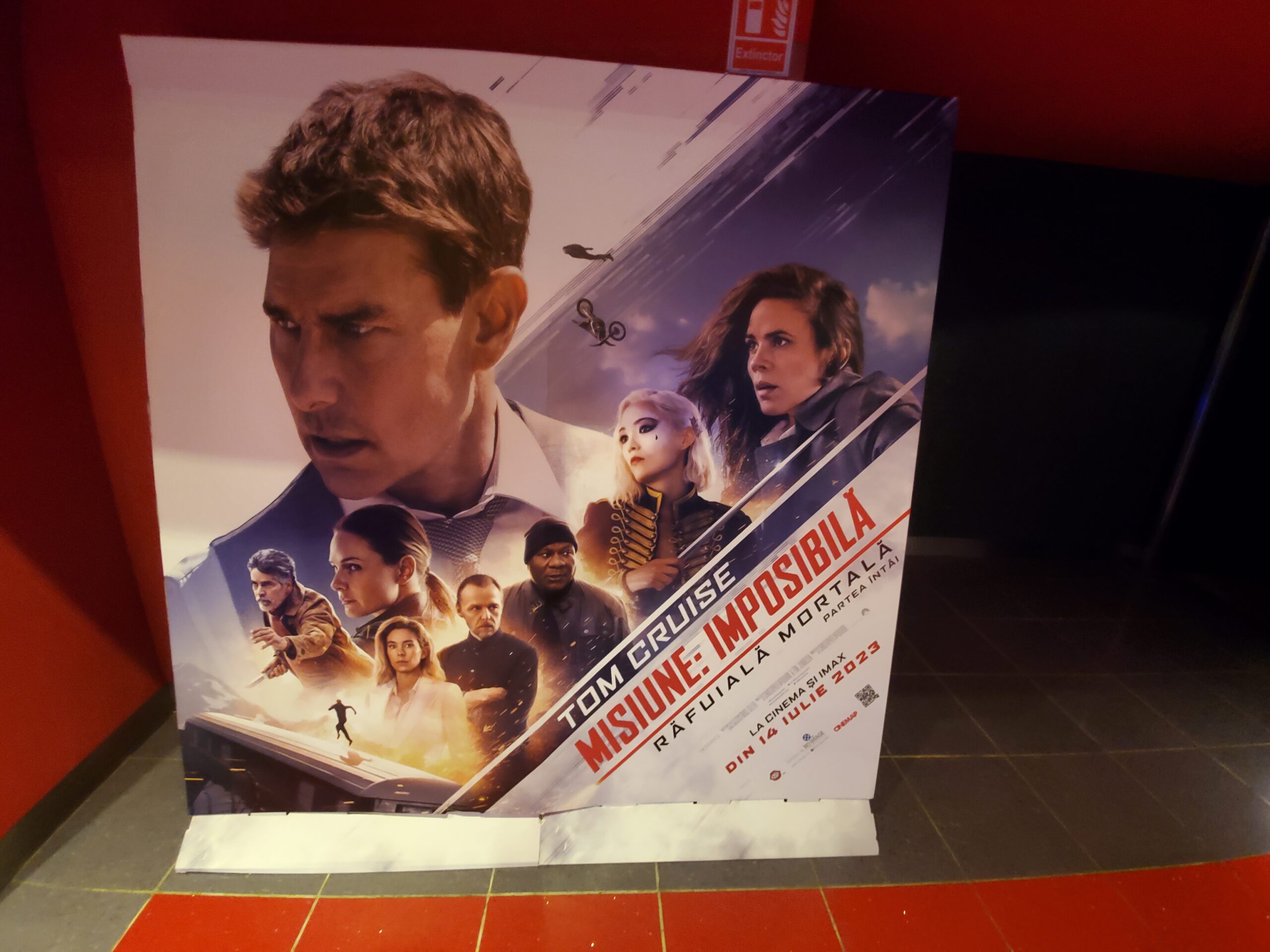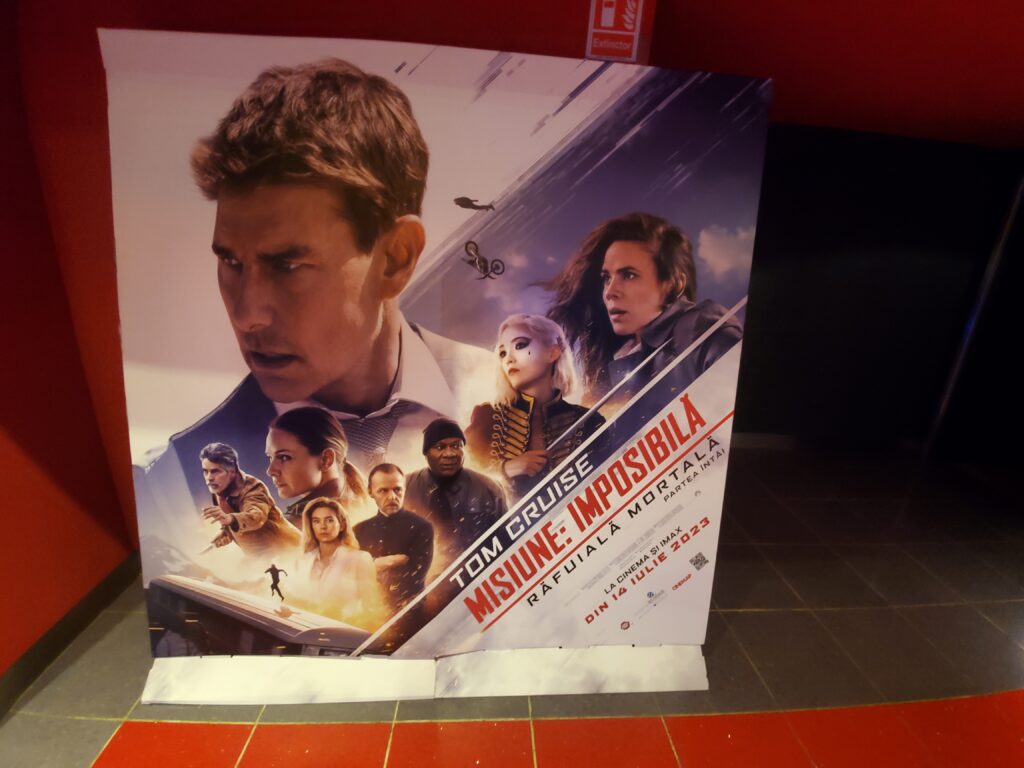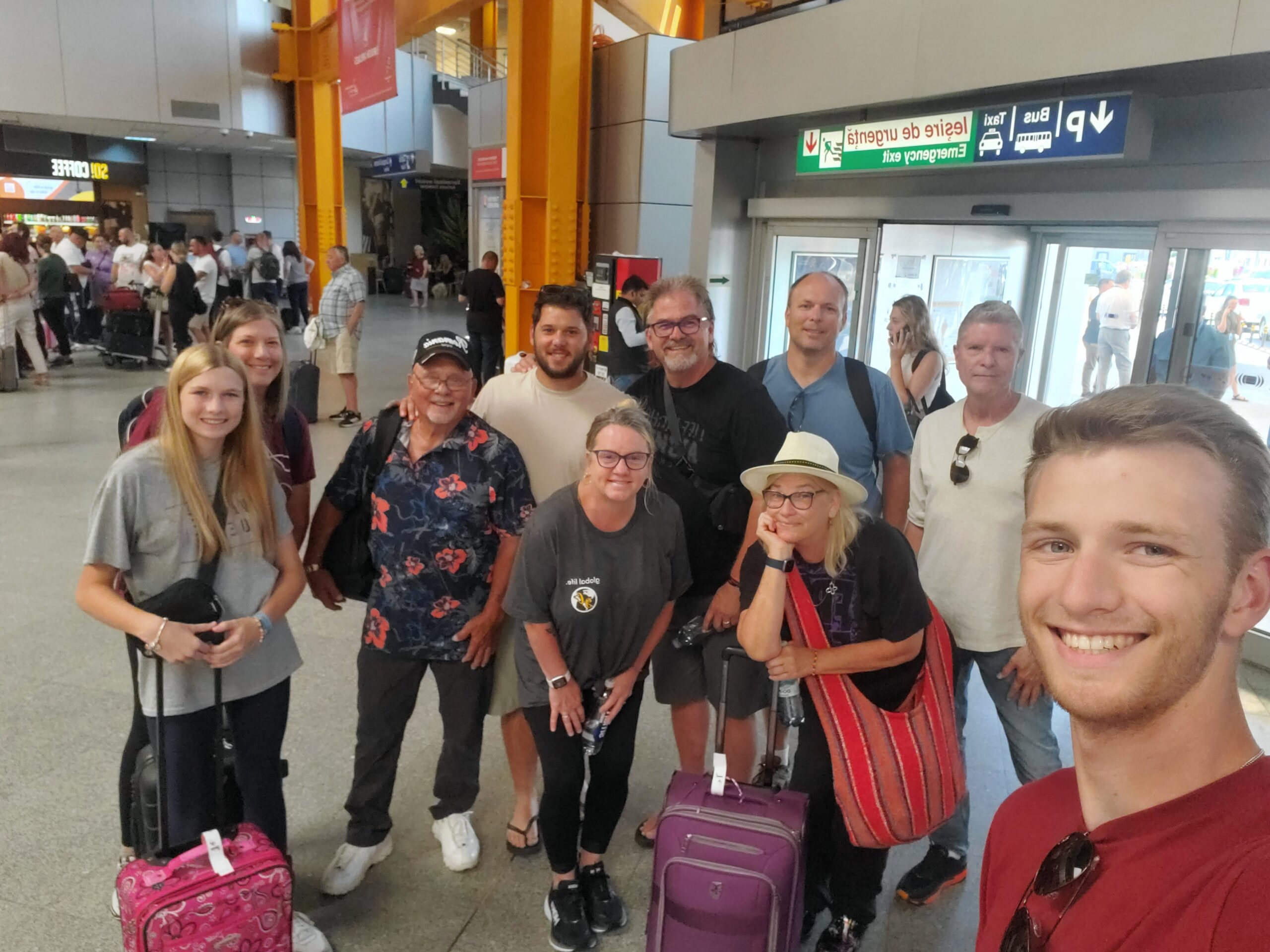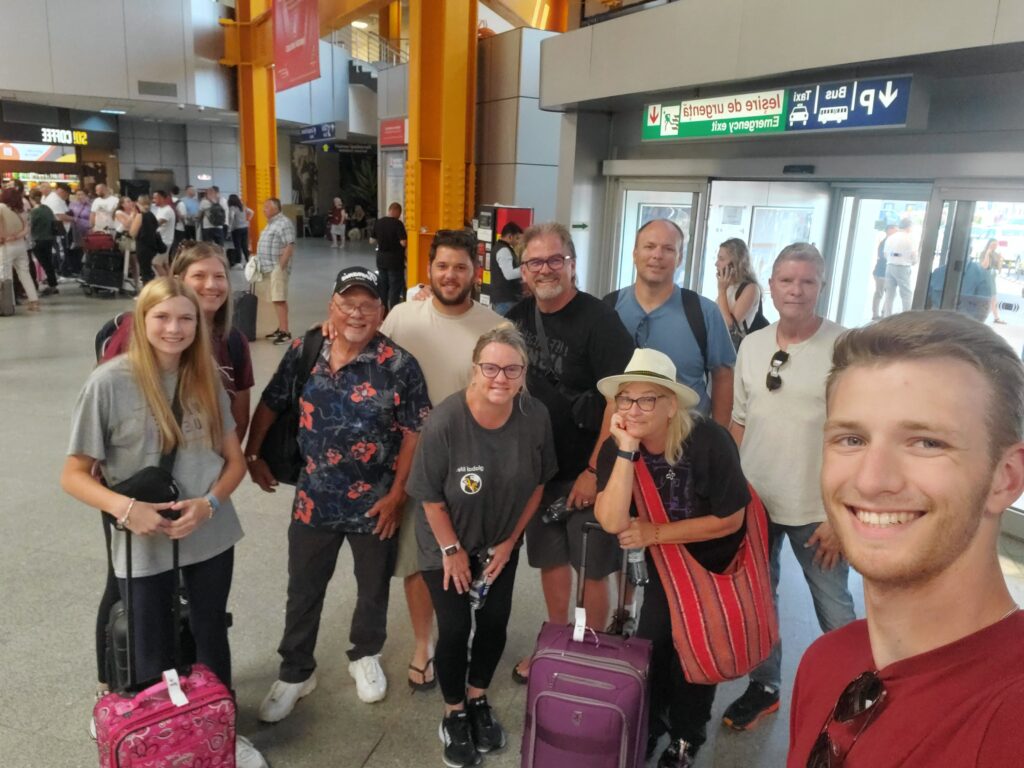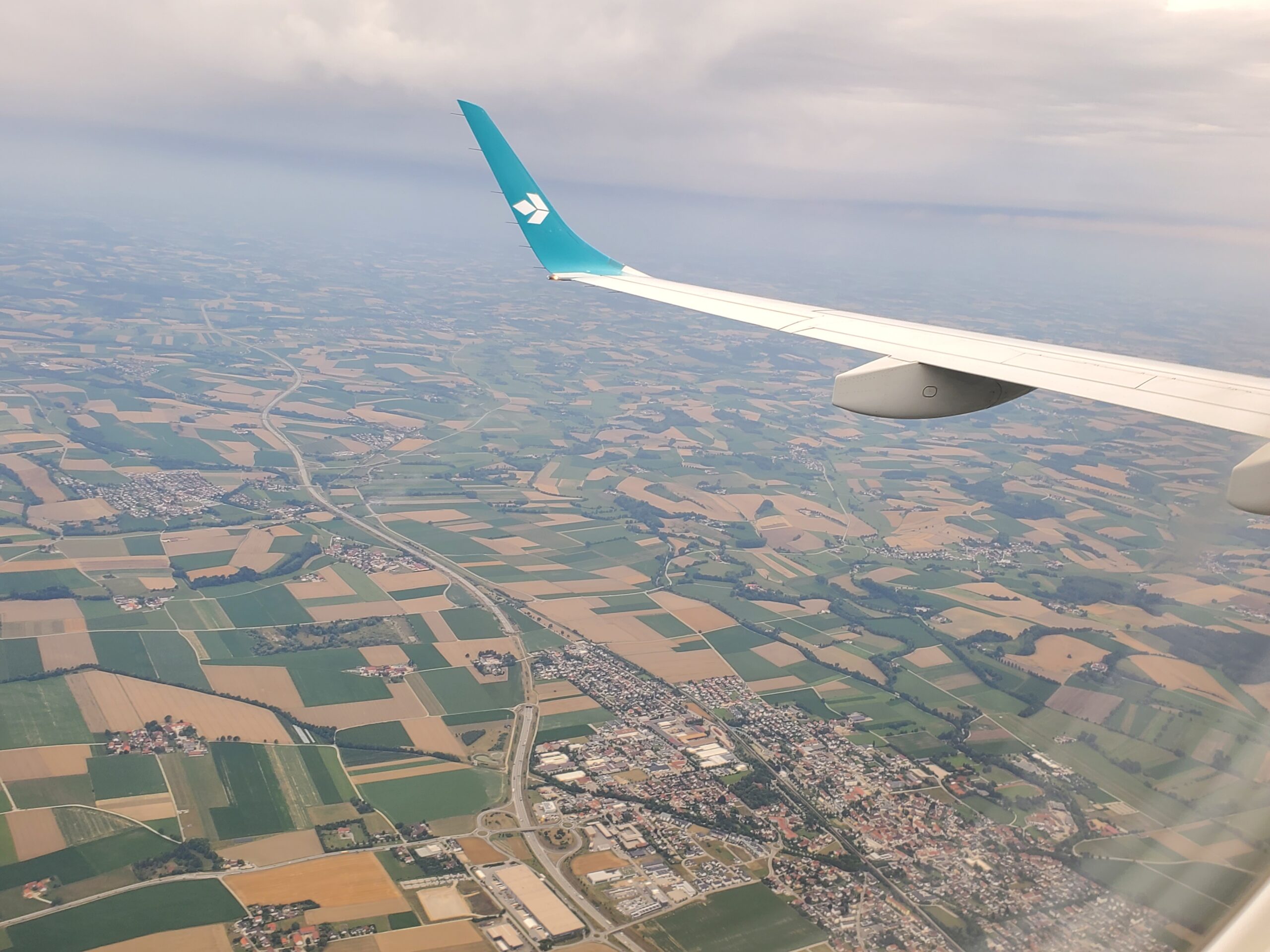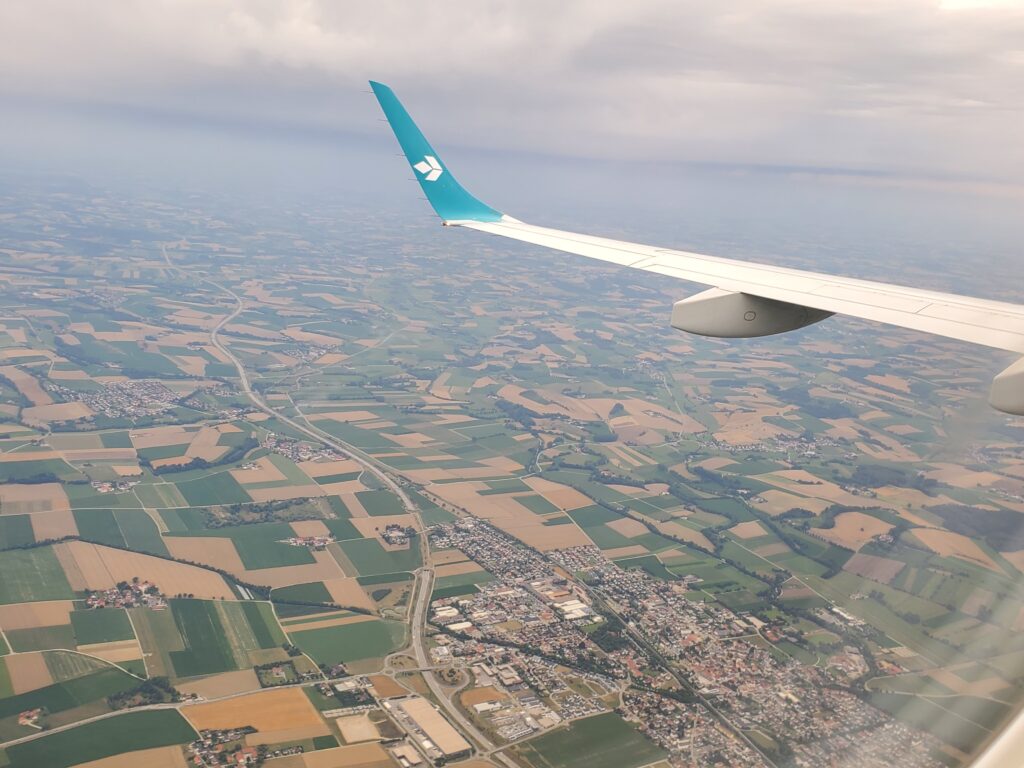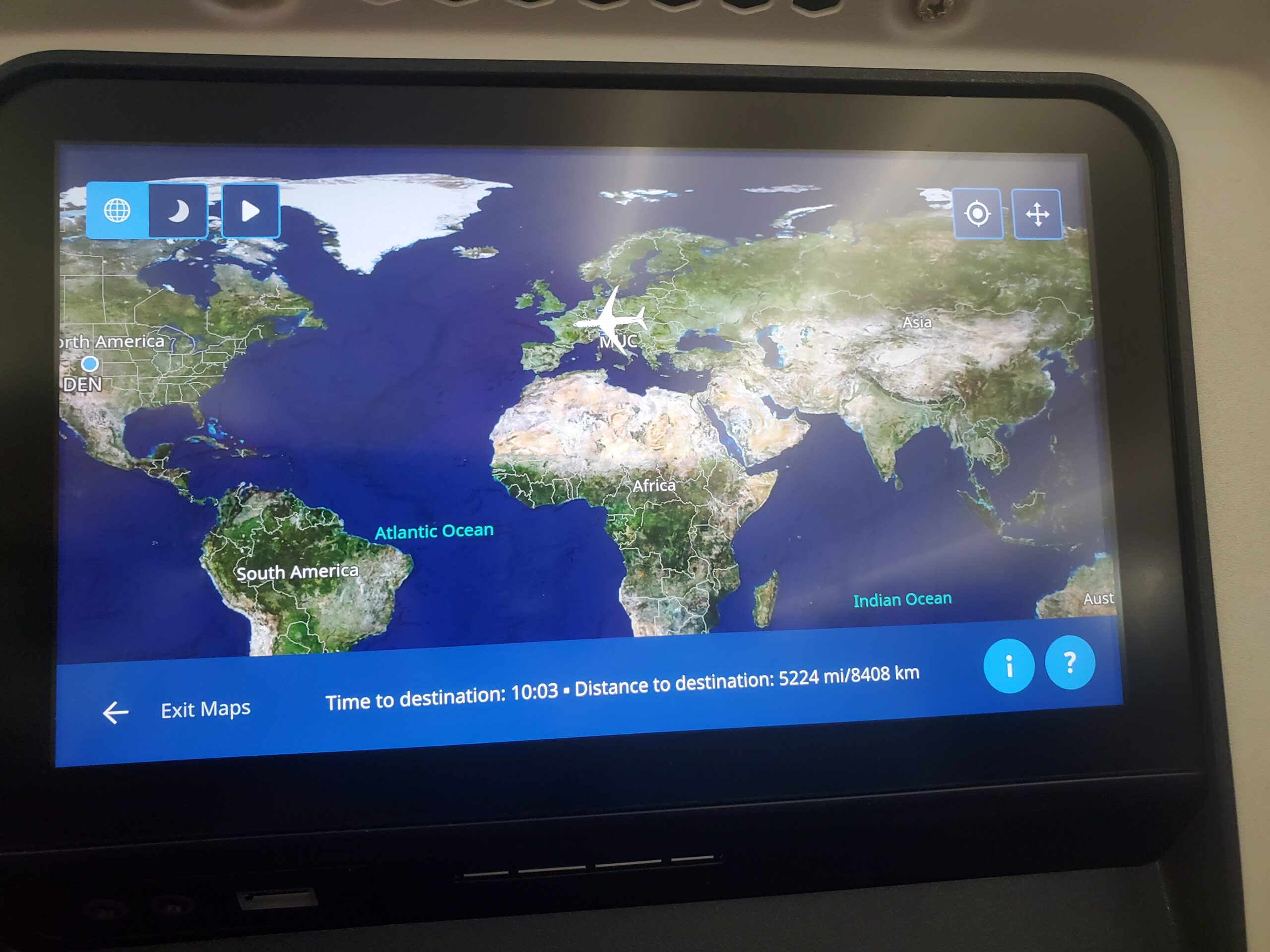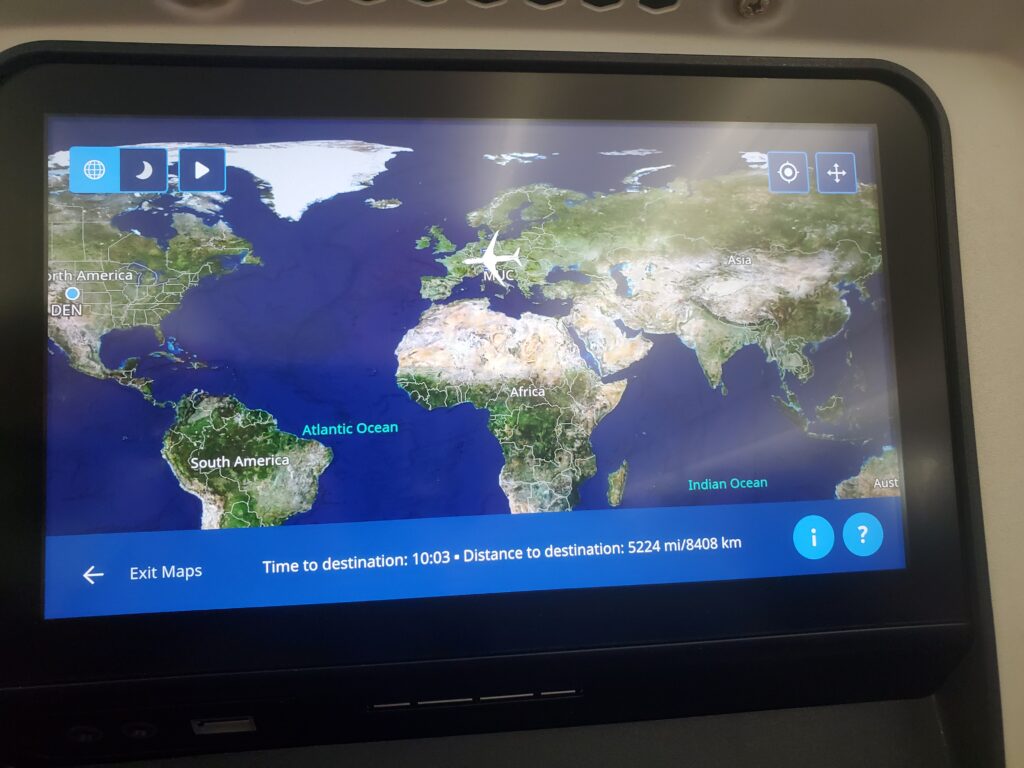 This mission trip allowed PEN Consultants to put into action our core value of generosity and live out our overarching mission of helping those who are disadvantaged and in need. We are thankful for safe travels and for everything we were able to experience. We are already looking towards what next year's trip will be!
Featured image is a derivative work from the following images: https://pixabay.com/illustrations/romania-flag-europe-countries-red-1460575/